'To hear the thuds, and see the cluds, O' clans frae woods, in tartan duds'
Robert Burns, Scottish lyricist, farmer and, as far as history tells us, whisky drinking lothario, had a way with words and a love for animals. The 'Ploughman Poet' was also alive during an important time in the history of tartan, another distinctly Scottish icon.
Traditionally made with multi-coloured cross-hatched wool, some sources believe tartan originally had no pattern at all, and instead referred to a clan's chosen hide or fleece. The earliest known examples, found in Proto-Celtic tombs as far as China and Scandinavia, were simple check patterns of light and dark yarns. There is further evidence of tartan-like textiles being worn in Roman times in northern Europe.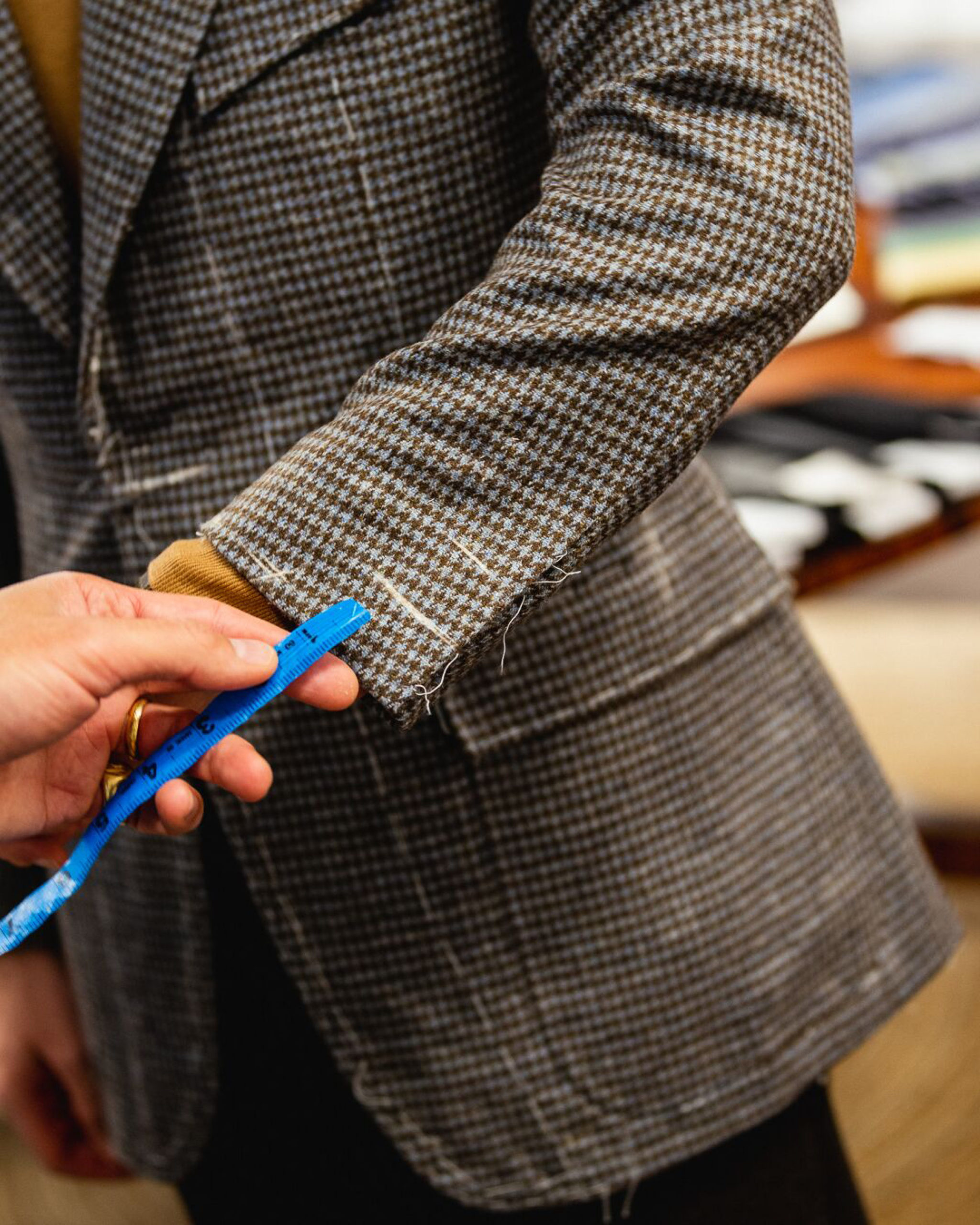 Some historians suggest tartan was uniquely a fashion of Highland clans, yet it had undoubtedly spread to the borders and beyond by the time of Robert Burns. Not only was the chosen tartan a way of determining someone's social standing, it also acted as a means of camouflage out hunting or for dandy-like posturing on the battlefield.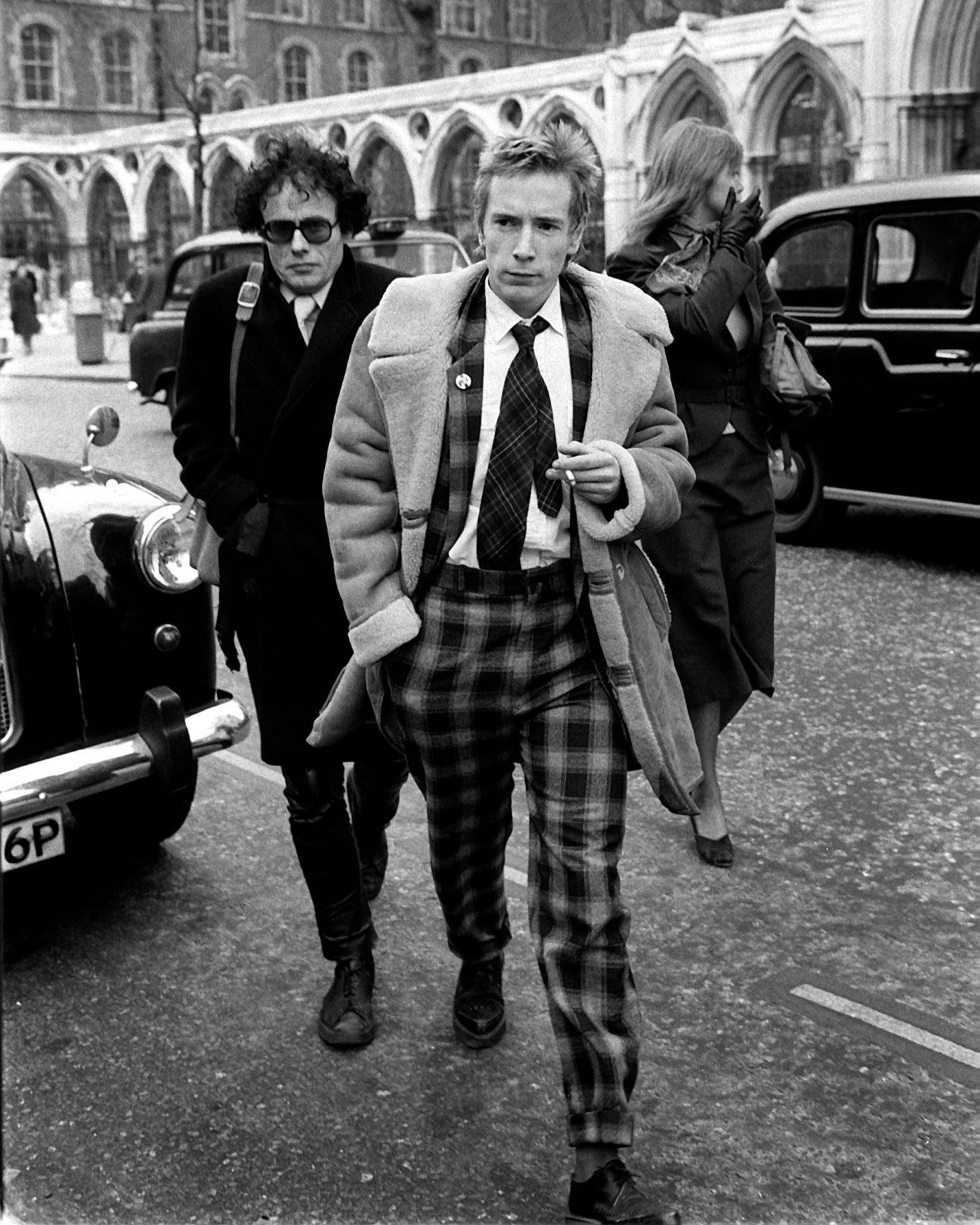 So back to Robert Burns, the Bard of Ayrshire, who can only be described in modern terms as a kind of agricultural Mick Jagger. During his lifetime tartan had become a distinctly Scottish export where in 1782 the Dress Act – which had banned clans parading in their respective tartans – was repealed, and these unique checks became Scotland's 'official' clothing. From the 19th century onwards tartan became appropriated south of the border and beyond, and was slowly but surely the choice of textile for a whole spectrum of individuals. From Prince Charles to Johnny Rotten, Alexander McQueen to Rihanna and so on, tartans are woven into every strand of society. Like Burns, tartan is here to stay and will outlive all of us.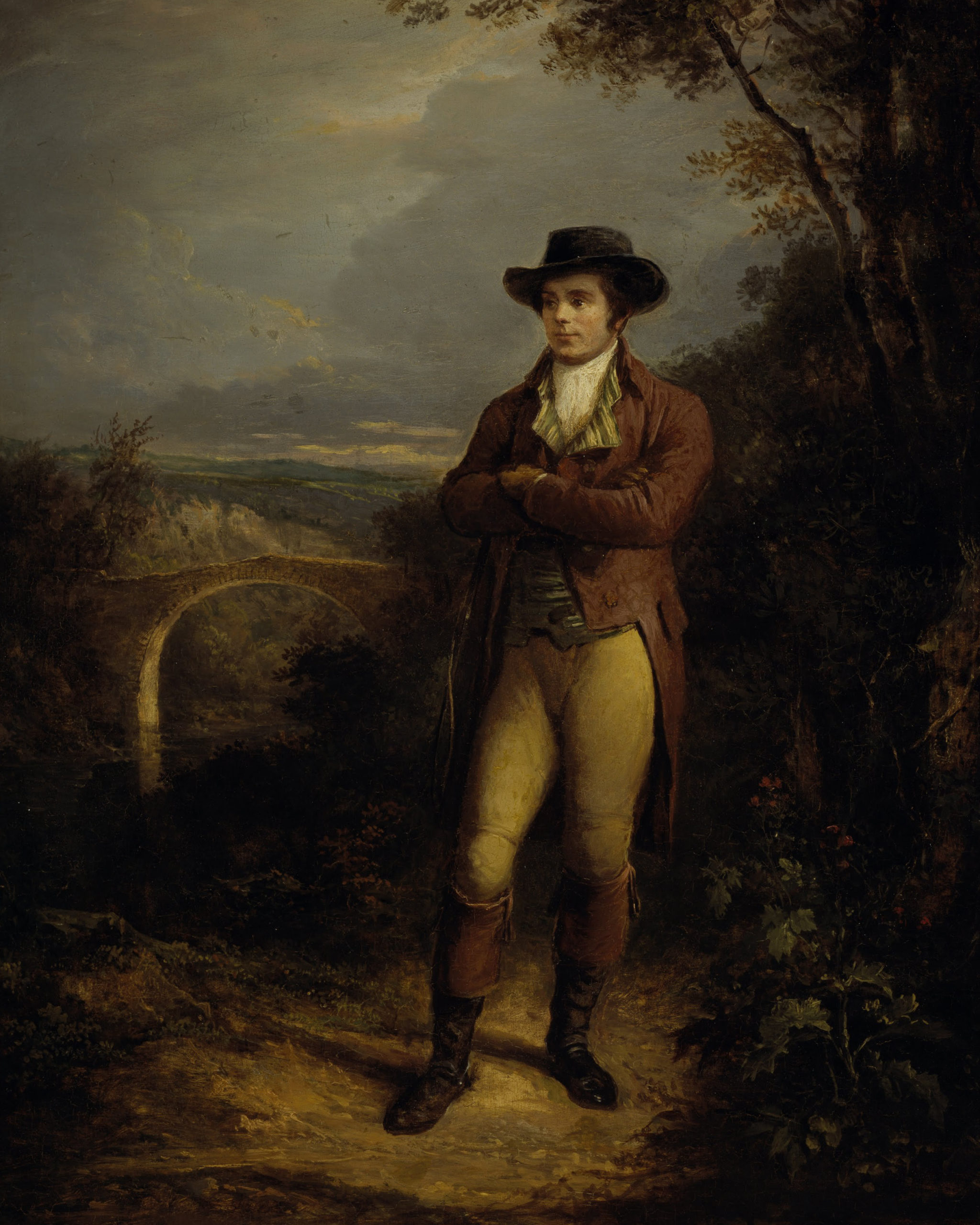 The black-and-white check mentioned above could easily refer to a 'Shepherd's Tartan', which was about as rustic as you could get, even in the 18th century. It was apparently made simply using the wool of black and white sheep. Some refer to such a weave as a 'Falkirk Tartan' – in homage to the earliest known tartan found in Scotland. Clark worked for Burns at Ellisland Farm near Dumfries and it should be noted that his reference to a plaid would probably mean Burns was wearing a shawl type garment, rather than a finely tailored check overcoat that more modern poets might opt for.
Naturally, a man of poetic sensibilities would unsurprisingly go for a simple and elegant black-and-white check, and whilst there is no evidence to suggest Burns would have thrown on something more flamboyant to travel into town, his allegiance to the independent spirit of Scotland is not doubted. And whether you're a fan of the kilt or not, the immortality of tartan is something to be admired. So raise a glass to Rabbie Burns and toast the warp and weft of his lyrics and the beauty of the 'tartan duds' we all enjoy.