Alex Hall's favourite cook books.
Here at Timothy Everest, we like to think of ourselves as Renaissance Men and Women. With a small team like ours, there's always been an 'all hands on deck' mindset and the opportunity to wear several hats at the same time. 
Take our cutter Alex Hall for example. Alongside the hours bent over the cutting table with his shears and chalk, he takes charge of the lion's share of the imagery and visual direction for the brand. But within our staff, perhaps our favourite of his many skills is his proficiency in the kitchen. We go all Billy Bunter with glee for the leftovers and desserts he brings in on a regular basis. Because if there is one thing we love almost as much as clobber here at TE, it's food. 
We asked Alex to pull down some of his well thumbed and grease splattered cookery books and talk us through them.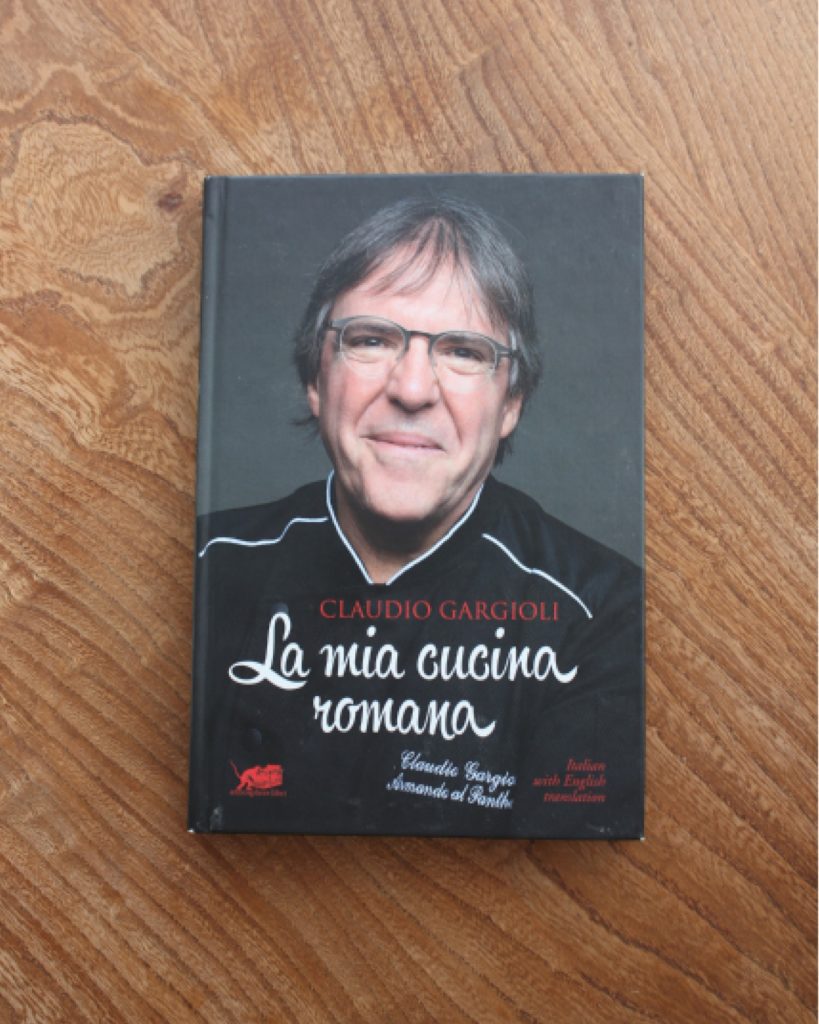 La Mia Cucina Romana - Claudio Gargioli
Armando al Pantheon sits so close to the ancient Roman Temple you could hit it by throwing a pinch of salt from the doorway of this small trattoria. This is definitely the fanciest Trattoria in the Capital and if you prefer to dine with only locals then this place isn't for you. However if you want to eat traditional Roman dishes from Cacio e Pepe to Saltimbocca (alla Romana of course) in one of the Eternals City's most revered institutions then you have to eat here. The head chef Gagioi's book is stacked full of delicious Roman recipes plus great anecdotes and history. One word of warning however; this is definitely more for the meat eaters out there.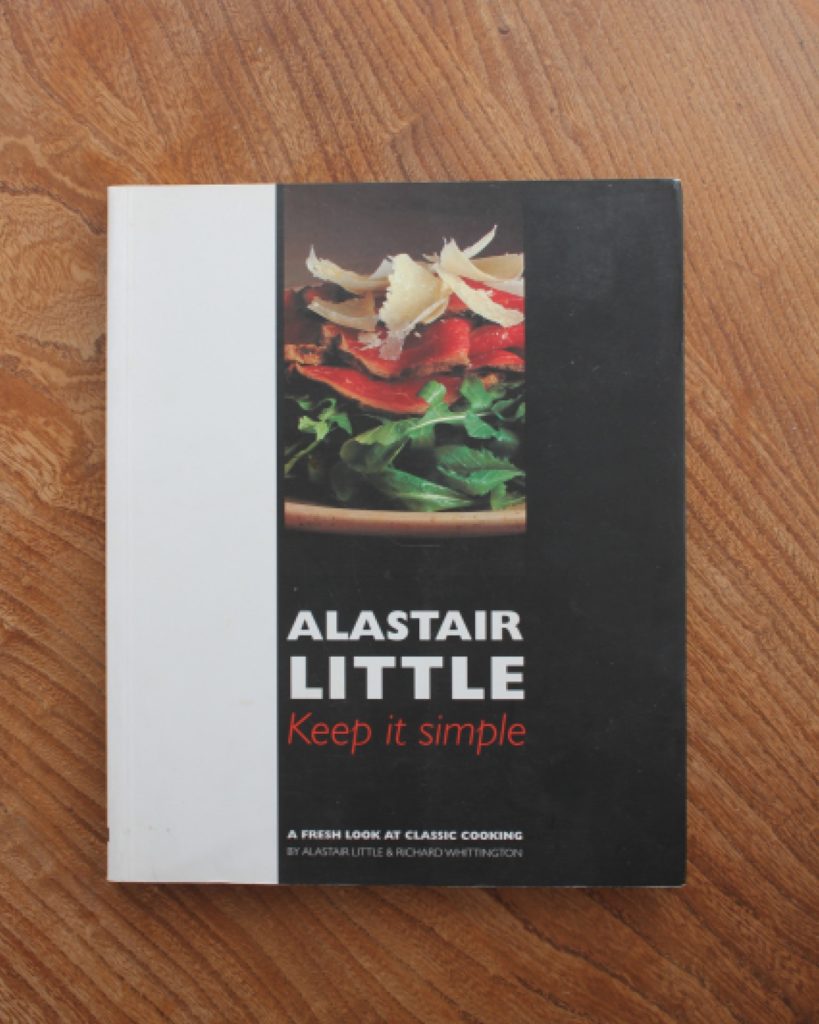 Keep it Simple – Alastair Little
Chefs like Simon Hopkinson, Rowley Leigh and Alastair Little were big influences on the British restaurant revolution of the late 1980's. I remember my Dad telling me after a few ales in the French House he would be completely mesmerised by the ongoings of Alastair Little's restaurant on Frith St and would be caught pressing his nose up against the window. American Chef Robert Carrier says 'If I had to choose one cookbook to take to my desert island, it would be Keep it simple. It is stylish, elegant and beautifully written.'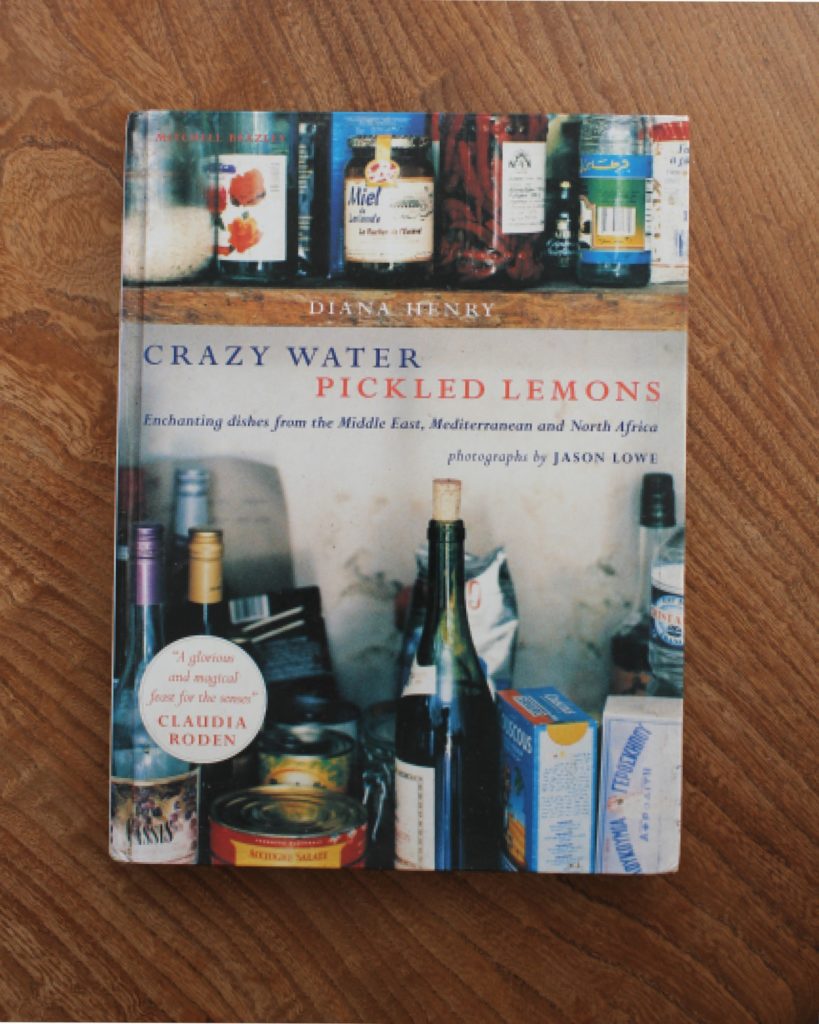 Crazy Water, Pickled Lemons – Diana Henry
Like most people I only started really getting into cooking when I moved out of my parents' house. I picked this one up from a charity shop on the Kingsland High Rd and it was the first cookbook to get me really fascinated about food. Looking back now it was a bit ridiculous spending my student loan on things like saffron and pomegranate; not sure what Neil from the Young Ones would say about that! You can find dishes from all over the Mediterranean, Middle East and Africa – if you're a lover of Yotam Ottolenghi's cuisine then this book is definitely for you.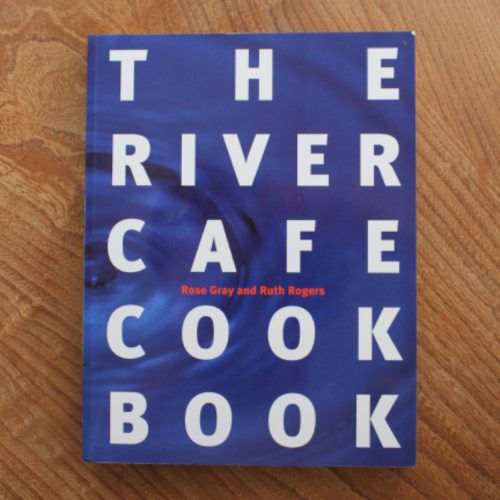 The River Cafè Cook Book - Rose Gray & Ruth Rogers
You always hear Chefs saying how their restaurant uses "locally sourced and seasonal ingredients" however Ruth Rogers and Rose Gray have been doing this forever. Back in 1987, they opened their infamous River Cafe, with only nine tables originally, as a lunchtime-only canteen for the architects and designers who worked in the converted Thames Wharf warehouse in Hammersmith. Similarly to when eating at the River Cafe, cooking from this book can be an expensive affair. Signature dishes like the nemesis chocolate cake require skip loads of the highest quality chocolate you can find. Then again just like eating at this magical place, cooking from its book should be for special occasions.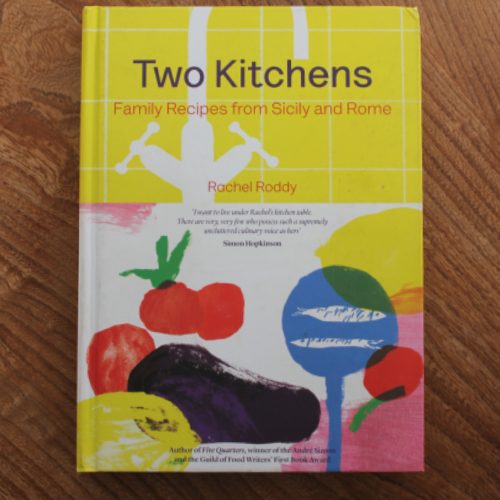 Two Kitchens – Rachel Roddy
Like all capital cities there are so many tourist traps and awful restaurants in Rome. This gives the city a bad reputation and I've heard many people slating what I think is an incredible place. One area that i would highly recommend to visit is Testaccio which is right next to the more "trendy" area Trasteverre. Despite being so central this area is full of character and very laid back with great restaurants, bars and a most importantly a food market. British born food writer for the Guardian and author Roddy has been based in this wonderful district for years. Here she celebrates the food and flavours of Rome and Sicily and this is by far my most used cookbook.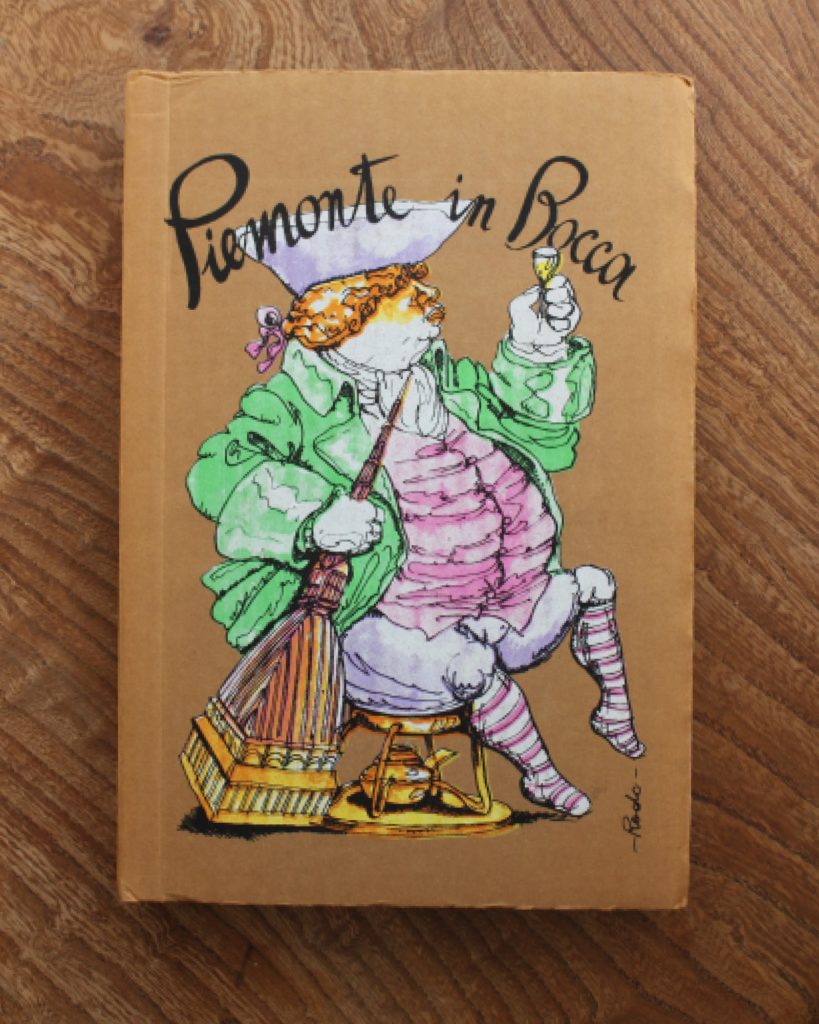 Piemonte in Bocca – Alberta Lantermo
This is my favourite of the 'In Bocca' (meaning 'in the mouth') series of books on Italian regional cooking. Each book is either bilingual (Italian and English) or trilingual (the same material in the appropriate regional dialect) and were originally published between 1976 and 1979 by Edizone Il Vespro in Palermo, Sicily. The whole series are beautifully put together with oatmeal colour recycled paper and board with wonderful screen printed and hand drawn illustrations. Each volume feels completely unique with some really interesting simple recipes inside. Here, you'll find classic local recipes like chestnut soup to more unusual dishes like Eels in Barolo wine. This is definitely one for the geeks like myself out there and i'll be making sure to keep this away from the cooker to avoid any frying pan splatters.