Five Books on Interior Design
For the bad rep that social media gets, it is surely undeniable that it can broaden the scope of one's view on the world. Instagram in particular can be a tremendous resource for information and visuals, often leading one into unexplored paths and deep dives down rabbit holes of arcane and previously unknown miscellanea.
We came across Leon Rehman's imagery on one such journey, stumbling across both an account dedicated to his own photography and one to his inspirations and extensive book collection. A management consultant by trade, Mr Rehman has a deep abiding interest in the aesthetics of music, menswear, art and design, seeing a common thread between all those fields and disciplines with his finely tuned eye. We asked Leon if he would be interested in putting together a list of some of his favourite monographs on the great interior designers and decorators of the 20th Century.
@leonrehman / @leonrehmanphoto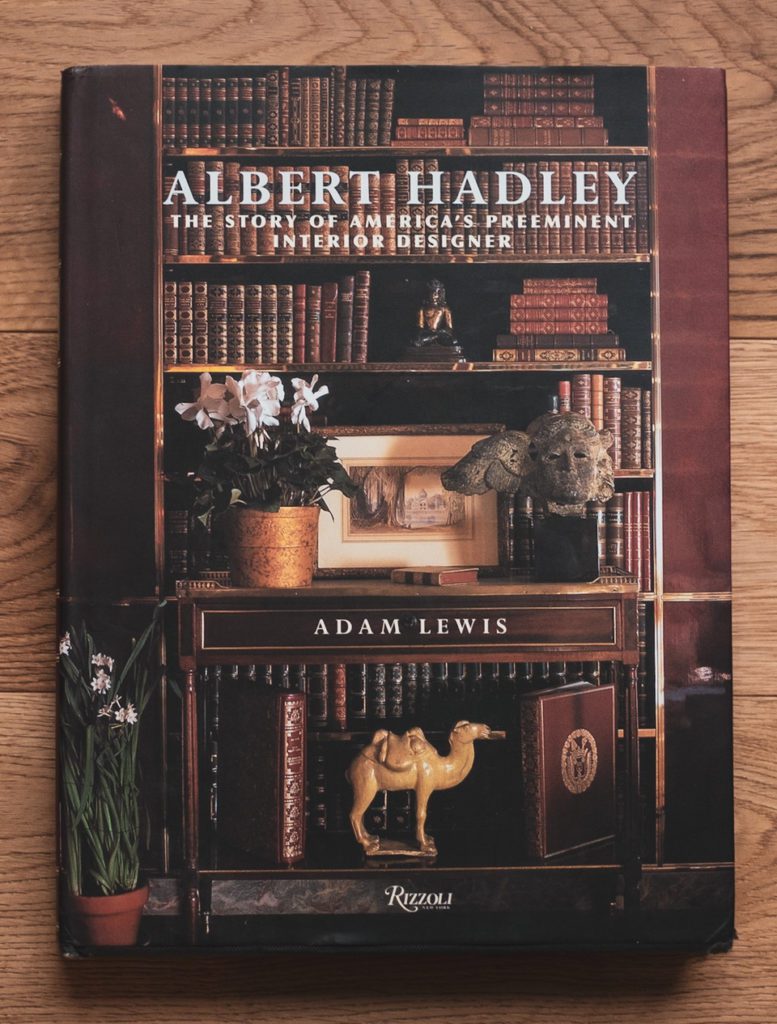 Albert Hadley: The Story of America's Prominent Interior Designer (Adam Lewis, 2005)
Flamboyant, amber tinted eyewear and full cut, high-rise trousers (worn properly) are completely unrelated to interior design. Nonetheless, a good enough indicator as any that Hadley was not your average designer. This book sheds a personal insight into the illustrious career of the interior design cognoscenti, from his years of studying and teaching at Parsons Design School, up to and after his infamous partnership with Sister Parish. Using his architectural eye and the beauty of subtraction, he paired the softness he drew from Parish with his natural ability to bring balance through simplicity. Rather than being a collection of photographs, this tome is more of a deep dive into Hadley's life, exploring his influences, forward-thinking design philosophy and process.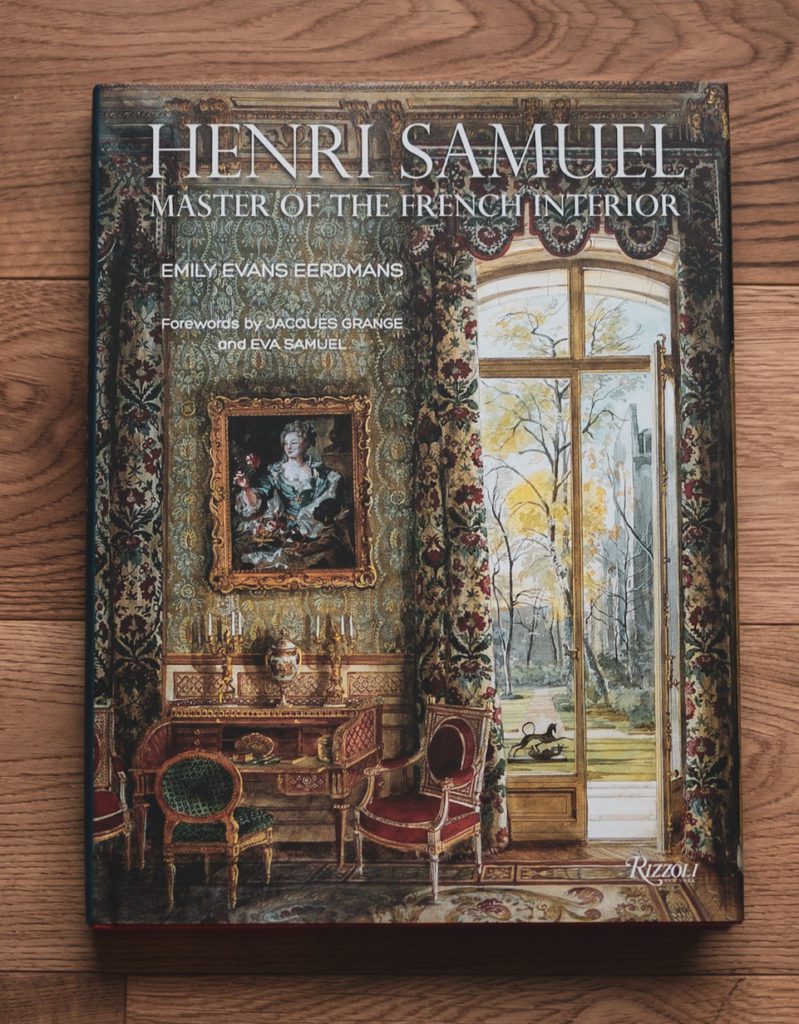 Henri Samuel: Master of the French Interior (Emily Evans Eerdmans and Jacques Grange, 2018)
Balthus personally hanging his painting over your mantelpiece is not an accolade many can brag about. It is just one of the many records in this book of Samuel's life and career of creating eclectic interiors. Classic. Modern. Rococo. He did it all. The second part of the foreword, written by his niece Eva, sets the tone beautifully with a sensory avalanche of her childhood memories in his home. This is a manuscript filled with photos and watercolour illustrations of his timeless interiors, accompanied with comprehensive texts outlining an array of historic styles and seamless curations.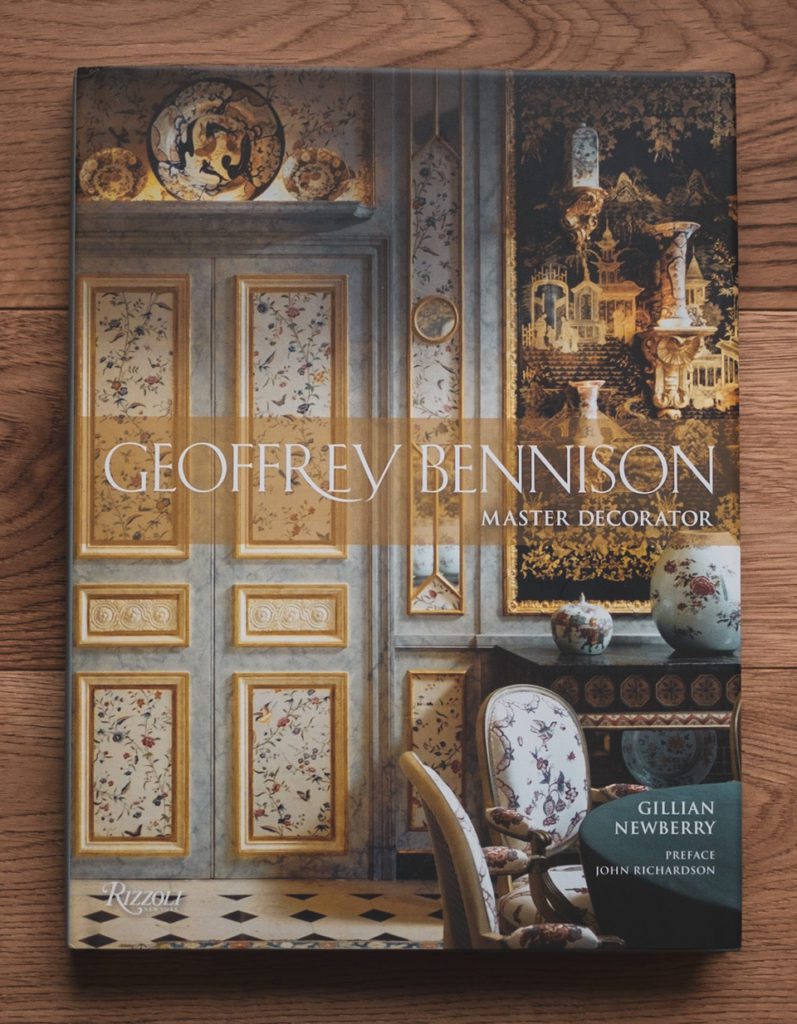 Geoffrey Bennison: Master Decorator (Gillian Newbury, 2015)
I first came across the infamous drawing room Bennison decorated for David de Rothschild, almost mistaking the design for Renzo Mongiardino's work. Those that know of Renzo's calibre will know how huge of a compliment that is. Moss green stamped velvet walls, Turkish rugs, delft Imari pottery – all being observed by floating gods framed by trompe-l'œil illusions within the borders of the ceiling. Pure decadence. This manual of references explores the British decorator's deep knowledge and use of antique textiles, mixed with his own fabrics to achieve a complex mix of scale, pattern and colour in obscure shades. The book focuses on all 11 major commissions of the master ensemblier, along with the utopias he designed for himself.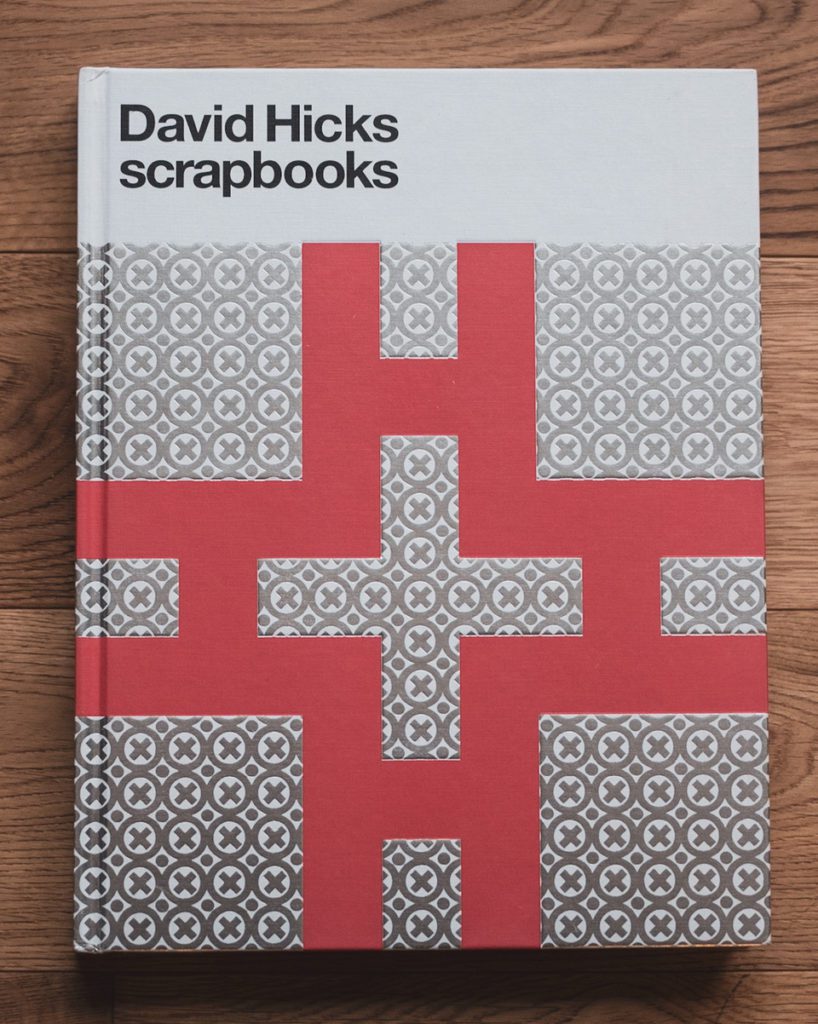 David Hicks Scrapbooks (Ashley Hicks, 2017)
Bold and daring with colours; slick and modern with styling; sharp and clinical with geometry. It's safe to say the English designer's stellar work was a direct reflection of his taste in clothing. Pioneering the Swinging '60s feel, his interiors were a colourful melting pot of modern furniture, abstract paintings and antiques. In this intimate collection, his son Ashley has sifted through 25 delicate scrapbooks from his late father's archives, streamlining the most interesting snippets containing letters, tickets, press cuttings, articles, adverts and personal photos from the 1950s up to the 1990s. This silver tome is calling for permanent residency on the coffee table.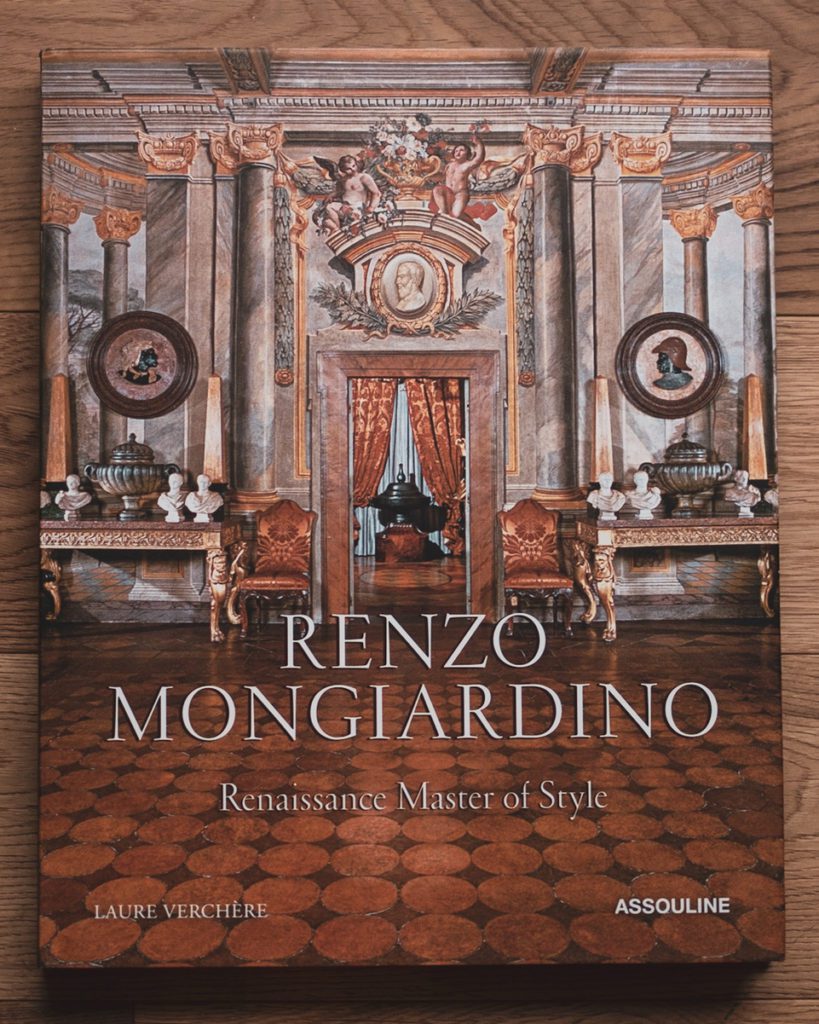 Renzo Mongiardino: Renaissance Master of Style (Laure Verchère, 2013)
If I had to choose, the greatest palazzo and high-end home designer of all time would be none other than the master of opulence: Renzo Mongiardino. This hardback compendium documents Renzo's use of Pompeiian frescoes, renaissance paintings, trompe-l'œil, Wedgwood jasperware, orientalist decors and neoclassical architecture – crushing a fortress of time and borders with his dismissal of minimalistic trends. The grandeur of his mammoth dreamscapes explore mythical architectural features inspired by exuberant neoclassicism, ancient Greco-Rome, Renaissance Italy, Pompeii, Topkapi, Byzantium and Orientalism. Though much is reserved about the elusive design icon's 50-year career, this is possibly the most comprehensive insight into his creative path and inspirations.