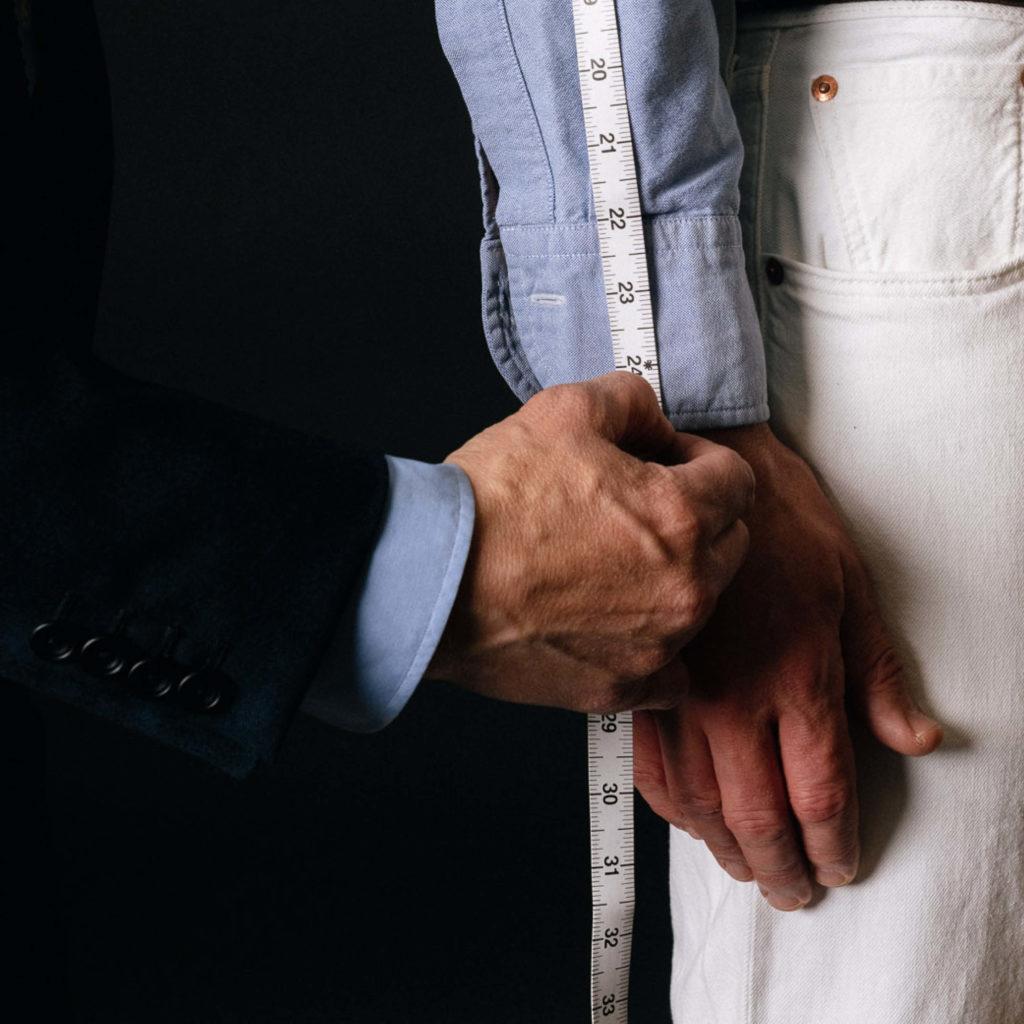 Unlike a bespoke appointment where a pattern is cut from scratch, our trained tailors record the client's detailed measurements in order to personalise one of our house blocks to their exact needs and flatter their silhouette. 
With our assistance, the customer has the opportunity to customise details and cloth in order to represent their personal taste and cater to individual needs.
Prices for two–piece suits start at £1,300. Our experienced and knowledgable team will be on hand throughout the process to guide you through the hundreds of options available.
The process begins with an appointment with one of our tailors in order to discuss your needs and the desired style of the garment you wish to commission. A set of measures is taken which form the basis for the factory to make your garment from.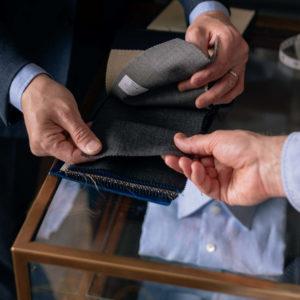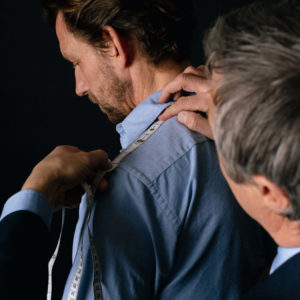 The resulting garment is hand assembled and hand finished at our factory to exacting standards. Although not as intensively crafted as a bespoke garment, our made-to-measure programme offers clients a vast scope of choice in terms of fit and style. At the finished garment fitting, any small tweaks can be taken care of by our own tailors for a perfect fit.
Unlike many in-house made-to-measure tailoring programs, the array of detail and possibility for personalisation is almost endless. From button stance and lining to lapel width and pocketing, we offer a fully comprehensive service developed and perfected over thirty years.