The American Paul Bowles (1910-1999) was a true polymath. A renowned composer, poet, photographer, translator, critic and prolific correspondent. Of course, he is primarily revered as an author, his works firmly set in the canon of modern greats. His first novel, 1949's The Sheltering Sky, was later adapted for the big screen by Bernardo Bertolucci.
Born in New York, he studied poetry at The University of Virginia, while simultaneously being schooled in musical composition by Aaron Copland. Extensive travelling through Europe & North Africa before the Second World War brought friendships and working relationships with Gertrude Stein, Christopher Isherwood, Orson Welles, Tennessee Williams and John Paul Sartre, and after peace was declared, Bowles settled in Tangiers where he was to spend the next half century until his death on the eve of the new millennium.
It was North Africa, and specifically the Tangier International Zone – a region co-governed by the Spanish, French and British until Moroccan independence in 1956 – that fuelled his imagination and propelled his writing. The often explosive mix of traditional Islamic life with the European colonial rule was a ticking time bomb masterfully portrayed in Bowles' work.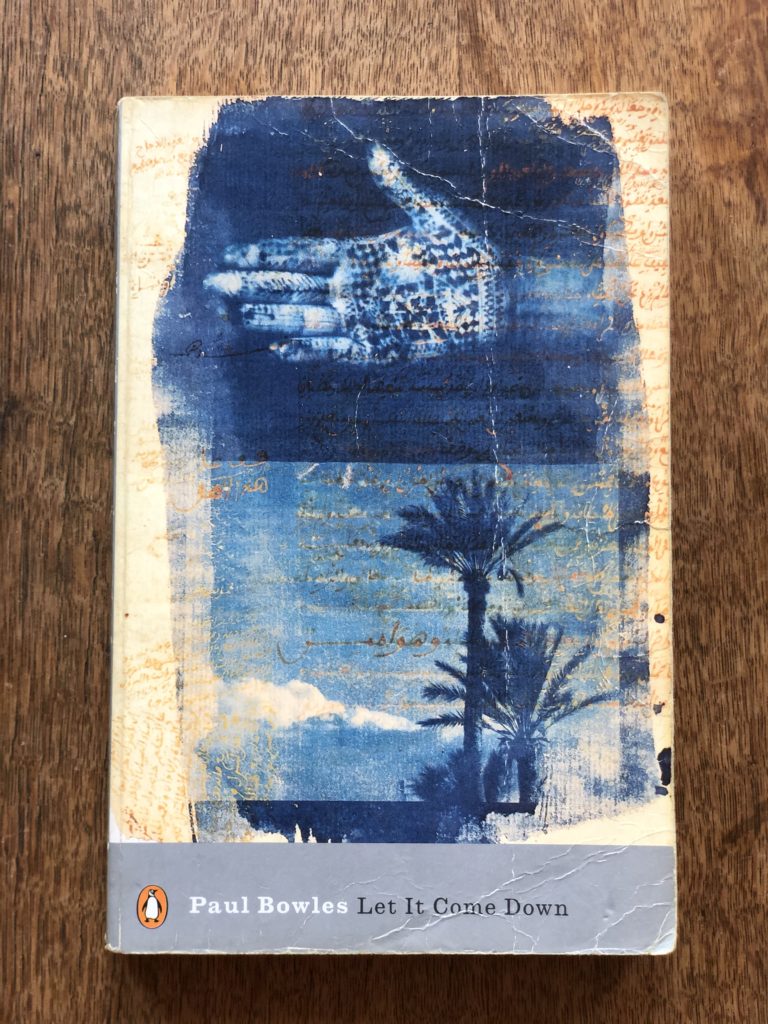 LET IT COME DOWN (1952)
Bowles' second novel takes its title from Macbeth, and Banquo's murderers' fatalistic response to his innocent enquiry about the approaching rain. A very apt title for this powerful book that echoes its contemporary Albert Camus's "The Stranger" in many ways. The story centres on an American traveller new to Morocco and his trepidation and travails as he tries to negotiate his new environment. A wonderful treatise on free will and fate.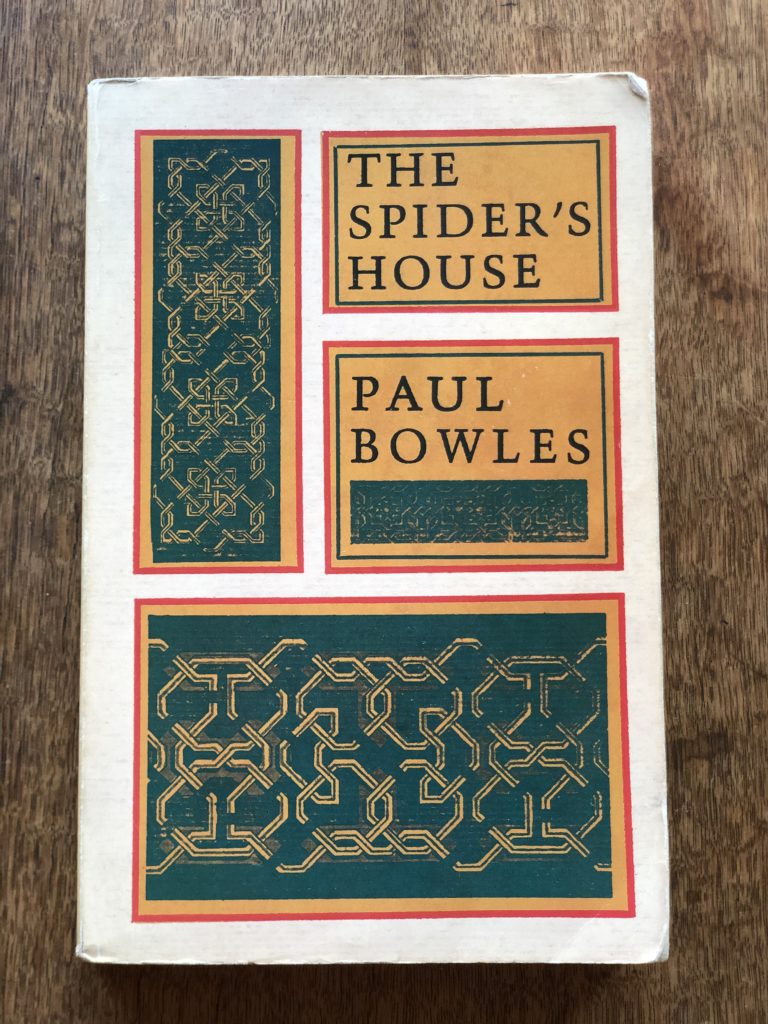 THE SPIDER'S HOUSE (1955)
Bowles' next book took place in the midst of political upheaval, almost written in real time against the backdrop of shifting sands as traditionalists and modernisers fought for the soul of Morocco. Set in Fez, the story juxtaposes the voice of an American writer caught up in his hotel as the country speeds toward independence with that of a local boy, careering through the narrow confined streets as the city heads toward a crescendo. Intensely evocative in its writing of the landscape, and deeply introspective of the characters' motivations, it can be a languid affair in places. While lacking the tautness of his previous novel, it retains a relevance through its empathy to the lives of those caught up in the events of the story, having great topical resonance with the modern day situation in the Middle East. The book's title is taken from The Koran, and is allegorical of the frailty of human existence without devotion to Allah. Bowles sent specific instructions to his agent that no spiders should appear on the published book jacket, to no avail. Fortunately, this Black Sparrow edition carries a more simpatico design of Islamic knotwork.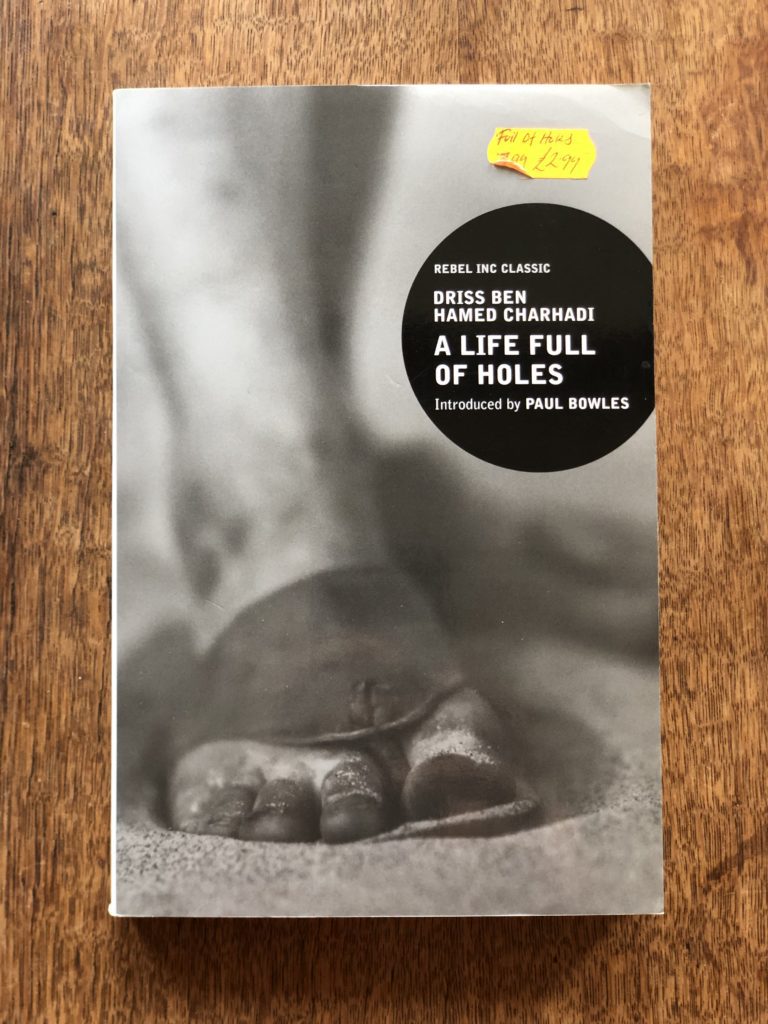 A LIFE FULL OF HOLES – DRISS BEN HAMED CHARHADI (1964)
A Life Full Of Holes is an unusual book in that it is novel told direct to tape recorder.  Charhadi would visit Bowles late at night after cinema trips and weave his tale in his mother tongue of Mogrebi for Bowles to transcribe and translate for the wider world. The young illiterate author's semi autobiographical tale is one of a poverty-stricken life shot through with a sense of optimistic faith. In some ways, it is startlingly reminiscent of the voice of Amar, the protagonist of The Spider's House – a character based on Bowles' longtime companion Ahmed Yacoubi, and serves as an excellent de facto follow on read.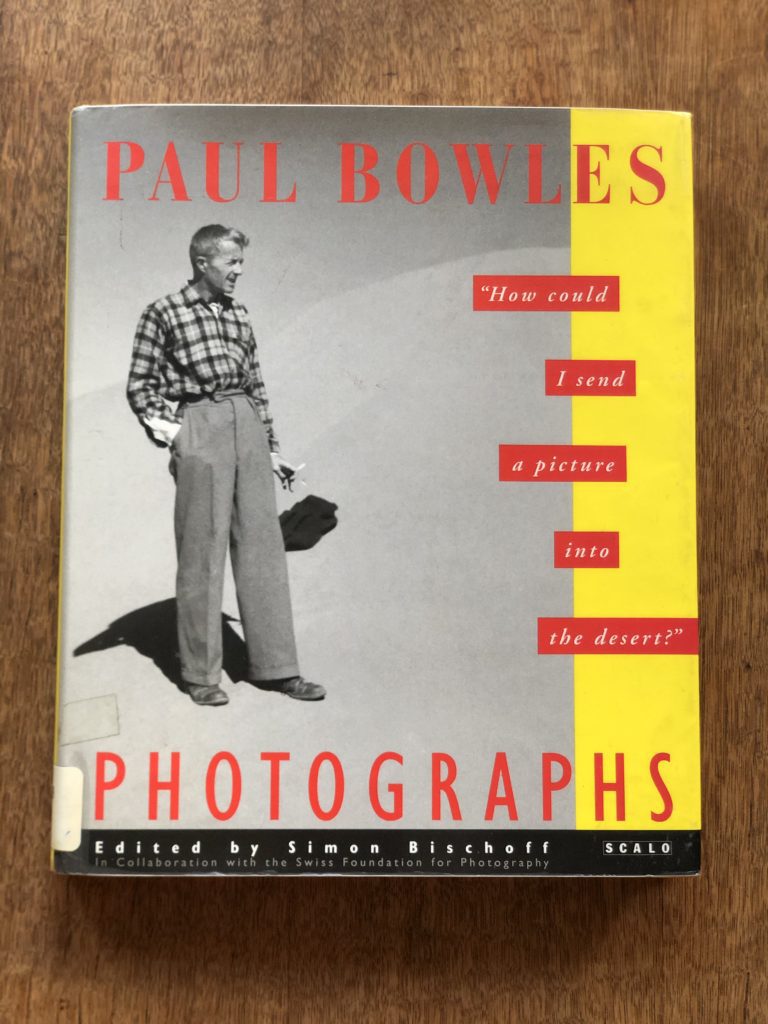 PAUL BOWLES PHOTOGRAPHS – Edited by SIMON BISCHOFF (1994)
A worthy companion to his written word, this compendium of photographs taken by Bowles throughout his life offers an extra sense of insight into his literary and descriptive imagination. Landscape photography and portraits of the Moroccan people join candid shots of the who's who of the 20th century heavyweights that made up his circle of confidants; William Burroughs, Jean Genet, Truman Capote, Allen Ginsburg et al. Editor Bischoff includes a lengthy conversation with Bowles about his work, recorded toward the end of his life.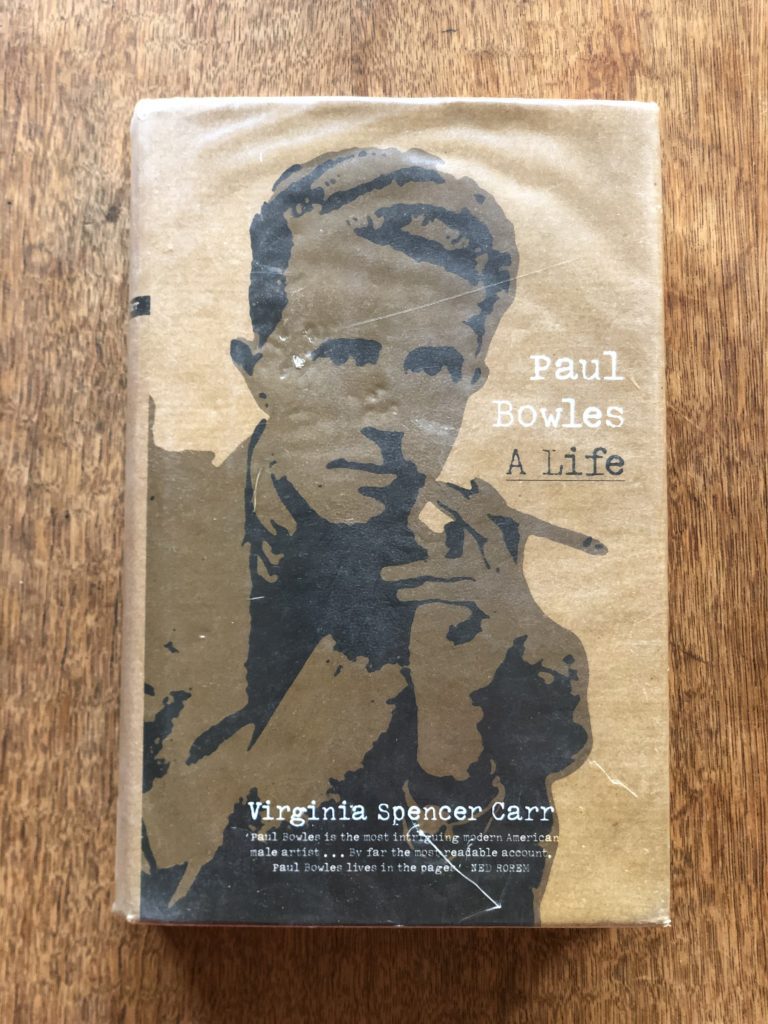 PAUL BOWLES; A LIFE – VIRGINIA SPENCER CARR (2004) 
Written over a decade, Spencer Carr's weighty tome is made up of hours of recordings with Bowles himself plus extensive interviews with over two hundred of his acquaintances, as well as exhaustive research on his early life. The definitive, compelling story of one man's extraordinarily rich life, and a fitting testament to his contributions to the 20th century.