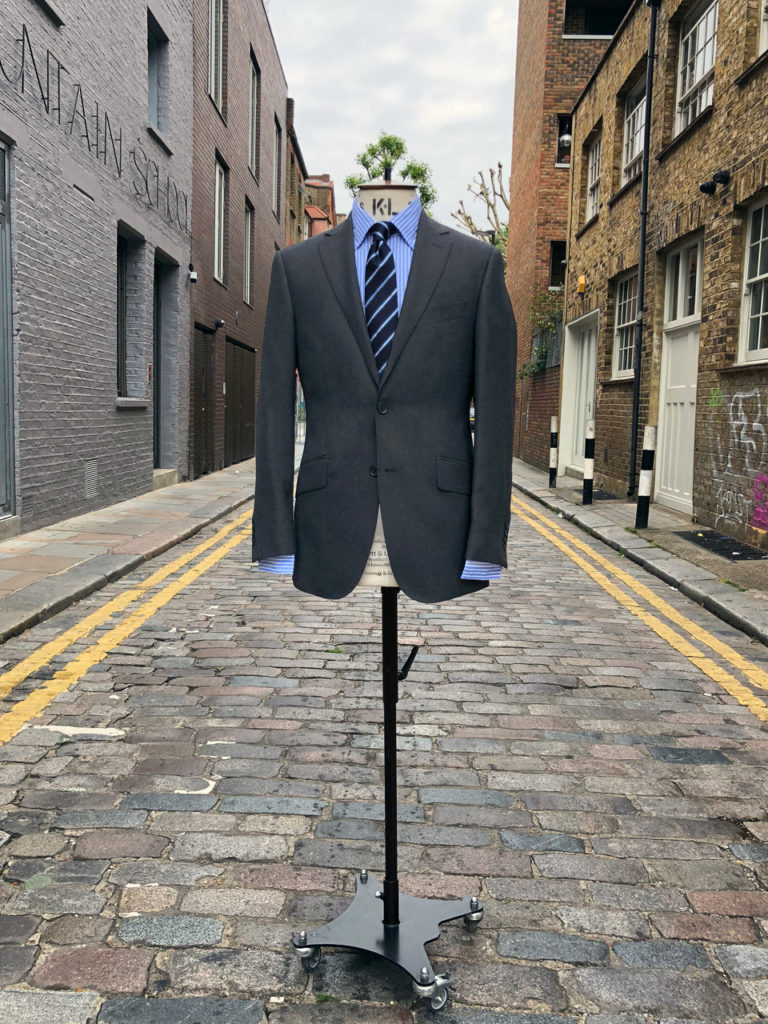 While style is indeed perennial and enduring, it does not mean that one should refrain from innovation and improvement.
Here on the cutting table at Timothy Everest, we have spent the summer tweaking and seeking to develop our popular made-to-measure suit block. Head cutter Fred Nieddu took to the block with his chalk and shears, lending his considerable skill and trained eye to revising the formula.
"We have tried to give the made-to-measure block a little extra refinement to move more in line with our bespoke offer", Fred says. "We have slimmed the sleeve and added a little more suppression at the waist to give more shape. This is combined with a higher armhole, a more natural shoulder and a  softer construction overall, adds a little more elegance and ease, whilst still retaining a look which is unmistakably English."
In addition to updating our house block, we have also introduced this cut as a ready to wear suit for the season ahead. Made in an appropriate weight chosen for day to day formal office attire, the 2 piece wool serge suit is an essential and easy to coordinate piece.
We're pleased as punch with the results and would welcome an opportunity to enthuse to you in person. Click on the preferred store location to set up a time to meet with us in Shoreditch to discuss your personal requirements.