For a lot of us over the past few weeks, the Netflix and Amazon Prime accounts have provided a lifeline to soothe the quarantined soul. Like us, you've probably exhausted the algorithm and are looking for a little inspiration for viewing pleasures anew. With this in mind, we've come up with a few Jazz movies to while away the summer nights.
American Jazz, especially the BeBop, Modal and Free Jazz eras gave the world so many great characters whose talents were matched with fascinating and often complex life stories. And while the award-winning style and panache of Bruce Weber's hyper stylised portrait of Chet Baker, "Let's Get Lost", may bury the real man under mythology and 'cool", here are some other celluloid tributes that go a little further into biography often set against the turbulent backdrop of the times.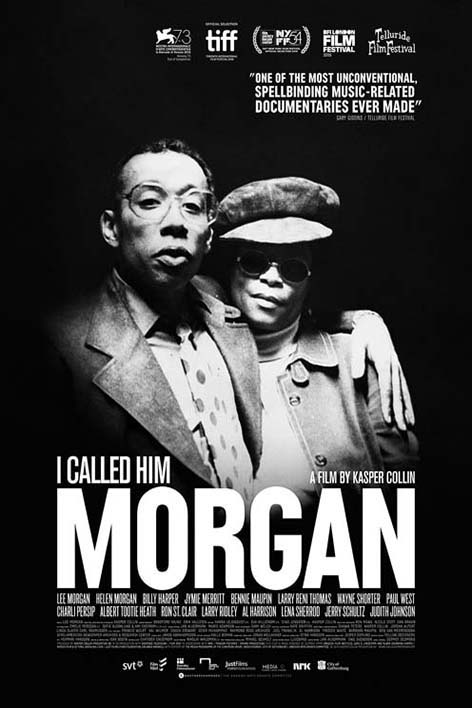 I CALLED HIM MORGAN, Kaspar Collin (2016)
A thoroughly engaging treatise on love, music, addiction and dependence from the Swedish director of the earlier and equally fascinating My Name Is Albert Ayler. Built around a cassette recording with the ex wife of Art Blakey protege and Blue Note band leader Lee Morgan, the film is an unflinchingly poignant look at the working life and untimely death of Morgan in 1972 at the hands of his then estranged wife Helen More. Interviews with contemporaries like Wayne Shorter and Bernie Maupin paint a potent picture of the ups and downs of touring and recording on the jazz circuit of the 50s and 60s, laden with empathy.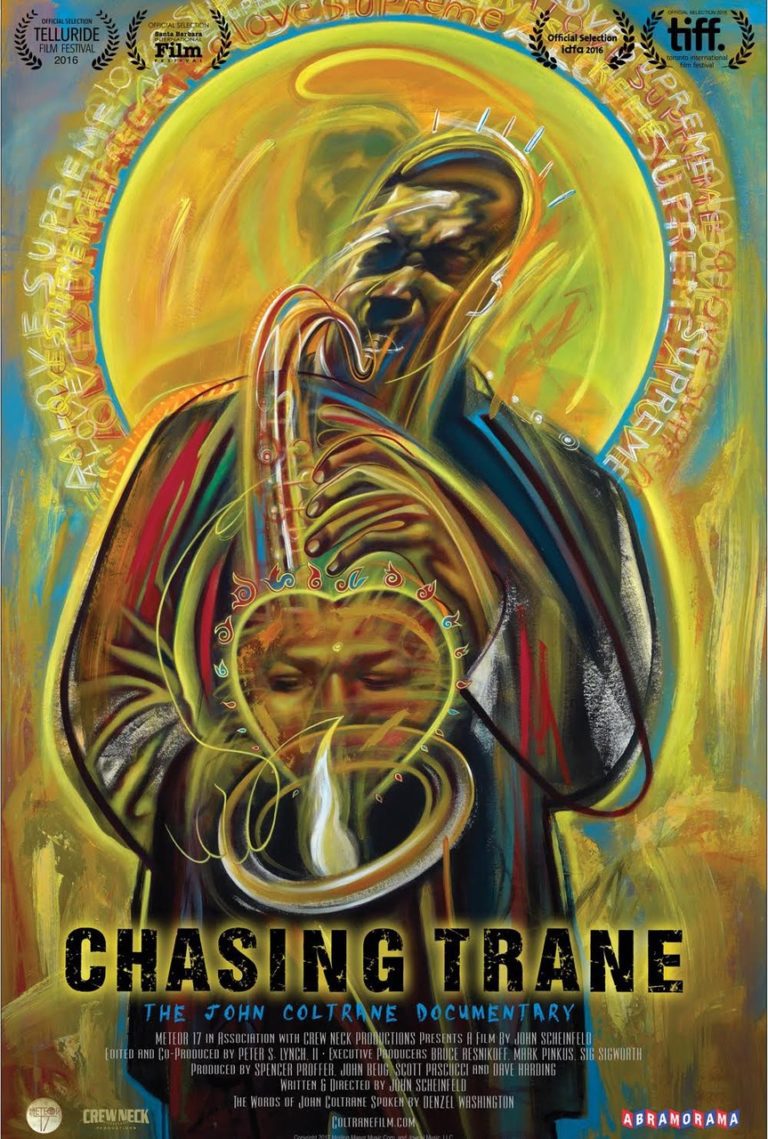 CHASING TRANE, John Scheinfeld (2016)
Whilst equally as engaging as the Lee Morgan doc above, it's not the proximity to the subject of the film that provides this engagement, but rather the sheer scope of the personality involved. For the colossus of John Coltrane and his influence on the world beyond Jazz cannot be understated. Perhaps this creates its own pitfalls for anyone trying to capture this in documentary form. There's a reliance on big name talking heads (from Carlos Santana through to Bill Clinton) so well versed in talking about Coltrane that there's a sense of familiarity to proceedings even for the first time viewer. This creates a slight remove to Coltrane's character and his own voice seems sadly lacking from the finished article. The movie charts his rise in Miles Davis' band, through to the critical confusion that greeted his increasingly transcendent and free playing, with footage that is stellar and compelling. As Owen Gleiberman from Variety put it "a seductive piece of middle-of-the-road filmmaking [that] gives you the basics, but beautifully."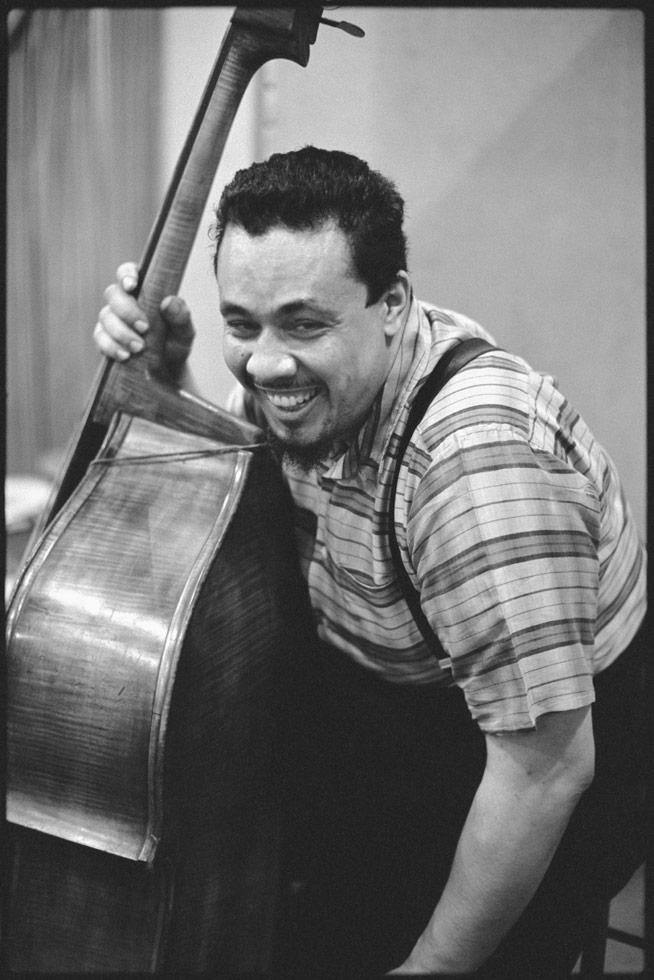 MINGUS: CHARLIE MINGUS, Thomas Reichman (1968)
An intimate portrayal of the great bass player and composer Charles Mingus as he prepares for eviction by the police from his apartment in 1966, juxtaposed with a tight, gripping club show of his sextet from the same timeframe. Mingus is relaxed and candid in the company of the filmmakers and his five year old daughter, ruminating on American life, racial politics and his own relationships with fire, zeal and true pathos. Not an uplifting watch by any means, it remains an incendiary indictment of the systemic failures of the American status quo.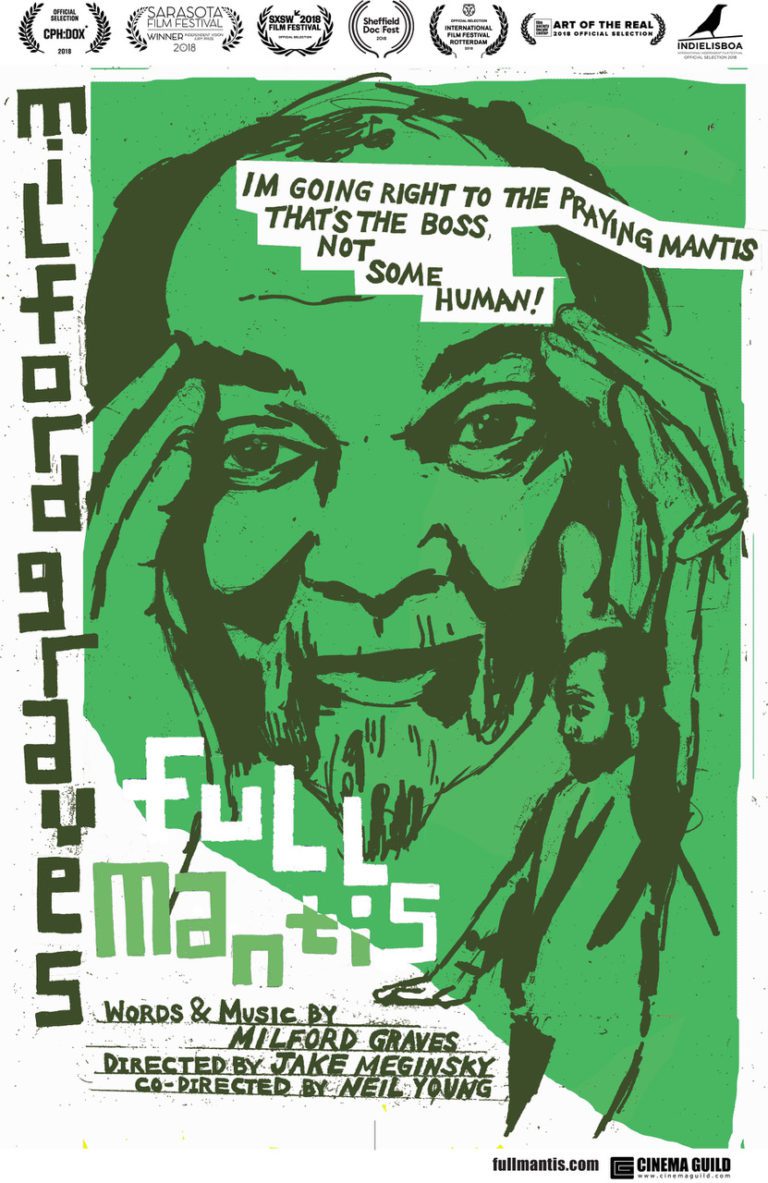 MILFORD GRAVES FULL MANTIS, Jake Meginsky, Neil Cloaca Young (2018)
A tribute to living in tune with one's own rhythm, this film paints an eccentric picture of the life of avant-garde percussionist and veteran of the New York Loft scene Graves. Blistering footage of his unique drum style underpinning fiery explorations are edited poetically with his exultations and theories on spirituality, martial arts, gardening and brain & body function. Utterly enthralling and one-of-a-kind.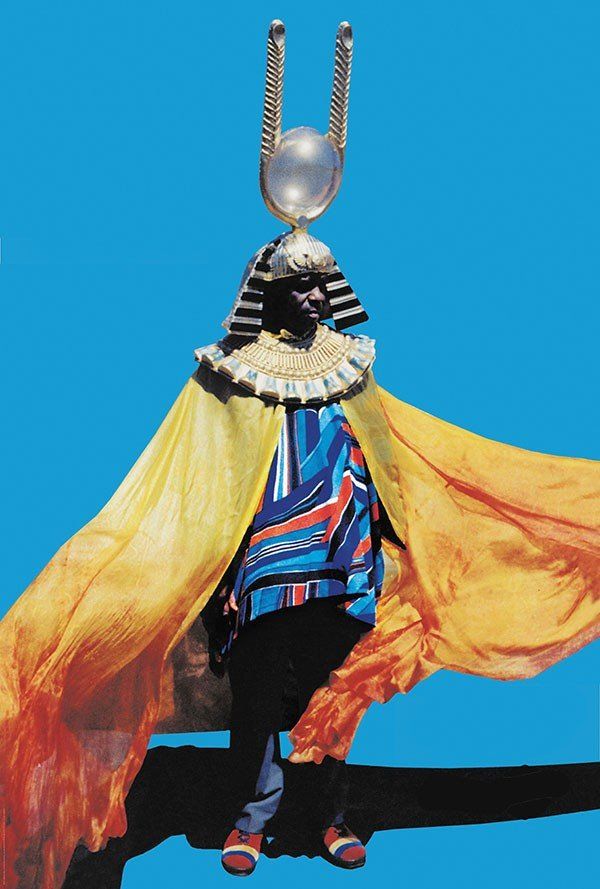 SPACE IS THE PLACE, Sun Ra & James Coney (1972)
Centred around an existential card game between big band leader and Afro-Futurist Sun Ra and "The Overseer" an immortal in pimp form, the two battle for the soul of the black race in this science fiction / blaxploitation riff on Bergman's The Seventh Seal. Space travel, mythology, radical politics and gritty drama hang on for dear life in this part filmed concert part scripted fantasy. For years, an abridged version heavy on the live footage was the only way to view this cult classic, before the uncut version was rediscovered and reissued more recently. A genuinely spellbinding curio.