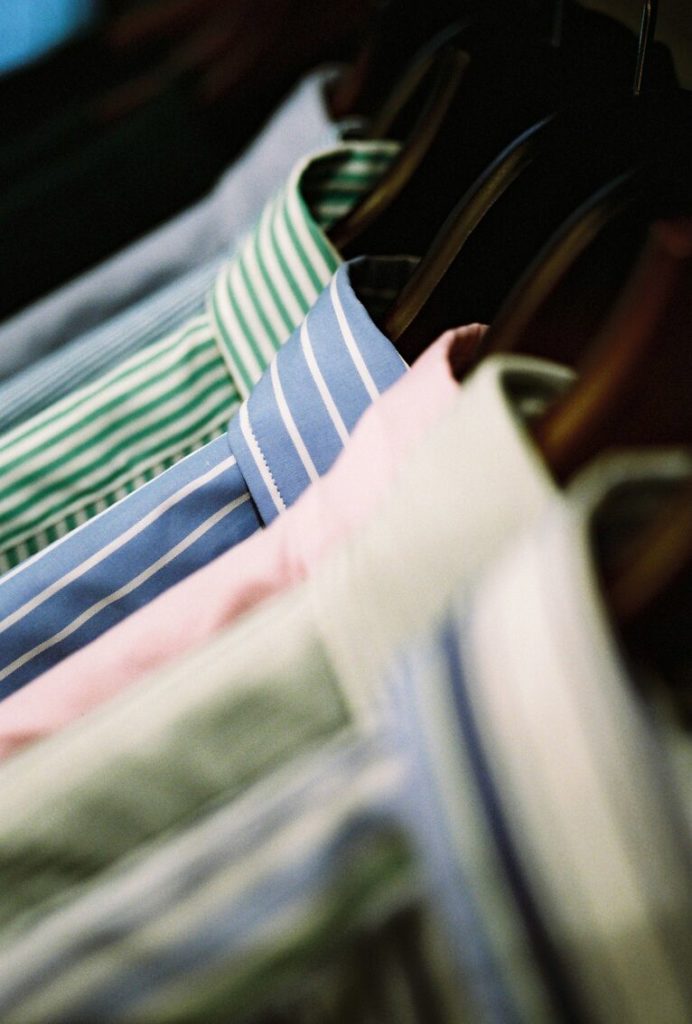 Welcoming back our Everest Shirt for Summer 2018
"They're such beautiful shirts, she sobbed…It makes me sad because I've never seen such beautiful shirts."
– Daisy Buchanan, The Great Gatsby (F. Scott Fitzgerald, 1925)
Originally launched in Autumn 2017, we are very happy to see the return of our signature Everest shirts in store this week. This instant classic proved incredibly popular with our customers and we have expanded the range with eight new colours for Spring Sumer 2018.
Made in England, the seasonal collection has been selected to compliment our RTW suit selection and Washed Cotton Programme to a tee. The clean design of these shirts features a standard fit silhouette, pocketless front, split yoke, reinforced side gussets, a double button barrel cuff, 100% cotton fabric and Australian mother-of-pearl buttons.
The traditional non-fused collar is based on our bespoke "Albany" collar, designed in-house at Timothy Everest over 15 years ago. A "semi-spread", it sits slightly lower on the neck for a more contemporary feel; it is devised to blend harmoniously with different lapel and tie widths and looks equally as handsome tieless and unbuttoned at the neck.
All styles are available in store and online now, in a full size run from 15.5 to 17