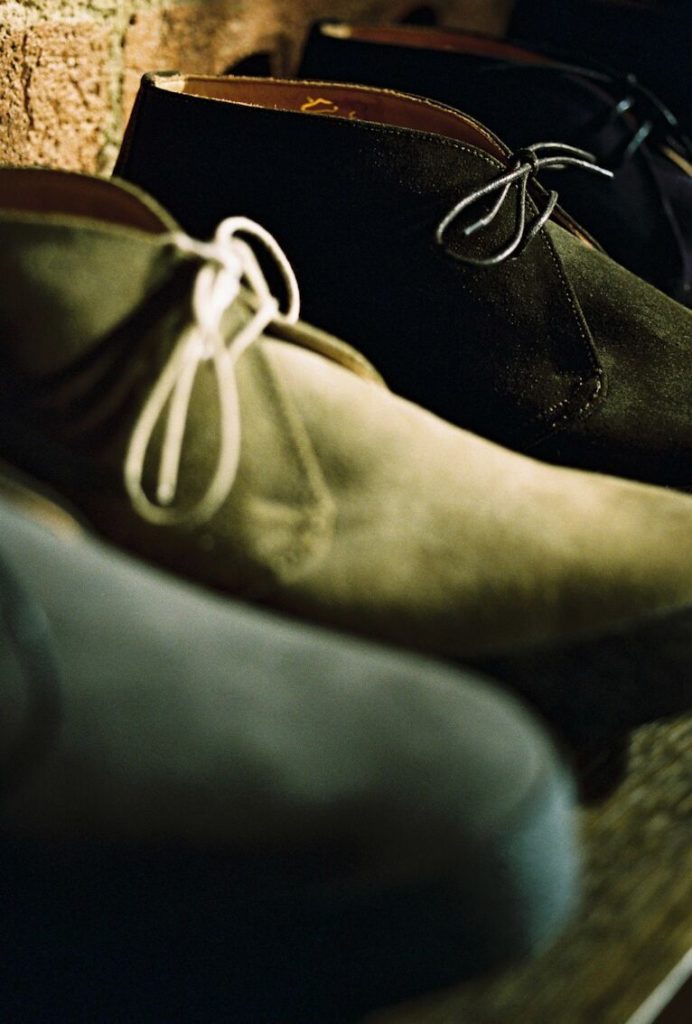 The Sanders Playboy Boot: A British Icon
The story goes like this: During WWII, British troops fighting in the North African desert were looking for something lighter and better suited to the climate and terrain than their standard issue service boots. Some more enterprising officers sought out Cairo cobblers in the bazaars and adapted a local design to their needs; a modern classic was born: a lightweight suede chukka boot on a thick crepe rubber sole.
The boots came back to Britain after VE day, providing demobbed soldiers with a leisure shoe before being pounced on by the Teddy Boys to go with their thin drainpipe trouser. On the other side of the sartorial coin, Northampton shoemakers exported this newly christened Playboy boot by the thousand to American students to become part of the Ivy League Look.
Most significantly, in 1968, Steve McQueen chose his own wardrobe for his role as Frank Bullit, and teamed his own dark brown Playboy boots with a tweed sportcoat and turtleneck and this enduring icon was presented to the world. Such was the appeal that even James Bond has recently been seen sporting a pair.
The JOEL Playboy Boot from Sanders is the real deal: leather lined suede uppers with bonded crepe soles; made on the exact same last and same machines as the McQueen boot. The crepe foxing is still applied by hand in the exact same manner as the late 40s.
For SS18, we have added the lo – top Playboy into our range in black and snuff suede. A surefire companion to our seersucker and linen suiting this season.
So take home a unique piece of British shoemaking history today.