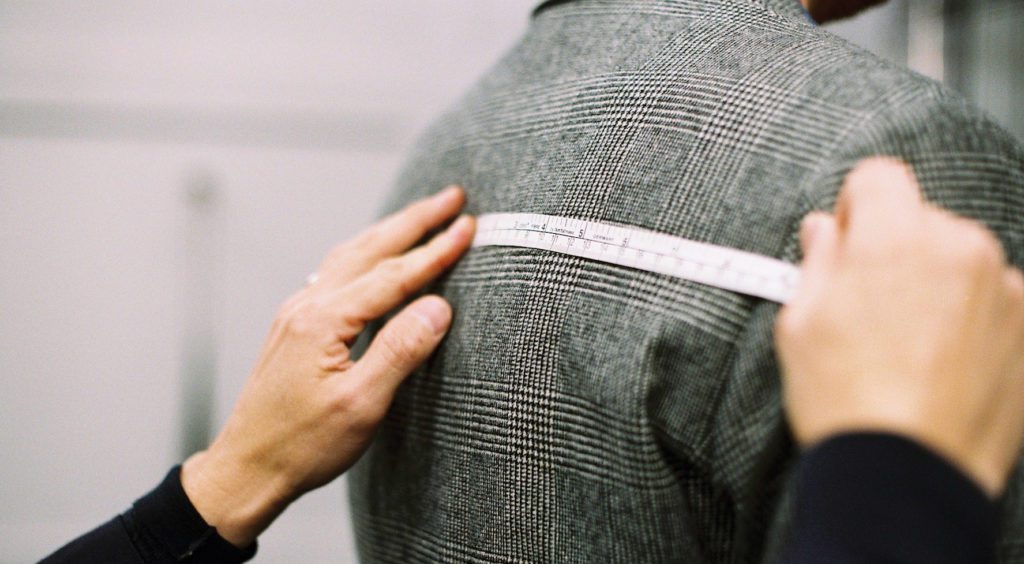 Unlike a bespoke appointment where a pattern is crafted from the ground up, our skilled tailors meticulously record the client's precise measurements to tailor one of our house blocks to their unique requirements, enhancing their silhouette. This process ensures not only a perfect fit but also a timeless elegance that distinguishes our garments.
With our guidance, customers have the opportunity to personalise intricate details, from lapel styles to button choices, and select cloth that reflects their personal style, whether it's a classic and understated look or a bold and fashion-forward statement. This level of personalisation ensures that each garment becomes an extension of the wearer's personality and taste.
Prices for a two-piece suit begins at a very accessible £1,400, offering outstanding value for the quality and craftsmanship you'll receive. Our experienced and knowledgeable team is dedicated to providing a seamless and enjoyable experience, offering expert advice to help you navigate the myriad of available options and create a garment that truly reflects your individuality.
The journey kicks off with a one-on-one appointment with one of our expert tailors. Here, you'll have the opportunity to articulate your needs and outline the precise style of the garment you aspire to commission. A meticulous set of measurements is then taken, serving as the fundamental blueprint for our skilled craftsmen at the factory to transform your vision into a reality.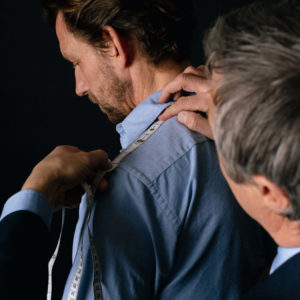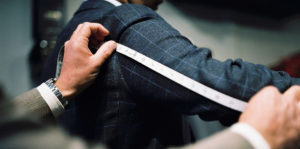 The resulting garment is expertly assembled and finished by our skilled craftsmen at our factory, upholding our high standards. While it may not match the level of detail found in a bespoke piece, our made-to-measure program offers clients a wide array of choices in terms of fit and style. During the final fitting of the completed garment, any minor adjustments can be taken care of by our own tailors to ensure a perfect fit.
Setting itself apart from many in-house made-to-measure tailoring programmes, our offering provides an almost boundless range of possibilities for personalisation. From button stance and lining choices to lapel width and pocketing preferences, we extend a fully comprehensive service that has been refined and perfected over three decades.