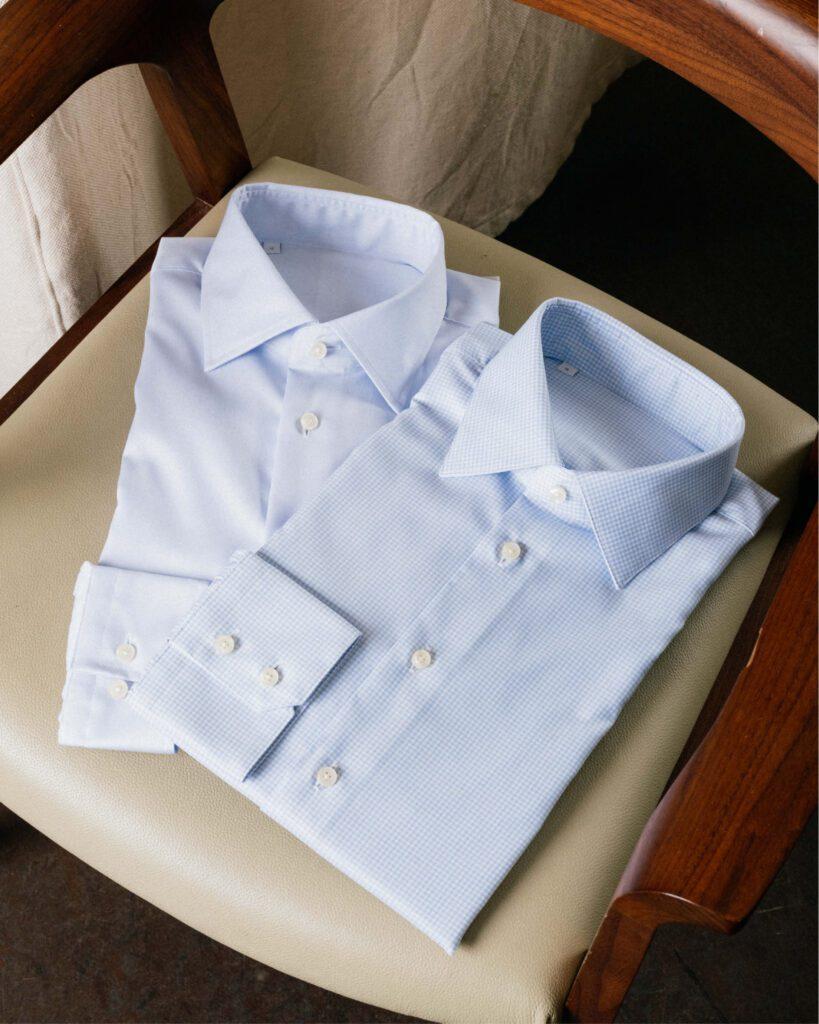 We're pleased to introduce our Tailored Shirting service, offering a unique and personalised experience.
It begins with a consultation with one of our experienced tailors, where you can discuss your preferences and the specific shirt style you have in mind. Our options start at £200, and we also offer bundles of four shirts for £700.
Using our house block, our skilled tailors will take precise measurements to ensure the garment fits your taste and individual requirements perfectly. You'll have an extensive range of choices, including a wide selection of fabrics, over 20 collar styles, and the opportunity to fully customise cuffs, pockets, placket, yoke, gusset, and even add monogramming. This means you can create a truly unique shirt that reflects your style.
The resulting garment is carefully assembled and hand-finished at our factory, meeting our stringent quality standards. It will be ready for collection in just five weeks, allowing you to enjoy your tailored shirt with confidence and pride.