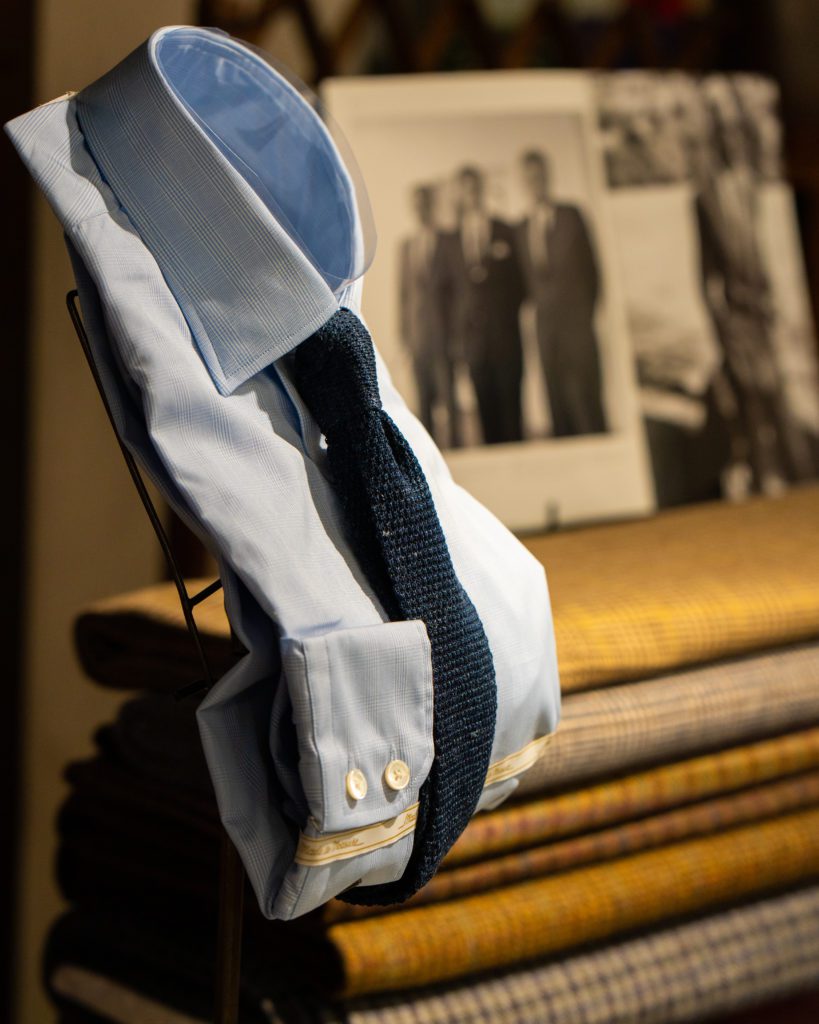 We are pleased to introduce our brand new Tailored Shirting service.
The process begins with an appointment with one of our tailors to discuss your needs and the desired style of shirt that you wish to commission. Options begin at £175, with bundles of four shirts from £525.
Utilising our house block, our trained tailors will take your exact measurements and personalise the garment to fit your taste and individual requirements. With a plethora of cloth options, over 20 collar styles, along with fully customisable options for cuffs, pockets, placket, yoke, gusset and monogramming to choose from, you can create a truly unique shirt.
The resulting garment is assembled and hand finished at our factory to exacting standards and ready for collection in five weeks.