André Larnyoh On The Black Roll Neck
One of the stalwarts of our Autumn Winter collections, here at Timothy Everest, is our seasonal selection of Roll Neck sweaters. A versatile piece of kit, this year we have developed a soft gauge merino wool with a puckered reverse stitch pattern. Alongside the ivory and furnace red colour ways, we added a traditional, iconic plain black into the range. Writer, actor and stylish man-about-town André Larnyoh talks us through its evergreen appeal.
Since Noel Coward started a minor fashion trend in the 1920's, the roll neck (or turtleneck to some) has been adopted by multiple subcultures throughout the decades as an effortless way to be both comfortable and presentable. These days you can get roll necks in any colour you want from ecru to magenta, but it is at its most (arguably) iconic, in black.
In the collective cultural mindset, the black roll neck is thought of as the ubiquitous choice for 'alternative' thinking individuals, an anti fashion statement for those who had deeper thoughts on the mind. It unfortunately, and quickly, however fell into the realm of cliché. This simple piece of knitwear, gave the idea of a bohemian lifestyle that revolved around sitting at cafes, pretending to read and understand the writing of Gertrude Stein. There's a scene in The Marvelous Mrs. Maisel – set in late 50's New York – where en route to a comedy club in Greenwich Village, Midge and her husband Joel both don black roll necks in an effort to fit in and seem humble, despite their usually lavish wardrobes.
More recently, the mind shifts to working in Silicon Valley (forget Steve Jobs and instead look up Elizabeth Holmes).
It's understandable as to why some adopted the roll neck as a uniform. It was a simple, comfortable and effortless piece that, for most non conformists, represented a rejection of the buttoned up middle class. Worn underneath checked sport jackets by post war Left Bank artists and intellectuals in Paris or carelessly thrown on with baggy corduroys by beat poets and the "Angry Young Men" of British theatre, it still retained its utilitarian roots but in black it became something different. It became fashionable, the dark shade giving it a mysterious elegance alongside a sense of masculinity, yet it proved to be flattering on all frames and all genders. For revolutionaries it was a statement in and of itself.
Equally at home with tailoring and casual wear, the key in wearing one is to look at it as an anchoring piece. Whilst it is a simple piece, black is still a strong colour, so it helps to build the rest of your outfit around the roll neck. From here, the world is yours. Deceptively versatile, it plays nicely with the other colours and patterns of varying degrees from dogtooth checks to pinstripes. Personally I'm also a fan of going completely monochrome and keeping the entire palette dark and subdued.
In my mind, the Autumn wardrobe is incomplete without at least two black roll necks present in varying weights. It is a basic that gives every outfit a hint of edge. I do acknowledge that sometimes, however, I stand on the edge of parody because a) I wear round spectacles and b) I actually do enjoy reading Gertrude Stein. Go figure.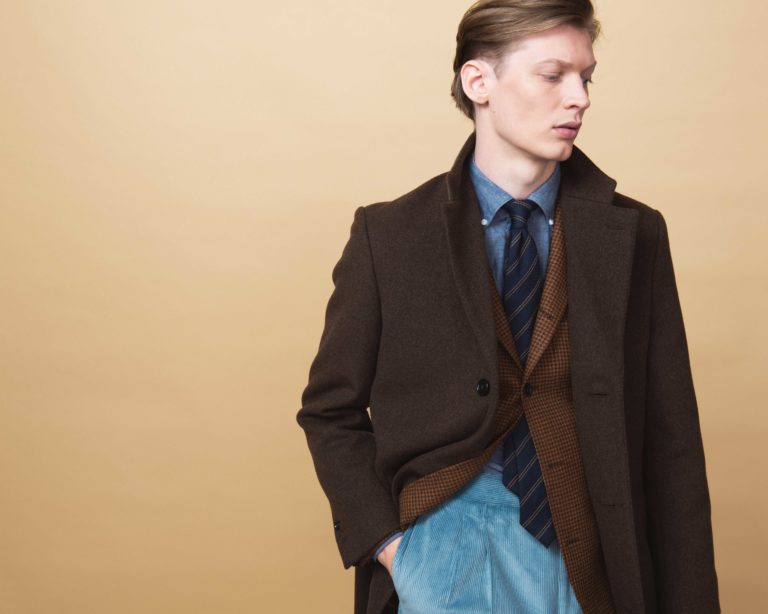 The Merino Double Face SB Coat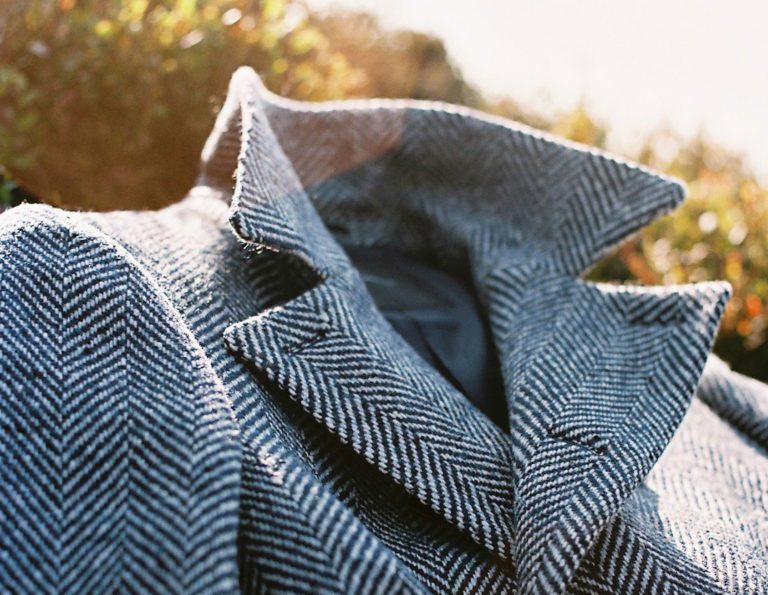 It's the season of mists and mellow fruitfulness