My Garden's Boundaries are the Horizon
Derek Jarman at The Garden Museum
Buttressing the patrician walls of Lambeth Palace lies one of London's less obvious institutions. In 1976 the tomb of two royal gardeners, John Tradescant The Elder & Younger, were discovered in the churchyard. This find inspired the world's first ever museum dedicated to horticultural matters, housed in a deconsecrated medieval church in these grounds.
Whilst the Garden Museum's permanent collection is a fascinating panoply of implements, design sketches, art and clothes (I was particularly taken by some turn of the century clogs), it is the current temporary exhibition that really resonates.
"My Garden's Boundaries Are The Horizon" is built around a reconstruction of Prospect Cottage, the fisherman's shed in Dungeness purchased in 1986 by the artist & filmmaker Derek Jarman, and the place that would become his muse and solace until his untimely death 8 years later.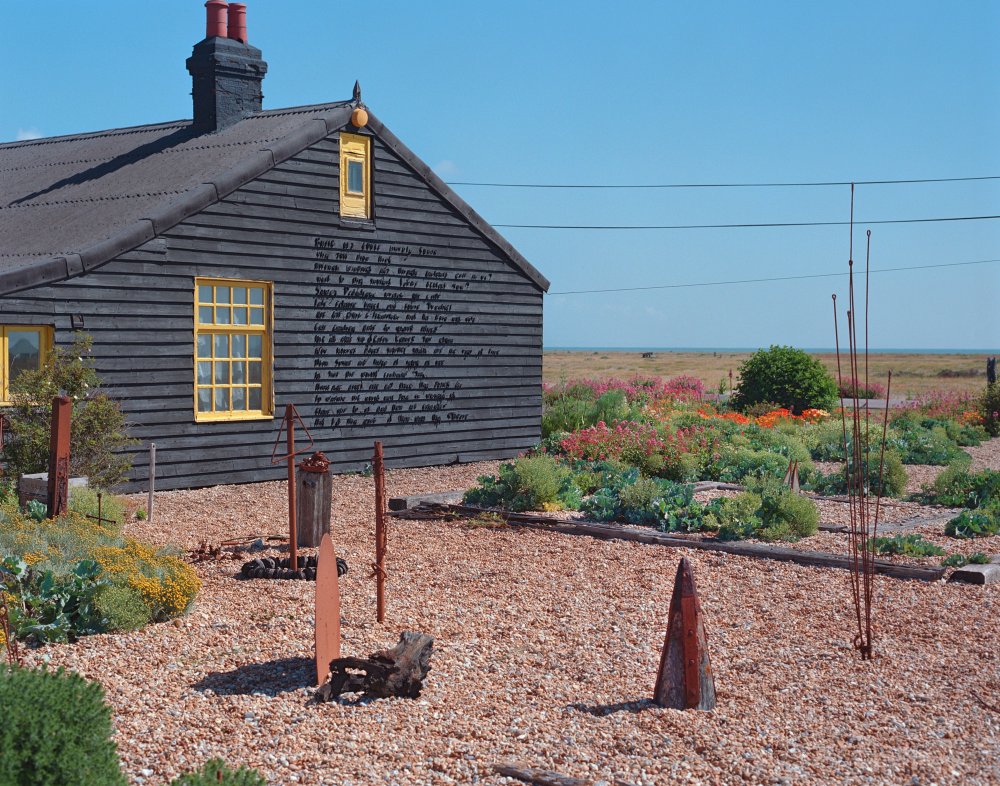 Alongside his continued painting, sculpture and shooting of Super 8 film, Jarman dedicated himself to transforming the barren land in the shadow of a nuclear power station on the rugged Kent coast (and what is Britain's only officially recognised desert) into an unlikely oasis of flora. Laying flowerbeds in the seashore's shingle, he transformed the strange alien landscape into a wellspring of colour and optimism.
This prolific and poignant period of Jarman's life is curated here via his journals, artwork, tools and photography. The drawers of his well used desk lay open displaying seashells, sketches and ephemera while projections of his films dance on the walls. The overall feeling of intense dedication is made all the sadder by knowing this was the work of a man running out of time; the HIV+ diagnosis he received just before buying the cottage placed a time limit on his health and productivity.
The exhibition is synchronous with the recent campaign to save the real Prospect Cottage, where £3.5 million was raised to preserve the shed for the public in the largest arts crowdfunding ever undertaken. Campaigners like his friend, collaborator, and Timothy Everest bespoke client Tilda Swindon have vowed to make it a creative residence for writers, artists and activists whilst the iconic garden will be rebuilt and restored in vivid glory.
My Garden's Boundaries are the Horizon is on until September 20th at The Garden Museum, 5 Lambeth Palace road, London SE1 7LB