David Hockney is rightly revered as one of the most influential British artists of the post-war years. Over seven decades his career has seen him work in painting, drawing, photography and set design with all forms of media from watercolour, acrylic paint, paper pulp, computer and iPad.
For us menswear nerds, there's the added bonus of his own sartorial style. This bright and eccentric mix of the traditional and avant-garde focussing on colour clash, a fondness for patterned accessories and roomy comfortable fits somehow manage to embody both his Yorkshire roots and his deep seated passion for Americana. It's impossible to imagine a modern menswear moodboard that doesn't have at least one of his loud tweeds, polka dot bow ties, striped rugby shirts, neon knits or thick rimmed glasses greeting the viewer.
We have pulled together a list of some of our favourite tomes dedicated to the artist, taking in the scope and breadth of his polymathic career.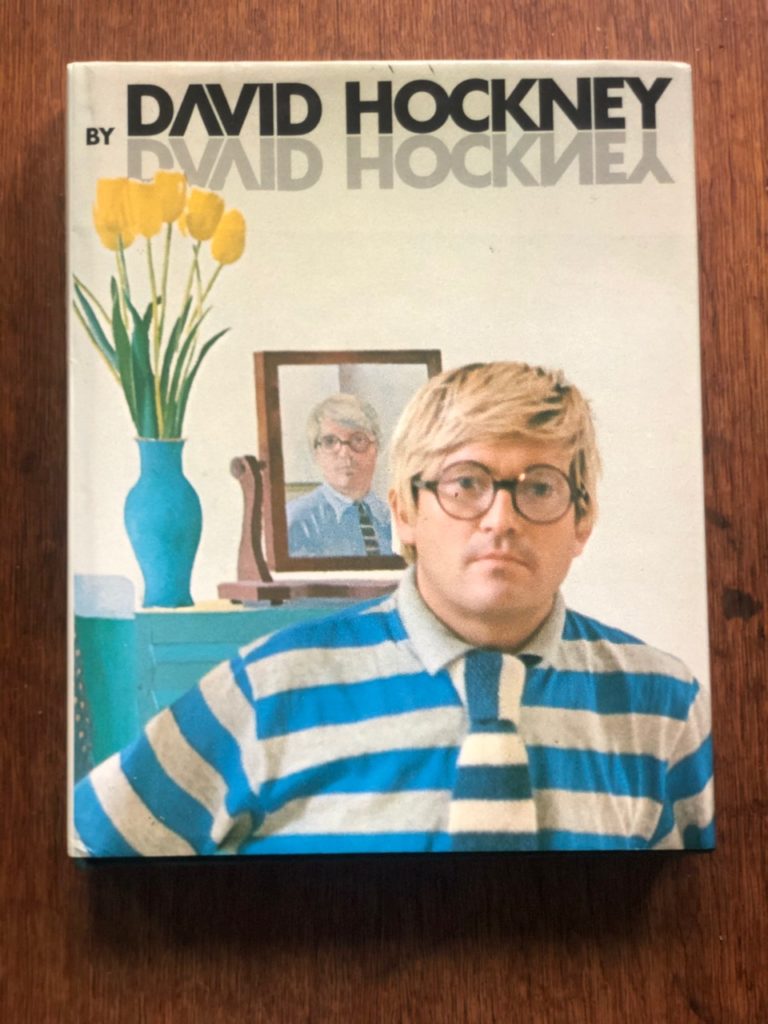 DAVID HOCKNEY BY DAVID HOCKNEY (1976)
Less of an autobiography and more of a "DVD style commentary" ruminating on a chronological collection of his work until the mid 70s. Hockney's playful humility, candidness and incredible personal insight are writ large on this perfect introduction to his life and work.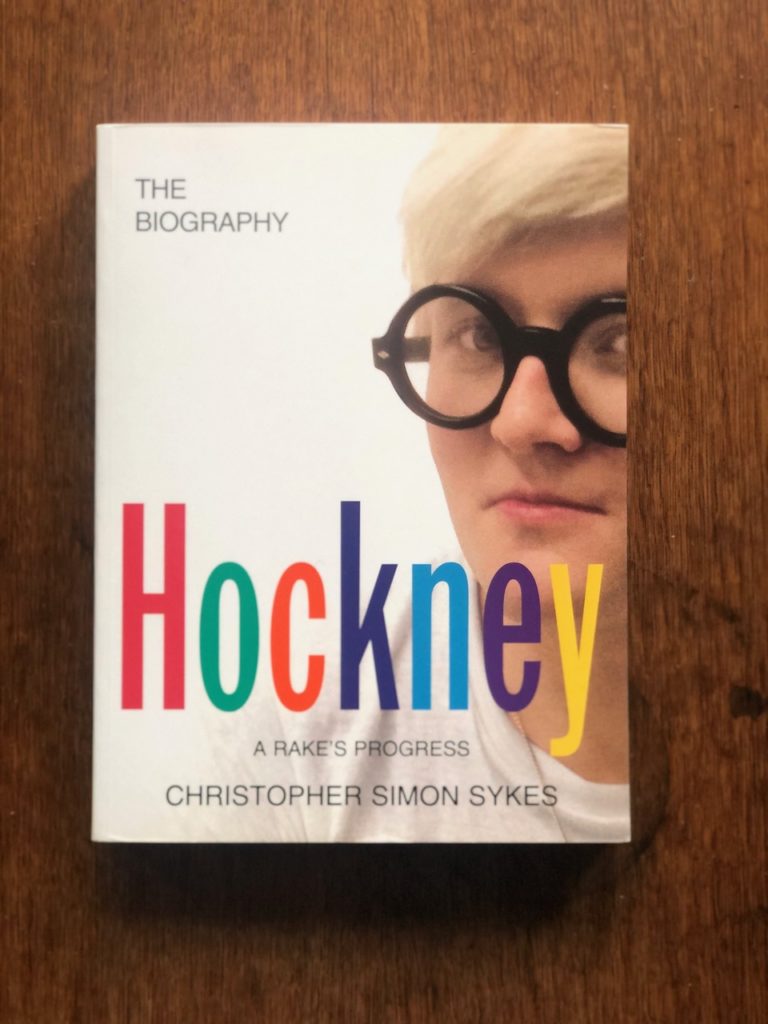 HOCKNEY: A RAKE'S PROGRESS, Christopher Simon Sykes (2011)
As Hockney himself states in the book above "People interested in painting might be fascinated by an artist's statements about his work, but I don't think one can rely on that alone.." Sykes' exhaustive work covers the same timeframe as Hockney's own book, discussing his childhood, student years, American sojourns and growing stature as a celebrity. He meticulously fleshes out the obviously more personal tone of Hockney's reminiscence with insight into the characters and personalities that made up his social circle and were often the subjects of his work. The perfect companion piece.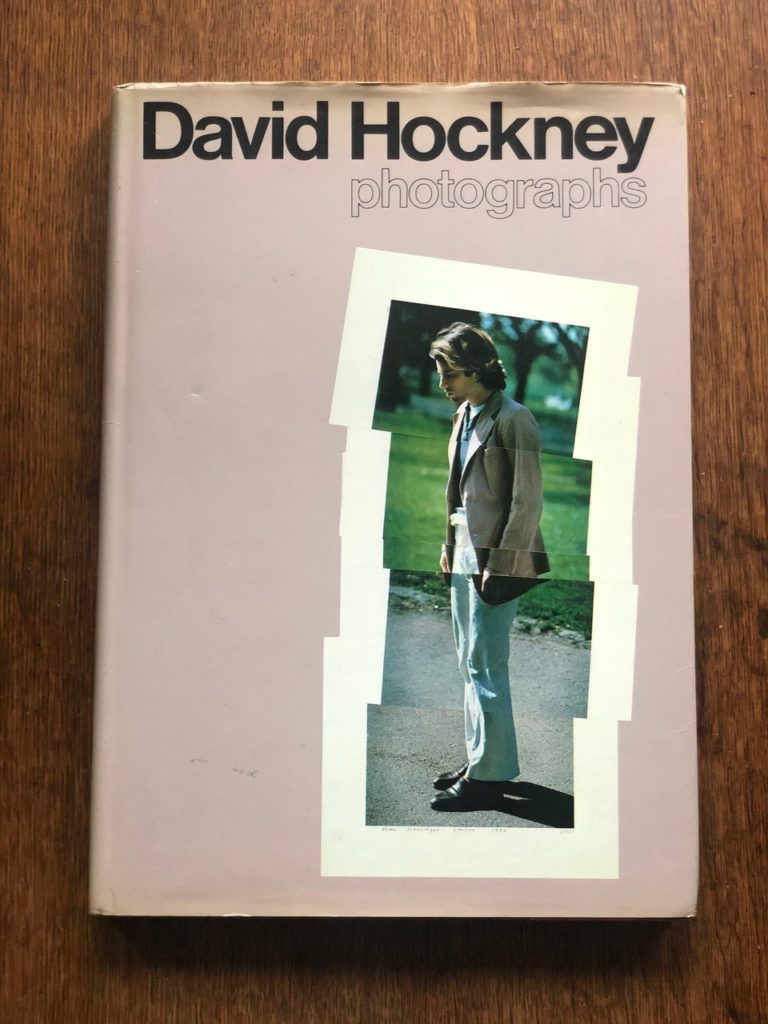 DAVID HOCKNEY – Photographs (1982)
The photographs selected from over 20,000 images from Hockney's first 20 years of work serve different purposes. Some simply serve as a chronicle to completed works, some serve as references for future paintings, some are simply diary-like travelogues and self-portraits or shots of friends, while later we encounter his complex, cubist-inspired multi-angled collages. Yet all have the same spark and attention to beauty as his painted works, exhibiting the same uncanny eye for light and playfulness.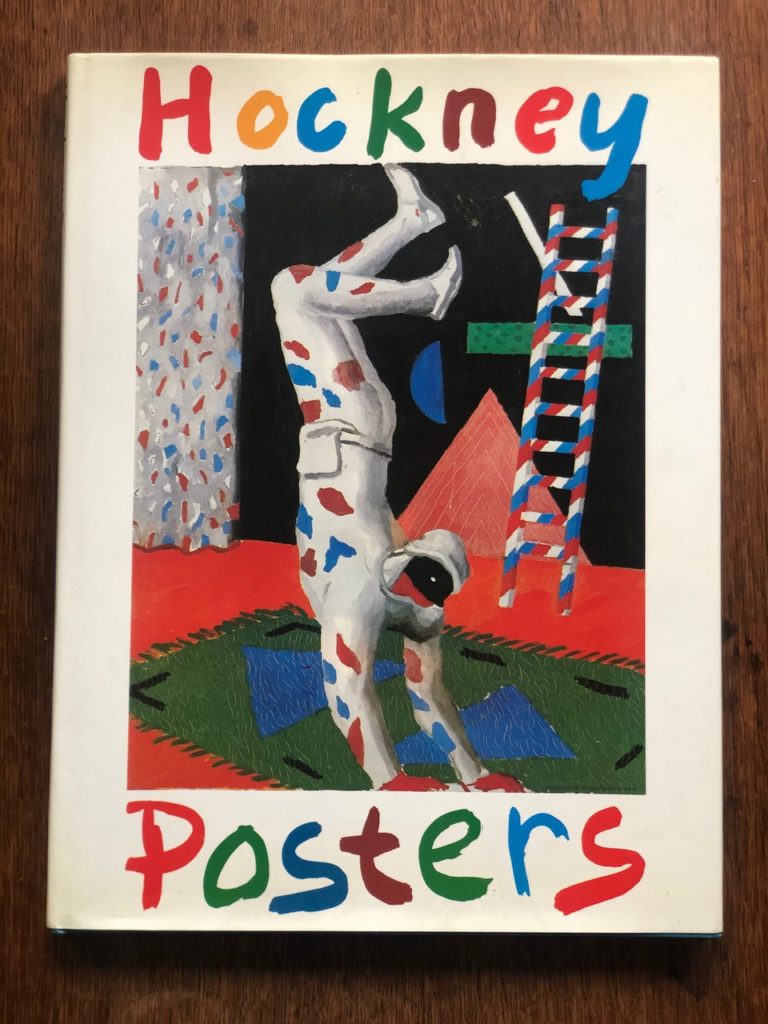 HOCKNEY POSTERS (1987)
This collection of 128 large format posters Hockney undertook to promote both gallery & museum exhibitions and theatrical productions is probably as close as you will get to Hockney working to a commercial brief. They range from the set design work for plays and operas that echo his earlier "Pop Art" inspired output through to the dizzying photo collages mentioned above.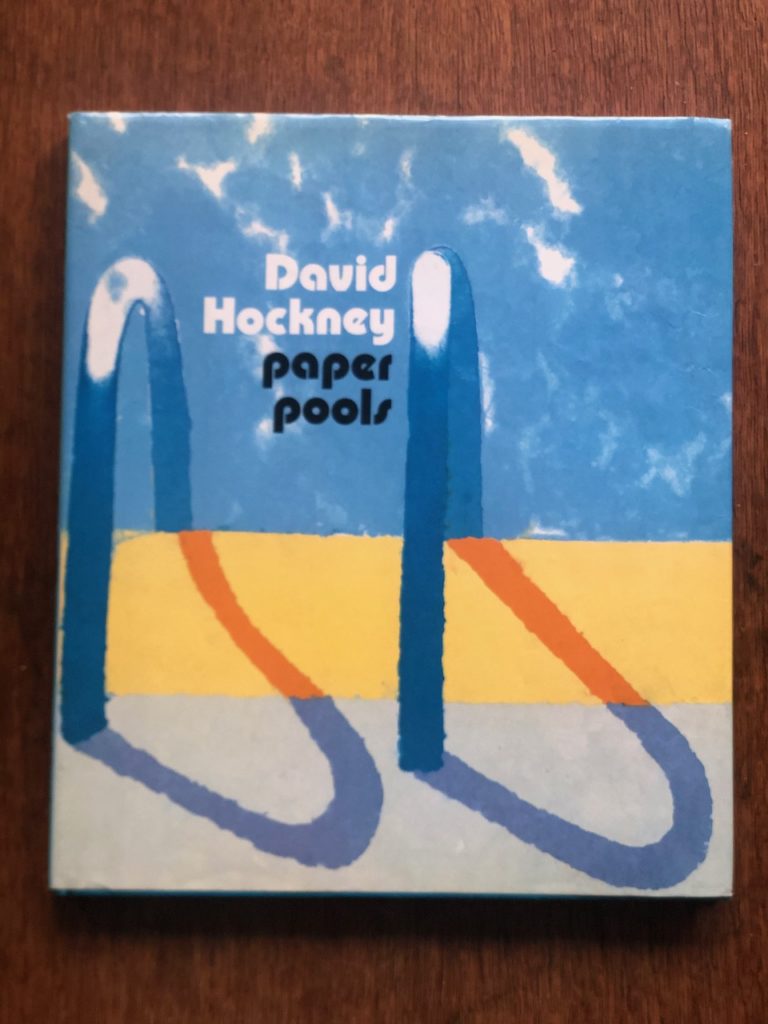 PAPER POOLS – David Hockney (1980) 
A small book dedicated to a fascinating detour Hockney made in 1978 to the town of Bedford in New York to learn paper pressing. Again written and recorded in his own words, it's a testament to his curiosity and innate grip on tackling new processes from the ground up. The end result was a collection of 29 works based on still lifes of flowers and his ubiquitous swimming pool motif that dazzle in their complexity given the simplistic and blunt nature of the medium he was working in.