A business like ours is only as good as its clientele, and here at Timothy Everest we are blessed with an abundance of remarkable clients. Cathy Paul is one of our most cherished regulars on our quarterly trunk show visits to New York City.  We met Ms. Paul over twenty five years ago, and have collaborated ever since on helping conjure the fantastic creations she envisions into reality.
A real stickler for detail, with an eye for flair and a back story for every outfit, she has a clear vision for every part of the garment from cloth to linings, threads to under collars, and her commissions are some of the most show-stopping pieces we have ever been asked to undertake.
We asked her to give us a little glimpse of life in The Big Apple.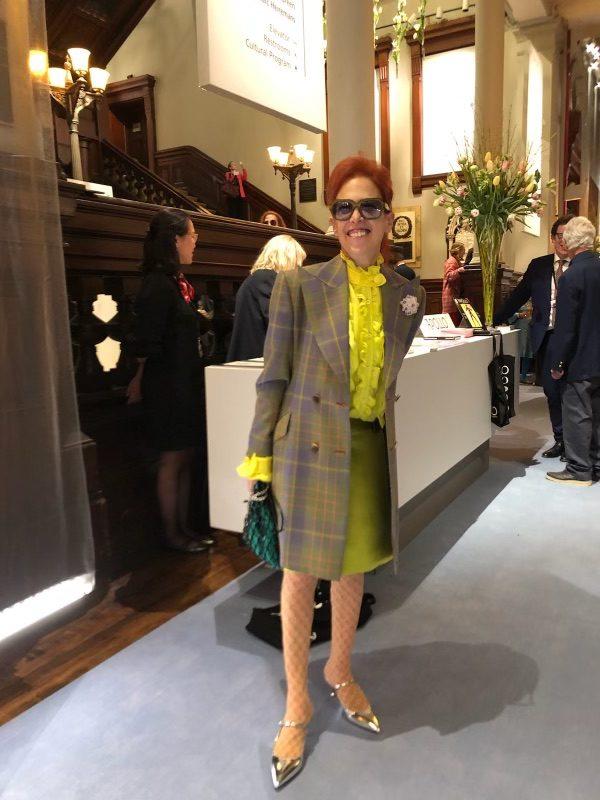 What is it in your opinion that makes your city so special?
New York is truly the city that never sleeps though it's on a bit of hibernation now. Gradually we are awakening from our year long hypnosis. I love New York in the morning around 8am when the city feels like it's all mine. I take long walks up Madison Avenue and check out the shop windows and see all our essential New Yorkers getting the Metropolis set for its day. I love to walk over to the river by Sutton And Beekman Place to the UN. I love the little newsstands which are now "head shops " and the Duane Reades everywhere. I love the graphics of the city, the colors and bright lights and the patterns. I love watching the small changes everyday as things return.
Favourite restaurant in your hometown? 
My favorite restaurant without question is Aquavit. It's fabulous Swedish and it's been my favorite forever. It's Michelin starred and they have great "to go" just now, although I must admit I'll be happier when they are fully open again!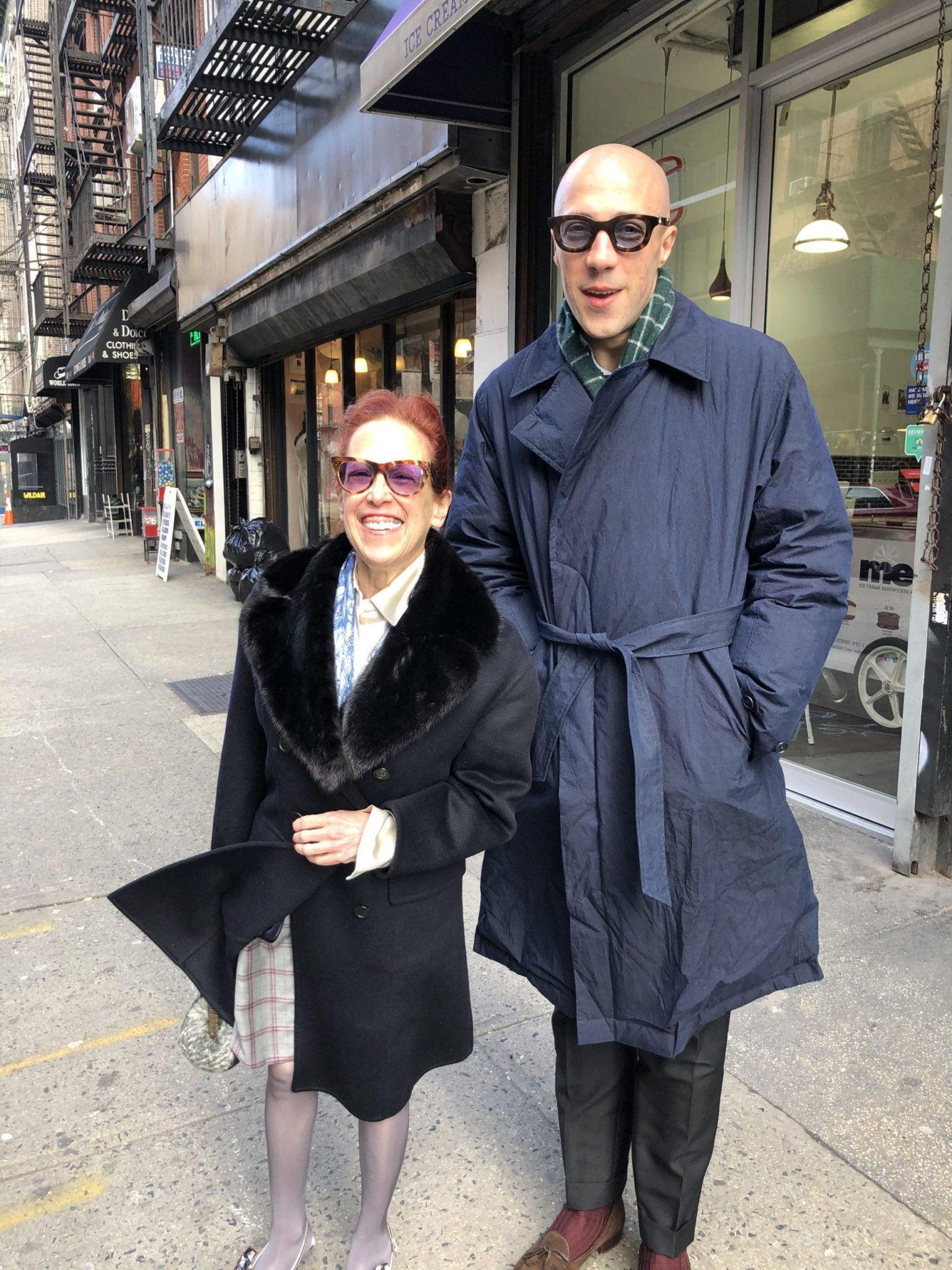 Favourite hidden gem or special place?
My favourite hidden gem is not hidden at all, it's the Viand Cafe on Madison Avenue in the middle of everything. It's one of the truly iconic New York diners, serving eggs, burgers & fries and sandwiches; the kind made famous in television sitcoms and tabloids.
I love the auction houses – Phillips, Christie's, Sotheby's. I love to visit them as frequently as possible, but It's hard these days because you must make reservations and I like to drop in and walk by. I love the big fairs like Freize, The Armory and TEFAF (The European Fine Art Fair)… It's extremely hard to pick a favorite gallery!
What attracted you to working with Timothy Everest on your wardrobe?
I love to shop with Timothy Everest. I love to work the team and pick fabrics, crests, linings conjunctions, and fabulous button choices. Shopping is a sensory experience, and a real art form when working with the guys. I love letting my imagination wander while looking at the new cloth books and conjuring ideas with the under collars and button holes. They Indulge my fantasies for everything from coats, to jackets and blouses and create gorgeous pussy bows and ruffles and amazing shirts. I have worked with the TE guys since the 1990's and they make my dreams into reality.  The finished clothes are always fabulous!!!