The English Country House On Film
The rise of film as the twentieth century's most democratic art form coincided with the 
almost total eclipse of the British aristocracy. Even as the cultural balance shifted, movie-goers 
turned to the country house as a metaphor for the best and worst of the nation as a whole. How can 
we account for a fascination that runs so contrary to the tide of history?
Nostalgia, be it ever so selective, inevitably plays its part. Evocations of noble architecture, 
rolling acres and endless leisure (at least for those on the right side of the green baize door) have 
endless appeal in an increasingly cramped and chaotic world. Conversely, the established
conventions of the country house speak to the age-old desire to break free: from hypocrisy, 
repression and the pernicious effects of money and class. Small wonder that the decades since the 
seismic upheavals of the Sixties have seen innumerable directors descend upon our great estates to 
explore themes as diverse as crime and comedy, romance and horror. In its infinite variety, the 
country house has something to suit every vision and political agenda – which doubtless explains its 
continued presence in the cinematic as well as the physical landscape. We asked writer Martin 
Williams to take a look at some of its most noteworthy interpretations.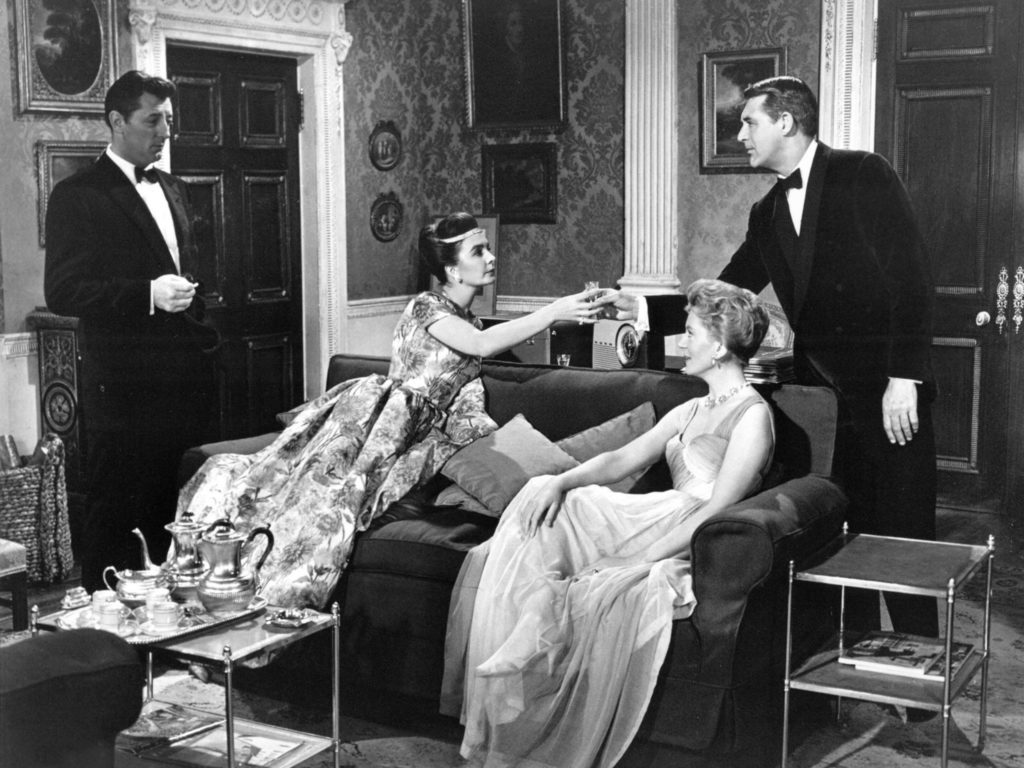 Starring: Cary Grant, Deborah Kerr, Robert Mitchum, Jean Simmons
Location: Osterley Park, Isleworth, Greater London
In 1960, England was set to swing – but not quite yet. Directed and produced by Stanley Donen, 
whose previous credits included 
Singin' in the Rain
 (1952) and 
Funny Face
 (1957), 
The Grass is Greener
 is a throwback to an earlier era of decorous drawing room comedies. The soufflé-light plot, 
which traces a love quadrangle between a cash-strapped earl (Grant), his elegant wife (Kerr), an oil 
tycoon (Mitchum) and a jet-setting heiress (Simmons), is secondary to a super-sophisticated mid- 
century aesthetic with costumes by Christian Dior and Hardy Amies, sets by Felix Harbord, and 
original music by Noel Coward. Osterley Park, former seat of the Earls of Jersey, was used for the 
exterior shots.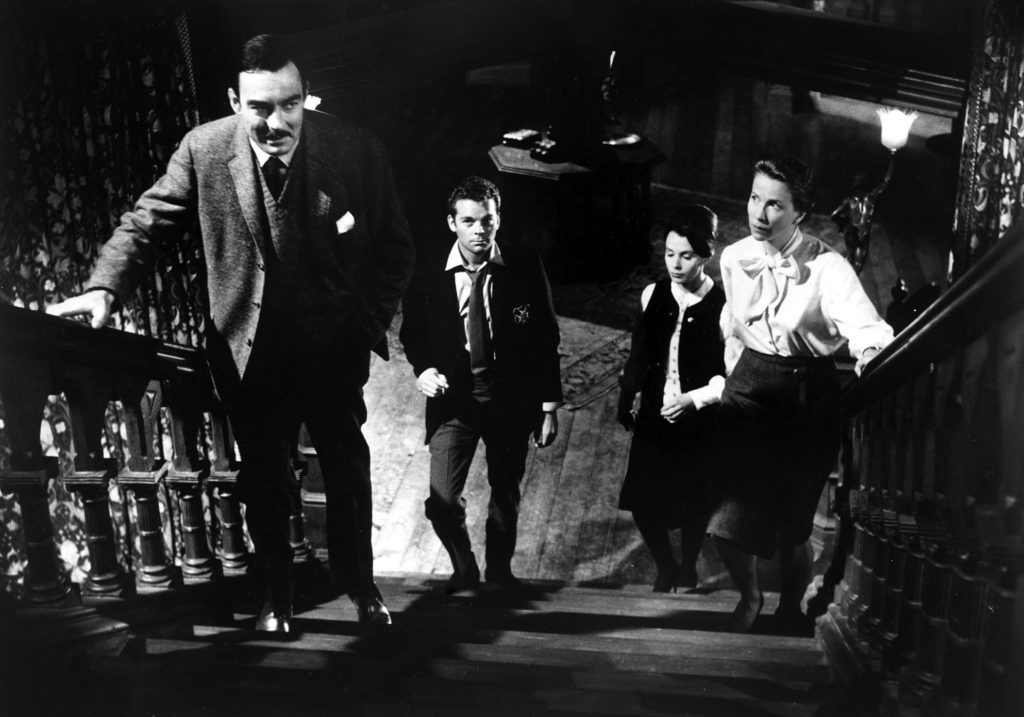 Starring: Julie Harris, Claire Bloom, Richard Johnson, Russ Tamblyn
Location: Ettington Park, Warwickshire
Based on the classic novel by Shirley Jackson, the action of The Haunting unfolds within the shadows of Hill House, a mid-Victorian monstrosity in the depths of rural Massachusetts. In reality, exterior filming took place in Warwickshire, where the Neo-Gothic contortions of Ettington Park speak to the emotional and psychological vulnerabilities of those summoned to investigate a range of increasingly menacing supernatural phenomena. Julie Harris delivers the performance of a lifetime as the fragile Eleanor Vance. Look out for Claire Bloom's cutting edge wardrobe by British designer Mary Quant.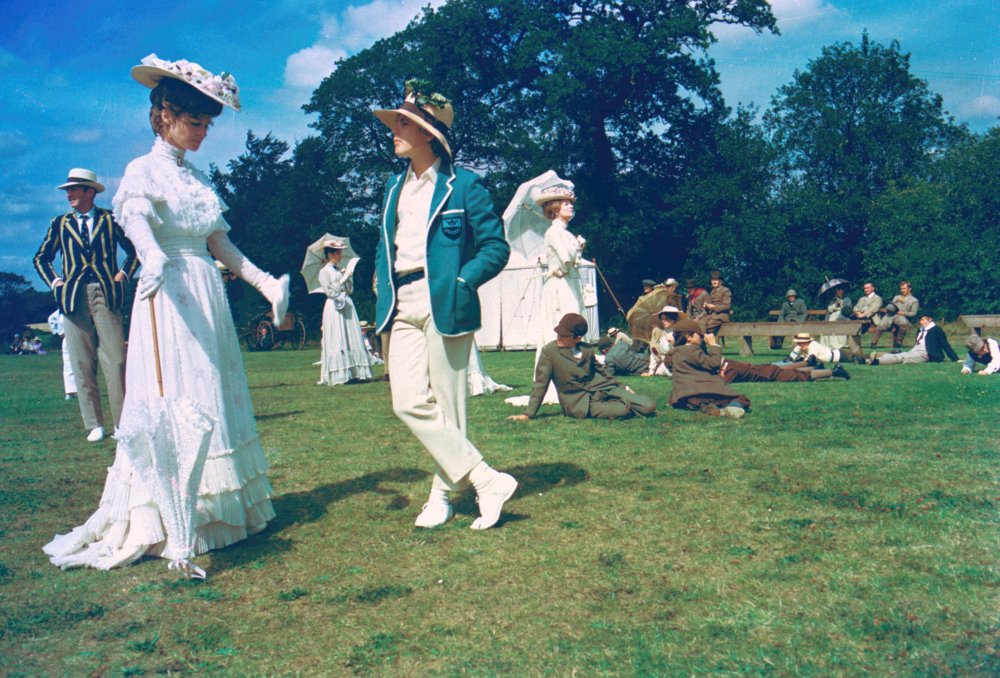 Starring: Julie Christie, Alan Bates, Edward Fox, Dominic Guard
Location: Melton Constable Hall, Norfolk
Joseph Losey's faultless adaptation of L.P. Hartley's classic novel charts the gradual awakening, followed by the cruel disillusionment, of a late Victorian schoolboy (Guard) on an extended visit to the country estate of a much richer friend. There, he becomes embroiled in a cross-class liaison between the daughter of the house (Christie) and a tenant farmer (Bates). The trailing skirts, fluttering parasols and shady hats of 1900 show to perfection against the arid landscape of North Norfolk at the height of a scorching summer. A beautifully filmed cricket match reflects the simmering social and sexual tensions.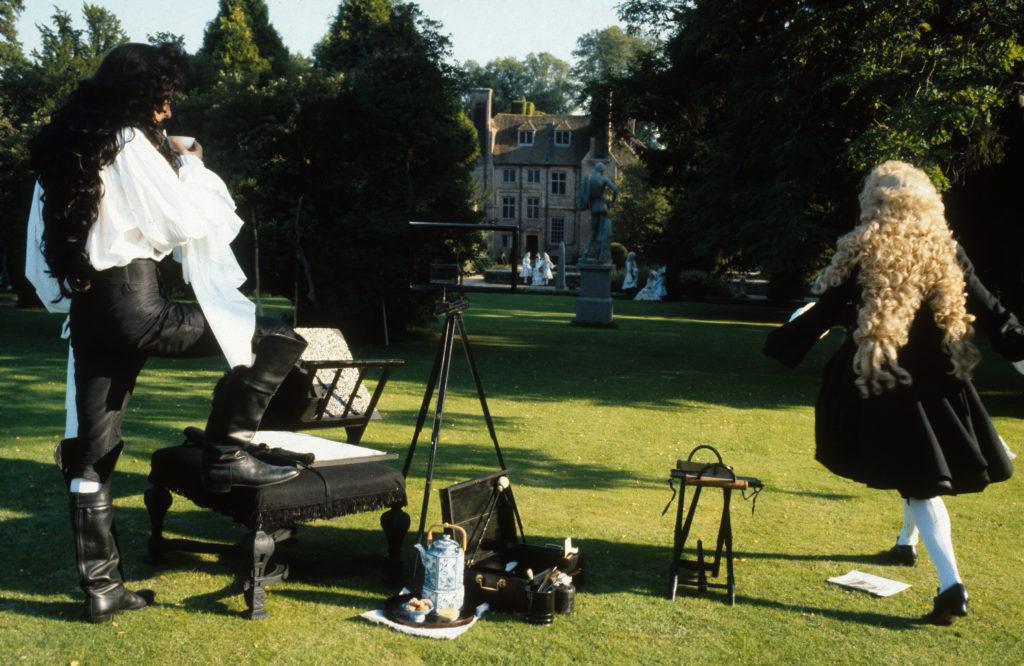 Director: Peter Greenaway
Starring: Anthony Higgins, Janet Suzman, Hugh Fraser
Location: Groombridge Place, Kent
'Heritage Cinema' doesn't come any more opaque than The Draughtsman's Contract. Filmed at Groombridge Place, a moated manor built in 1662 (allegedly with input from Sir Christopher Wren), it's an unorthodox take on the murder mystery that invites its viewers to collect cunningly planted clues to solve the crime for themselves. Set in the reign of William and Mary, the overblown Baroque aesthetic is as much a product of the early 1980s as the early 1690s. Michael Nyman's pumping soundtrack – think Purcell with a synthesiser – ranks alongside Geoffrey Burgon's Brideshead theme as the best music ever to have been inspired by an English country house.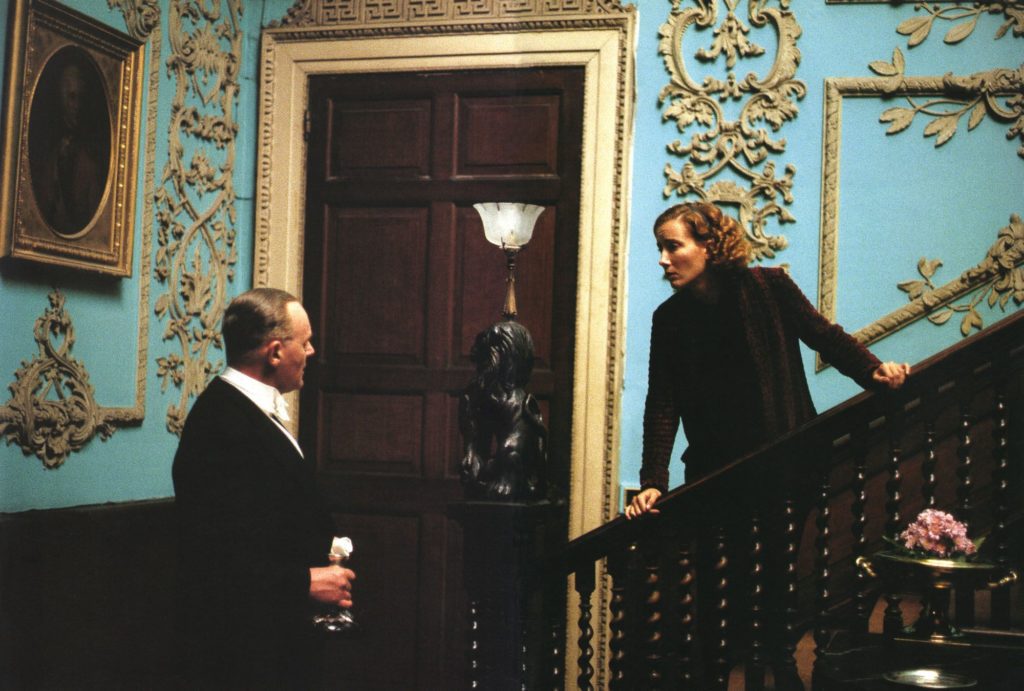 Starring: Anthony Hopkins, Emma Thompson, Hugh Grant, James Fox
Locations: Dyrham Park and Badminton House, Gloucestershire; Powderham Castle, Devon
No film has distilled the beauty and sorrow of the English country house in the twentieth century quite like Merchant Ivory's superlative adaptation of Kazuo Ishiguro's Booker Prize winning novel. Shot largely at Dyrham Park, but also at Badminton and Powderham Castle, it traces with heartrending subtlety an impeccable butler's late career realisation that the aristocratic employer to whom he devoted the better part of his personal and professional lives may not have justified his trust after all. An abortive romance with housekeeper Miss Kenton stands for all the passions consumed upon the pyre of misplaced duty.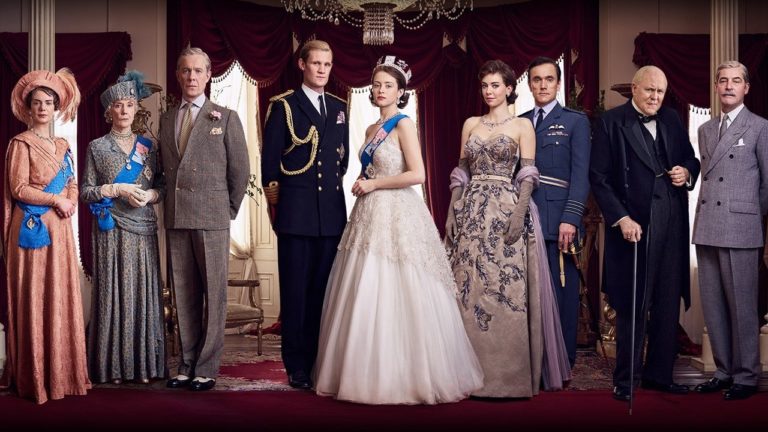 Looking Back at Four Seasons of The Crown and Timothy Everest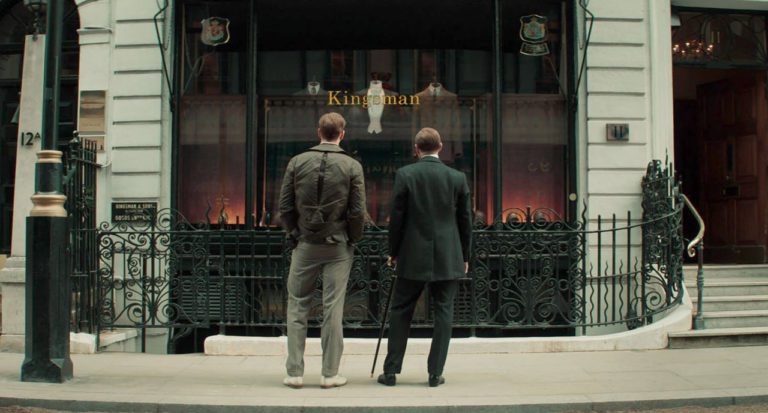 Timothy Everest Back On The Big Screen