In some circles it's still regarded as improper for a gentleman to leave the house collarless. That is unless performing athletic manoeuvres or if it's rollneck day and Miles Davis is on the headphones. But, we believe, a sharp collar is essential for pretty much everything else.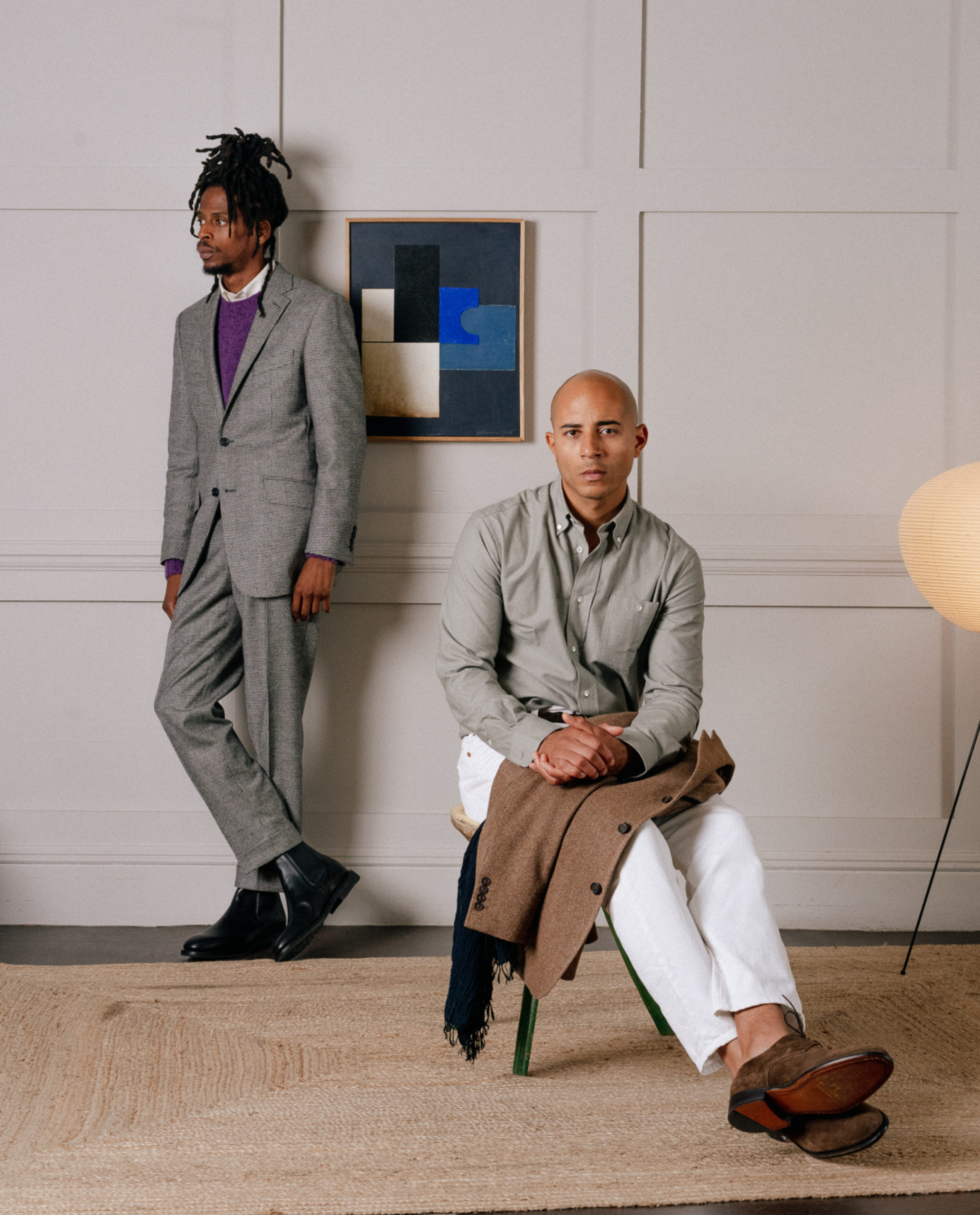 Under-shirts have been part of formal dress since ancient Egypt, but only became fashionable to display under your tunic or dress coat in the 16th century (a bit like showing off your vest under a shirt today). We then of course moved onto frilly, lacy collars and cuffs (now known as poet shirts), and something called the jabot, a precursor to the dress tie we all know and love.
The 19th century saw the rise of the stiff collar, which was often detachable for cleaning or budgetary purposes, and with the advent of public leisure activities like cricket and cycling, wearing a shirt without a jacket became more accepted amongst the masses. The original sports-casual, so to speak.
Fast-forward to 2021, and the casual collared shirt – much like the bicycle or aeroplane – is still based on its twentieth century form: collar, cuffs, buttons and a pocket or two. It's something no man or woman should do without, and Timothy Everest have a range of shirt styles and cloth options to keep you comfortable and casually-distinguished every day of the week.
Named after our home in Shoreditch, the Redchurch is a classic Oxford button-down style in beautiful brushed cotton. The weight of the shirt is suited for the transition into cooler months and works with pretty much any number of layers and outfits. A button-down chest pocket and split yoke back are amongst the finer details of this great all-rounder, popular with philosophers and jazz musicians alike.
Again named after our east London surroundings, the Hoxton is a slightly more polished style than the Redchurch, but will still look at home under a jacket, knit or overcoat. The brushed cotton twill is an Italian-milled fabric, 100% organic, and supremely soft. Details include a concealed button-down-collar, patch pocket and single button cuff for a clean, just-so aesthetic.
The Open Collar is, as the name suggests, the most casual style in the range, and perhaps suited to evening and weekend ventures but also can be easily worn with our tailoring. Sometimes known as a Cuban or Camp–collar shirt, the relaxed collar, box fit and double chest pockets give this shirt a utilitarian feel without making you look like a sergeant major. Available in a narrow needlecord alongside a heavy cotton twill, the shirt has mother of pearl buttons and a straight hem with side splits. Who says an Open Collar shirt is just for trips to the Côte d'Azur.
A good shirt is often hard to find, but we believe our Autumn / Winter range has something for your specific taste and temperament. Whether it's working online, travelling or socialising in the real world, there's a shirt to fit everyone.