In praise of The Beatles' 1969 style
Few musicians changed the menswear game more than The Beatles. Ever since the Liverpudlian band pioneered the subcultural scene in the sixties, the four frontrunners – Paul McCartney, John Lennon, George Harrison and Ringo Starr – simultaneously pioneered new approaches to style. The most obvious collective example was their skinny, monochromatic mod uniforms. Brilliant (and eternally cool) though they were, it was in fact the latter active years of The Beatles which issues greater inspiration today, because this was the time when each of their individual identities started to take centre stage.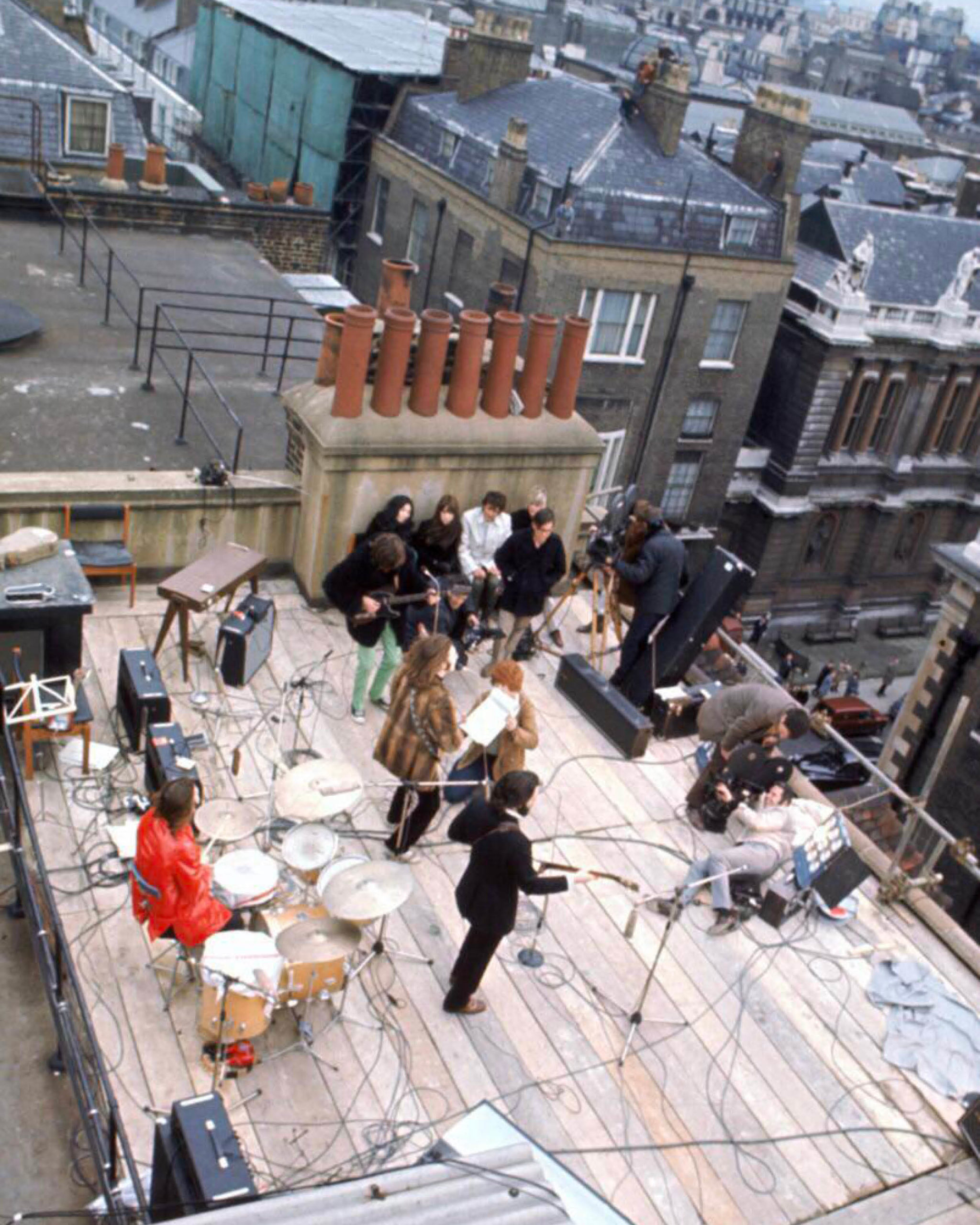 We're specifically talking about 1969, the year featured in Peter Jackson's recent documentary series on the band: Get Back. Clocking in at almost eight hours, the series pulls together an abundance of unseen rehearsal footage as the group prepare for their final live concert. A concert which takes place on the rooftop of Savile Row, FYI. That's a strong sartorial setting, making it only natural that our fascination with the band's sound is balanced with a fascination for their chosen fashion. So herewith, our favourite ensembles from the Get Back writing session (and how to recreate them with a little help from us). Here comes the style…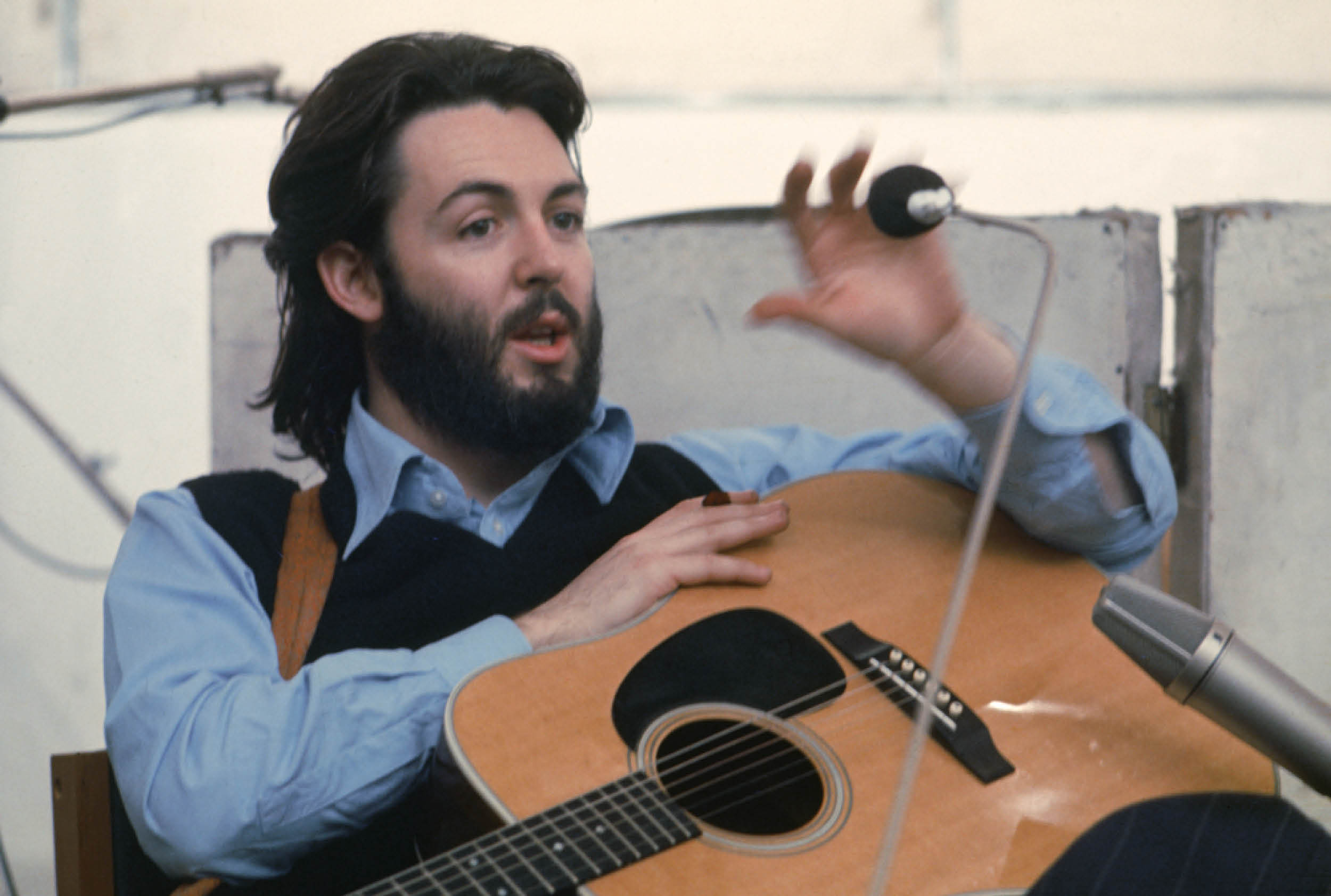 First up, the man who frequently drives the development of ideas in Get Back: Sir Paul McCartney. Regularly showing up to rehearsals in go-to wardrobe staples – from herringbone overcoats to black roll necks – McCartney's 1969 style feels the most faithful to the classic menswear wardrobe, making it the easiest to reference today. Where to start? With a perfect upper half balance via a blue button down shirt and v-neck pullover. Just make sure to leave the top button undone for McCartney-like nonchalance.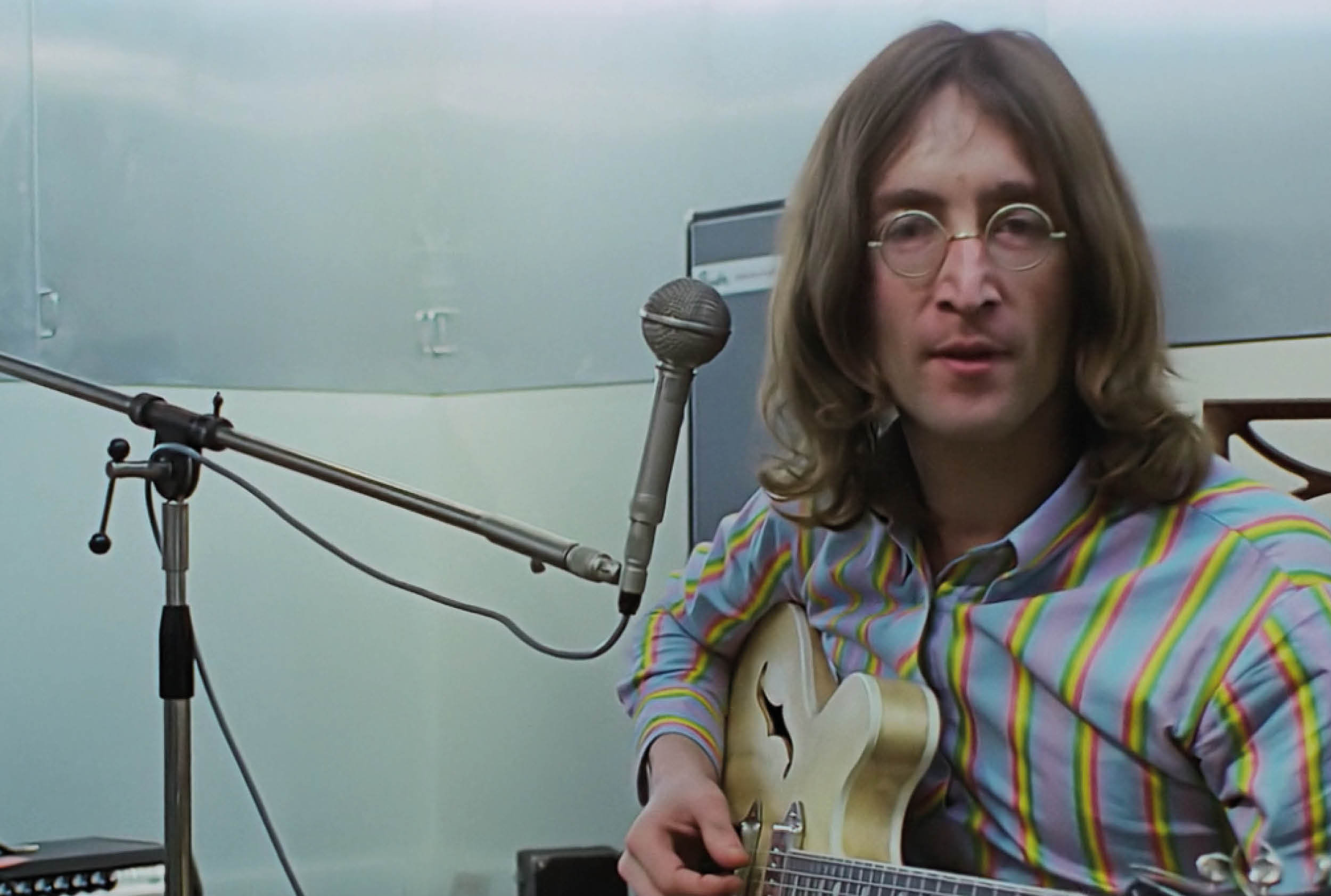 John Lennon may first and foremost be known for his unparalleled musical talent, but Get Back also proves that he was the unparalleled joker of the Fab Four too. Lightheartedly amusing throughout, his colourful flair was also communicated through his wardrobe thanks to this popping striped oxford shirt. The perfect way of communicating the positivity and pizazz of the sounds at hand, Lennon's expressive sartorial stance is one you can embrace quite easily. That is, if you book a consultation with our tailored shirting service.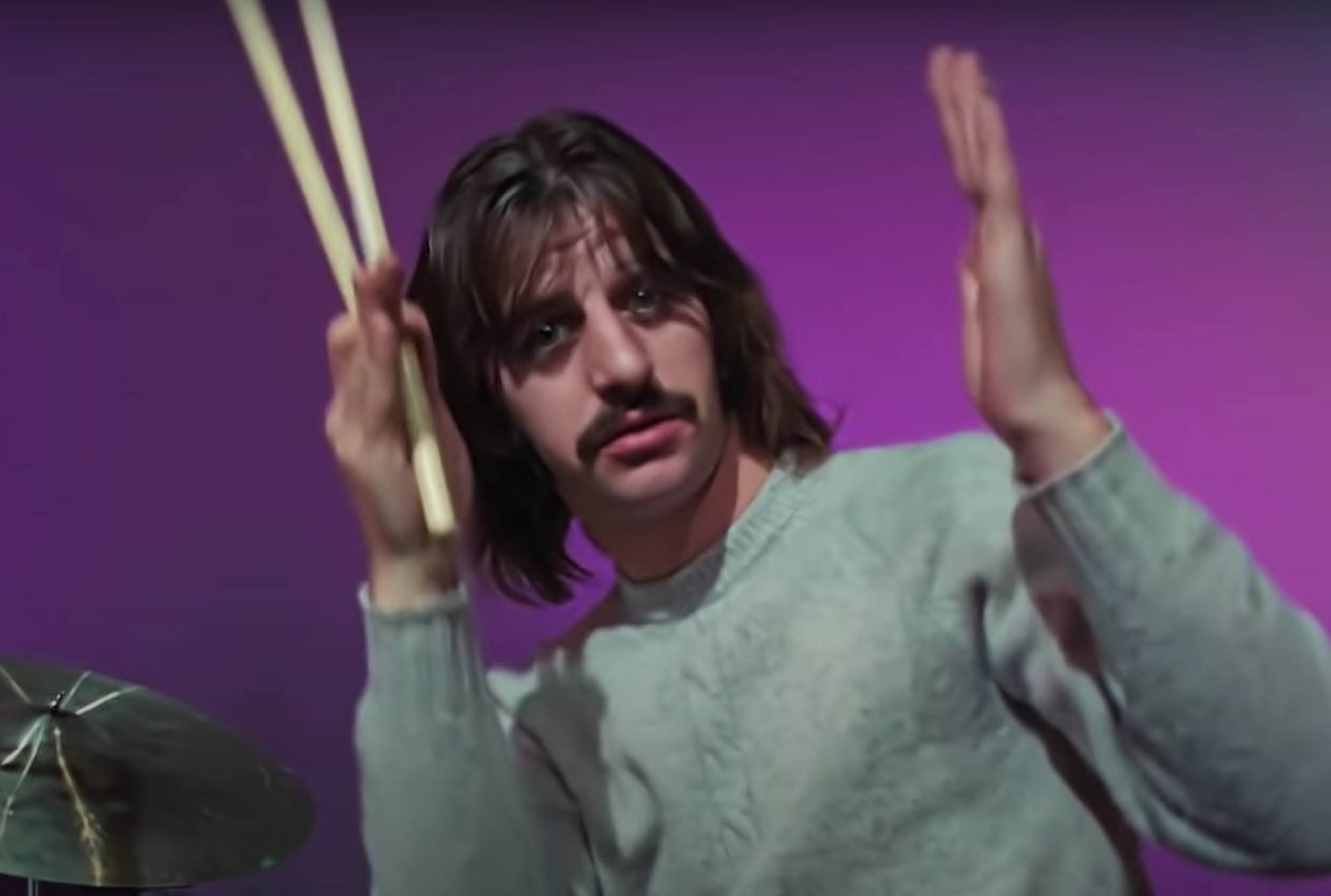 If you're inclined to embrace a more simple style move, Ringo Starr's knitwear selection is bound to satisfy. Sure, he exhibits some serious statement looks in Get Back (shoutout to that floral pink shirt) but the beat behind The Beatles also liked to keep things grounded in rehearsals. Specifically, through a cable knit jumper. Much like our lambswool crew neck styles, the knitted upper layer is warm, comfortable and looks timelessly good: especially if surrounded by equally simple pieces like indigo jeans or wool trousers.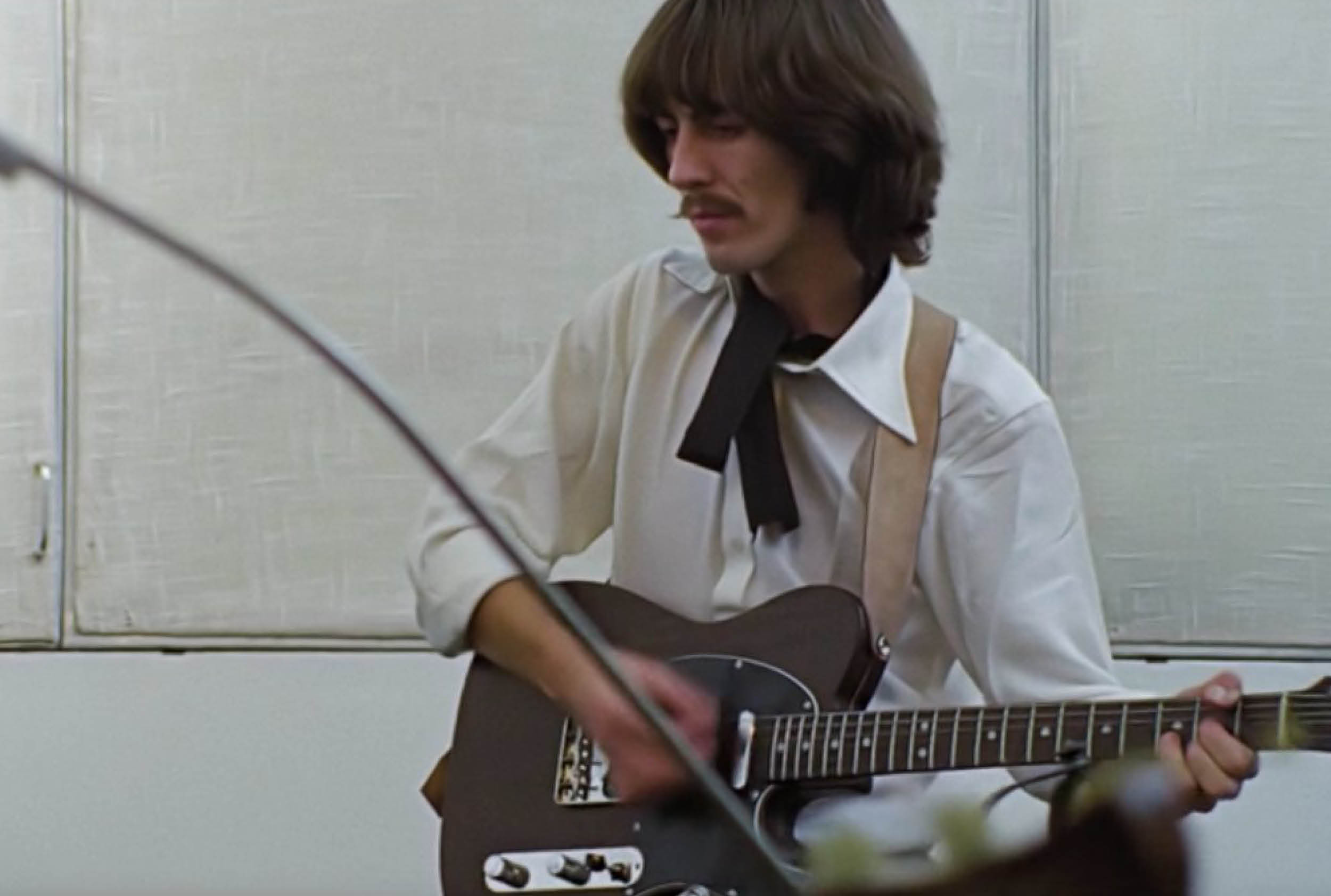 Finally, the ever so humble George Harrison. Arguably the most underrated Beatles member in terms of style, Harrison's sartorial selections in Get Back are the sharpest and most rule-bending on set. Just look at this move for proof: a crisp white cotton shirt (collar size second to none) complemented with, would you believe, an unfixed black bow tie. Never seen such a style move? Neither have we, and that's what makes it so uniquely brilliant. Invest in one of our own shirts to initiate the look.