Seersucker has served freewheeling gentlemen for centuries, from the English bourgeoisie to American popular culture icons. Commonly woven in blue and white stripes, the wrinkled or waffled texture allows for greater space between fabric and skin to facilitate airflow, hence why many opt for this cloth on warmer days and nights. The name seersucker supposedly originates from the Arabic for milk and sugar –shîr and shakka, referring to the smooth and rough texture created by weaving the cotton at various speeds.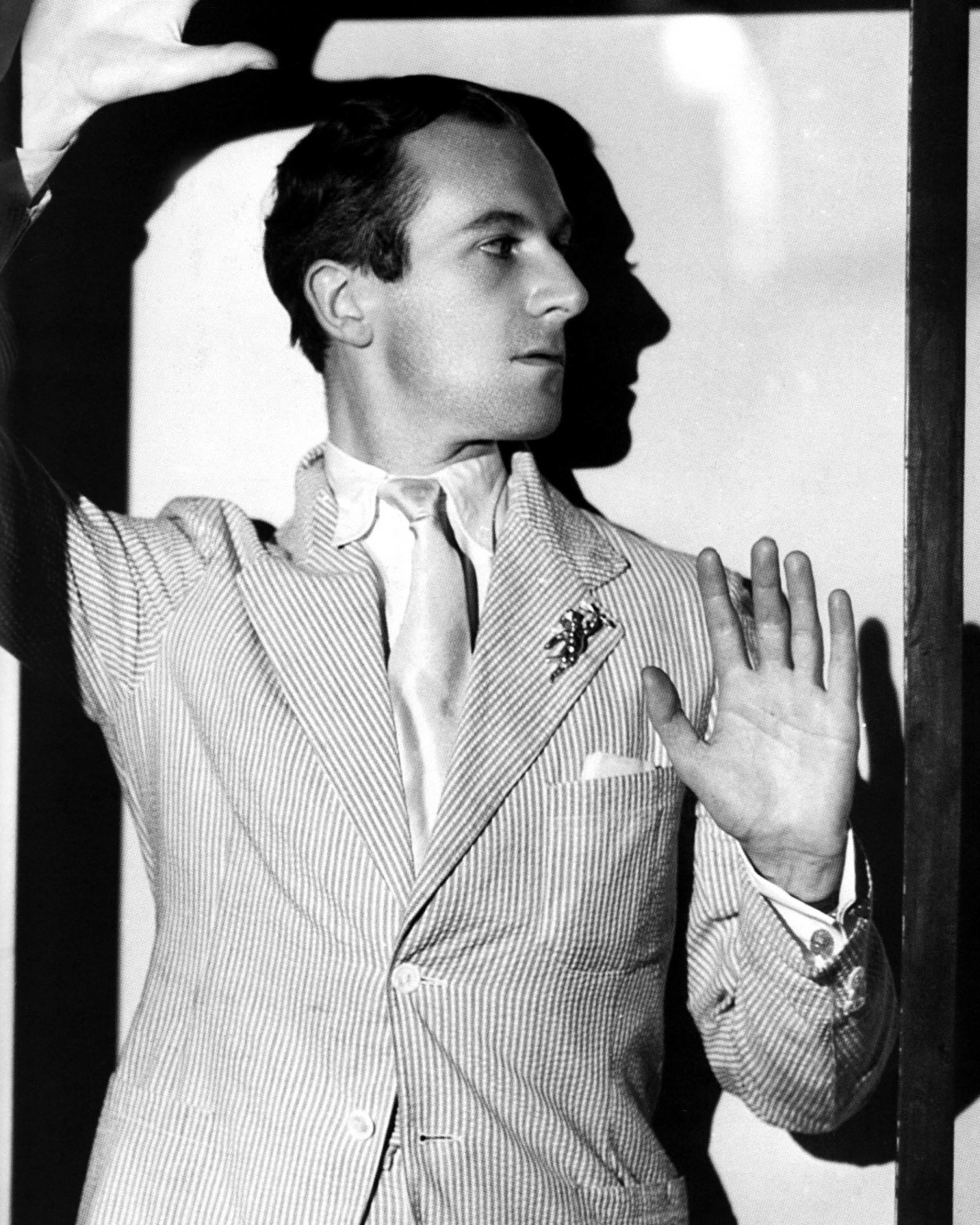 Having been adopted by British colonialists in India as an ideal cloth in warmer climes, seersucker suits found their way to America's southern states. The striped material subsequently became the cloth of choice for workwear garments in trades where keeping cool was essential, and in the early 1900s, modern seersucker suits appeared in New Orleans. The timeless appeal of this tactile and utilitarian textile saw it continue to be worn by people from all walks of life, from railway workers and Ivy Leaguers to cult musicians and Hollywood heroes.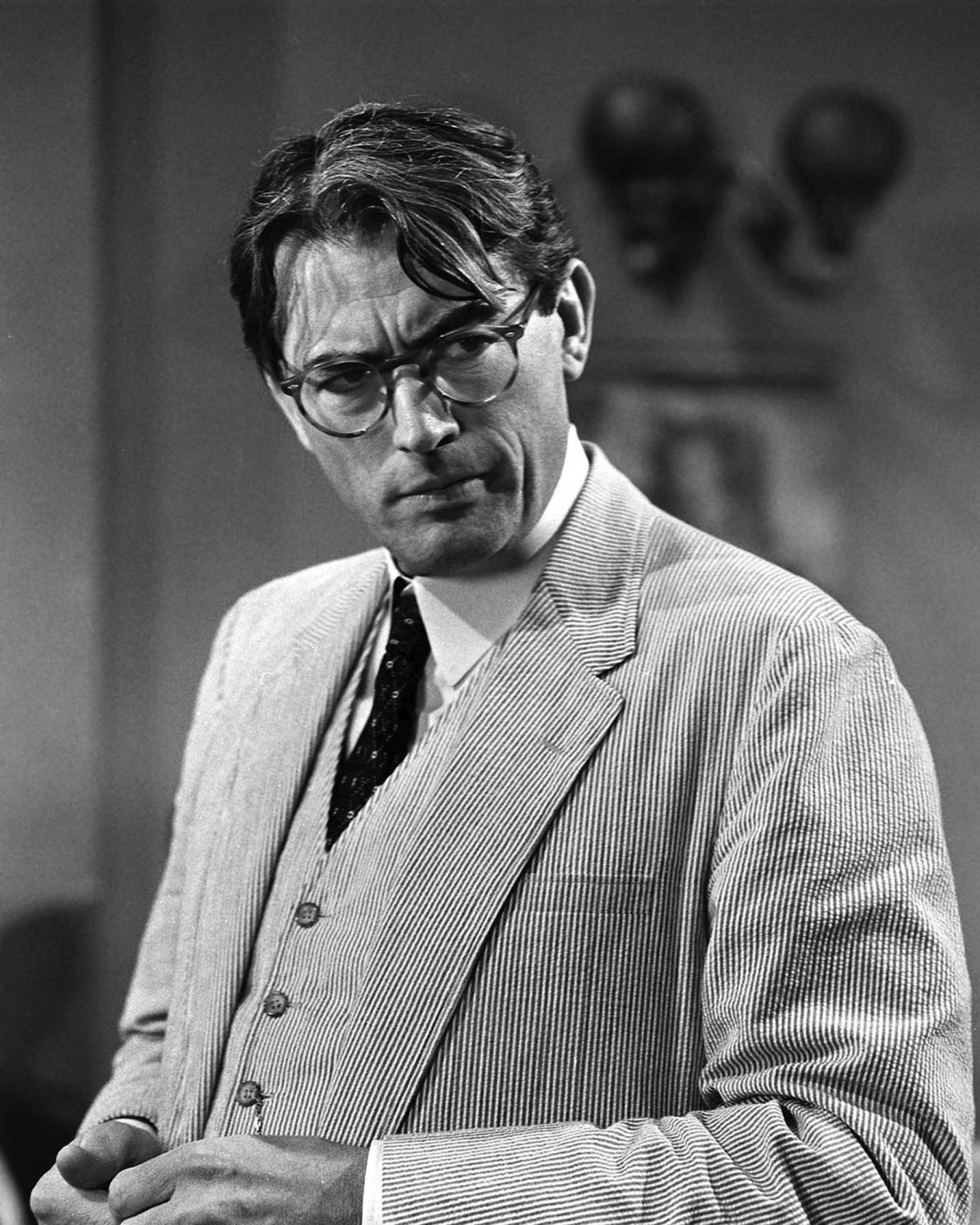 Here at Timothy Everest, we love seersucker, a lot, and it's been a stalwart of our collections since the days in the 'Old House' (Elder St. Spitalfields, to be precise). And, whether you're picking up a fresh batch of Eccles cakes from St. John Bread and Wine or finding yourself locked in at the Golden Heart, this adaptable, easy-to-wear and stylish cloth makes for the perfect modern-day suit.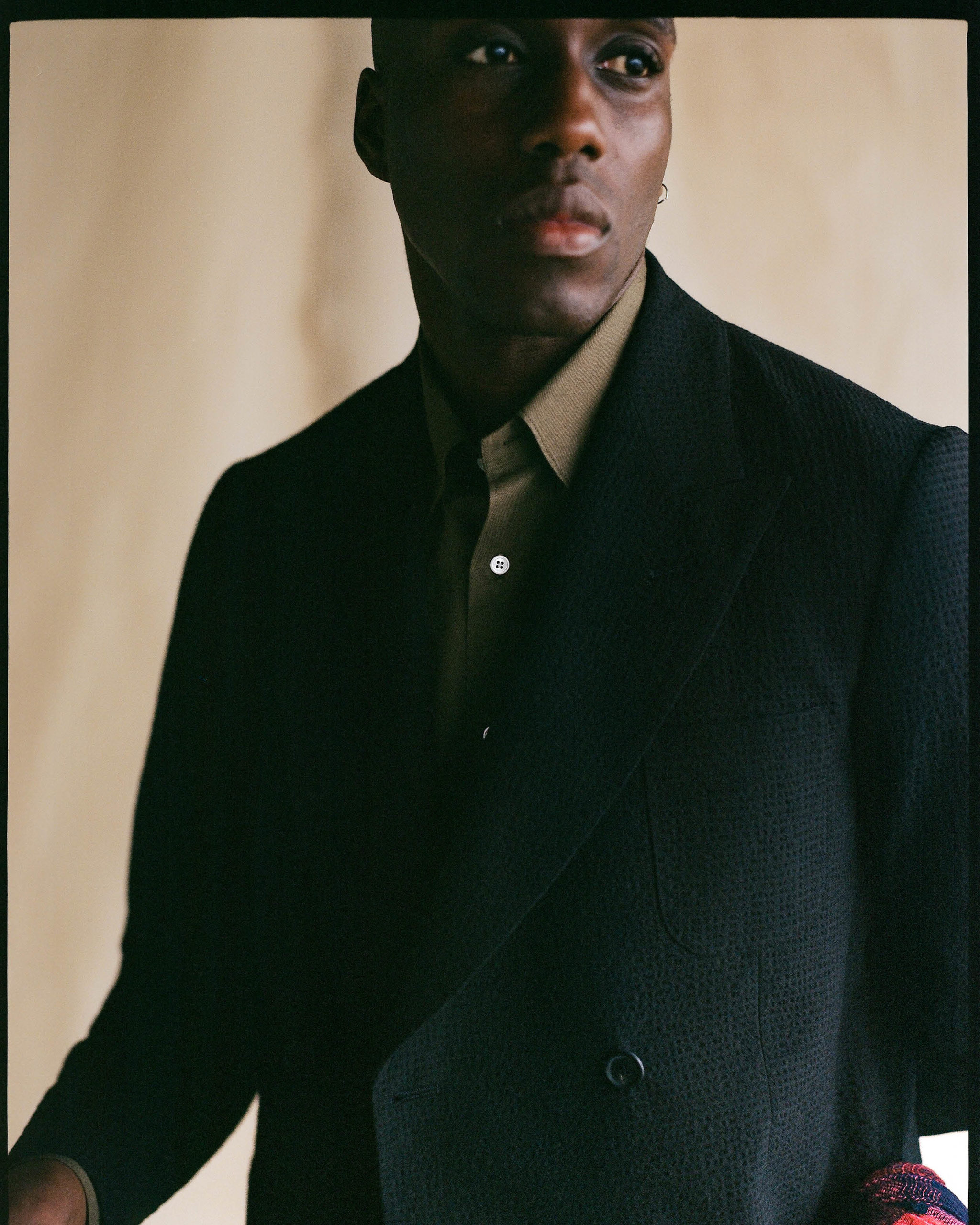 Our latest take on this sensational material is a unique lightweight wool-cotton blend, from Italy, of course. The wool element brings a luxurious handle and durability, while the cotton balances it out for lightness and breathability. This season, we've departed from the typical white stripes that seersucker is known for and opted for a striking all-black composition, cut and crafted with timeless appeal.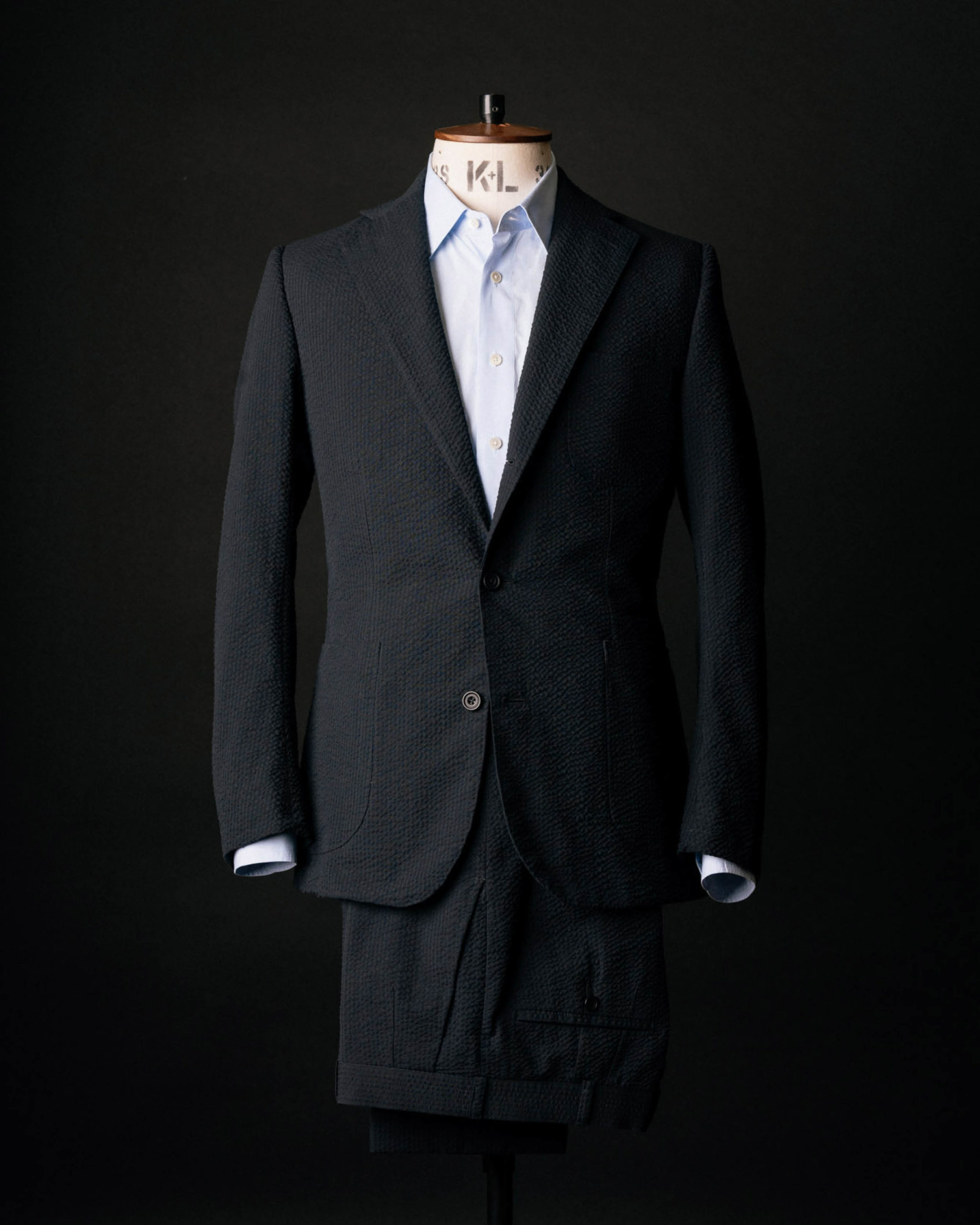 Taking inspiration from a bespoke commission for a summer wedding last year, this wool-cotton blend is a more contemporary approach to seersucker suiting with less obvious workwear heritage, juxtaposing from the classic pinstripe. This lightweight, dark cloth is not only intriguing with its puckered texture and modern aesthetic, but it is also simply delightful to feel and wear. The design team has created two iterations in this ingenious cloth and they are available to purchase as a suit or as versatile separates. It can be effortlessly worn as a complete look for an evening at the opera or paired with denim for a long summer stroll.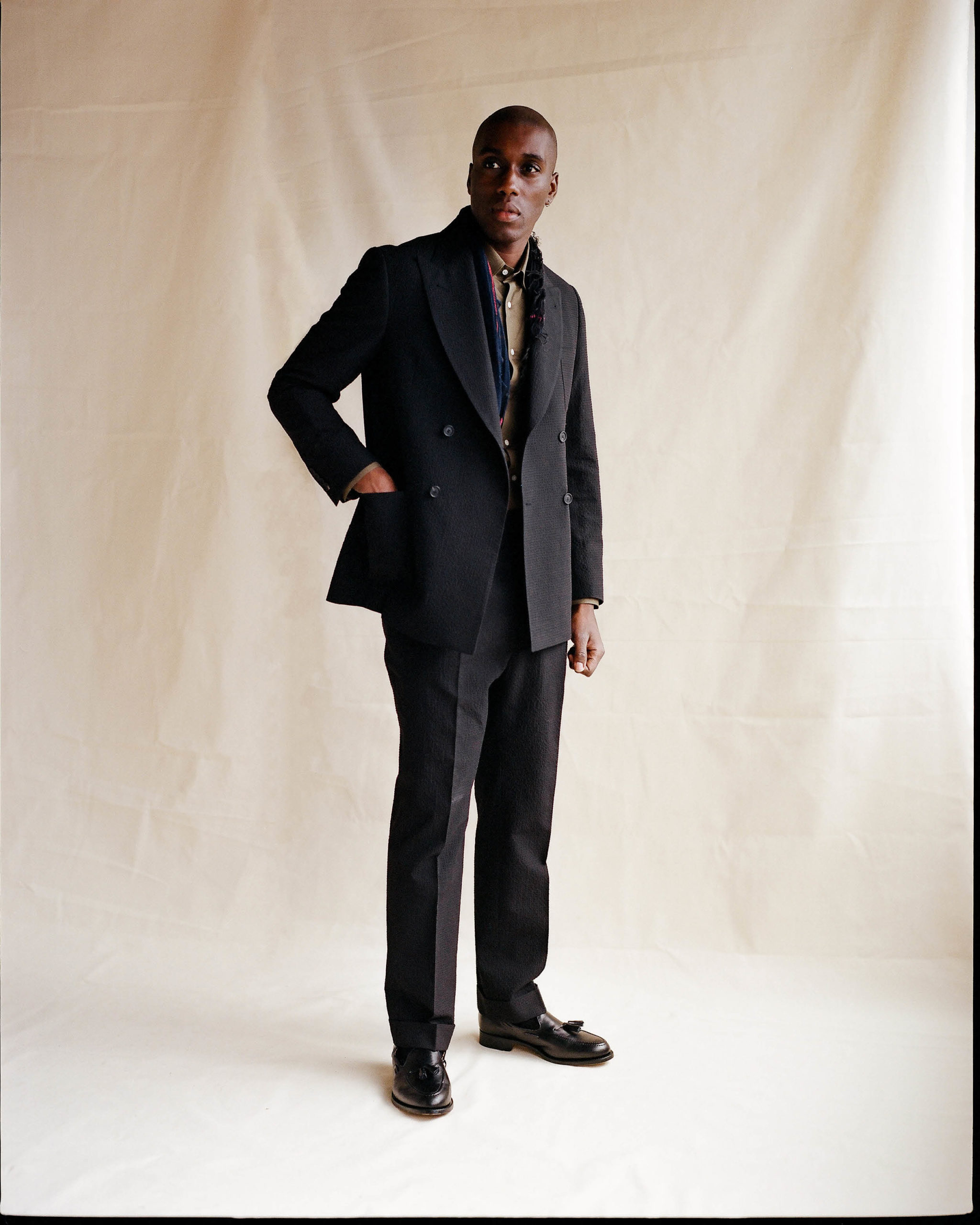 The Double Breasted Blazer is understated elegance, half-lined for extra breathability, a soft construction, patch pockets and horn buttons; it's easy to pair with any look and of course, happily worn with the matching flat fronted or double-pleated trousers.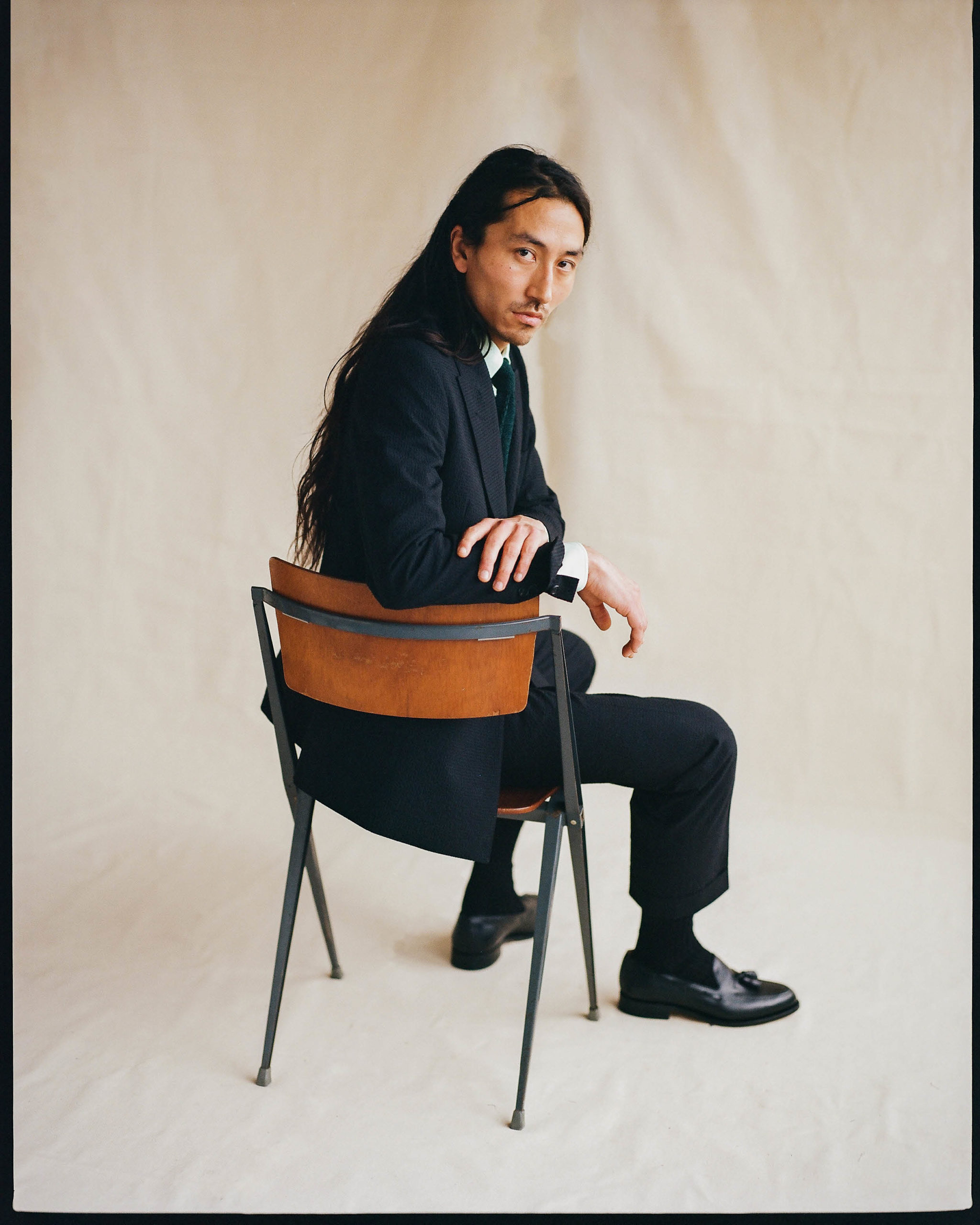 Alternatively, our single-breasted Windsor Jacket, cut from the same cloth and with the same concept of versatility in mind, is a three-button jacket with angled pockets and a single vent. Casually destined for any number of summer locations, it's a lifetime piece for your wardrobe and most importantly, a joy to wear.