Something Notably Different
While traditionally viewed as a heavyweight winter-appropriate cloth redolent of country walks and muddy fields, we have given the humble 'corduroy' a temperate weather makeover. For our SS21 "Hidden Treasures" ready-to-wear collection.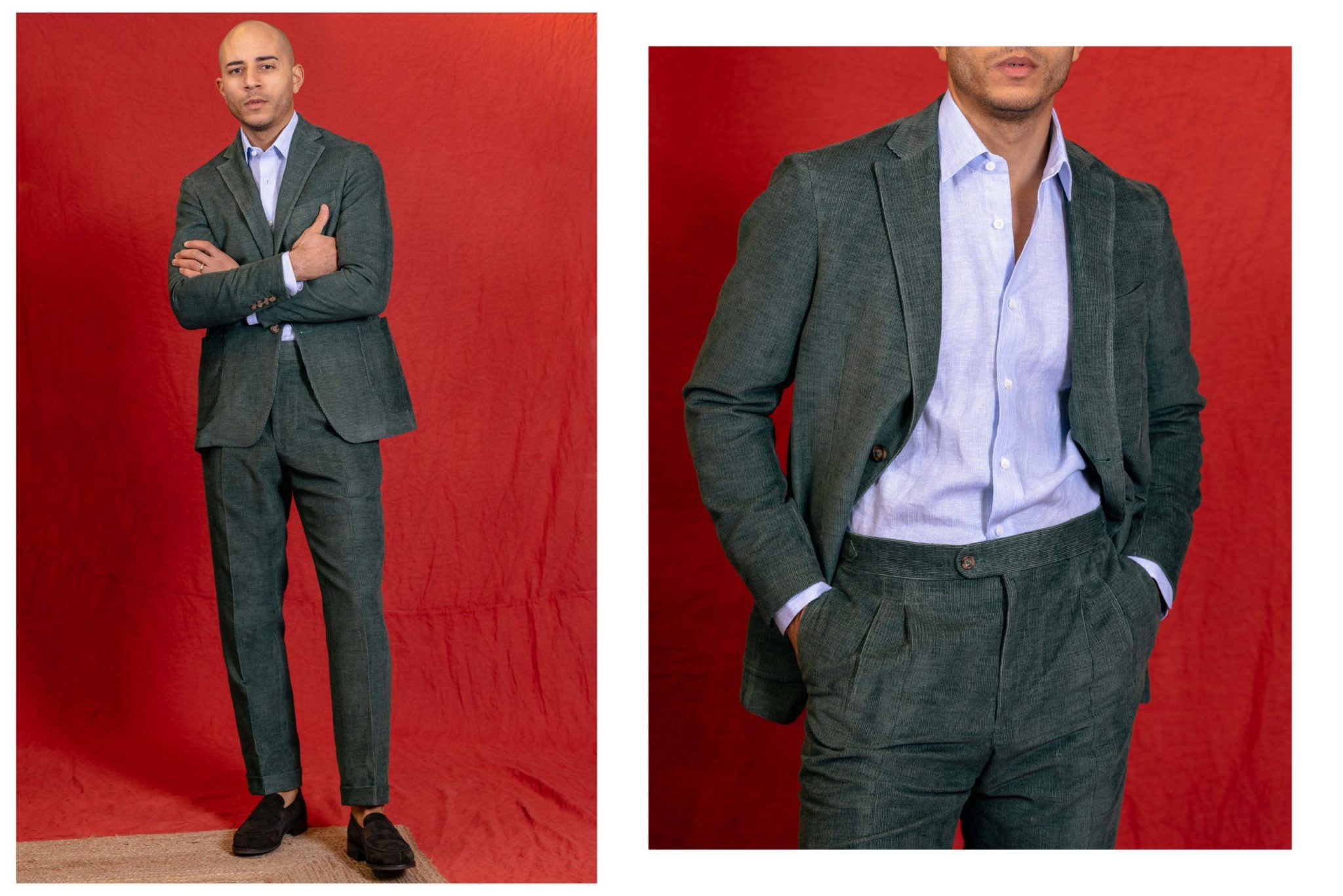 By employing a cotton / linen mix to the fabric, the dense heavy character of the material loses its bulk, gaining a breathable lightness and fascinating sheen in the process. The traditional "wales" or ridged horizontal lines of the cloth, are woven from pure linen, giving a marked difference to the cotton base. This means that during the washing, dyeing and brushing stage of production, the two textiles react differently, exhibiting a pronounced contrast in both look and touch. A more vibrant, lively appearance is achieved, combined with a sophisticated, unusual handle enhanced by the trademark 'slub' of the Italian linen.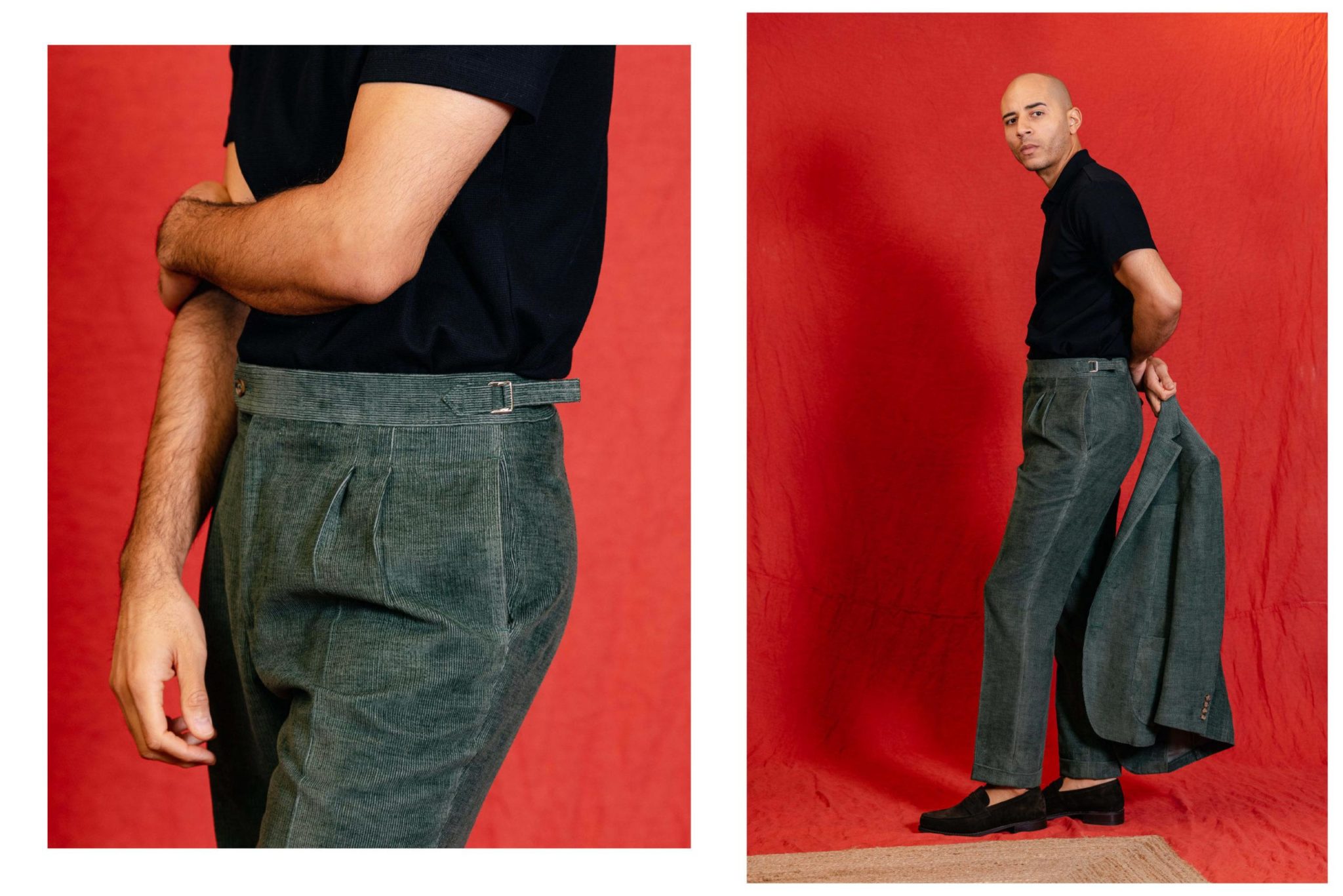 This thoroughly modern cloth is the perfect choice for our signature Hoxton Blazer; a patch pocketed, half lined sports coat, tailormade for being worn as a separate or with matching Pleated Trousers, with reverse pleats, side adjusters and a timeless, contemporary tapered fit.