The Suit at Timothy Everest
Styles change and fashions fluctuate, but some things remain true. We take a look at the ongoing appeal of men's suiting and take heart from its resilience.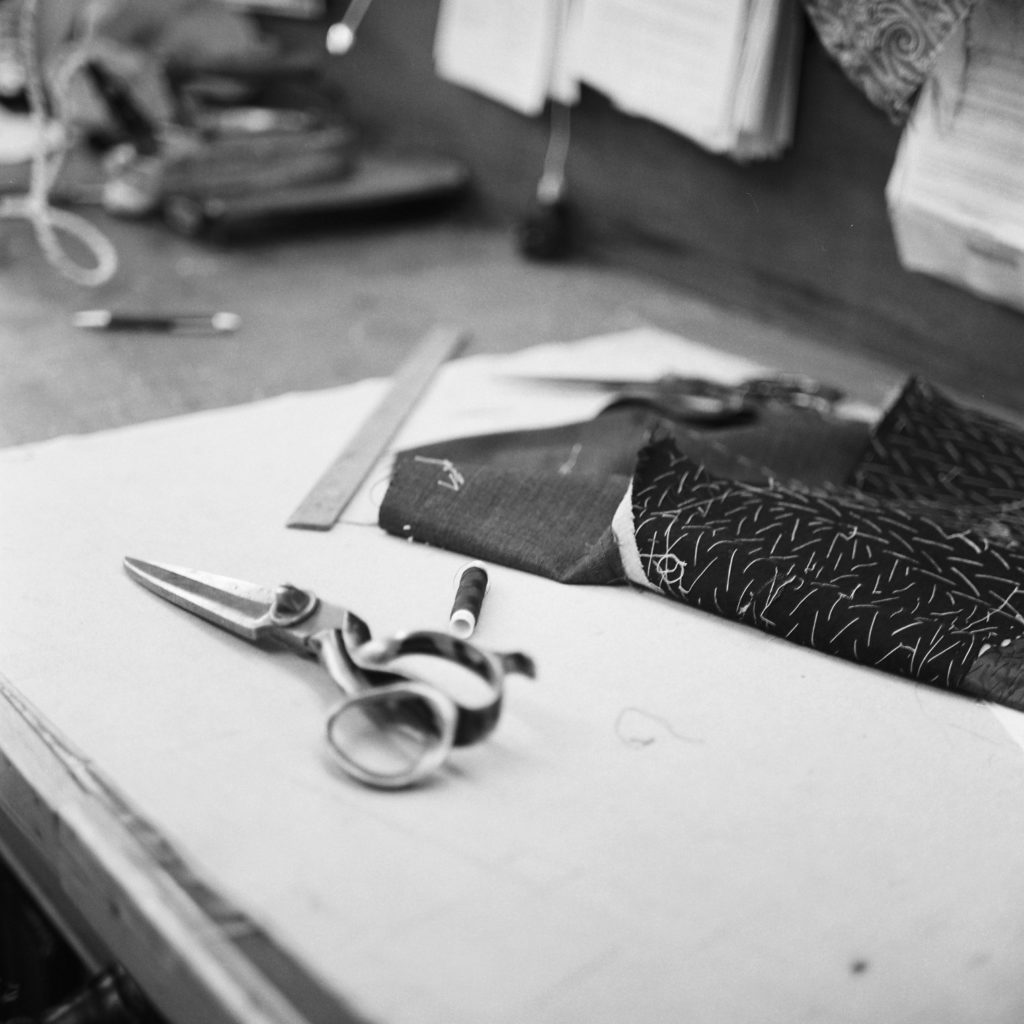 Photography by Jim Marsden
The past year has taken its toll on everyone. There have been so many serious ramifications to the worldwide health crisis. Lifestyles have radically altered, companies have gone belly up and much is still in flux. As a small business, we have had to reevaluate what we do and how we do it, trying our best to cater to our clients' needs and priorities in an ever changing landscape.
One of the most heartening glimmers of sunshine has been the ongoing customer interest in our suiting. As a bespoke tailor for over three decades, and a ready-to-wear retailer for more than half that time, the gentleman's suit is the bedrock of our business; the arena we excel in. The existential crisis across the whole sartorial industry is understandable; will people ever want to wear suits again?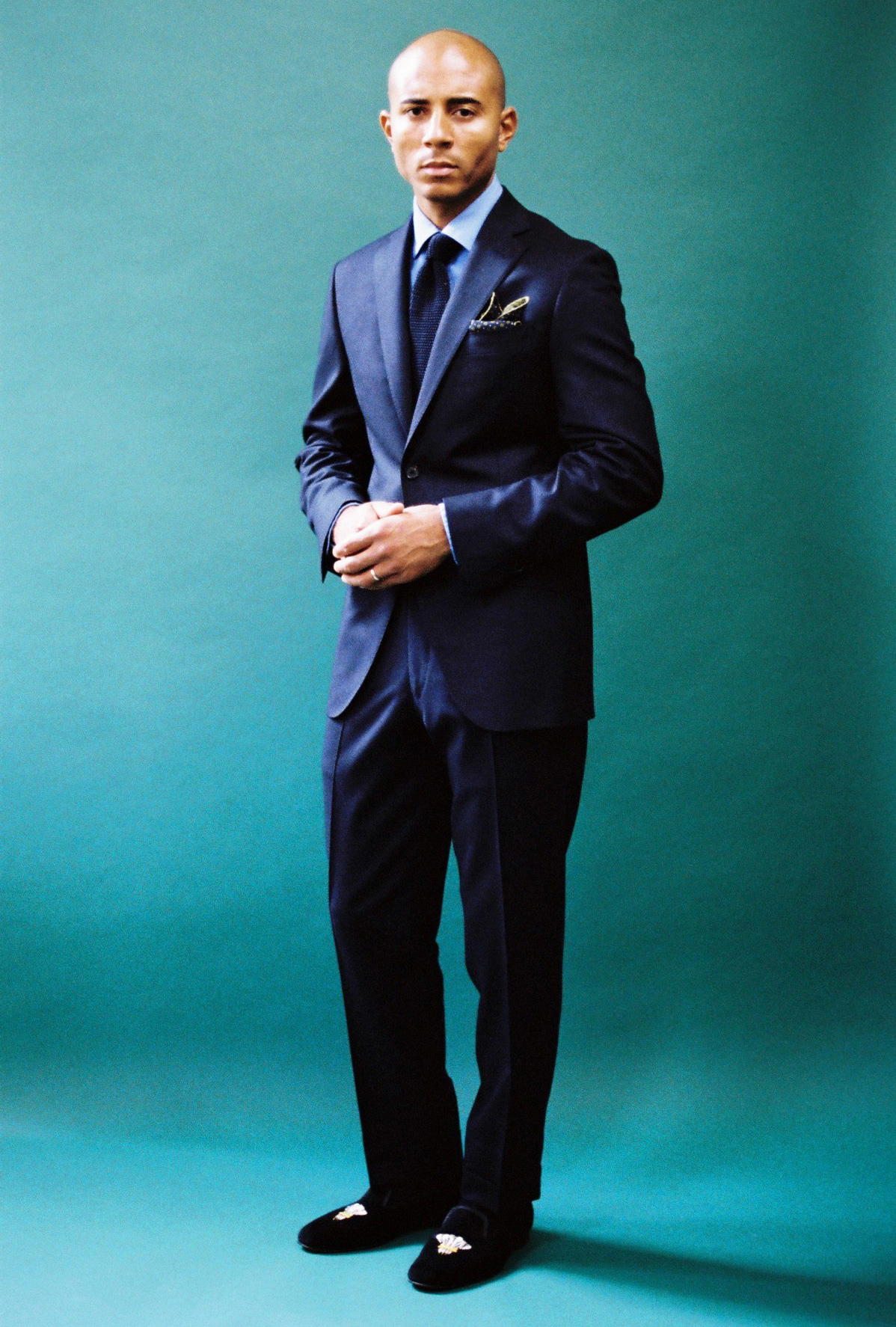 Photography by Jim Marsden
The modern lounge suit as we know is almost 150 years old. A hybrid of sorts of both elegant formal wear and more relaxed daywear, its basic DNA has remained relatively unchanged for one very good reason: it WORKS. The two piece suit is the great equaliser. Whether a man is short or tall, stout or slim, the right formula of fit, style and pattern will even out the lumps and bumps and make the most of his own unique proportions. Our approach to this problem and solution has always been 'top down"; taking the expertise and know how we have learnt in our bespoke experience and applying that knowledge across our entire range of made-to-measure and ready-to-wear suiting.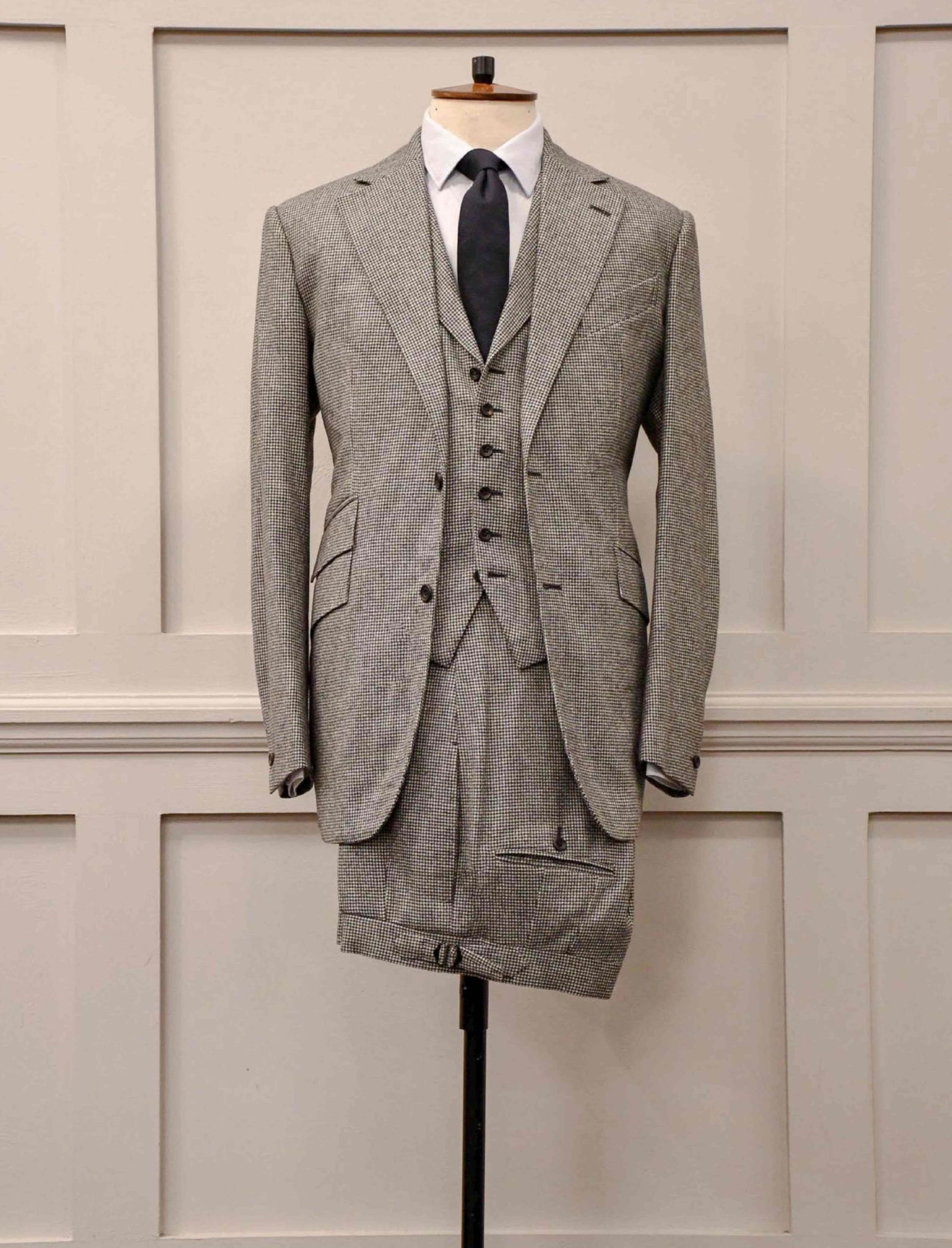 Sure, the ongoing decades have seen fads for lapel size, ankle width and many other impulses; one just has to look at the suits we have provided for the cast of Netflix show The Crown to see the inflections and modifications that have bounced in and out of vogue from the 1930s to the 1980s. Over these past 15 decades, the suit has seen off two world wars alongside countless disasters and health scares. 2020 will not see its demise.
We will still want to look our best. There will be events to attend, milestones to celebrate, dressing up to be done. Client and writer Aleks Cvetkovic has continued to commission tailors during this lockdown period; a decision that makes absolute logical sense for him. "Now is an exciting time to be thinking about tailoring in general and suits in particular,' he explains. "A positive side effect of the past 10 or so months has been to release the suit from its tired and dreary identity as a corporate uniform, opening it up for reinterpretation. I love working with tailors on what I call 'day-to-day' suits; pieces in relaxed fabrics with interesting details that can be worn in any context, from a potter about the locale to drinks with friends. The suit doesn't have to be 'formal', it can be whatever you want it to be."