The Washed Programme Suit
The spring and summer season offers so much for the well-dressed citizen: travel opportunities, longer days and vitamin-D-soaked highs are the backdrops to moments of elegant freedom. And what could declare more clearly your right to roam and escape to the heights of summer than a linen suit?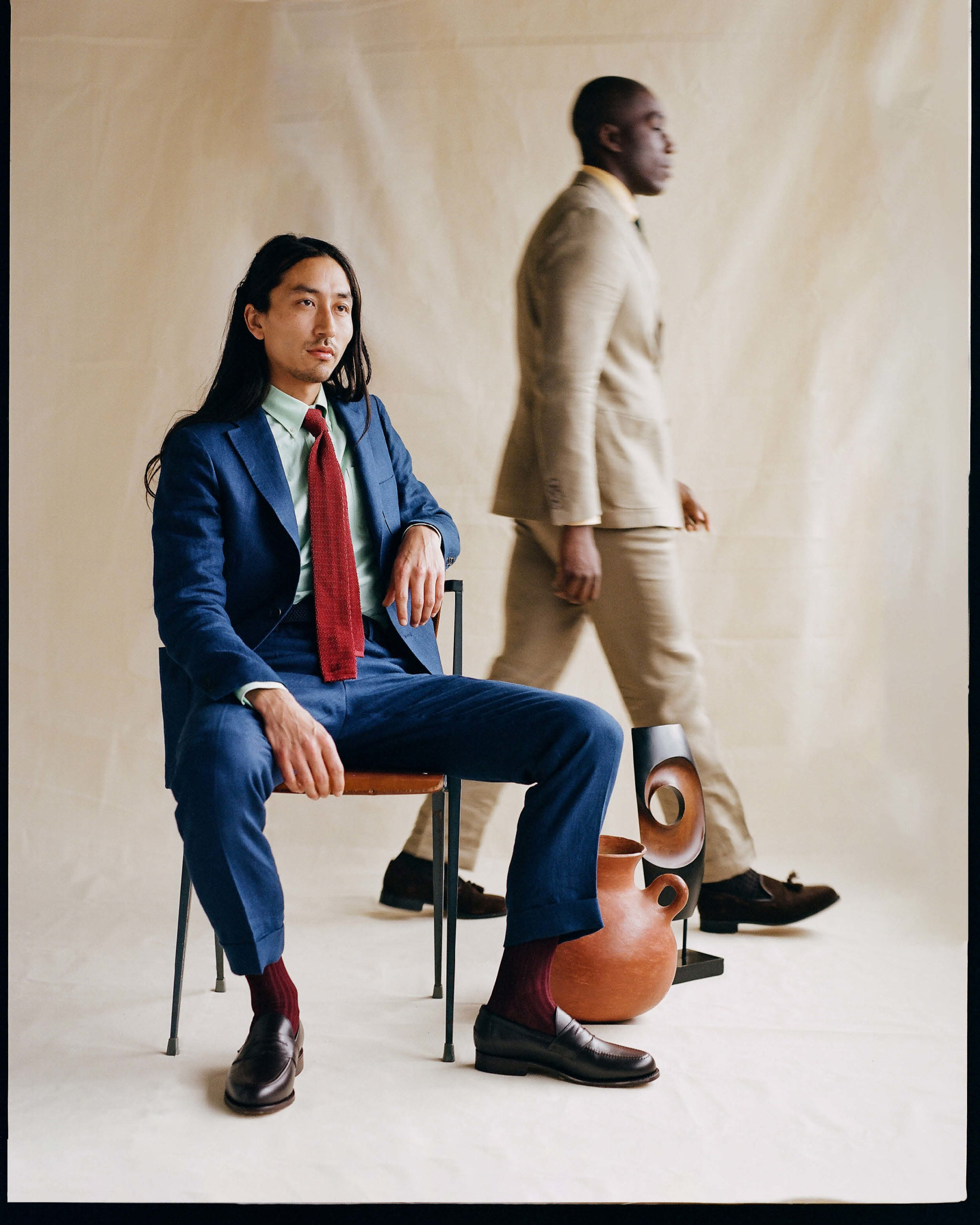 Timothy Everest was established in 1989 in Spitalfields, east London, to offer a renewed approach to classic tailoring. Fusing the meticulous craft of bespoke cutting and detail with a modern outlook, the essence of the brand has no greater expression than our Washed Programme suiting.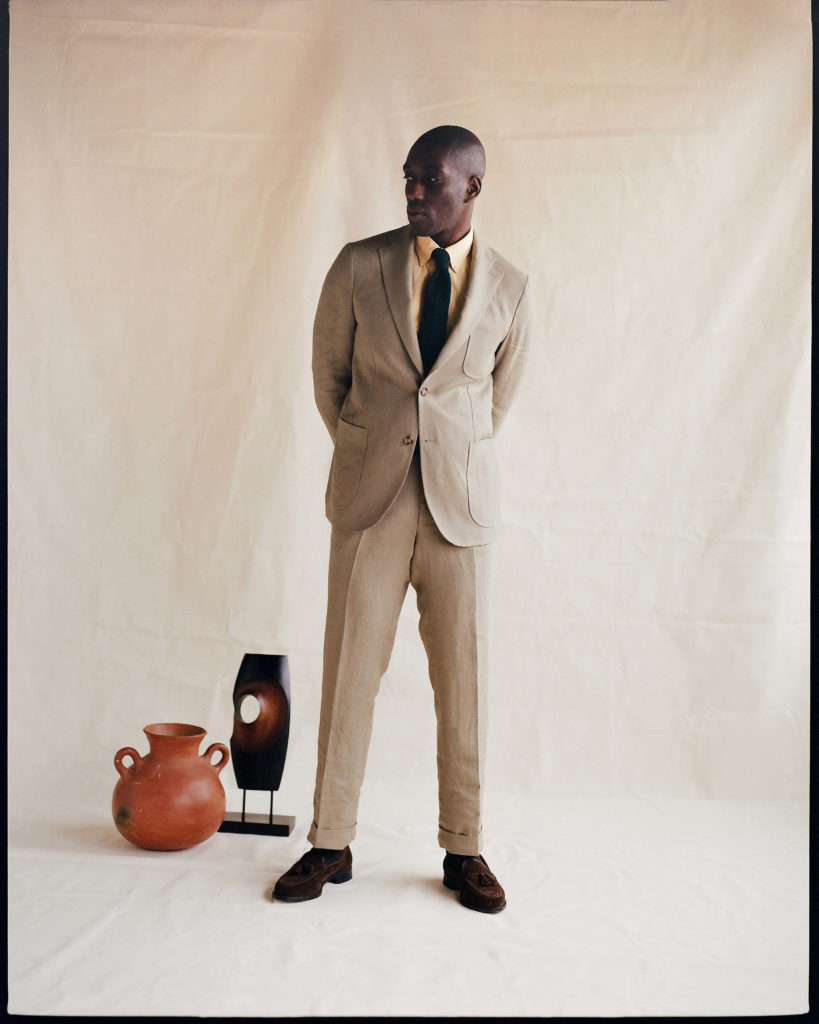 First developed circa 2012 in our bespoke cutting room, this suit offers a seasonally versatile, functional and trademark everyday design. Bespoke-quality cutting and cloth, ready-to-wear with ease.
This season sees the return of our 100% Irish linen iteration, a beautifully soft, light and luscious cloth designed exclusively for our latest collection. Linen is for many the quintessential summertime fabric, and one of the oldest textiles known to man (if it's good enough for Tutankhamen). This flax-formed thread is woven into the breeziest of materials suited to a world of beautiful uses, such as our house staple Washed Programme pattern. The Washed Linen Hoxton Blazer and accompanying trousers combine for a formal yet adaptable style which could be seen as the pinnacle of our east London identity.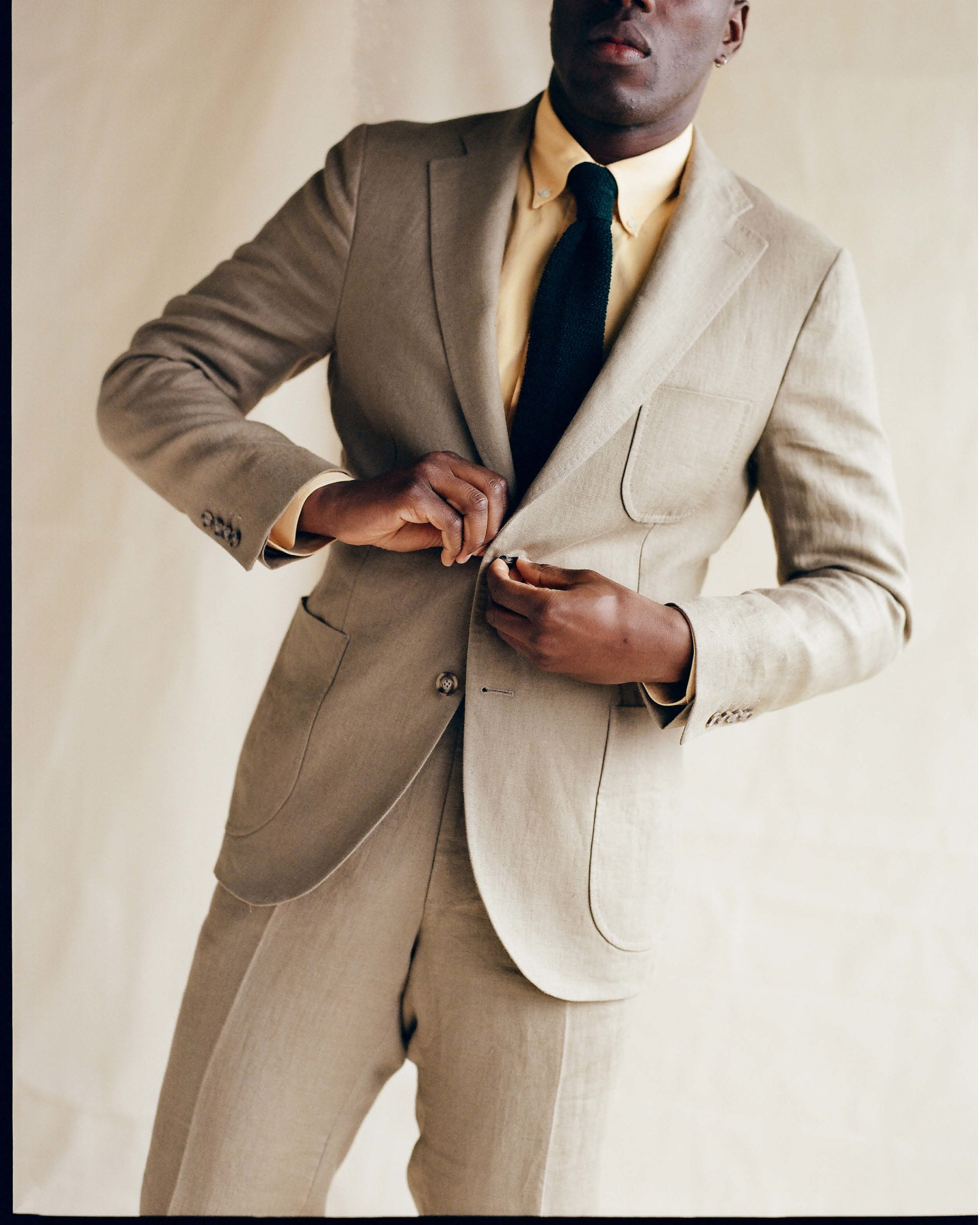 One of Spitalfields' historic legacies is that it was home to Huguenot weavers from France, and it was supposedly a Huguenot named Louis Crommelin who established a pioneering linen factory in Lisburn, a few miles southwest of Belfast, claimed by some to be the father of the Irish linen industry (this claim might have more political/religious weight than we'd care to elaborate on). What is certainly undisputed is that Irish linen is the world's best. Whilst the flax flower (known as the 'wee blue blossom' to some) used to create linen yarn isn't grown on the Emerald Isle's shores so much today, in the 17th century, the marriage of the industrial evolution and space for the cultivation of flax there saw the linen industry boom. Today it's an industry weaving for the more luxurious end of the linen market, namely fine tailoring and couture.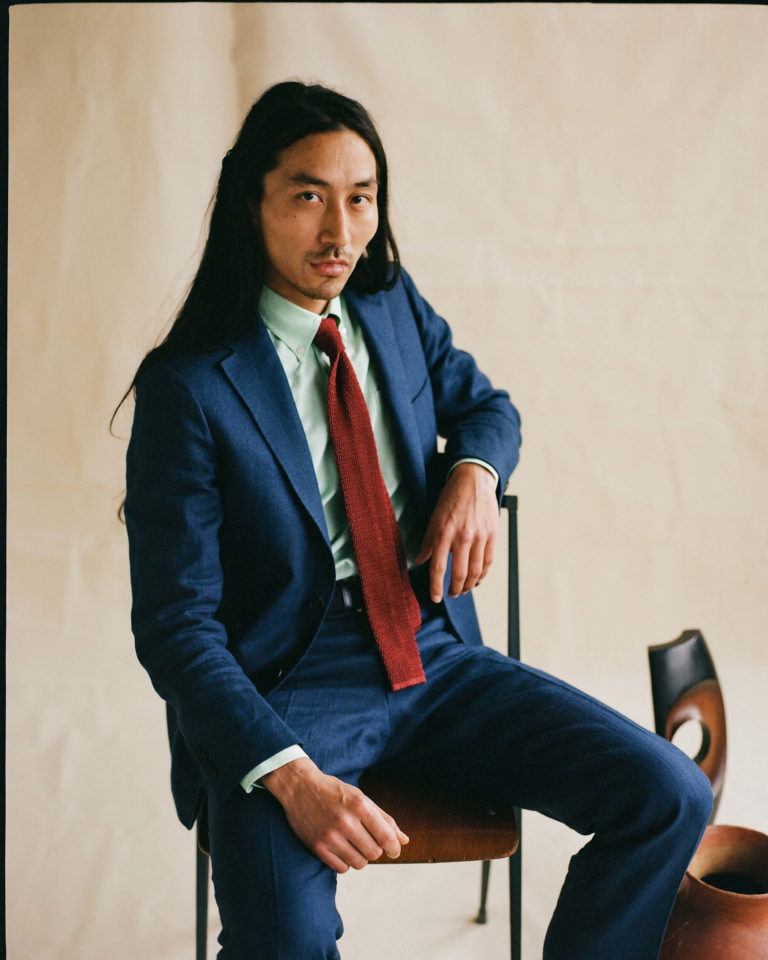 The Timothy Everest Washed Linen suit is cut from a cloth woven by Baird McNutt est. 1912 of County Antrim. Available in Coffee or Indigo, the jacket has a soft unlined construction for comfort and ease and can be worn with the matching trousers, which are available pleated or flat fronted. Woven, washed and treated, and then re-washed to a specific factory setting for the softest of handles and a broken-in feel; this is arguably the most relaxed suit jacket you'll find this side of Cairo.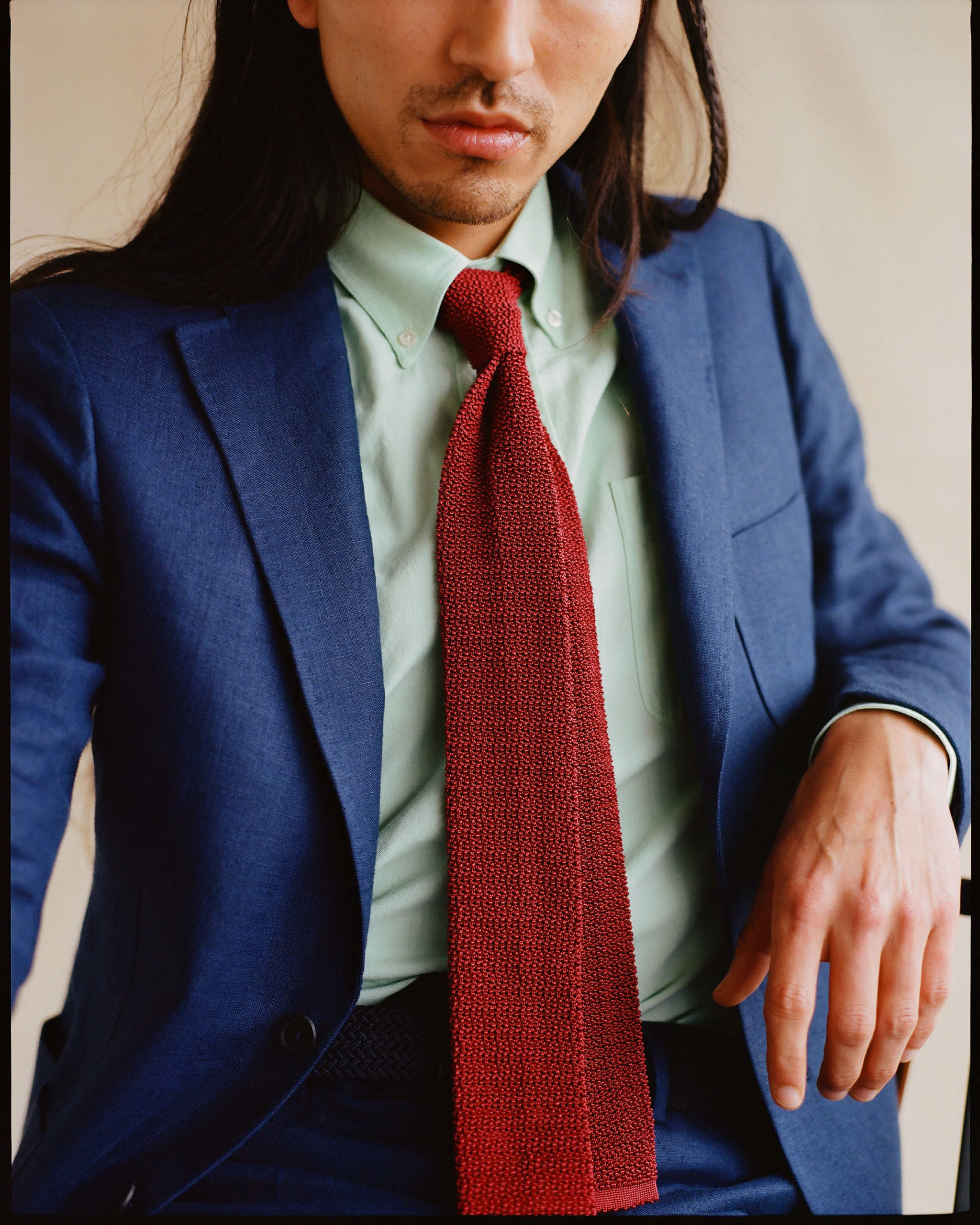 With large patch pockets, an out-breast welt, two internal jet pockets, and horn buttons; the pattern is a house staple – tweaked and perfected for over ten years. The deconstructed, laidback yet elegant appeal is perfect for summer saunters and flights of fancy, and always debonair whether in Canary Wharf or Cartagena.
We believe when it comes to the best sartorial options, everyone should have a Washed Programme suit in their possession for those days when you need to stay as comfortable and cool as the summer breeze.