The making of a successful bespoke suit is a collaboration in the truest sense of the term. The happy marriage of the client's ideas, the cutter's suggestions and the tailor's finesse.
Having been tickled pink with his previous commission, journalist & brand consultant Aleks Cvetkovic came back to us with an idea for a new whistle and we were all ears. Watching the recent season of The Crown, he had been bowled over by the salmon needle cord number we made for Derek Jacobi's Edward Windsor. Might we be interested in running up something similar with his fastidious taste in mind? We were delighted, naturally.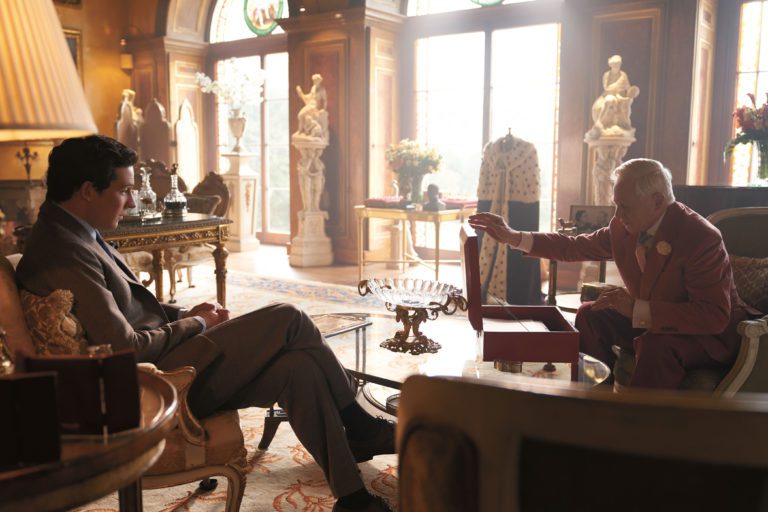 The devil, as ever, was in the details. With such an exuberant idea in mind, we all envisioned a suit that played loose with the playbook while still maintaining a dignified sense of taste and quality along with the bells and whistles. There can be a tendency for customers to pack all their ideas into the bespoke process and go overboard on doodads and party tricks. Fortunately, Mr Cvetkovic is no novice and while requesting several points of difference, he understands implicitly that gimmicks should never overwhelm.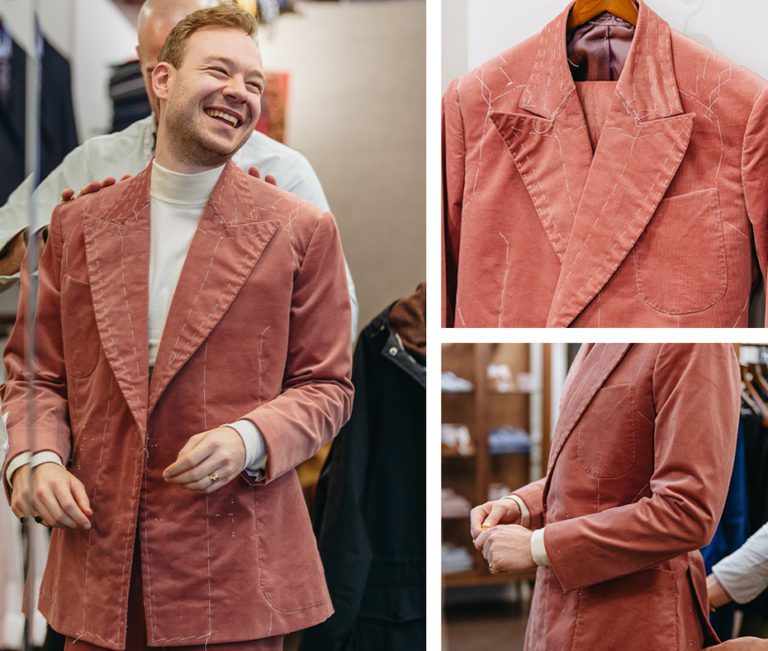 Playing to our strengths, Aleks worked with our in-house preferred style; a coat with a natural shoulder, a roped sleevehead, a high cut into the armhole, a slightly longer skirt with a subtle kick, and a generously broad lapel. Using the same luxurious dusty pink thin wale corduroy from Scabal that we employed for The Crown, Aleks elected for patch pockets to give the finished piece a louche, relaxed aura. For trousers, a military-inspired buttoned frogmouth pocket was decided upon – an uncommon choice typical of Mr. Cvetkovic's sense of sartorial fun.
To see a client's beaming smile during a fitting is all a tailor can ask for. Just some simple alterations here and there and we are good to go.
Aleks's first fitting with head cutter Fred Nieddu at 37 Redchurch Street
Photography by Alex Natt