The enduring appeal of the blue shirt
(as demonstrated by its greatest musical stylists)
From Jim Morrison's California-kissed styling to Serge Gainsbourg's pared down excellence, here's five failsafe ways to wear the most classic menswear piece this summer.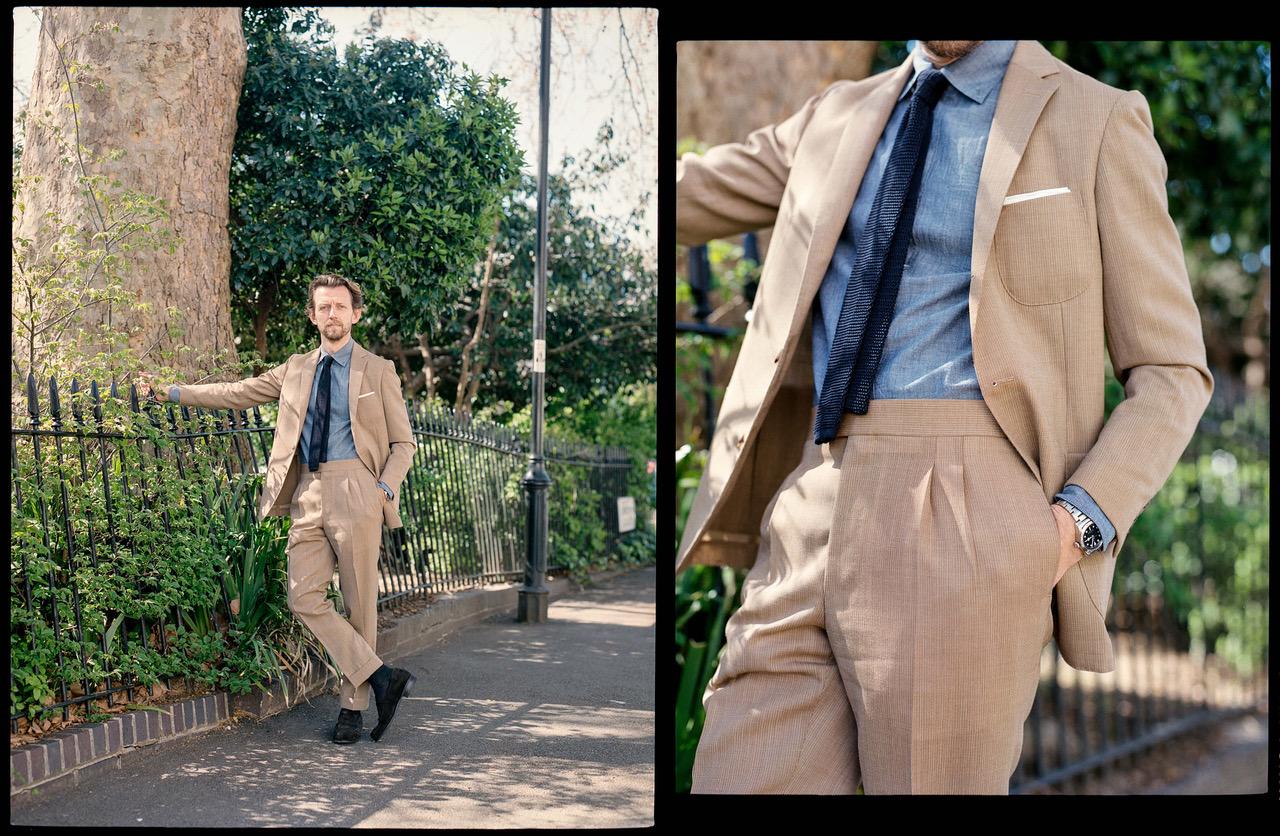 As one of the most simple pieces to sit in a man's wardrobe, the power of a blue shirt is often undermined. But should it be? Absolutely not. Despite its essential nature, the blue shirt is in fact the deciding ingredient in whether a man is stylish or not – so the pieces that are worn around it must be very carefully considered in order to grant access to its classic power.
This statement may sound a little overwhelming, but good news for your clothing conscious minds: said styling should be as simple (and, crucially, well crafted) as possible. Some failsafe people to turn to for influence on this? Easy: musicians. Those who are officially famed for their production of sounds are unofficially famed for their production of enduring menswear lessons, and among the best, a blue shirt has proven itself to sit at the centre of a summer wardrobe.
So before you invest in a quality design (which, FYI, you'll find within our ready-to-wear), be sure to take a style cue from one of these five men. Summer elegance, sorted.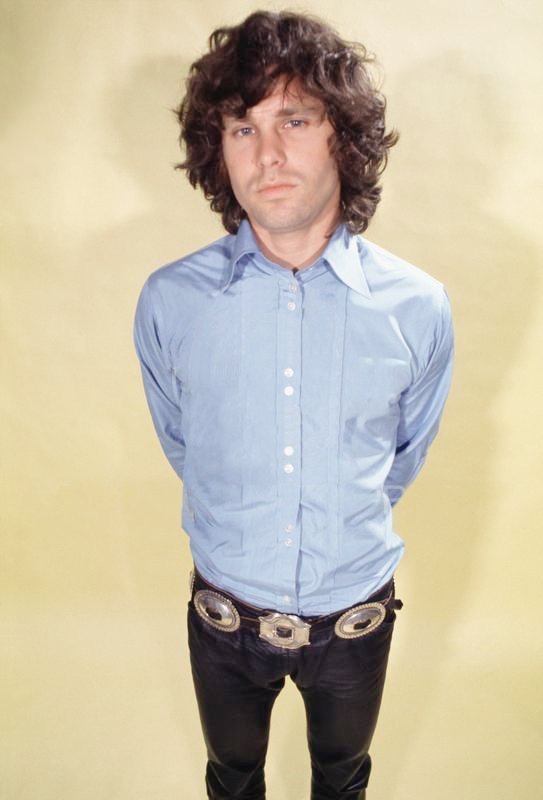 Sure, the blue shirt is an enduring piece of menswear, but that's not to say you can't pair it with some more alternative pieces. Case in point: frontman of The Doors, Jim Morrison – who often diffused the essential design into his rock and roll ensembles. The most famous example is shown above: a spear pointed shirt tucked into some straight cut leather kecks and sealed with a statement Western belt. Classic and contemporary all at once, this is how to spark some conversation through your clothing.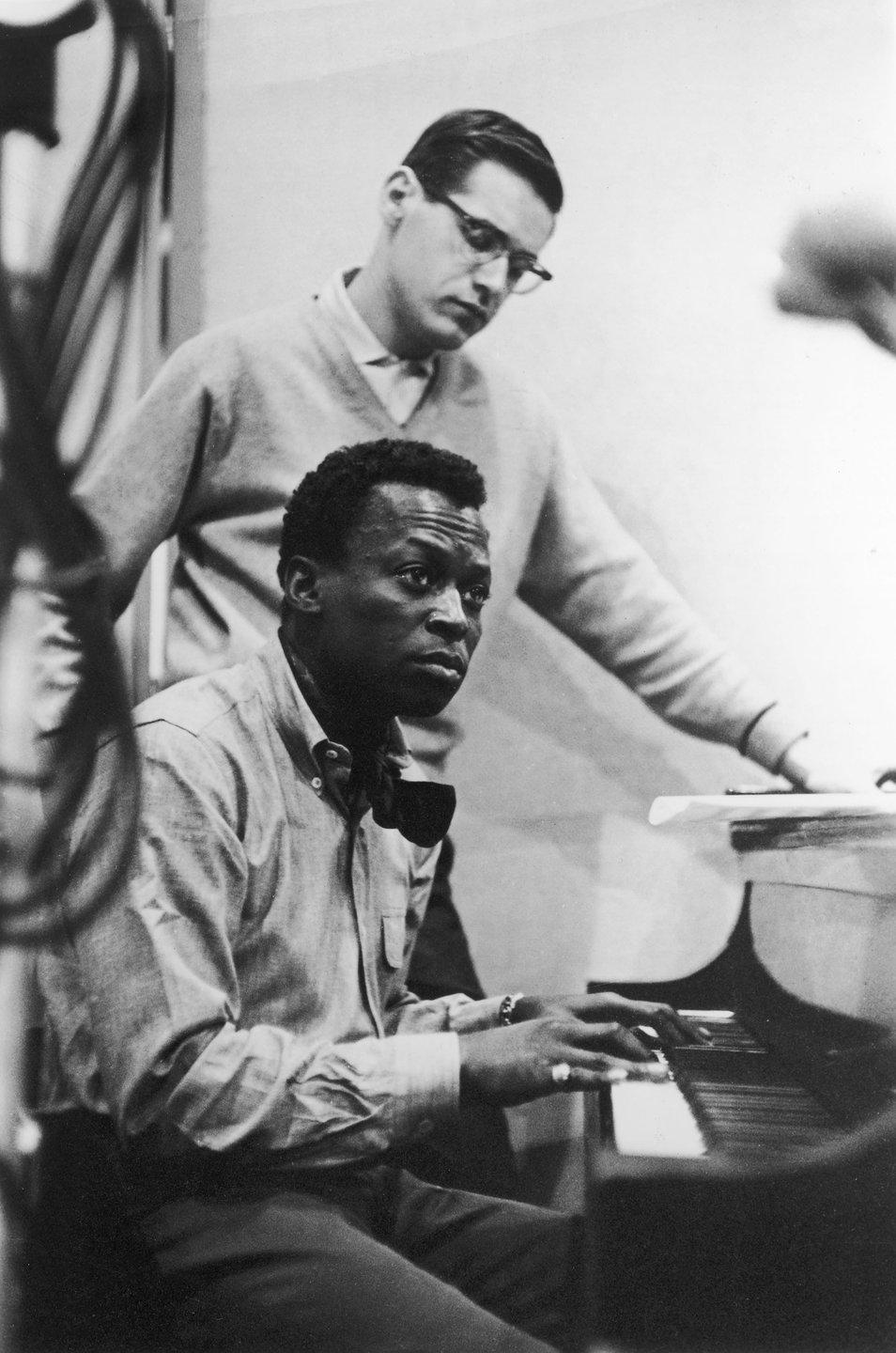 Legendary trumpeter Miles Davis had a knack for advancing jazz – but he also had a knack for advancing style. His clothing choices swiftly transitioned with his music, but a standout moment for those of us who veer towards timelessness has got to be 1959: the year he recorded Kind of Blue. Pictured here during its studio session, he opted for a relaxed blue shirt complete with a button down collar and sharp chest pocket. The key style cue to take here comes from his accessoristation: a cotton bandana to spark a bit of elegance between his unbuttoned shirt. Easy does it.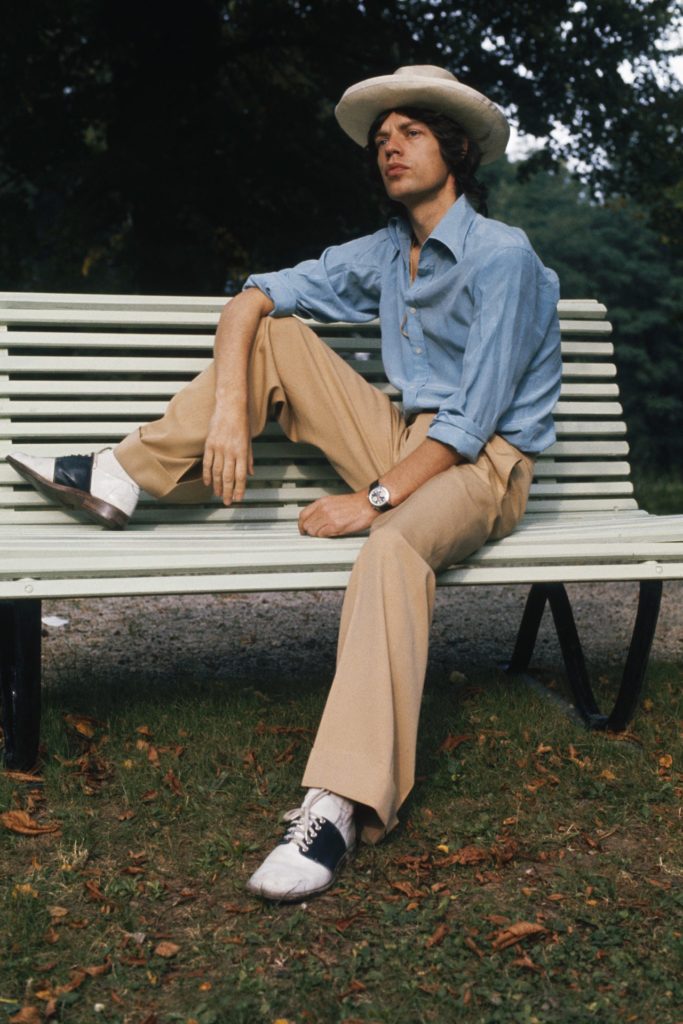 Mick Jagger may be most famously known for his flamboyant take on tailoring (and rightly so), but the Rolling Stones star also liked to tone things down a little when he was off-duty. His go-to ingredient for doing so? A blue shirt. This he chose to wear alongside some wide, upturned trousers (the beige shade of which worked brilliantly against the blue), some lace-up buck shoes (for a nice little nod to Ivy League) and a wide-brimmed fedora. Should you be in search of some deconstructed nonchalance this summer, a recreation of this style move will instantly start you up.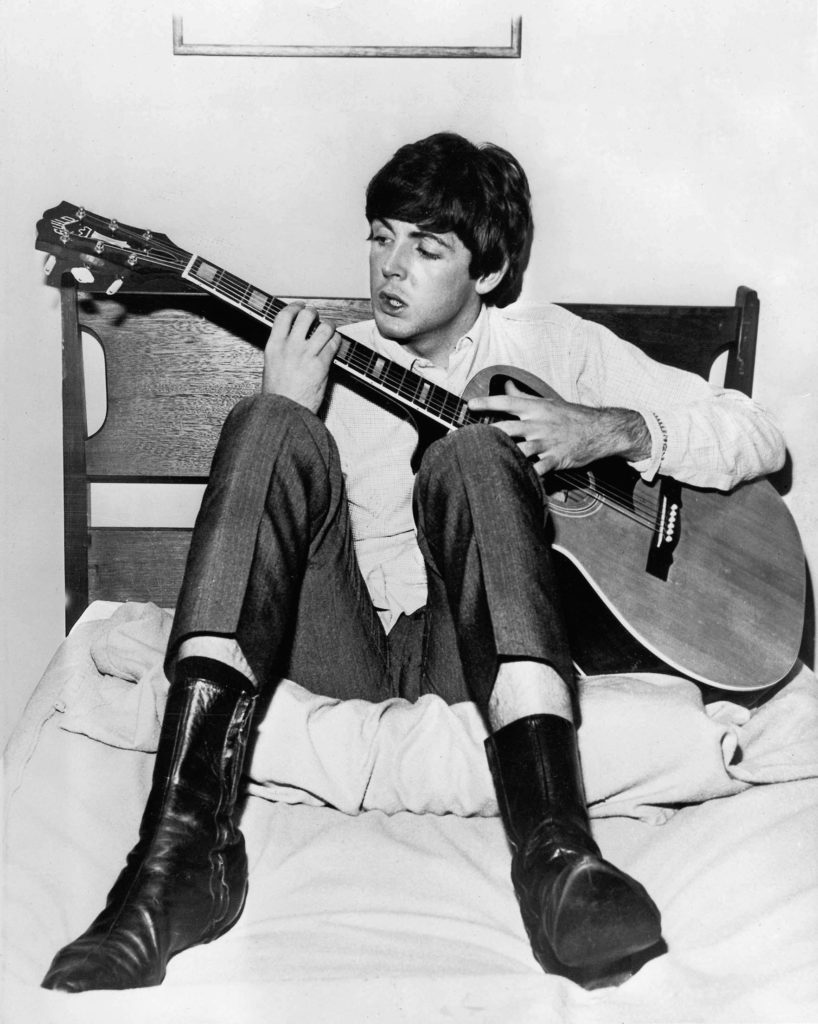 Given that The Beatles purveyed pretty much every golden menswear move throughout their career, it's only natural that we take a blue shirt style cue from one of them – and our choice for today is Sir Paul McCartney. In keeping with the swinging codes of both his band and the decade, the Fab Four member opted to partner his upper formal piece with some twill striped trousers and signature battered Beatle boots. And as for the finishing touch? An acoustic guitar, because clothing equates to very little if you're not carrying out some solid cultural activities in it.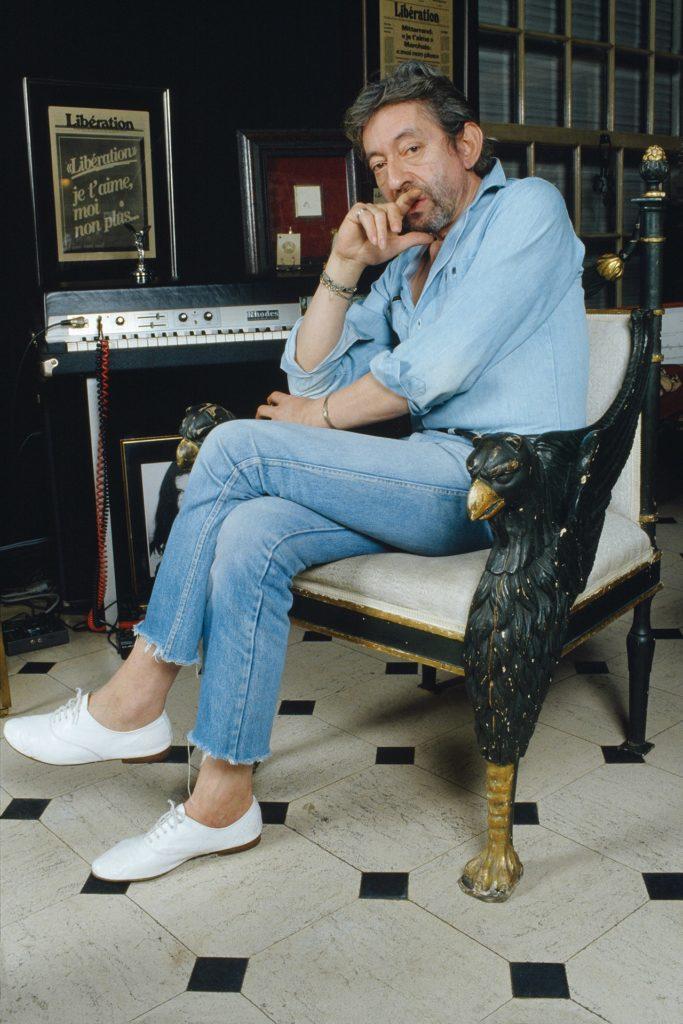 Most heralded musicians are a leading port of call for wardrobe lessons, but no one mastered the classics quite like Serge Gainsbourg. The French maestro was a menswear maverick, consistently shedding light on fresh ways to style the most essential pieces – especially the blue shirt. Tossing his tailoring aside on this specific occasion, he tucked the formal shirt into some straight cut, distressed hem jeans, completing the ensemble with – drum roll – white jazz shoes. Sharp, nonchalant and based with a brogue to dance in, this look will see you through a soirée for the books.