The enduring appeal of the derby shoe
(a failsafe base all year round)
The derby shoe is a mainstay in menswear. Dating back to the 1850s – the decade of which it rose as a popular style for hunting and sporting – its silhouette is often compared to the oxford shoe, but there are key differences: namely lying between the laces. While the oxford shoe is centred on closed lacing and an elongated toe, the derby shoe has a looser lacing and the toe tends to be a little more rounded. In layman's terms, it's a comfortable evolution of the oxford, making it a failsafe port of call in the footwear department because there's more diversity for places to wear it: smart and casual alike.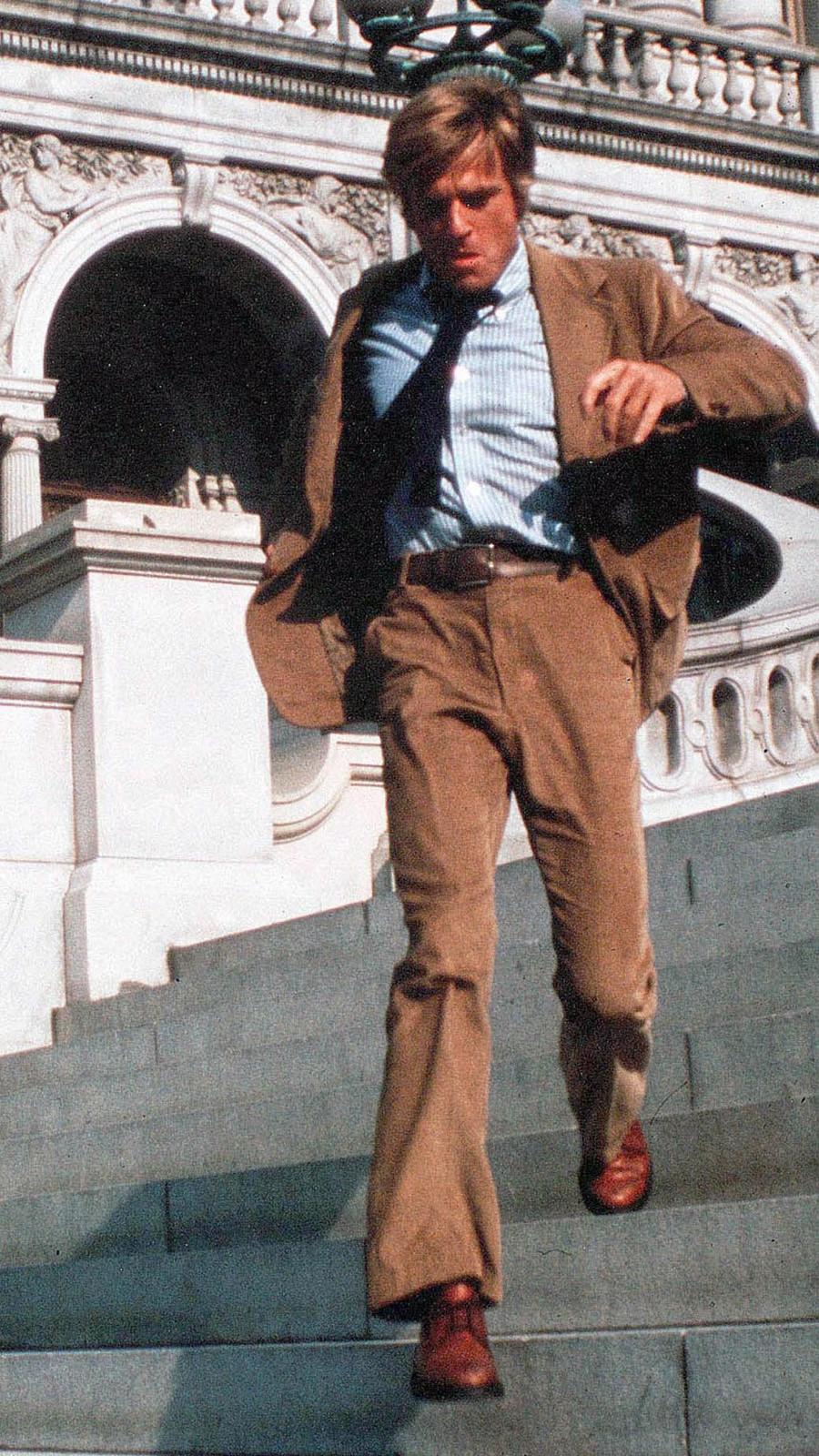 At Timothy Everest, we pride ourselves on offering all the essential ingredients to build a stylish and truly long-standing wardrobe. Of course, it's only natural that a derby shoe sits as a permanent piece in our footwear collection. Our latest addition comes exclusively from our good friends at Cheaney: made from mahogany grain leather, the Deal II R is built on a double-weight welted Dainite studded sole to promise the utmost comfort, practicality and even water resistance.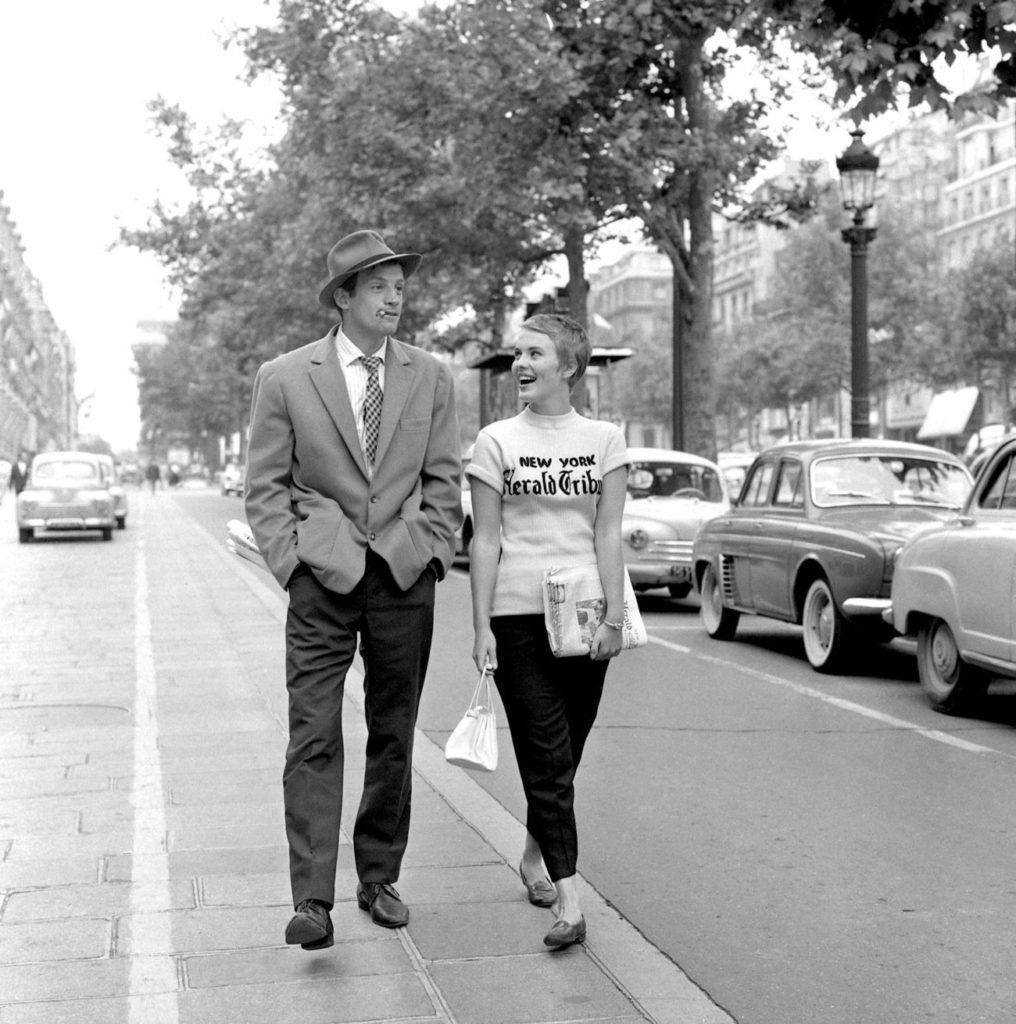 Style is key to creative cinema, and few French actors proved the power of this more than Jean Paul Belmondo. Pictured here in his most noteworthy feature, Breathless, the charming traits of his character (criminal activities aside) were elevated through a base of Derby shoes. Partnered with a series of similarly classic pieces above – straight cut trousers, striped shirt and trilby hat included – the subtly loose cut of Belmondo's tailoring did well to highlight the slightly more casual stance ensured by the derby shoe. If you're looking for a similar je ne sais quoi effect upon wear, this is the actor to follow.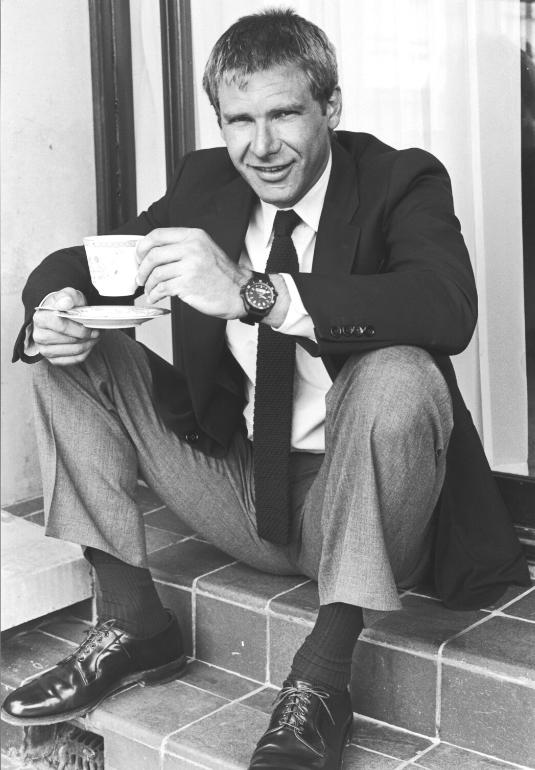 Hats off to Harrison Ford for proving that a finely crafted sartorial ensemble can outlive any decade and still look unbelievably stylish. The key to succeeding with it? Via a variety of tailored textures, starting with leather through the aforementioned footwear. From here, he embraced twill for the trousers, flannel for the blazer, cotton for the shirt and silk knit for the tie. Thanks to this variety and balance, the formality of Ford's look was subtly toned down, therefore working to accommodate any event. Once you've invested in our Derby design, to continue looking as fantastic as Ford, to check out our collection of knitted ties.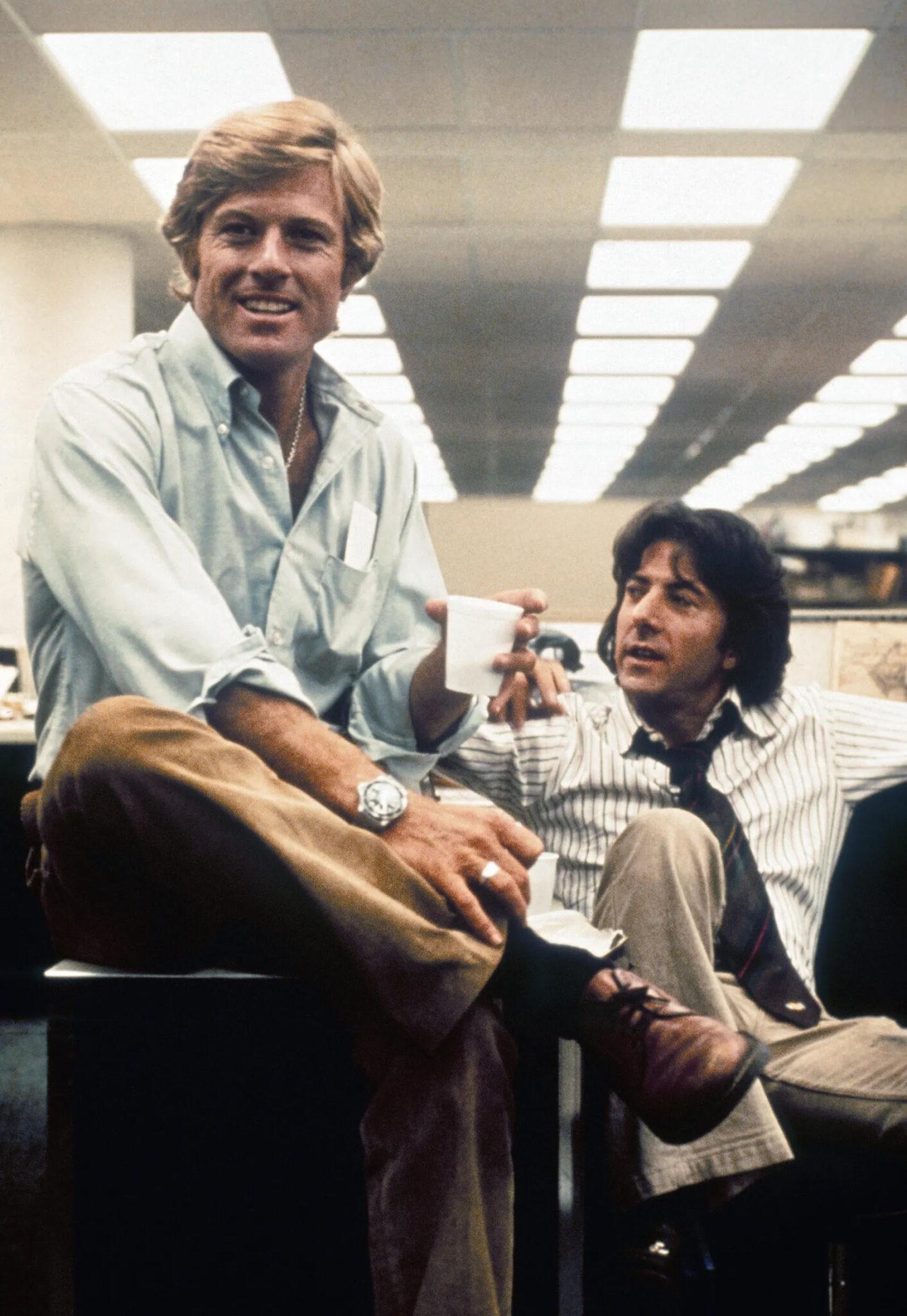 Interested in embracing the derby shoe through a more relaxed stance? Robert Redford is your best reference. Pictured here alongside Dustin Hoffman in the All the President's Men (many good style lessons in this film, FYI), Redford's Derby shoe was partnered with a soft pair of corduroy trousers, crisp white oxford shirt – note the discreet unbuttoning at the top here – and a touch of flair through a silver neck chain and timepiece at the wrist. We'll draw your attention in particular to the lower layer here: the perfect off-duty piece as we transition to Spring, and one to also invest in through our rich needlecord trousers.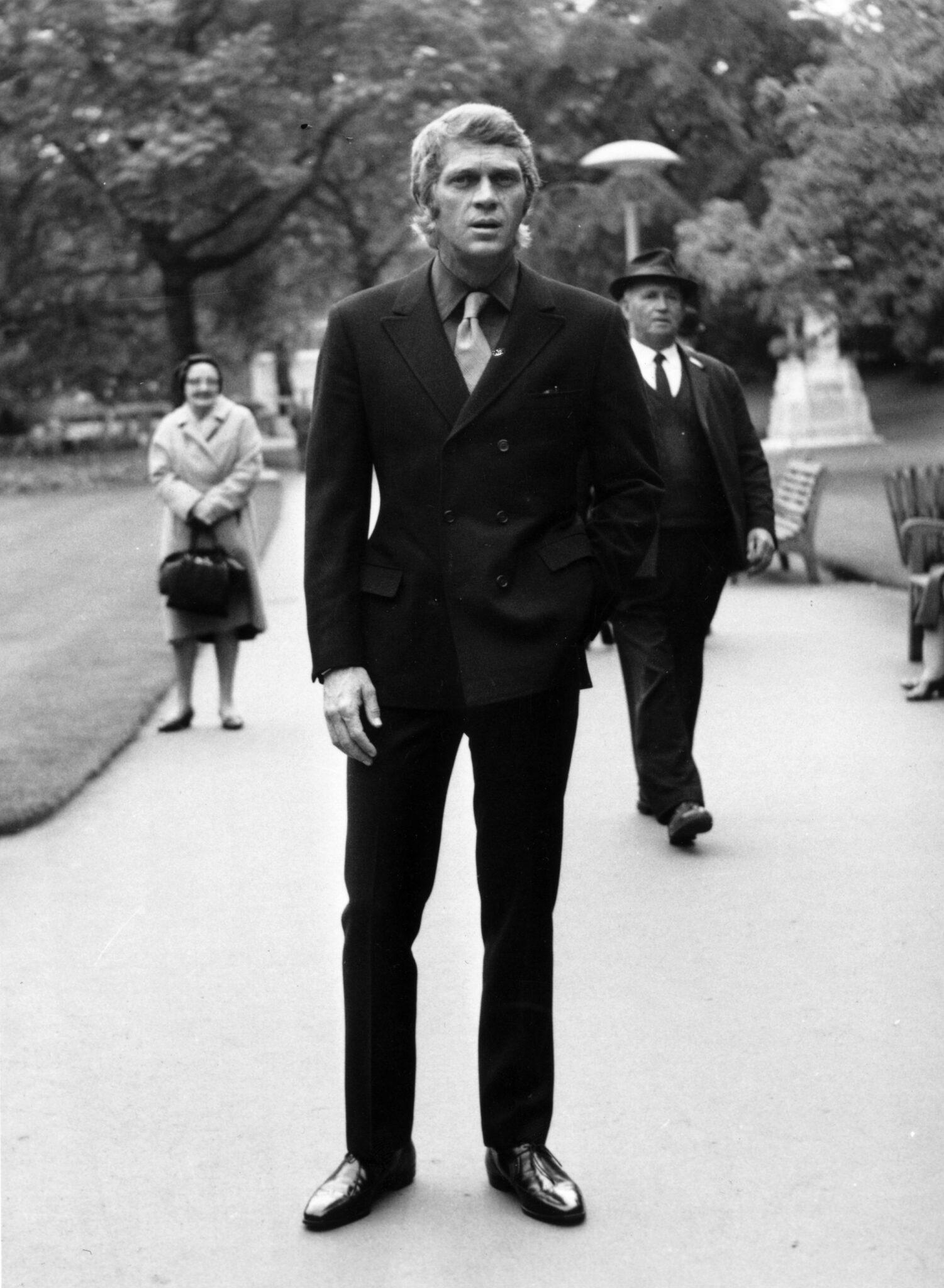 Steve McQueen is synonymous with stylish action films – Bullitt, The Great Escape, Papillon and Le Mans, to name a fine few – so it was necessary for his footwear to be fashionable and practical at once. No surprise then that the derby shoe was part of his personal collection, worn masterfully here with a slim double breasted black suit, dark button down shirt and contrasting tie. The high button cut of his blazer did well to tighten and sharpen the shape of his silhouette, therefore making this ensemble your top reference for styling up the Derby shoe at night. If your wardrobe is lacking a similar set, fear not; a faithful recreation awaits through our bespoke services.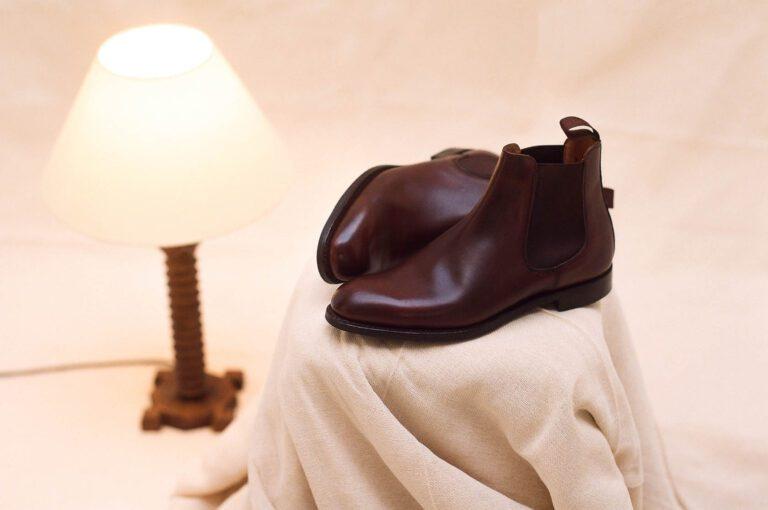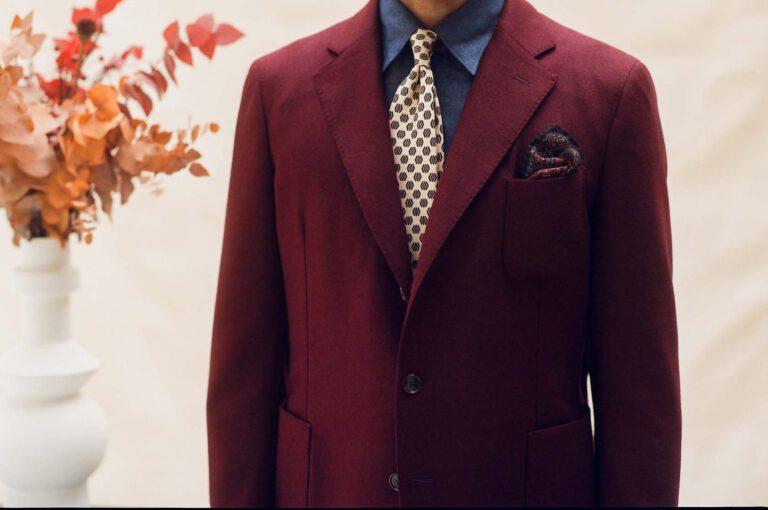 With a little help from creative stars