According to George III's Royal Flock hierarchy, Merino sheep, a breed of real endeavour, is the 3rd best ram known to humankind. Indeed, before the eighteenth century, the Spanish forbade the export of these sheep, selling only the wool overseas. Known in Europe as the Rambouillet breed (named after the French national sheepfold in 1799), specialist variants of the species are now found in Oceania, the Americas, and Europe. They're robust travellers, to say the least.
Why so special? This wonder-sheep has magical wool; very fine, soft and great for regulating temperature. Its clever coat makes it a fair-weather and foul-weather friend. Hence why Timothy Everest selects merino wool cloth for a number of knitwear pieces, most notably our signature Merino Wool Polo Shirt, now available in a refined long sleeve iteration.
At this time of year, staying ahead of unpredictable temperatures (particularly in climates such as the British Isles) is achieved through intelligent layering and versatile garments. The Merino Wool Polo Shirt keeps you warm when it's cool, and helps your body 'breathe' when things heat up. Knitted by our partners in Portugal, the extra-fine merino yarn in the cloth is also naturally anti-odour, so you can stay fresh all-day and all-night, if you wish.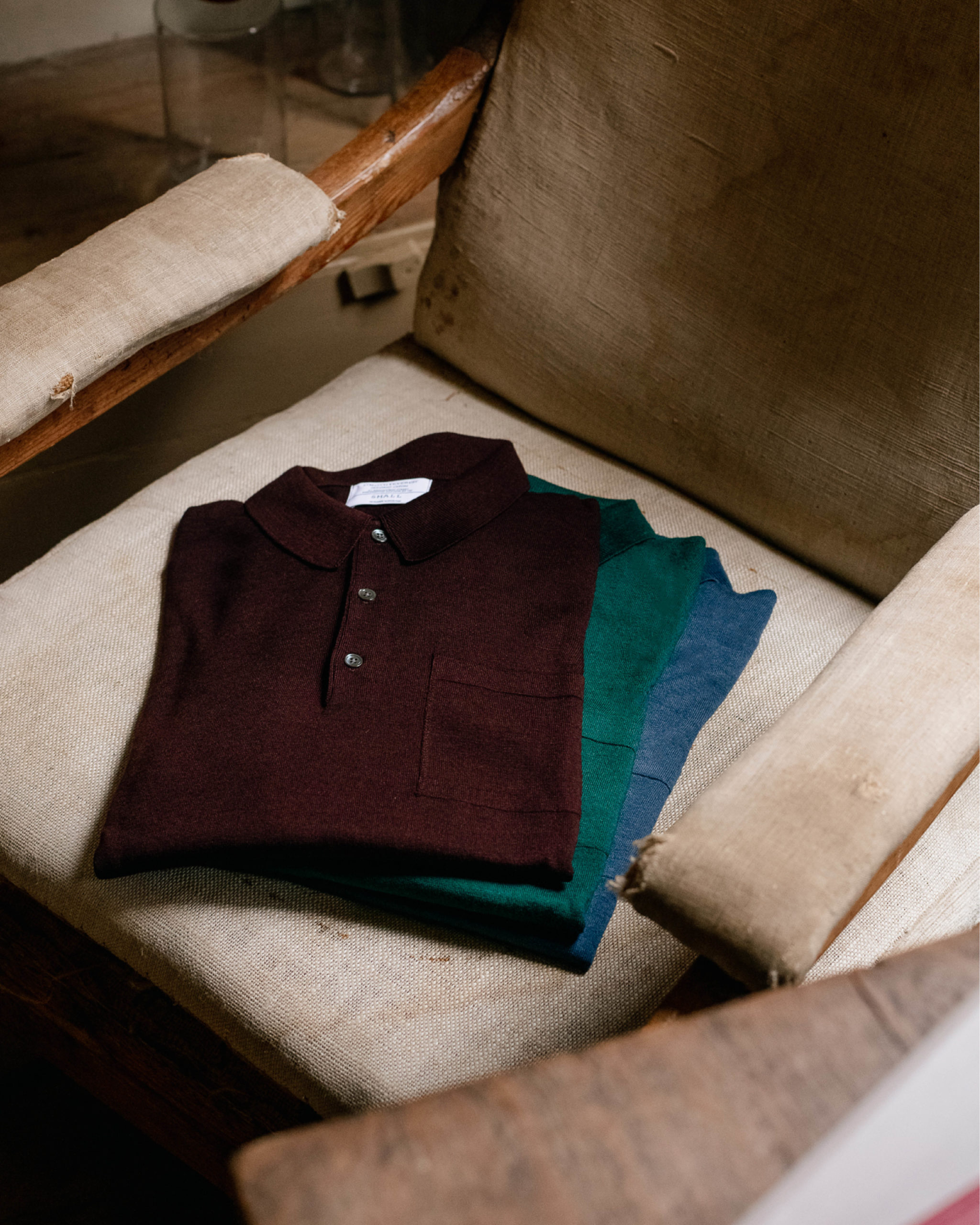 Available in navy, forest green, burgundy and black, the versatile Merino Wool Polo Shirt, aesthetically, works in many guises. Paired easily with garments at the smarter end of the spectrum or perhaps, a slightly more casual weekend wardrobe. The fit is our classic standard, with a fashioned stand collar and three-button placket. There's also a single chest pocket detail that punctuates the shirt's flattering and understated work-wear style.
Like those merino sheep used to make the cloth, this all-rounder of a garment is a versatile companion, travelling effortlessly and keeping you comfortable.