The pieces to help pull off the polo shirt
And, naturally, see you through the Spring season ahead…
While the imminent arrival of longer days is a definite reason to be excited for Spring, we're a tad more conscious of the greater wardrobe opportunities it presents. That is, in the upper layer department. Arguably a bit neglected in the winter months due to lack of sight, Spring is the season where we can finally incorporate designs that accentuate the natural shape of our silhouettes. And there's no better piece to do so than the polo shirt.
A key component of our New Arrivals is the Cotton Waffle Knit. Available in a selection of three classic colours – cream, olive and indigo – it's crafted in Japan using an incredibly soft pure cotton yarn and is fitted with an elegant V-shaped placket below its pointed collar. A real classic to elevate all of your surrounding wardrobe essentials, if you ask us. Should you be stuck on which exact essentials to pair with it, fear not. Here's four of our most reliable style cues to project the power of your polo from the first hour of the day to the last. Happy Spring indeed…
The easiest way to elevate the casual status of the polo shirt? Via tailoring, of course. The Sports Coat is a brilliant starting point for adding that touch of formality – particularly when it is clad in a traditional houndstooth tweed. The texture of our latest sports style bodes perfectly with the subtle waffle of our polo – sparking the perfect level of interest due to the contrast between a block colour and bold print. We suggest basing this with the cream shirt, leaving the coat unbuttoned to show off the excellence of your underlayer.
Tucked into Japanese Denim
Ok, so you've got the upper layer sorted. As for the lower layer? It's hard to go wrong with good denim: specifically, our straight cut, selvedge style in collaboration with Japanese maker Fullcount & Co. This style has been designed to sit with a high rise fit, guaranteeing the most flattering silhouette just as long as you tuck your waffle knit into them. There's a bit more discreteness to these kecks, so to effortlessly blend in with their laid-back effect, we advise combining them with the olive polo style. An easy win.
Elevated by Chelsea Boots
Thirdly, for the footwear base: boots. Leather Chelsea Boots, to be exact. While simple white pumps do well to align with the casual context of a polo shirt, our personal style at Timothy Everest has more of a modern take, so it's important to translate this status into the surrounding style. And what's more modern than a mod-like boot? Blending a calf upper leather with a studded rubber sole, our Sanders design fits in with pretty much any dress code. And best of all, because they're black, they contrast all of our coloured polo offerings perfectly.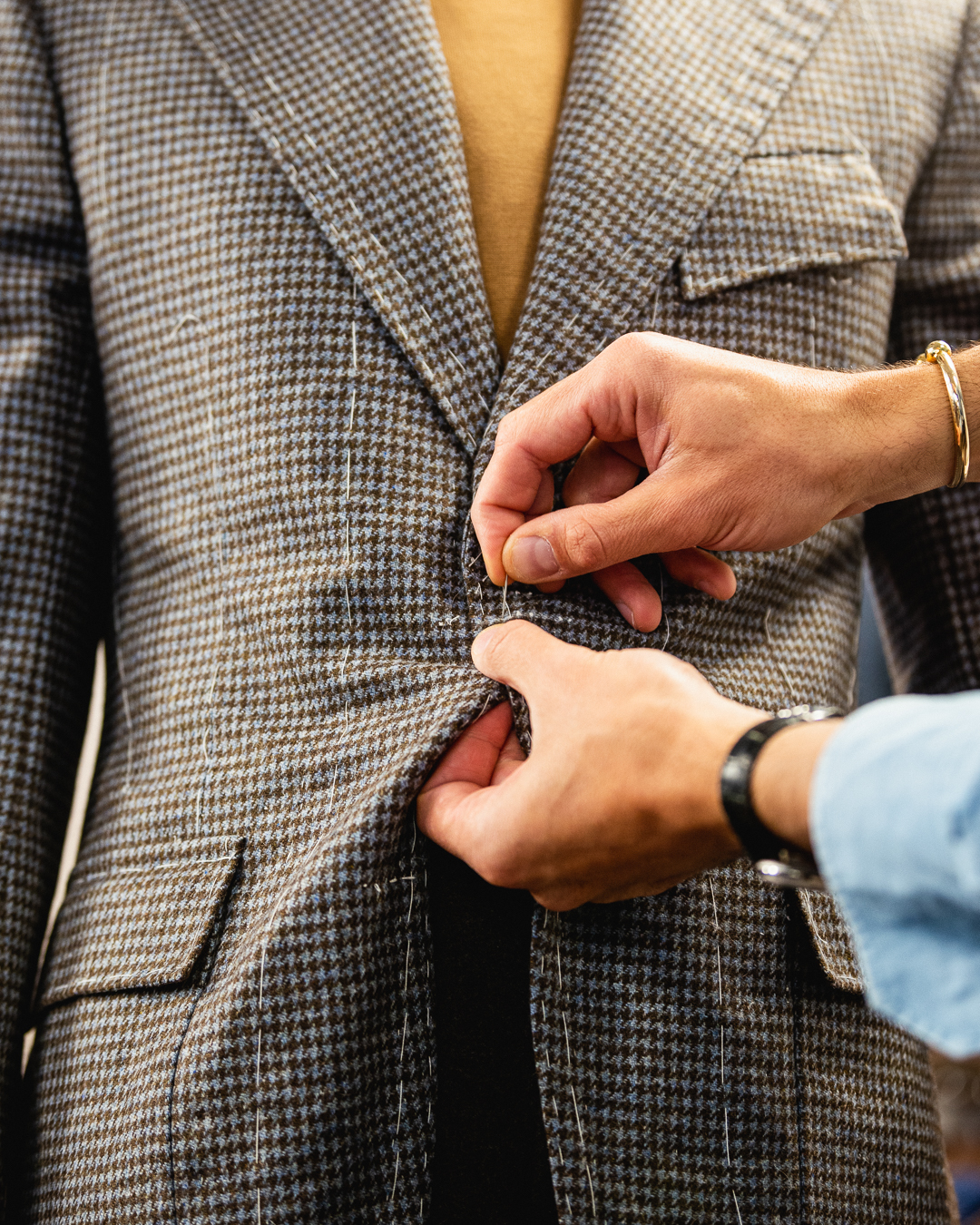 As a base for a bespoke suit
To the real sartorial enthusiasts, there's one ultimate way to personalise the power of your polo shirt, and it's through a bespoke suit. The possibilities of shape and style stretch far and wide thanks to our step-by-step service, but to meet the nonchalant tones of a polo shirt, our only piece of advice is to stick to a single-breasted fastening. From this, you can go to town on the finer details (particularly lapels, which the collar of your polo can be peaked over). To start your journey, all you need to do is book a consultation.