Our Tailors' Project is a photographic record of some of the faces and names who make up the less visible face of our industry; the men and women whose immeasurable skills are poured into the garments we cherish.
Our head cutter, Fred Nieddu, is one such face. Combining his rigorous apprenticeship in classic West End tailoring with nods to his Italian roots and an astonishing eye for detail, Fred has grown into a sartorial force to be reckoned with.',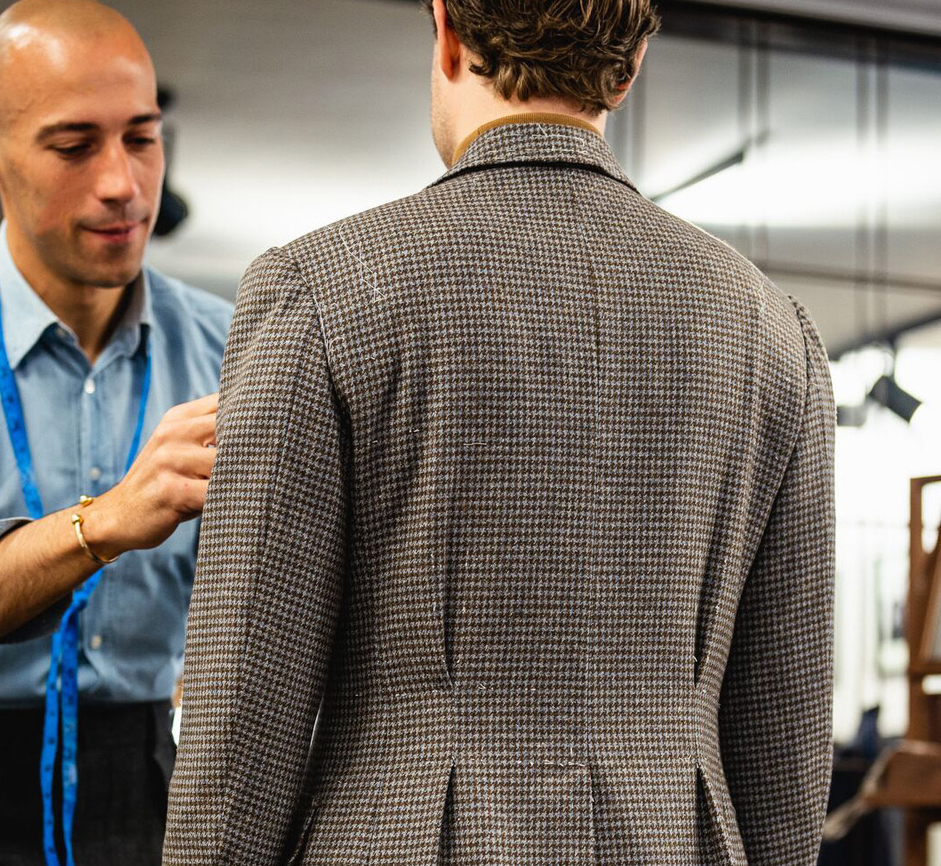 "The funny thing is that I never thought of becoming a tailor", he tells us. "I studied illustration at Camberwell (now part of University Of The Arts London), and I just wanted to draw. But any job I applied for post graduation was computer based and that's just not my thing.
I figured I had three options: become a shoemaker, a tattooer or a tailor. I was working in menswear retail, and I've always liked clothes, so I just started walking round the Savile Row houses asking for apprenticeships. I offered to sweep floors, whatever it took just to get my foot in the door. 
Newham College had just started their bespoke tailoring course, and everyone told me that was the correct way to move forward. I really didn't fancy going back to school, only to have to start an apprenticeship at the end of the course – I just wanted to get on with it"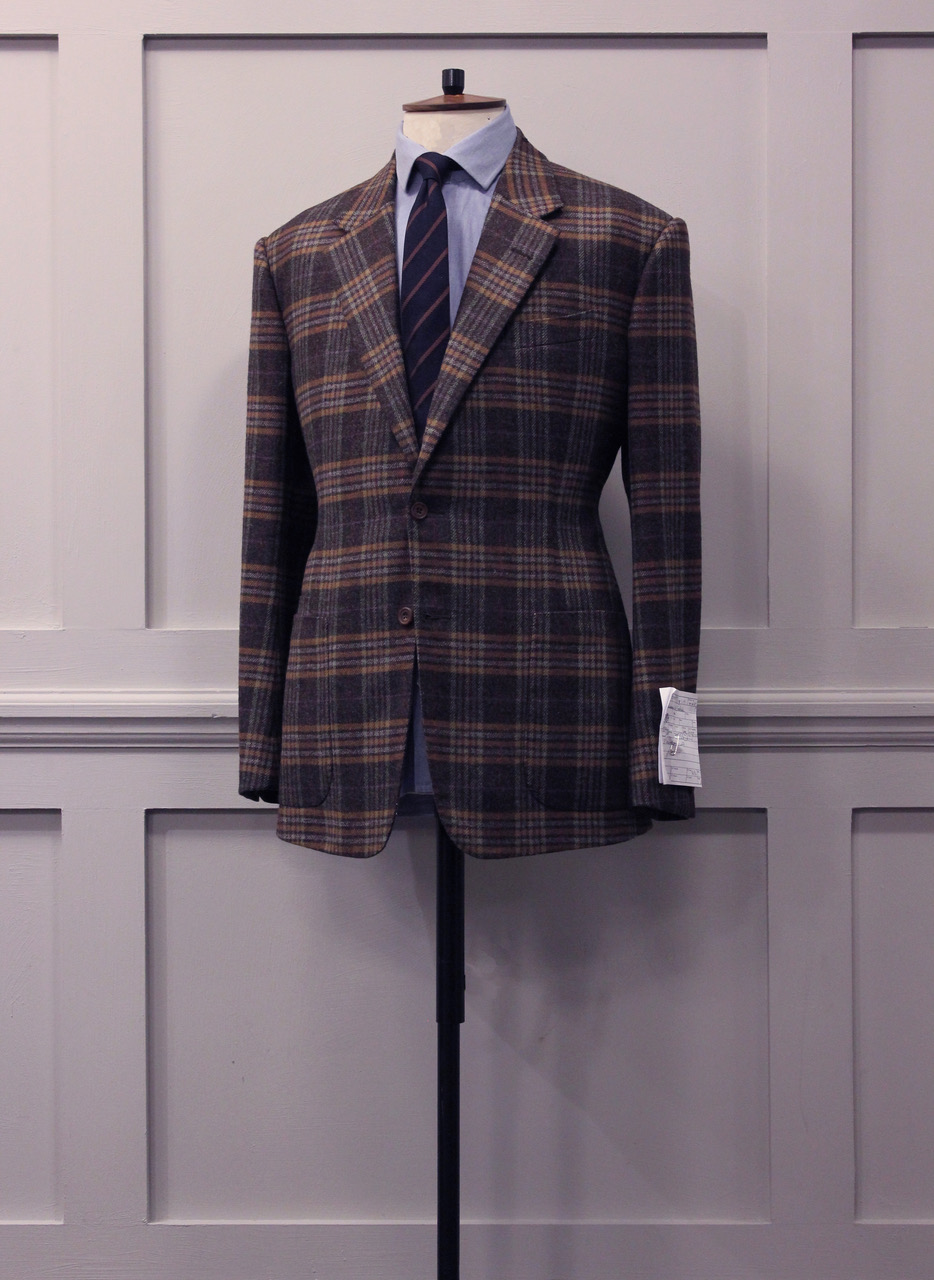 "Thankfully Alexander on Artillery Row finally agreed to take me on after I told them I was happy to work for free, that I just wanted to learn. Clive, the head cutter was super nice, and told me you can't work for free because you'd have to work at a bar or something outside of hours and you'd never learn anything. They asked me if I'd had any experience, so I stretched the truth and told him I'd already done a short course, but he soon realised! I worked there for three years doing four days a week cutting under Clive and two days a week with a coat maker. I was very lucky to be able to learn both sides of the trade – I don't think if you cut properly if you don't know how to make the garment as well.
I left there to go to Meyer & Mortimer. They had a huge backlog of jobs that needed clearing and I worked and worked and worked to get it done. I first started going on trunk shows around the world and got to learn how to cut on different systems. They were real proponents of the classic military cut – all straight lines and small rounded edges; very structured and very traditional. There was such a history there, supposedly they were the firm that actually invented trousers For Beau Brummel back in the early 19th century. They were very old school, rather than groundbreaking."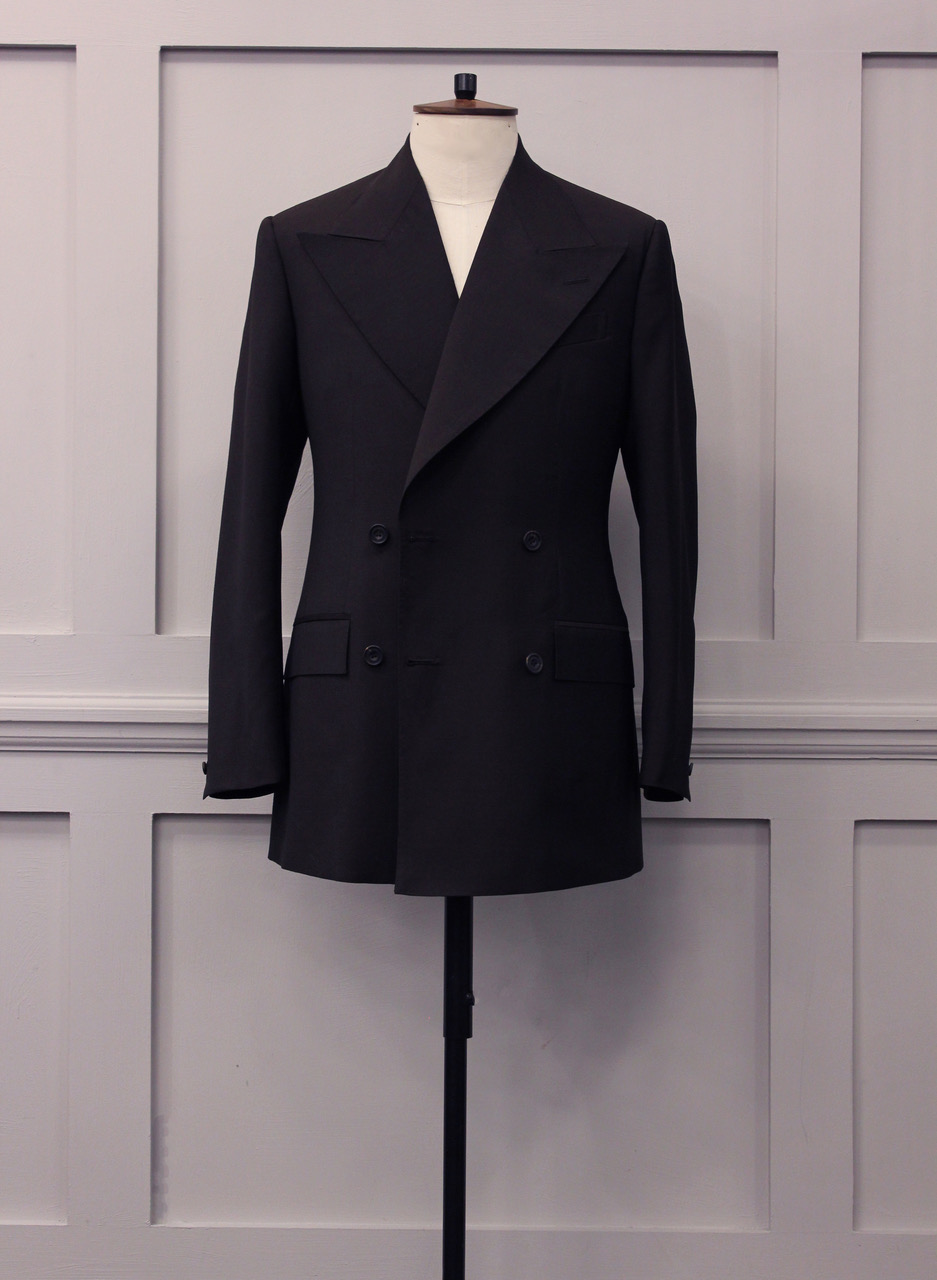 "Around this time, Timothy Everest had the reputation for being the "cool" tailors. They had this amazing blog with all these weird pieces and stuff I'd never get a chance to make. I'd got to know Lee (Rekert, sales director) when I was at Boyd's via shirtmaking, and I ended up going for an interview. I had to cut a pattern for the team over there in their old Atelier on Elder Street, and they were surprised by how quickly I worked. Eventually I took over all the trunk show travelling and the new clients. As soon as I started working with the team, it immediately felt like family. You were encouraged to design and think about how to tackle more difficult jobs because of the more interesting clientele. 
Working at Everest has taught that having a house 'style' is not an important as having a house 'approach'. My approach is to be very open and to really study the client's body. I'm a total nerd for tailoring, with piles and piles of books and copies of old cutting systems on hand. Learning one system of cutting means you're less likely to be able to adapt. It's best to not be arrogant and assume everyone automatically wants your 'style' and through communication try and guide the client into something you're both happy with…"
To talk to us about a tailoring project you'd like to undertake, or for more information please contact us here.