Tullio Crali: A Futurist Life
It was with some trepidation that we undertook our first post-lockdown jaunt outside to dip our toe back into cultural waters. Having spent the previous three months dashing out on only the most essential of errands, the first step back into 'normality' consisted off a brisk walk down to Cannonbury Square in Islington to one of the most special, if slightly eccentric galleries in London, The Estorick Collection.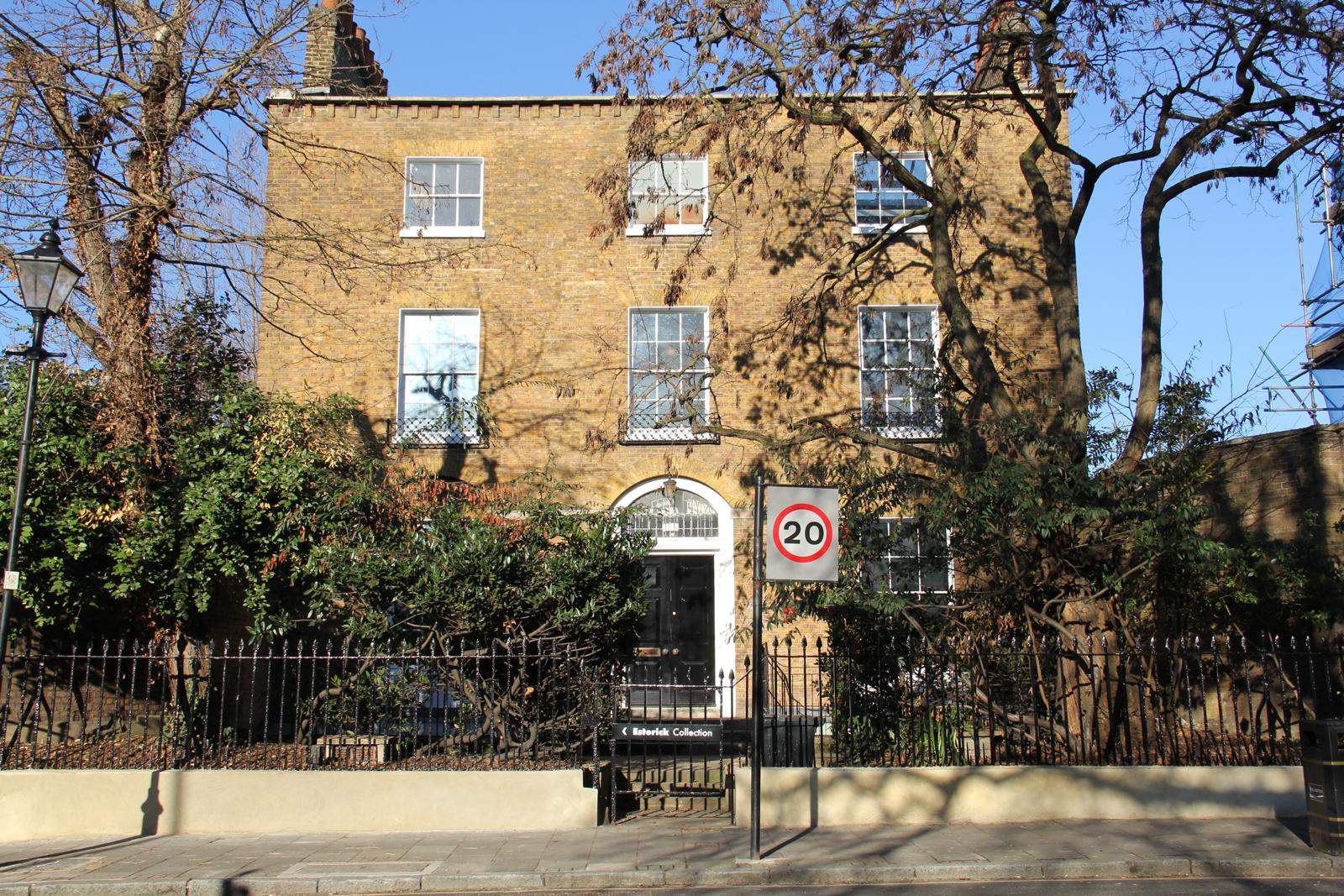 Eric Estorick (1913-93), was an American sociologist and writer who began to collect European art after WWII. After an early interest in the work of Picasso, Braque, Leger et al, it was the stumbling across a copy of Umberto Boccioni's Futurist Painting & Sculpture (1914) on his honeymoon that really turned him into a serious collector and curator.
Since 1998, his amassed collection of Italian modern art has been housed in a quaint Grade II listed Georgian house away from the bustle of nearby Upper Street.
Alongside their permanent assemblage of paintings and sculpture by Boccioni, Russolo, Balla and de Chirico et al, the most recent exhibition was entitled Tullio Crali: A Futurist Life.
Crali was a late comer to the Futurist party, missing its surrealist beginnings and connecting with its later, more deco inspired renderings of mechanical wonder, all sleek lines and dynamic movement. He is probably the best remembered proponent of "aero painting", the state sanctioned artistic worship of air flight, planes and combat which sums up this period perfectly.
Sadly, his two most famous works of this era, "Nose Dive On The City" and "Before The Parachute Opens" are not on display here, which lets the side down a little. However, to counterbalance this is all manner of insight into both his earlier manifesto-esque work and post war explorations into Space travel, Dada-like abstractions and even some clothing designs. The ingenious overshirt with handy wine bottle pocket a particularly sound idea.
A prebooked and socially distanced sojourn around the six galleries laid out over four floors proved just the small-scale, invigorating tonic after the isolation. Thank heavens for small mercies.
The Estorick Collection 39a Canonbury Square, London N1 2AN