You need a linen suit, stat
(and these cultural icons will show you how to wear it)
From Sir Roger Moore's nonchalant safari stance to Bryan Ferry's New Romantic pizazz, take a linen tip from one of these cultural figures for the most effective style move this summer…
It has been a bit difficult to delineate between the seasons over the past year – and not just because of the constantly changing British weather. Rather, it's because a global pandemic took over, and from it, our forecast of life grew completely unpredictable. Fortunately, it now looks like we're through the worst of it, and though our return to a "new" normality is a bit staggered, we're finally able to start booking some summer social plans. And from a style point of view, one ensemble in particular will see you through pretty much any upcoming occasion: the linen suit.
Crafted from the fibres of flax plants, linen, as we know it in a tailored sense, came to popularity through the same medium as most menswear: culture. Absorbed by musicians, actors and artists alike – the linen suit has long been a go-to point of call during the warmer seasons of each decade, and there are two main reasons why. First of all: because in a practical sense, it's light. And second of all: because in a visual sense, it's a straight up signifier of elegance. That's how we here at Timothy Everest see it, anyway, and through our ready-to-wear and bespoke services, we're readily on hand to craft you with all kinds of ensembles via the texture.
Emphasis goes to the words "all kinds" here, because although linen aligns perfectly with elegance, there's a fair few ways to approach wearing it. So herewith, five of our favourite cultural figures who embraced the material with character, confidence and, as a result, serious style.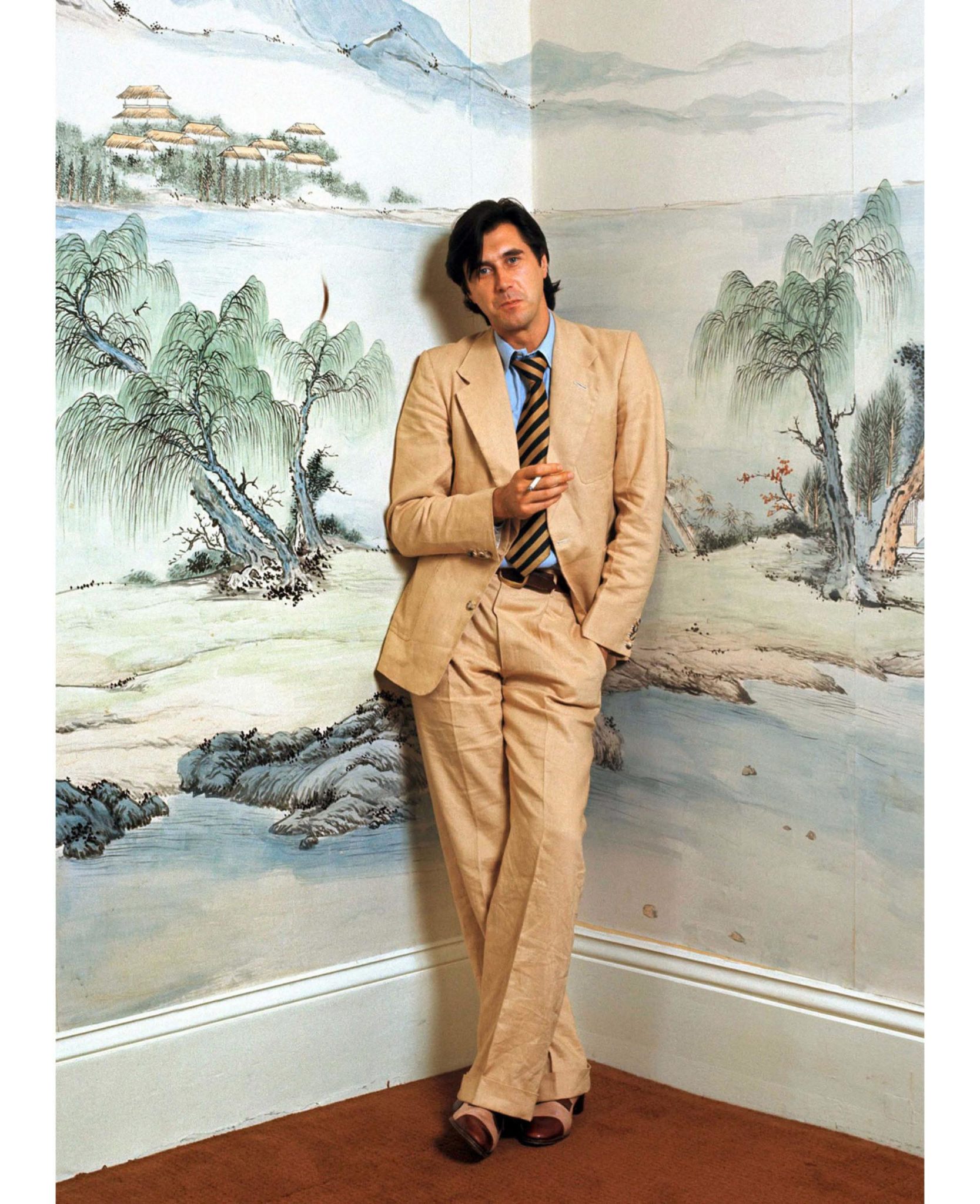 As a leading purveyor of music's New Romantic scène, Roxy Music frontman Bryan Ferry also paved the way for a romantic approach to style. Mostly, by way of well considered tailoring, and in the warmer seasons, he naturally turned to a linen texture. Worn with a classic blue button down shirt and wide striped tie, Ferry's way of approaching the linen two piece was nothing short of stellar. If you're interested in achieving a similar sartorial stance, take your pick from one of our ready-to-wear offerings and pair it with one of our club stripe ties for the full Ferry effect.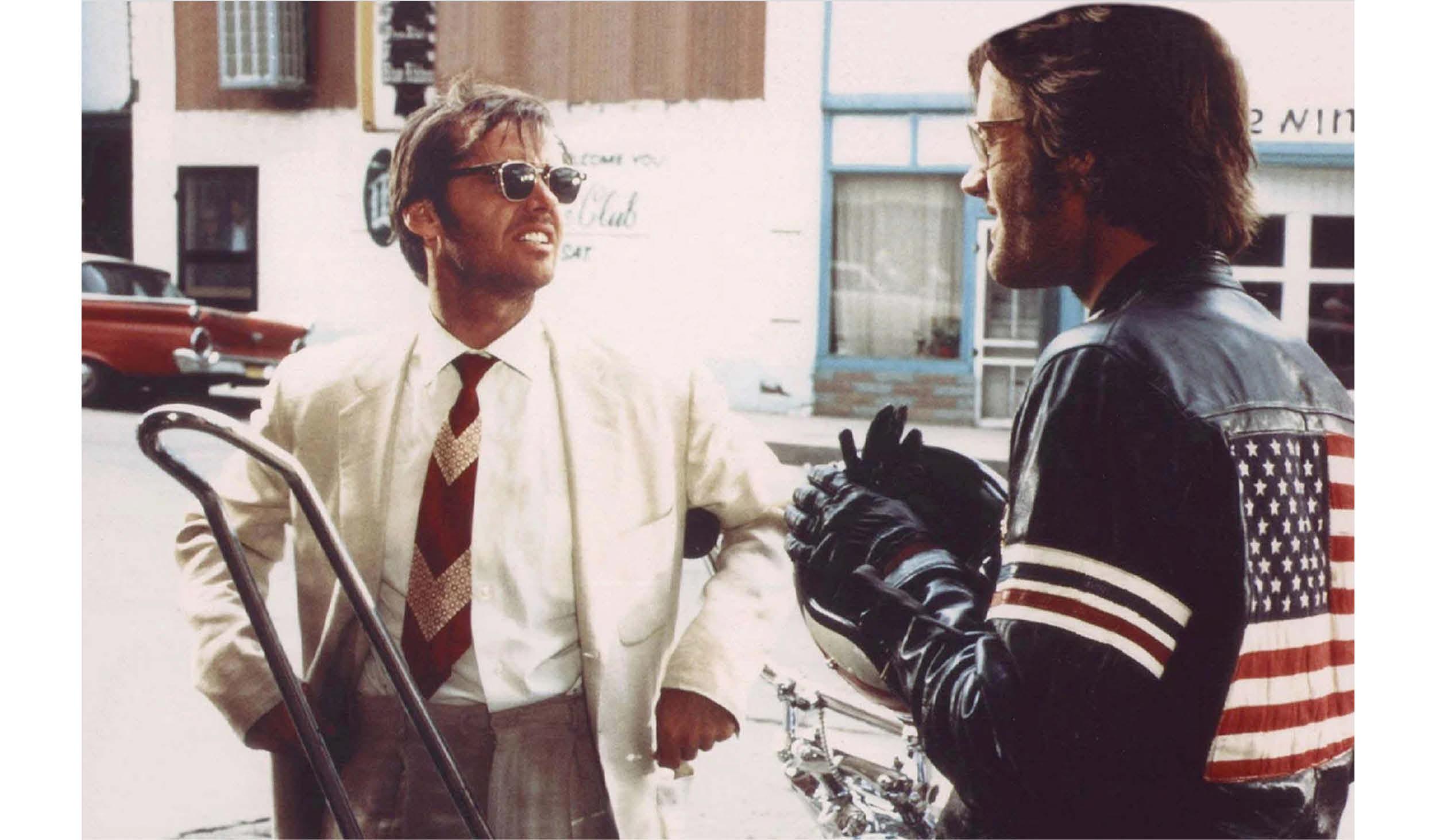 Pictured above in the 1969 cinematic hit, Easy Rider, Jack Nicholson's sartorial attire really lived up to the film's title – and that was largely thanks to linen. The life of Nicholson's character – George Hanson – is mostly centred on the road, but he doesn't allow this to limit his wardrobe selections. In fact, he uses it as a kind of fashion parade, opting to style a cream, single breasted linen blazer with a white oxford shirt, patterned tie and some twill trousers. This is probably the most timeless, on-screen case for the tailored texture, and proof that you should update your wardrobe with a cream addition of it, stat. How can we help? Via our bespoke service.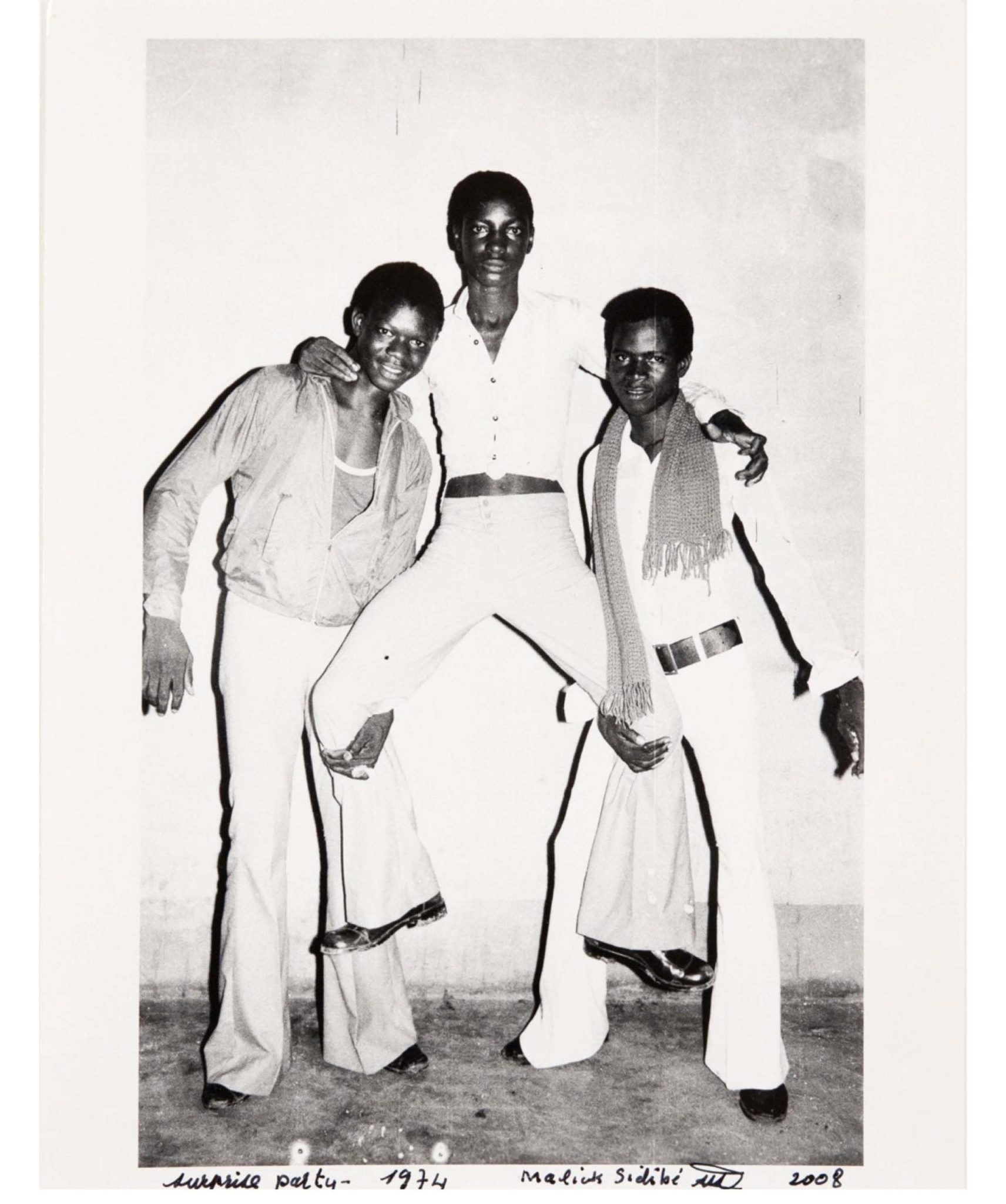 Malick Sidibe's male subjects
Born and raised in Mali, West Africa, photographer Malick Sidibe is noted for his documentation of Bamako's popular culture in the 1960s. Shot with a striking black and white visual, the experimental style of the decade was in full force across his male subjects – many of whom chose to embody linen through stunning sets of ever so slightly flared kecks. Arguably paving the way for the decade to come, this group of authentically stylish locals are a key source of influence for summer dressing – and if you're looking to embrace it in a similar flamboyant style, best to hit up our bespoke service.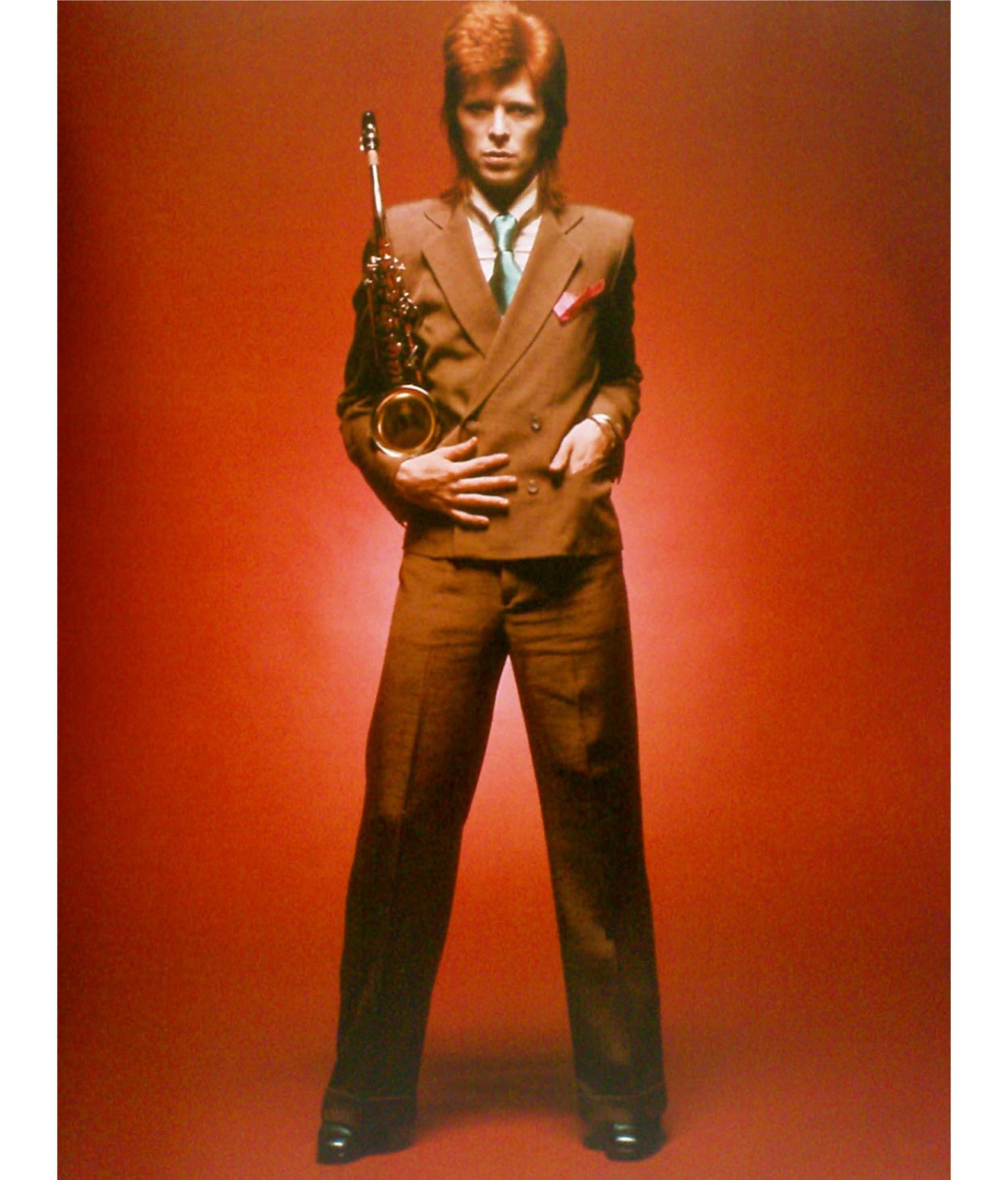 There's one main piece of style advice to take from David Bowie, and it's simple: just have fun. Via clothing or sound, this was a consistent motto for the singer throughout his career, so when he came to wearing a linen suit, it's no surprise that he embodied it with sheer excellence. Three reasons why. Firstly, the silhouette: a cropped, double-breasted structure complimented by wide trousers. Secondly, the shade: an exploding, sunburnt hue to fill this silhouette with a dose of pizazz. Thirdly, his stance – because confidence is key to pulling off a statement like this.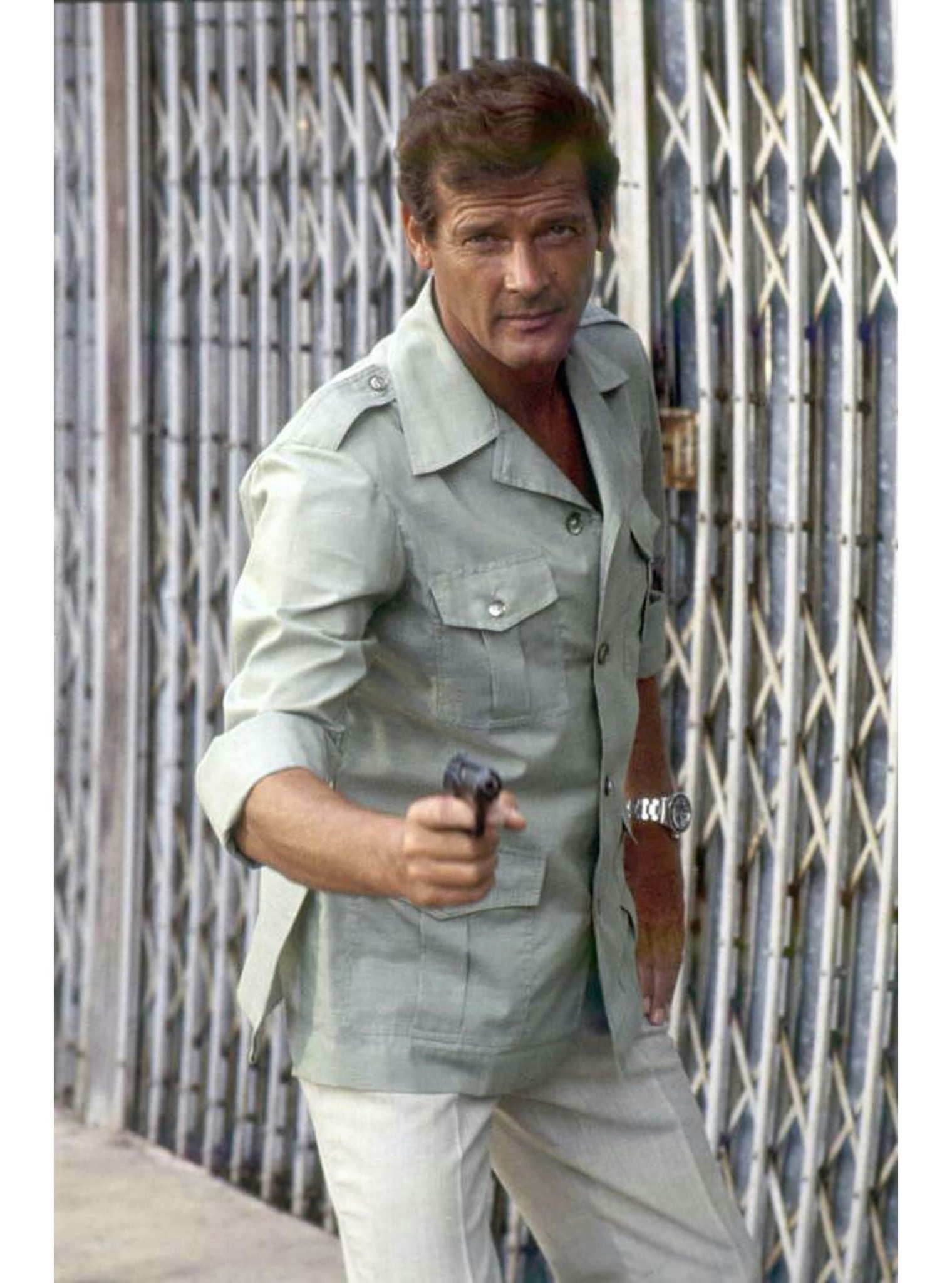 Last (but most certainly not least), Sir Roger Moore. Every man who played Bond has pulled some serious power moves through his wardrobe, but with our linen focus in mind, credit goes to Moore for his impeccable safari stance in the 1974 release The Man with the Golden Gun. Crafted into a camp shirt on top and loose, straight cut trousers on bottom, this look is a winning reference if you want to mix your shades and silhouette up a bit, because it transitions perfectly from practicality to sophistication. AKA: the go-to guides for style in 2021.