Recently, our good friend and client Ben St. George upped sticks from The Big Smoke for the positively idyllic climes of his native New Zealand. 
As part of our A Postcard From… series, we checked in to see how he is adjusting to life back Down Under.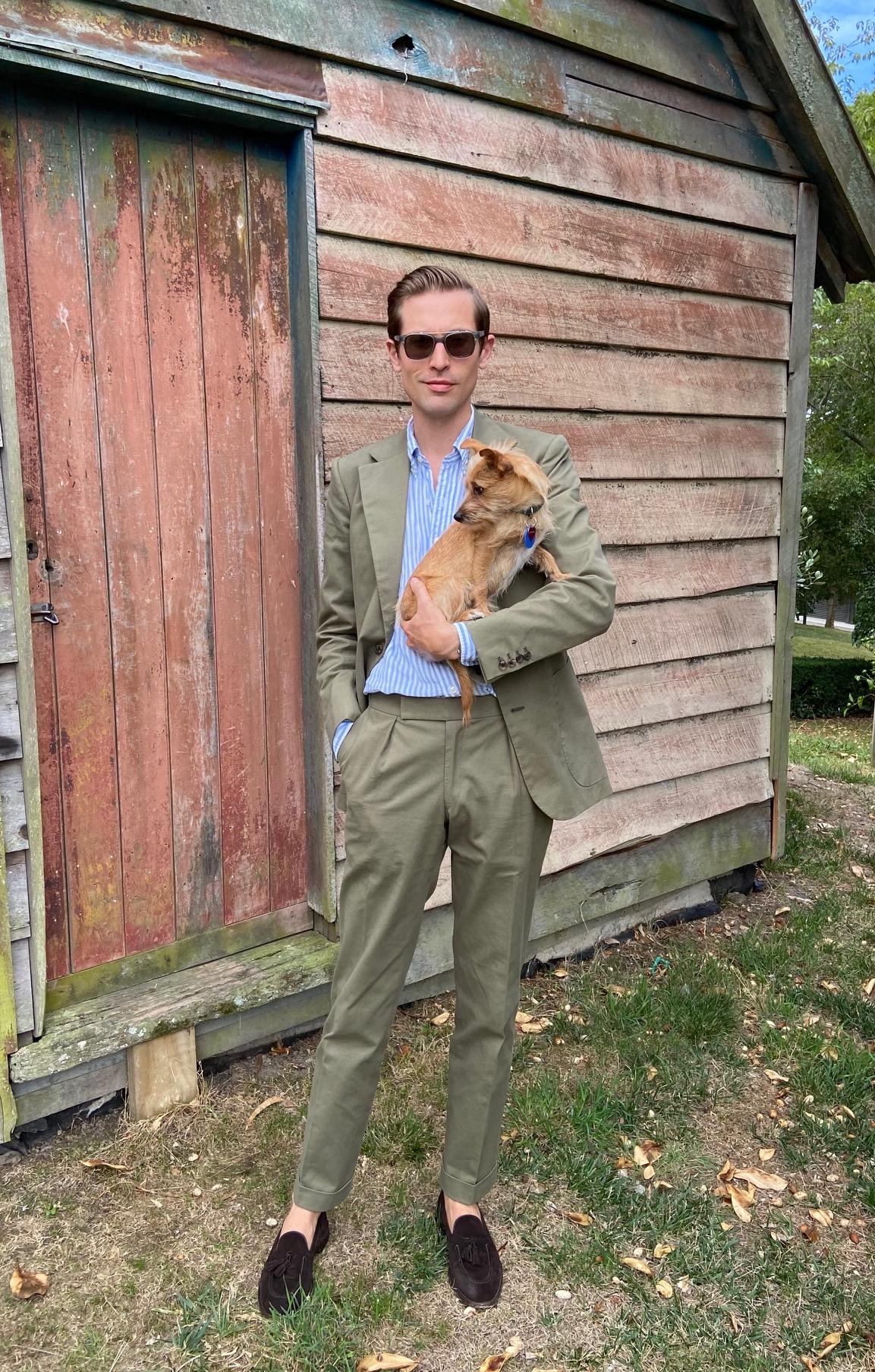 What is it in your opinion that makes your city so special?
Especially after a long time living abroad, Auckland really is a strikingly beautiful city – it's climate means it's extremely verdant, and nestled around some beautiful bays. After living in the grind of London for a long time, I'm really appreciating a place that fosters a better quality of life and sense of community. Also the food here totally whips.
Favourite restaurant in your hometown? 
Too many to choose from really. Peter Gordon (of Marylebone's Providores, as well as Soho's The Sugar Club, both now sadly closed) has recently opened a new spot on the waterfront called Homeland, serving entirely locally sourced fare, with his usual zest for creative flavour combinations. It's a very community-minded enterprise (including a cooking school) and the dishes are exceptional. The spiced paneer with cherry tomatoes, pistachio and dukkah is a personal favourite.
For something a bit more knockabout, there's an almost literally hole-in-the-wall pizza joint called That's Amore (!) that does some seriously good Neapolitan pizza. It ain't glam, but it's damn tasty.
There's been a surge in hip wine bars in Auckland in recent years – Beau on Ponsonby Road being my personal favourite. Small and perfectly formed, with a great drinks list.
Favourite open space / outdoor destination?
Tiritiri Matangi island. It's native bird sanctuary off the coast of Auckland, and it's full of native bird life, both flying and flightless, and much of which isn't found anywhere else on Earth. Last time I was there, there were dolphins circling the island and I could watch them from the cliffs – it's really pretty magical. Sadly there aren't many places left like it these days – it's a reminder of how delicate the ecosystem is and we're making such a mess of things.
What's the first thing you plan to do as soon as the current restrictions are lifted?
Luckily we're pretty much unrestricted here, but I had to postpone my wedding by a year due to COVID-related complications so the first thing I plan to do is marry my beautiful fiancé.
What attracted you to working with Timothy Everest on your bespoke & ready to wear wardrobe?
I feel like Timothy Everest's ready-to-wear output has been killing it for a few seasons straight now. I love the fearless but tasteful deployment of colour throughout the range. It's a great offer of British staples that have a bit of pop, without losing sight of what makes them timeless and wearable. I'm also a huge fan of Fred's's approach to bespoke tailoring – his shoulder is distinctly English and yet it has the high armhole and freedom of movement of something much softer and more continental. He's incredibly clever.