of a James Bond Saga Suit
Ahead of the release of No Time To Die – Daniel Craig's last installment in the film series – we take a look at the wardrobe of a higher MI6 power, crafted by yours truly…
If you're anything like us, the prospect of going to see a fresh film release in the cinema feels like something of days gone by. Netflix and (literal) chill has dominated much of our stay-at-home lifestyles over the past year, after all. But some films are designed to be discovered solely on the big screen, especially if they start with a James and end with a Bond. After much anticipation (and a fair few changes in release date), Daniel Craig's final installment for the iconic saga is soon set to be released. While the plot is bound to be stellar, there's one big reason why we suggest you book a trip to see it on the big screen. Drumroll: style.
We all know that 007 is as sharp in his sartorial choices as he is in his agent skills. Be it through the performances of Sean Connery, Roger Moore, Pierce Brosnan or our current Daniel Craig – Bond's selection of suits are always immaculate – regardless of the hour or situation. Even when he's a bit roughed up mid-case, his case for the lived-in look is strong. Good luck convincing us otherwise. While those expectations are bound to be met by Craig in the upcoming release, No Time To Die, today – dear reader – we want to give praise to a higher sector of Bond's underground community. Specifically, "M": the Head of Secret Intelligence service.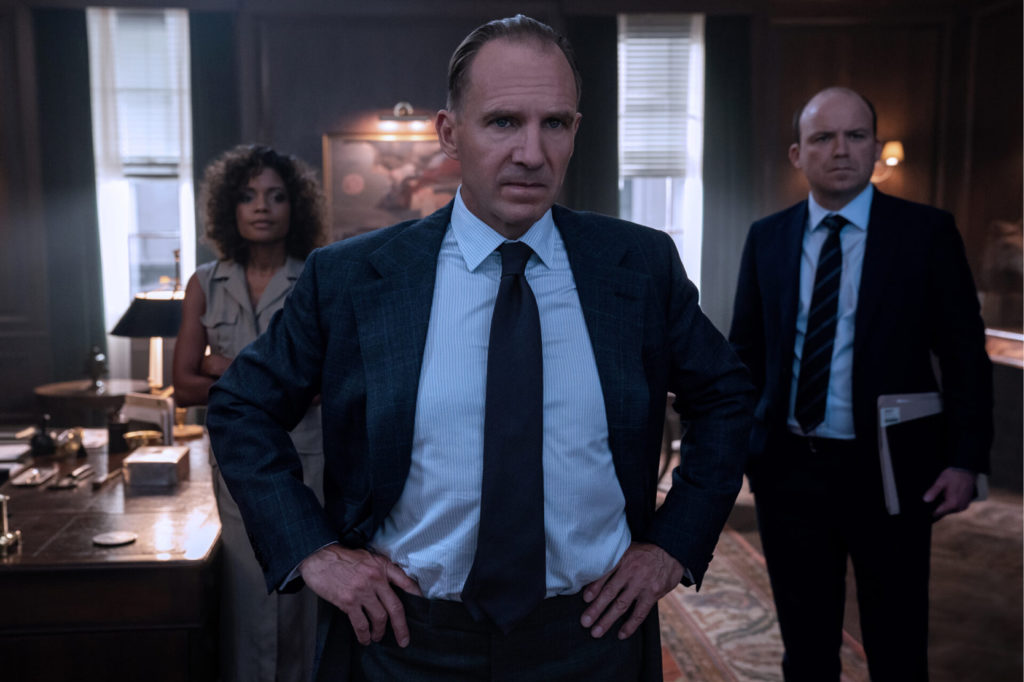 Played by the ever elegant Ralph Fiennes, M is the guy who really calls all the shots, so it's only right that his take on tailoring be just as strong – if not stronger – than Bond's. So who did he hire to service his style? Hint: you're on the website. Here at Timothy Everest, our longstanding goal is to seamlessly fuse traditional bespoke tailoring with contemporary design. That forward-thinking mission aligns well with Fiennes' character, so for the upcoming release we worked closely with the 007 wardrobe team to deliver bespoke ensembles which communicated his quality, intelligence and ever so subtle touch of pizazz.
The result? Two suits at two sides of the sartorial spectrum: single and double breasted. The first was arguably more fitting for a day at the office, but of course, no working hours in Bond-ville are ever the same. So we decided to elevate M's classic single-breasted stance through a bolder choice in texture: a Prince of Wales overcheck. Sourced from heritage British clothmaker Smiths Woolens, the grey cloth topped with a light blue motif strikes the perfect balance between sartorial excellence and sartorial statement, and as proven by Fiennes, can work for a bunch of different scenarios depending on your underlayer styling. We advise a merino wool roll neck jumper for a casual outing and an ivory button down shirt for a formal affair.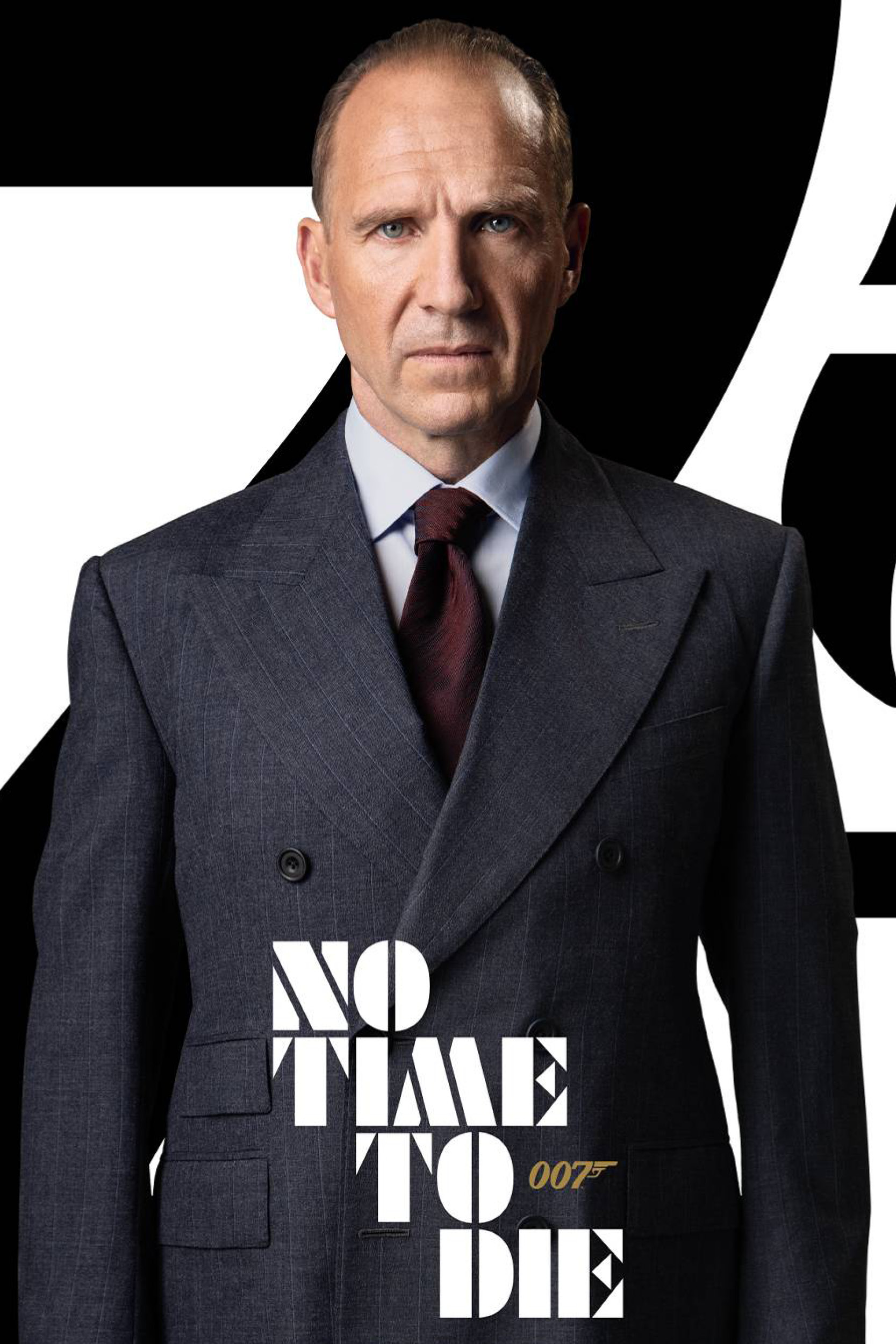 M's second suit was where we could have a bit more fun – naturally, due to its double breasted structure. The holy grail of tailoring, in our eyes. Calling upon the assistance of our fabric friends at Fox Brothers, we settled on a Fresco Pinstripe design: smart in historic context but stylish in cultural assets (look at the likes of Serge Gainsbourg, Clark Gable and Mick Jagger for proof)
Partnered with a crisp ice blue made-to-measure shirt (which we can sort you out with, FYI), the elongating silhouette is a failsafe port of call for serious business – just as long as it's perfectly measured to your silhouette. With that in mind, the best place to start is through a first stage bespoke consultation. But if you need that extra bit of convincing, take a trip to your local cinema to watch No Time To Die upon release. After meeting M's sartorial fluency, we're optimistic that you'll be booking an appointment with us in no time (no pun intended).