With the belated yet highly anticipated release of the new 007 film 'No Time To Die' upon us, what better time to celebrate the other sartorial luminaries of that most stylish of genres, the spy movie. Far beyond Bond, espionage cinema offers a rich tradition of tailoring excellence, the influence of which still resonates today. We asked International Man Of Mystery Ben St. George to take a look at five of the best.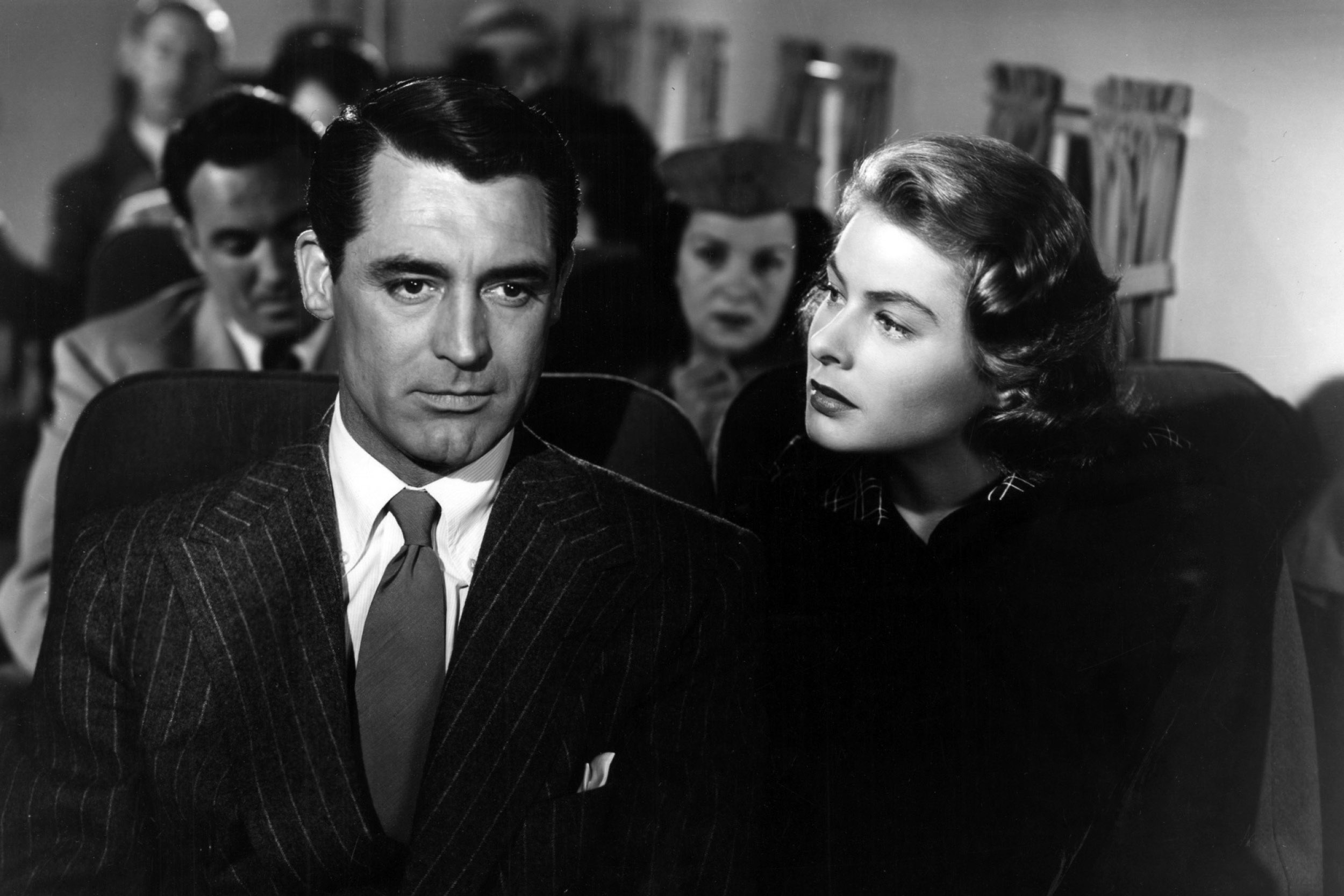 An oft-overlooked career high-point in the oeuvres of both Alfred Hitchcock and Cary Grant, this taut thriller sees Grant's government agent tracking down Nazis in Brazil with the help of Ingrid Bergman. Grant's wardrobe has aged remarkably well, with proportions that today look thoroughly contemporary. Note the soft shoulder and leafy lapels of his double-breasted suit in the early aeroplane sequence or his razor-sharp tuxedo during the film's riveting centrepiece party. He even sneaks in a natty hacking jacket with an open-collared shirt – uncommonly casual for the time. Volume and texture are deployed purposefully throughout, creating an effect of sleek, svelte seductiveness.
Ah, the new kid on the block. Whilst plenty of ink has been spilled about Tenet's unmanageable hype and labyrinthine plot, whatever you think about Christopher Nolan's convoluted temporal thriller, it certainly knows how to put a few good outfits together. The statuesque Elizabeth Debicki gets a couple of stunning looks and John David Washington's unnamed protagonist wears a seemingly endless array of knitted polos – his tonal dressing during the film's Positano sequence is a particular highlight. But it's Robert Pattinson's louche Neil who steals the show, always looking like he's come off of a hard night on the tiles and yet deploying a powerhouse D.B. and a truly ostentatious shawl-lapelled-jacket-and-scarf combination with equal aplomb. Backwards and forwards looking indeed.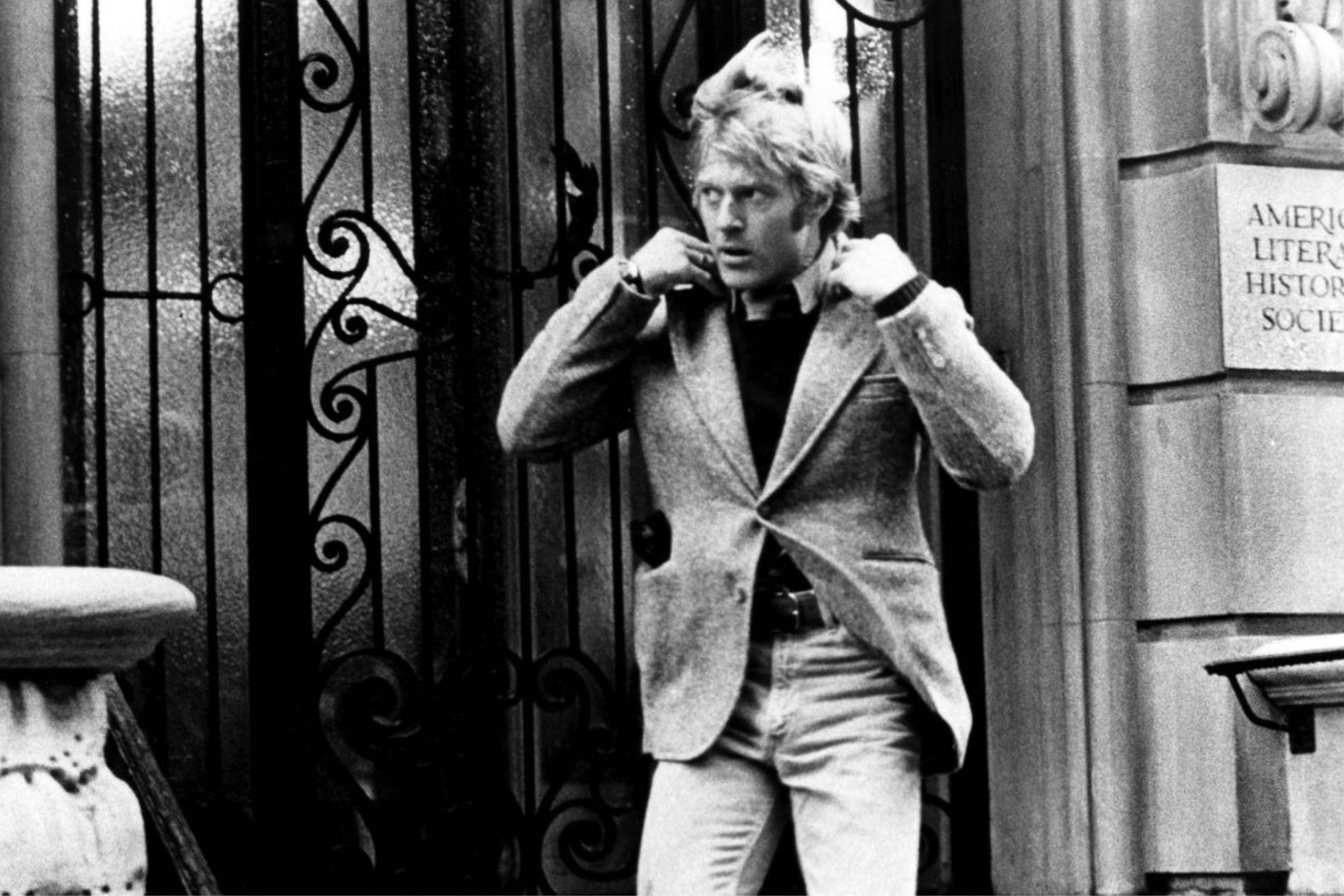 Three Days of the Condor (1975)
One of two high points of paranoid Seventies cinema (the other, of course, is Francis Ford Coppola's The Conversation), Three Days of The Condor, is anchored by a top-of-his-game Robert Redford as on-edge C.I.A. analyst Joe Turner. Breaking the mold of a stereotypical G-man, Turner's wardrobe skews more Ivy League; chunky herringbone tweed blazers, Oxford button-downs, washed denim and a killer navy peacoat. But for my money, it's the late Max von Sydow's shadowy Joubert who steals the show in what may be the most razor-sharp car coat in cinema history. Houndstooth never held such menace.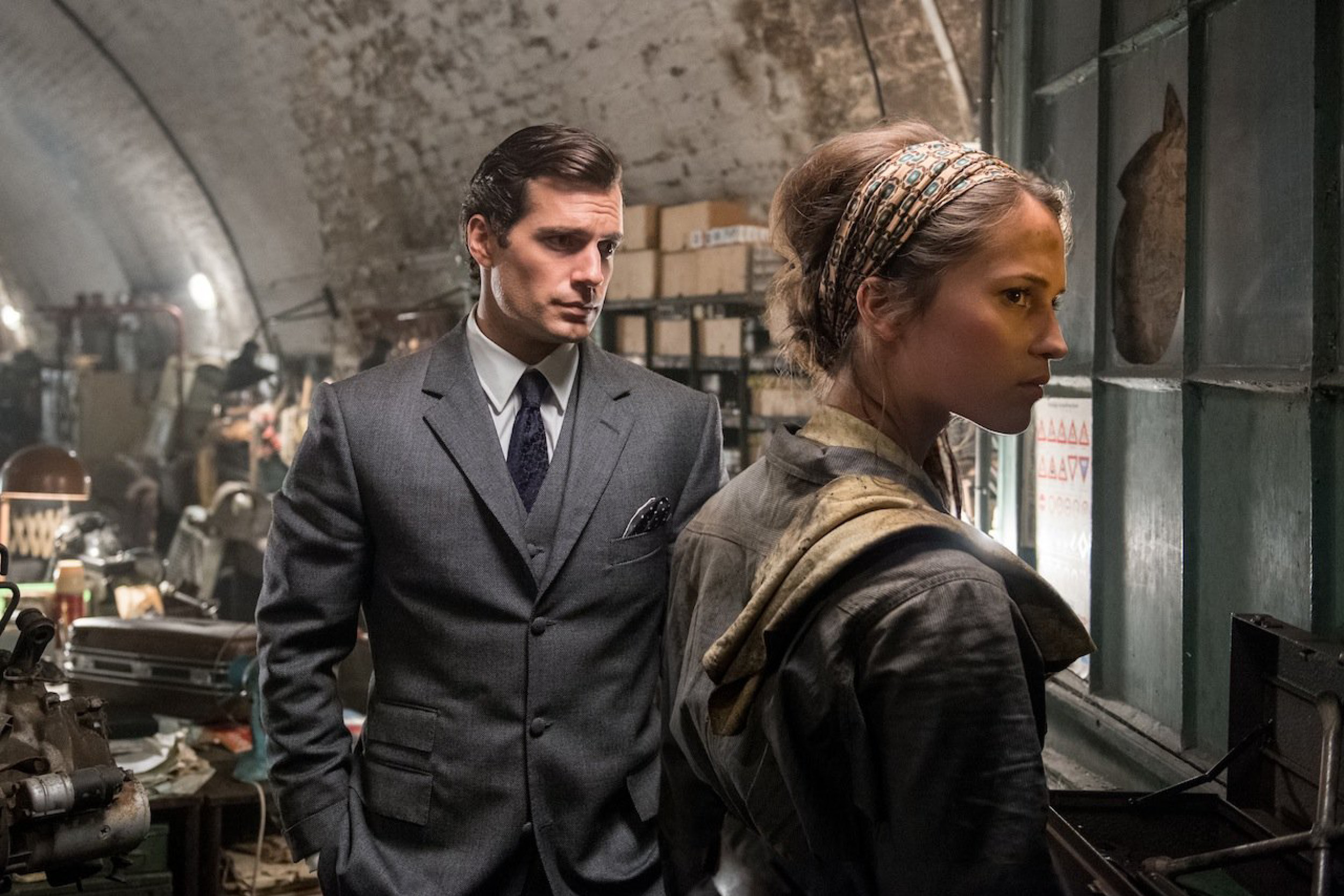 The Man From U.N.C.L.E. (2015)
Let's be frank – Guy Ritchie's 2015 spy lark is… not a great film, squandering a great cast (Cavill! Hammer! Vikander! Debicki! Grant!) on inconsequential action and, frankly, a pretty boring plot. However, I am willing to bat for it sartorially (especially as Timothy Everest created some of Mr. Cavill's tailoring). A scenery-chewing Elizabeth Debicki gets some great outfits (again), and I can't help but love its zest for rollneck-and-bomber combinations. Armie Hammer's suede and navy combination only being topped by the unreasonably jacked Henry Cavill's black-on-black-on-black ensemble. Chic and snappy, just like the film should have been.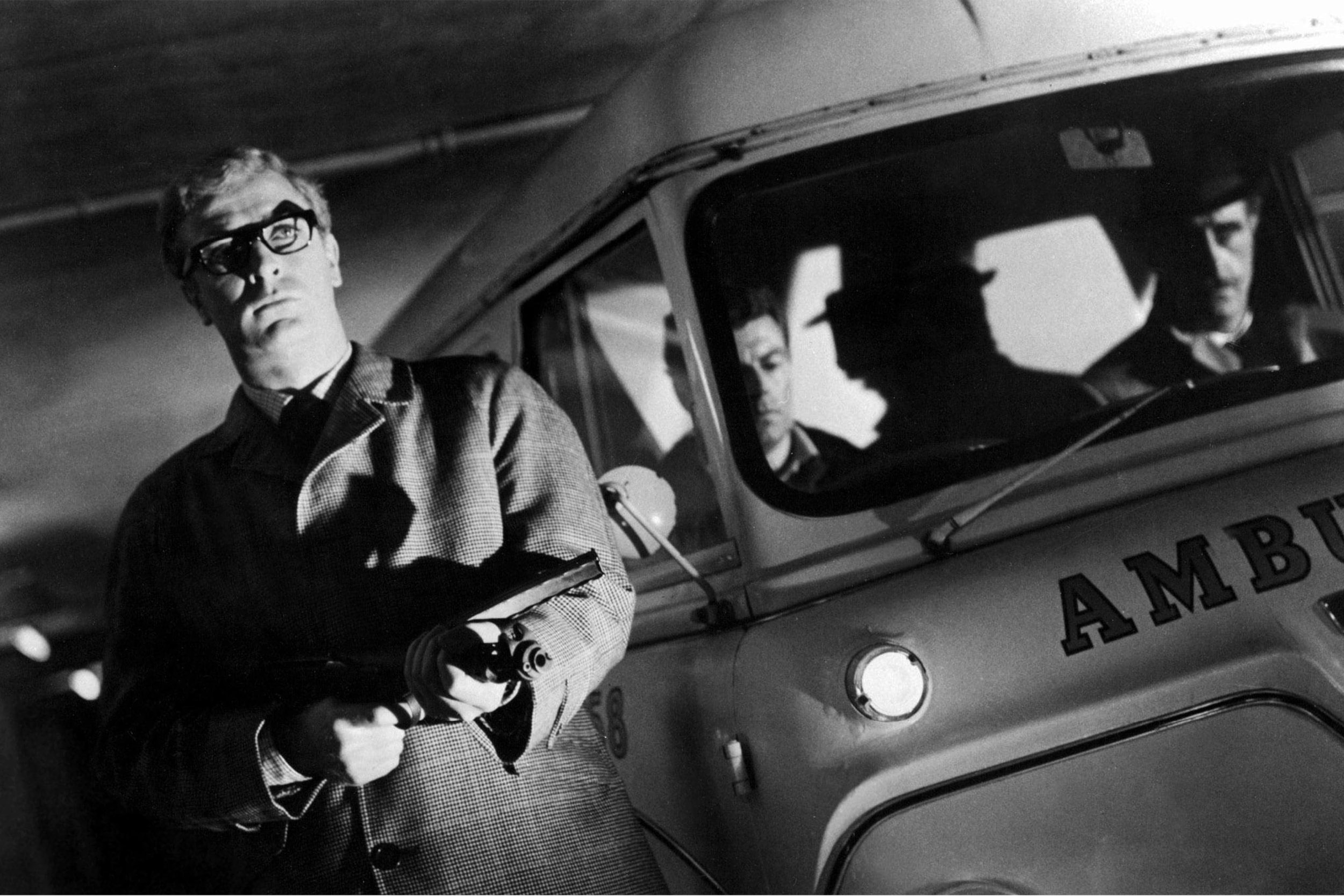 The great irony of The Ipcress File is that, for a film ostensibly about the workaday mundanity of real espionage, it evolved into an enduring staple of archetypal mid-century British style. Michael Caine's sardonic Harry Palmer is an anti-Bond; his monotonous espionage job consists mainly of waiting and paperwork. He lives in a snug flat; makes plunger coffee, he even keeps objects in the outside pockets of his suit. His signature look – charcoal broken twill suit, narrow tie (never quite in place), raglan-shouldered mac, and of course those Oliver Goldsmith glasses – was meant to be pedestrian by design. Instead, elevated by Caine's ineffable performance, it's become something between style icon and national dress.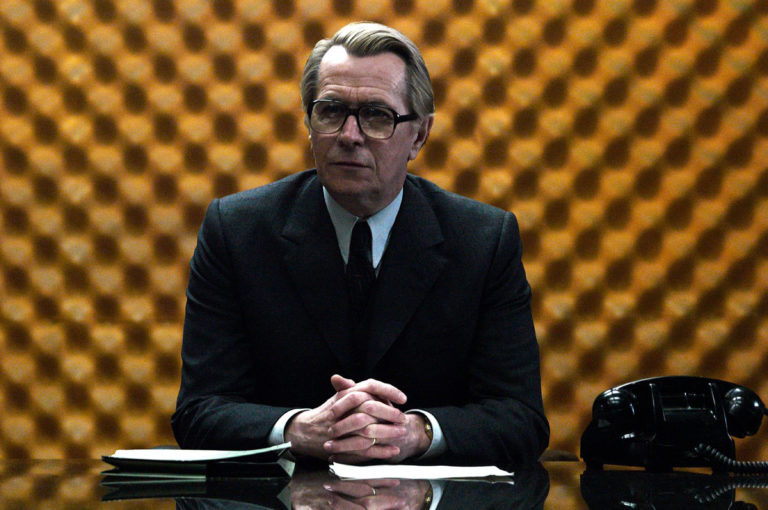 Tinker Tailor Soldier Spy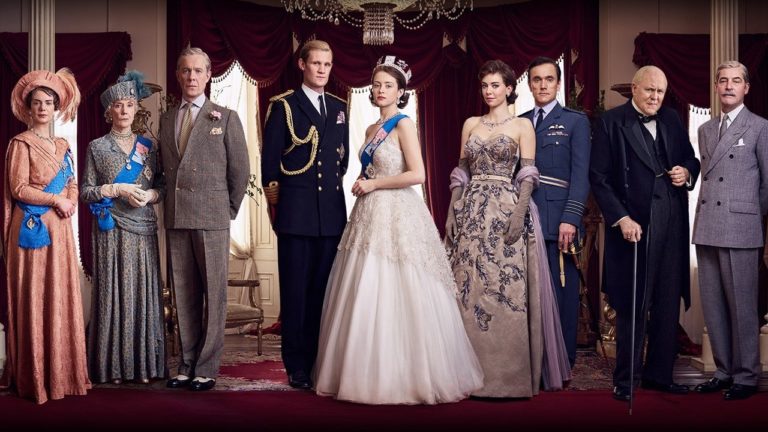 Looking Back at Four Seasons of The Crown and Timothy Everest