Whether it's elegant knitwear, a pair of luxury socks, or a made-to-measure suit James Bond would literally kill for, we've got plenty of fantastic things for you to spoil loved ones (and yourself) this festive period.
If the big man in Lapland wants to keep his elves happy this year… he could do far worse than buy them all a Ribbed Cashmere Hat. Your ears will be so grateful for the soft embrace of this classic piece of winter headwear, you'll never want to take it off.
The same can also be said for our selection of scarves in Cashmere, simply the most satisfying form of ribbed insulation for any little helper. And if the jolly old fellow is looking for something for himself to wear after all his hard work is done, our Vintage Vicuna Cashmere Crew Neck would be most rewarding.
The old cliché of the Christmas jumper is an obvious but forever welcome guest during the holiday season. The Merino Wool Reverse Stitch Roll Neck in fawn (pictured) is the ultimate mid-layer for sipping whiskey by an open fire, and looks good with any jacket. And, if you want to go even further with the festive style, our forever-popular Shawl Collar Cardigan is the perfect piece to wear whilst roasting chestnuts, perhaps.
For someone who likes the extra-special accessory, we have a collection of hand-woven scarfs by Tamaki Niime. Ms Niime is a craftsperson in the Japanese tradition of Banshu-Ori, an ancient process of making cotton textiles in one continuous production cycle, using time-honoured techniques like Sakizome – a way of dyeing the yarn before weaving the cloth on vintage looms.
This style pictured is a unique 'Only One' design and will be cherished by the lucky person who comes to possess it. A truly special gift.
A true stalwart of footwear for almost 150 years, Sanders continue to supply us with the best in classic style and handmade quality for more informal dressing. Their Chelsea Boots are a fine addition to anyone's wardrobe and will see you through the winter and beyond.
Another timeless classic is the suede Hi Top Chukka Boots, available in a number of colour-ways, including navy (pictured) and green. This style was allegedly worn by Steve McQueen in Bullitt and are known as the 'Playboys'. Can't get much cooler than that, can you.
Forget the gold rings and the turtle doves, what most people want on Christmas morn is a quality pair of socks to slip into. Our dress socks, made from the highest quality Egyptian cotton, are highly durable and hand-finished. And there's a colour for every occasion of the coming year.
At Timothy Everest we pride ourselves on our selection of ties. Made in Italy, mostly from silk, even the most sensible of suits will sing from the rafters with one of these around your neck. A perfect stocking filler.
For a lot of folks, the festive season inevitably means re-watching, and falling asleep to, classic Bond films. A British institution that is loved around the world, why not truly immerse yourself in the world of Bond by gifting someone (yourself) a visit to his boss's tailor. (Timothy Everest has suited the character M, played by Ralph Fiennes, for the last three Bond movies.)
And this Taupe Check Jacket, by-the-way, might be something Jimmy B would slip into on the one day of the year he gets to relax.
One of the problems with Christmas is trying to attend every occasion you're invited to, or trying to steer through the messy season whilst staying sharp. Might we suggest our Merino Polo as the perfectly versatile shirt for late night celebrations or an overcrowded calendar where even finding time to change clothes is almost impossible.
Relaxation is something we all strive for at Christmas so to help, why not indulge in our selection of Japanese incense packets. And once you've lit up and found yourself sitting comfortably, perhaps peruse one of the latest publications we have on offer. Cheers.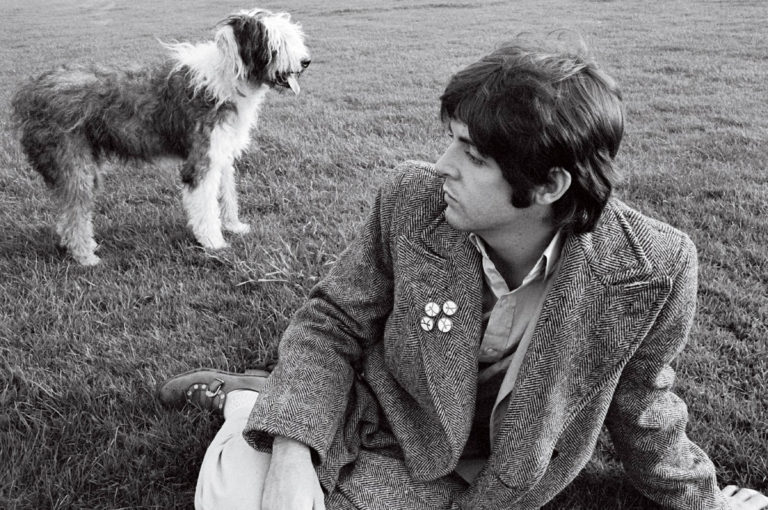 (Specifically, via the music industry)