Evening Wear for the Party Season
(All thanks to cultural icons, of course)
From Humphrey Bogart to Mohammed Ali, these sartorial icons are the greatest point of reference to embrace evening wear this festive season…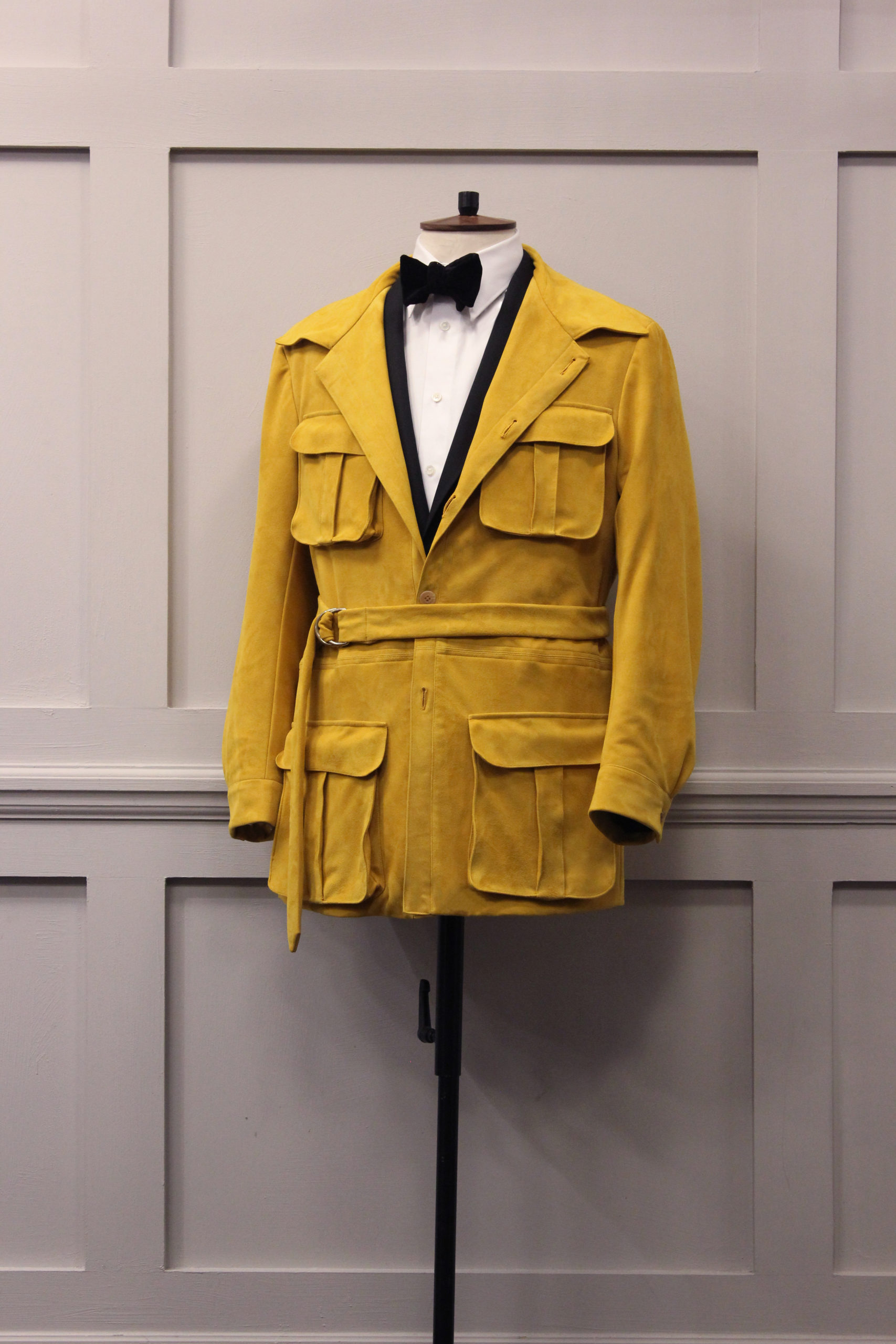 When you think of last winter, what comes to mind? If you're anything like us, probably not much given the restraints of a global lockdown. While the prospect of cosying up at home next to a fire fits the quintessential scenario of colder nights, one key benefit of former winter seasons is the glamorous black tie events that come with them. Specifically, around the festive holiday. Good news: they're back in swing this year.
Which leads us on to the most obvious question at hand: what to wear? While the obvious image of evening wear seems pretty refined, there's actually a variety of ways to address the dress code, and it all comes down to the details: whether it be through the cut of the jacket you choose, the colour you centralise your look with, or the accessories you pair it with. Fortunately, here at Timothy Everest, our made-to-measure and bespoke services are on hand to deliver ensembles for any kind of desire.
But should you be stuck on where to start, here's a little dose of inspiration: courtesy of our favourite cultural icons who made the strongest case for elegant soireé attire.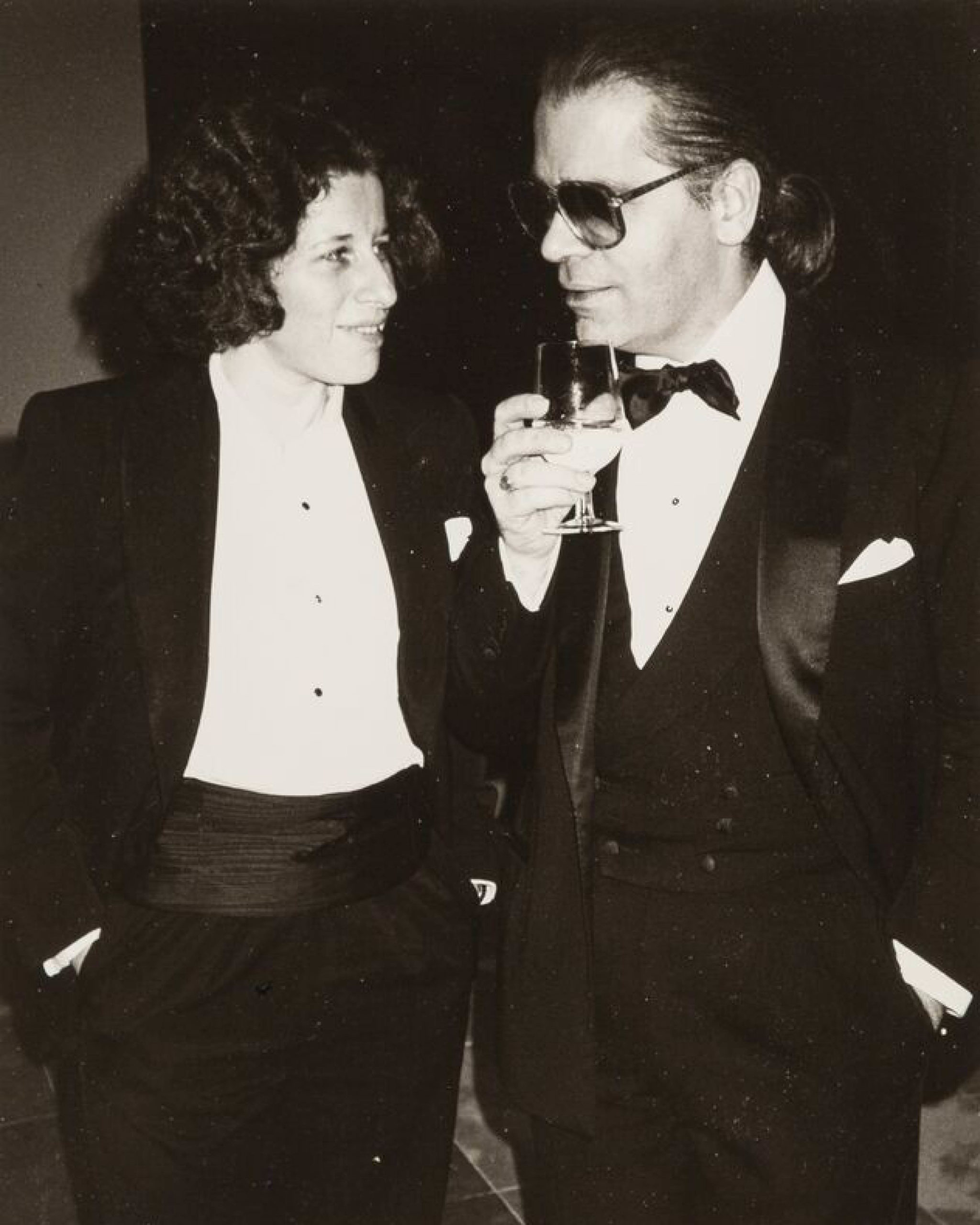 Think three piece (via Karl Lagerfeld)
Karl Lagerfeld was known for elevating classic pieces in his designs. But this extended to his personal wardrobe too, particularly for black tie occasions which welcomed a lot of three piece suits. In this case, the starting point was a double breasted waistcoat, cut low to expose his crisp white shirt beneath and partnered with a single-breasted, shawl-lapelled jacket. For similar effect, be sure to request those wide, satin finishings in your bespoke consultation with us. And if you're in the mood for a cummerband, the best reference is his right hand: Fran Lebowitz.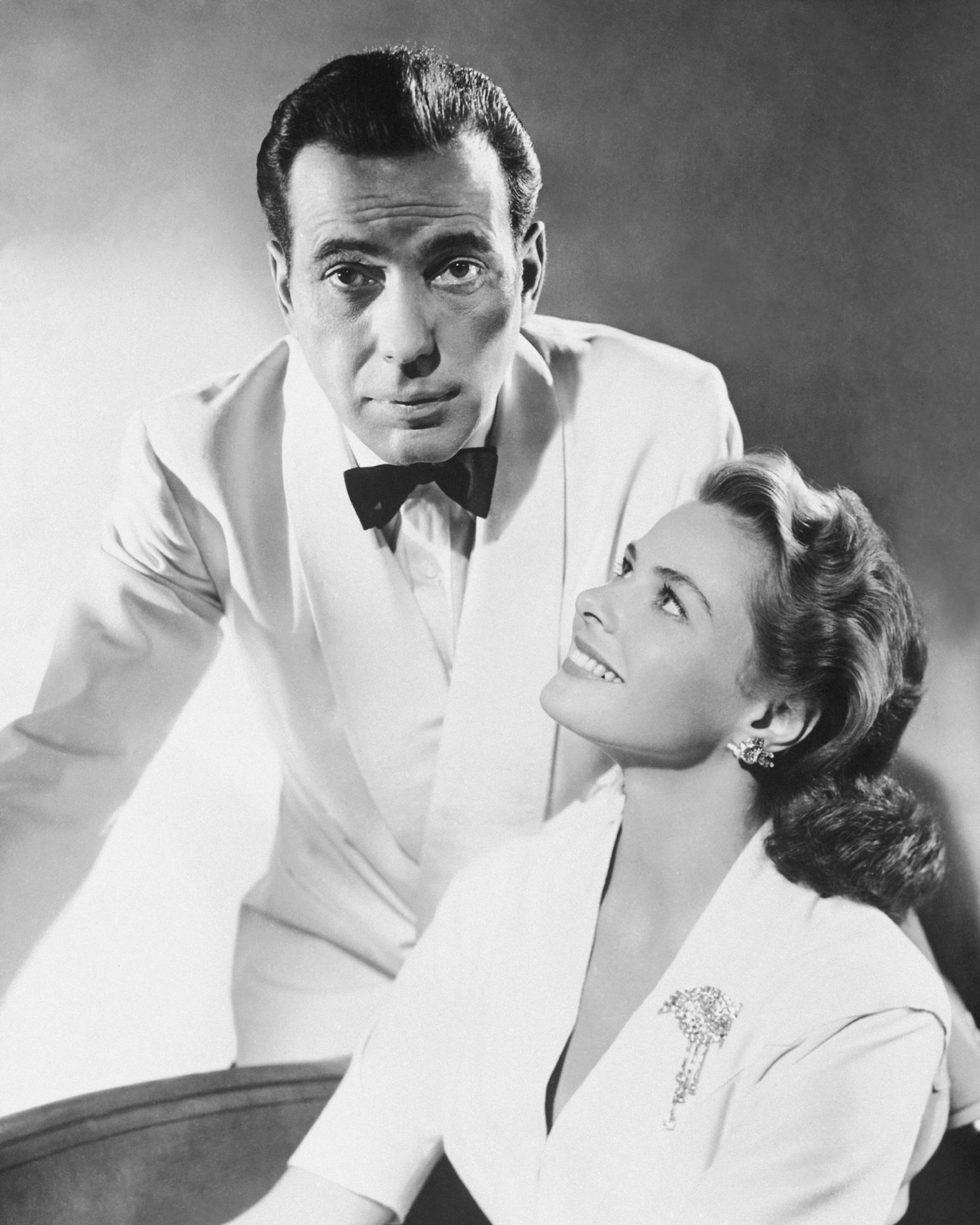 Embrace the brighter side (via Humphrey Bogart)
One of the best ports of call for evening wear inspiration? Easy: Old Hollywood. Specifically, Michael Kurtiz's Casablanca, half of the hype of which was probably down to Humphrey Bogart's excellent showcase of tailoring. Our favourite moment in the film slots in the evening wear category: a stunning cream jacket, cut in a low double breasted structure and fronted by generous shawl lapels for a powerful finish. After requesting a similar silhouette, make sure to take note of Bogart's bow tie size – on the smaller side – for a formal move that keeps all attention on your daring dinner jacket.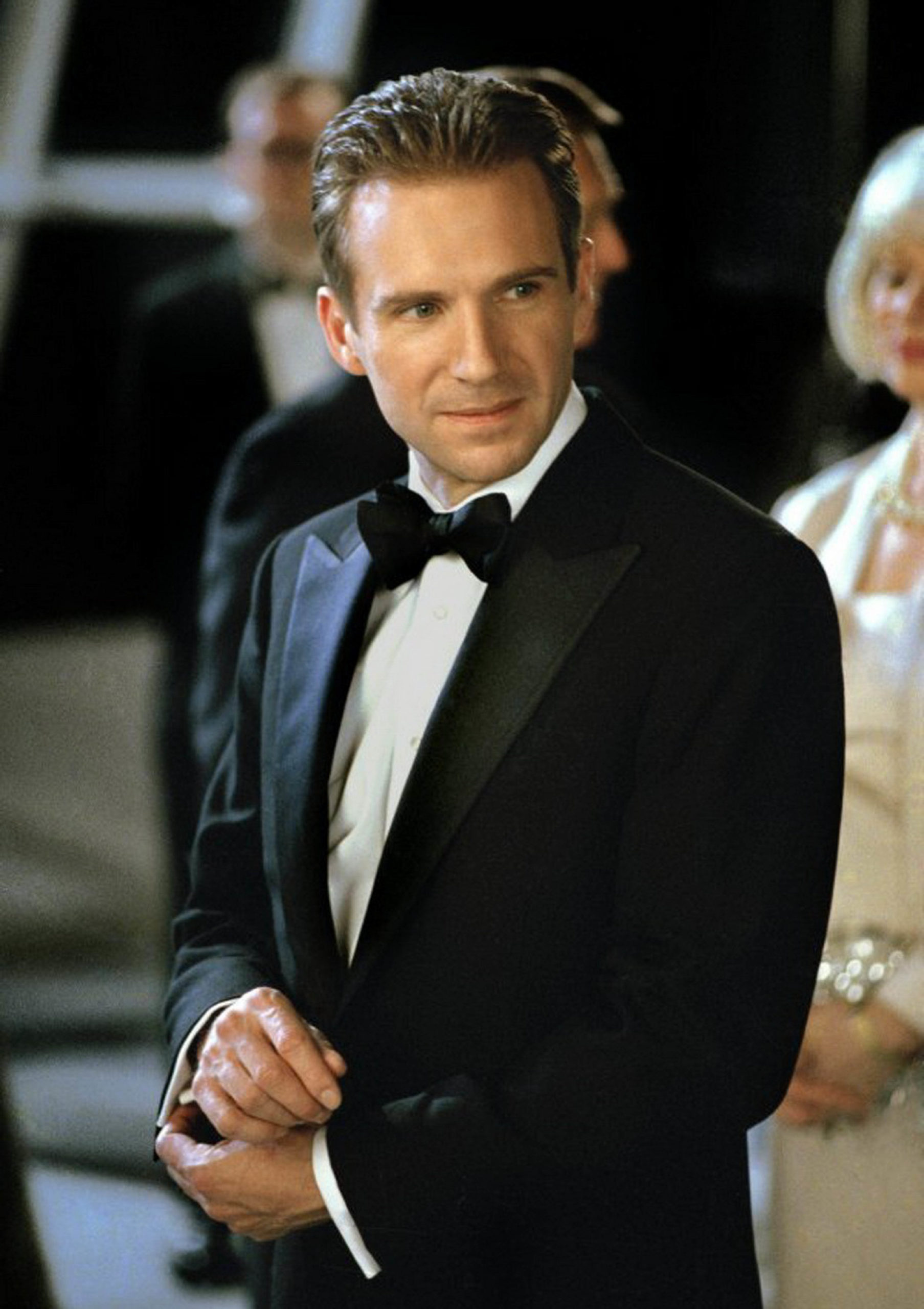 There's power in the peak (via Ralph Fiennes)
If shawl lapels aren't your thing, fear not, as the peak lapel is just as striking (perhaps even more, literally speaking). The power of the pointed shape has been proven by an abundance of cultural icons over the decades, but if we're to reference a man who makes it work today, it's one of our own clients: Ralph Fiennes. Having worked with the actor on a bunch of bespoke suits (the latest of which you can see in No Time To Die), we've come to understand that Fiennes likes to communicate his sartorial consciousness through correct proportions and a subtle variety of textures. Just look at the 1/2 inch exposed cuffs, satin lapels and velvet bow tie for proof here: a classic approach to evening wear which is hard to beat. We know Fiennes' bespoke desires well, so if you're into them, a consultation is just a click away.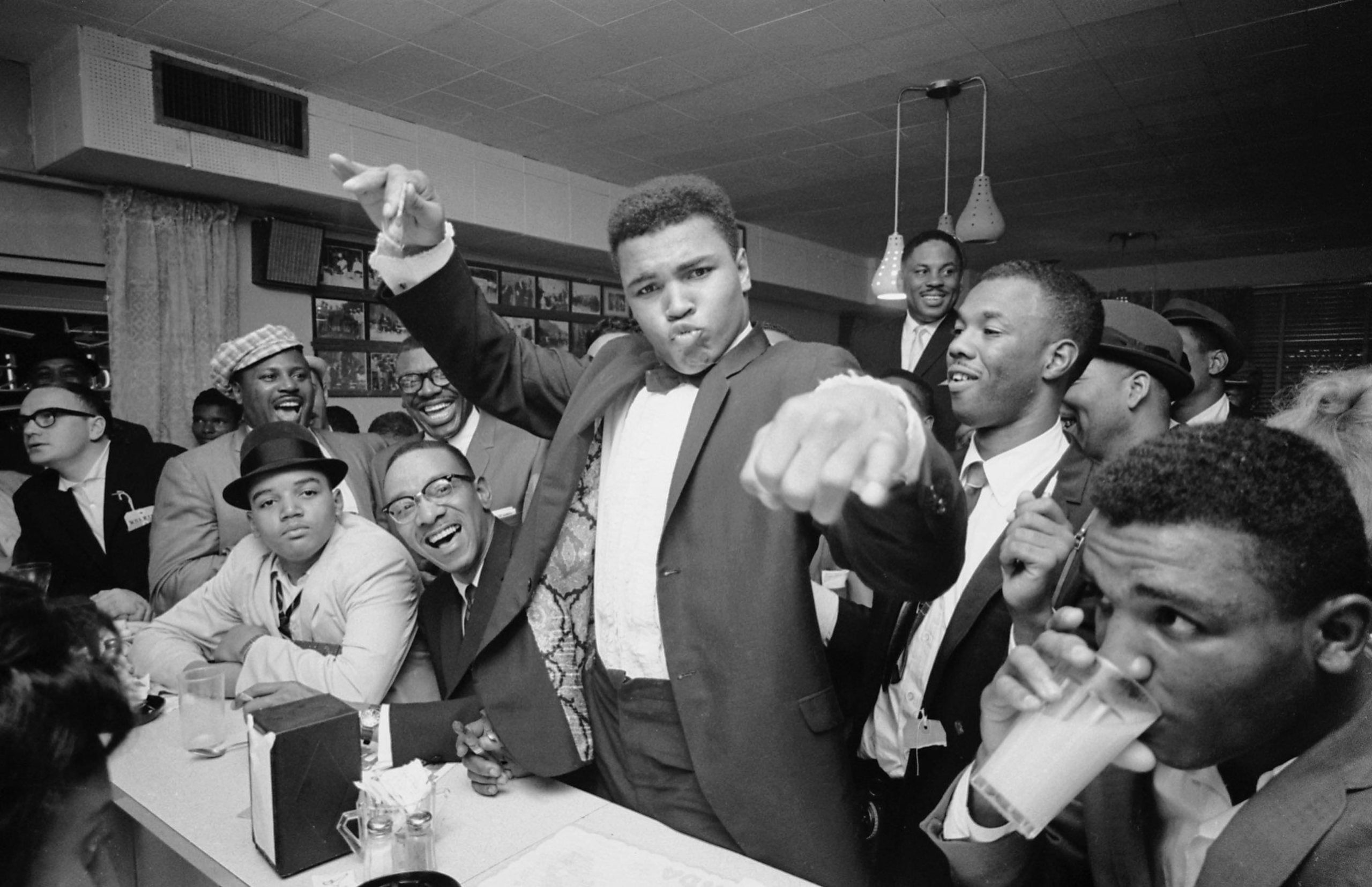 Simple always works (via Mohammed Ali)
To those who wish to meet the evening wear expectations without going too black tie, a simple single-breasted suit from our made-to-measure service will do the trick. A winning cultural reference for your consultation? Mr Mohammed Ali. Nodding to the formal expectations of his soireé through a mini bow tie and white button down shirt, the notch lapels on the upper half of his single-breasted ensemble toned things down just a tad, in turn creating the perfect amount of coolness for an expressive evening. What's not to love?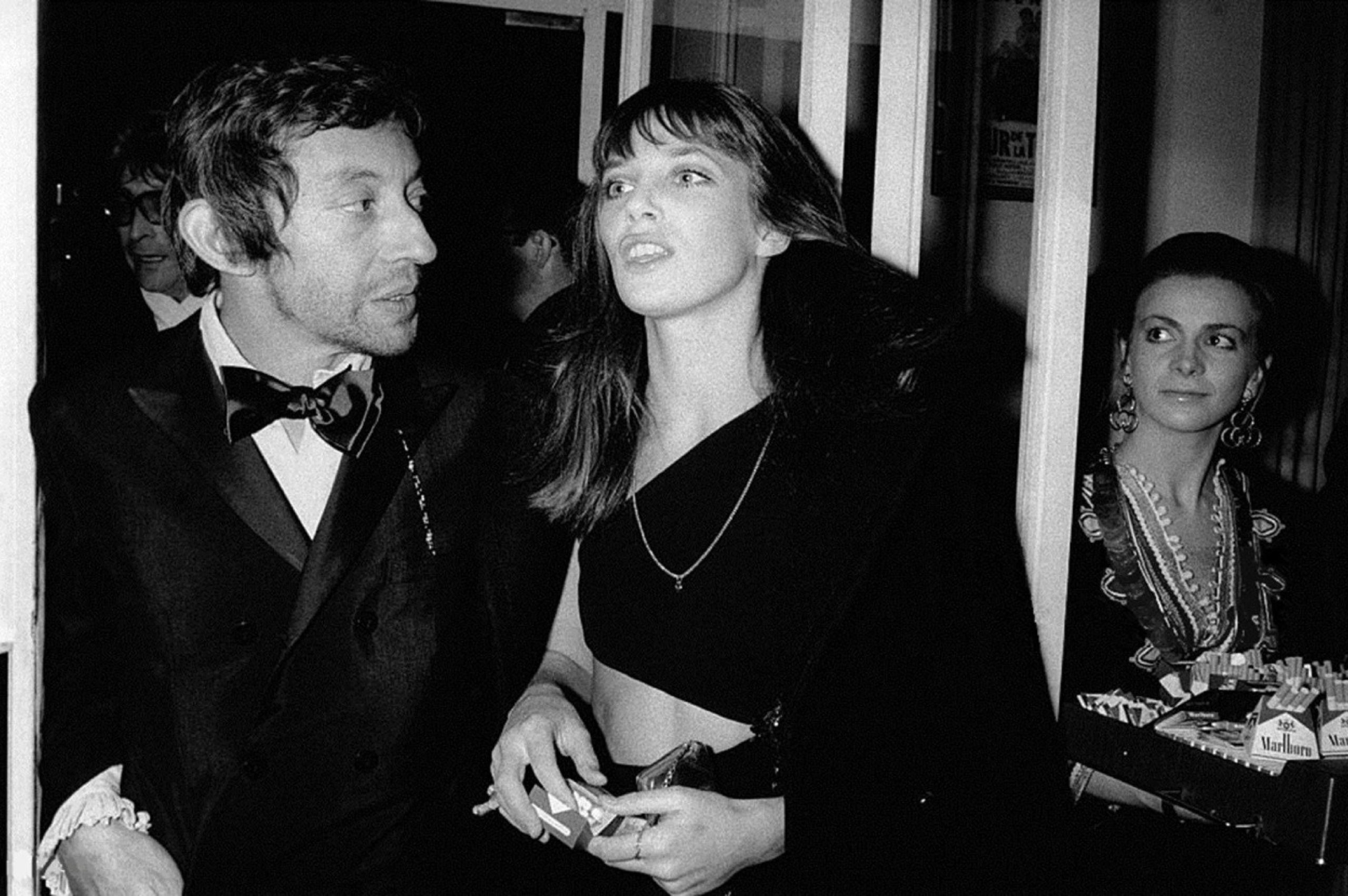 Challenge the sartorial status quo (via Serge Gainsbourg)
Sure, there are certain expectations when it comes to serious evening attire, but if you're the kind of guy who likes to throw the rule book out the window: you'll do well to cite French style purveyor Serge Gainsbourg for upcoming events. His mastery of menswear was achieved in his purely nonchalant way of wearing pieces (see here how he ticks the box for all formalities but rejects any sense of stuffiness by leaving the top button open on his shirt). That being said, the suit which holds his insouciance together is supreme, and the perfect port of call for a bespoke order to last. But should you desire a more casual take on his double breasted design, our washed wool ready to wear set awaits.