Five alternative ways to wear denim
From the figures who made a winning case for it
From James Dean to Lou Reed, these are the cultural icons who drove the denim look forward. So if our jean collaboration with Fullcount and Co takes your fancy, there's no one better to take a style tip from for the season ahead…
Classic pieces forever lie at the crux of a good wardrobe. Here at Timothy Everest, our speciality in said pieces is, of course, tailoring, but that's not to say it's the only thing we call upon during a daily rendezvous with our wardrobe. Sometimes, our dress sense asks for a more casual approach, and the answer to it is simple: good denim.
More specifically, our very own denim, which was crafted in collaboration with helmed Japanese Selvedge brand Fullcount & Co. There's two dyes to choose from – indigo for the effortless, white for the bold – and the reconfigured quality of both is guaranteed to deliver style upon wear for the long run. That is, if they're paired with the right gear.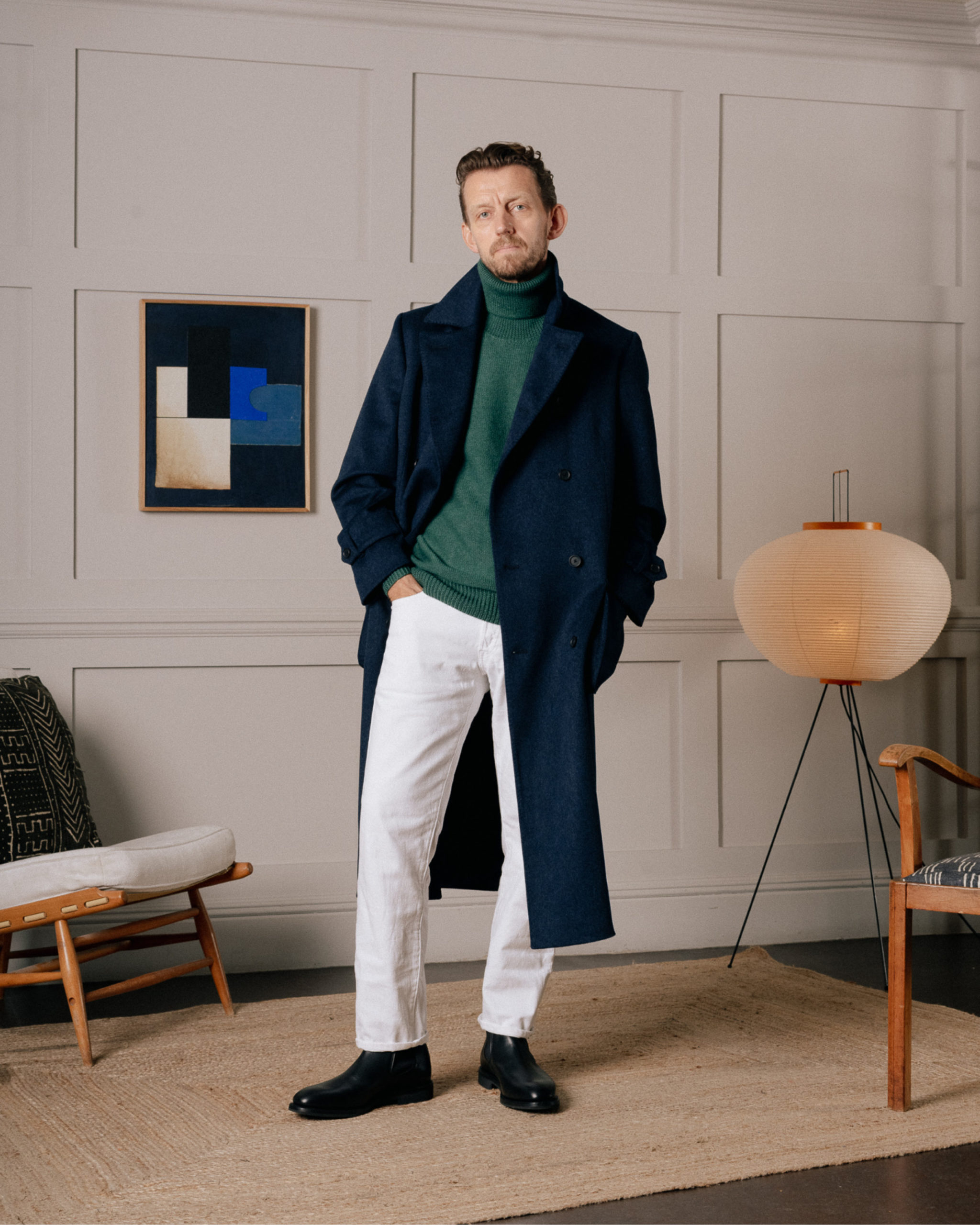 Whether you want to maintain some sense of formality with tailoring on top or go a bit more underground with complimenting levels of leather, here's a list of our favourite creative guys who delivered the greatest denim lessons. Cite their sensibilities for menswear success this Autumn/Winter.
Those who say tailoring doesn't work with denim clearly never took a style cue from Serge Gainsbourg. France's most renowned musician made his own rules with menswear, one of the greatest of which was contrasting dress codes. A generously unbuttoned white shirt and double breasted blazer was his go to gear alongside straight cut denim and white repetto jazz shoes. All in all: a look which serves a subtle sense of pizzaz any season, any year. Start with our classic fullcount style and follow suit.
Wondering how to style our white fullcount jeans? The answer lies in Michelangelo Antonioni's cult 1967 film: Blow Up. The specific source: leading actor David Hemmings (AKA photographer Thomas) whose uniform starts with bright denim and moves to hit all notes of the staple scale through a leather buckle belt, blue button down shirt, heeled leather boots and a corduroy green blazer. The effect? A refreshing sense of coolness to collegiate style and a look to last for the long run.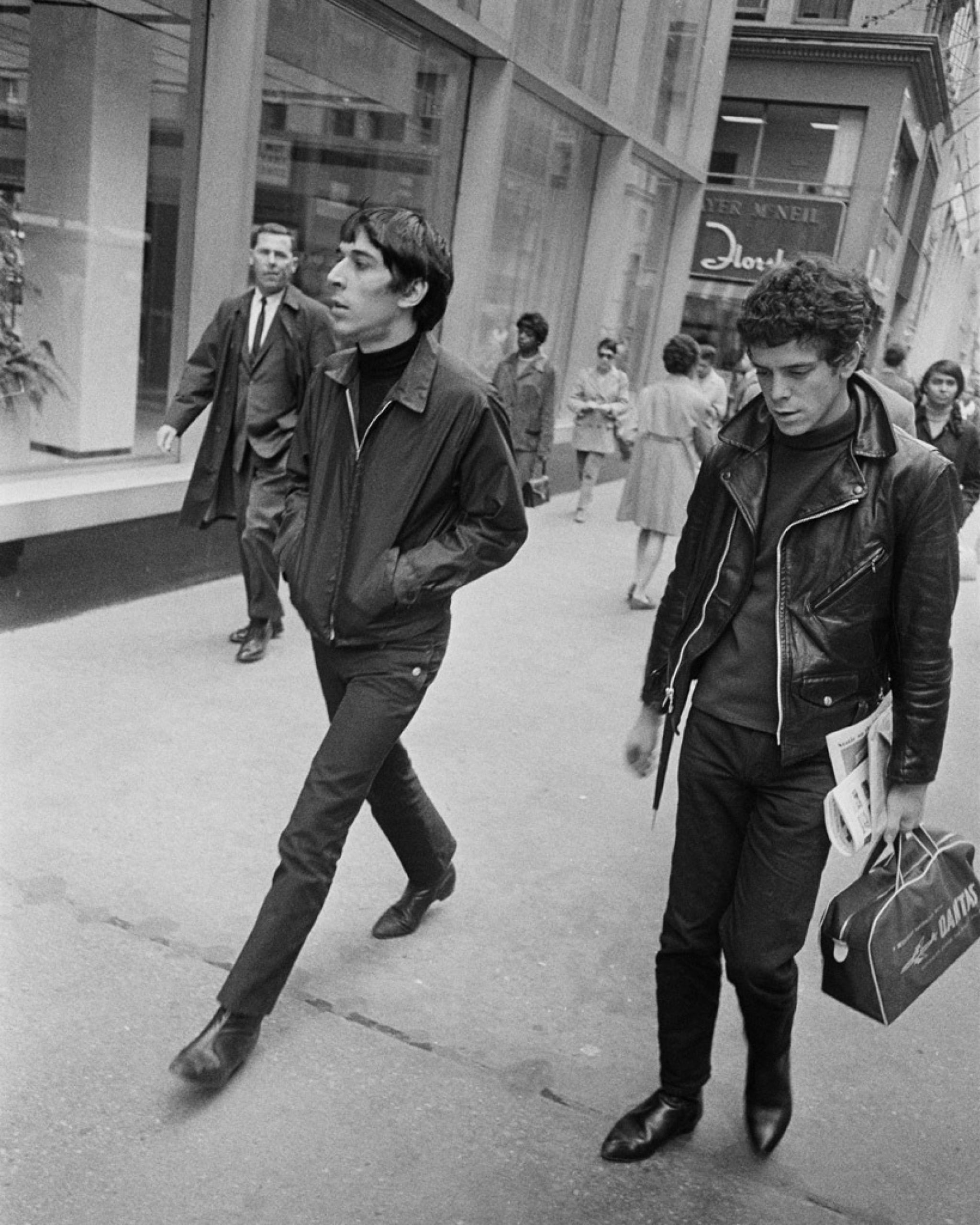 While London-based musicians were prioritising slim-fit mod suits in the late sixties, New York-based artists stuck to heavy levels of black and straight cut denim. A classic case in point? The Velvet Underground founders John Cale and Lou Reed. Both chose to base their outfits with black turtlenecks and ground their jeans with battered leather boots. For the finishing layer, Cale (left) opted for a cropped zip-up jacket while Reed (right) served up a striking motorcycle leather. The former brings some nonchalance, the latter pizazz. Choose accordingly.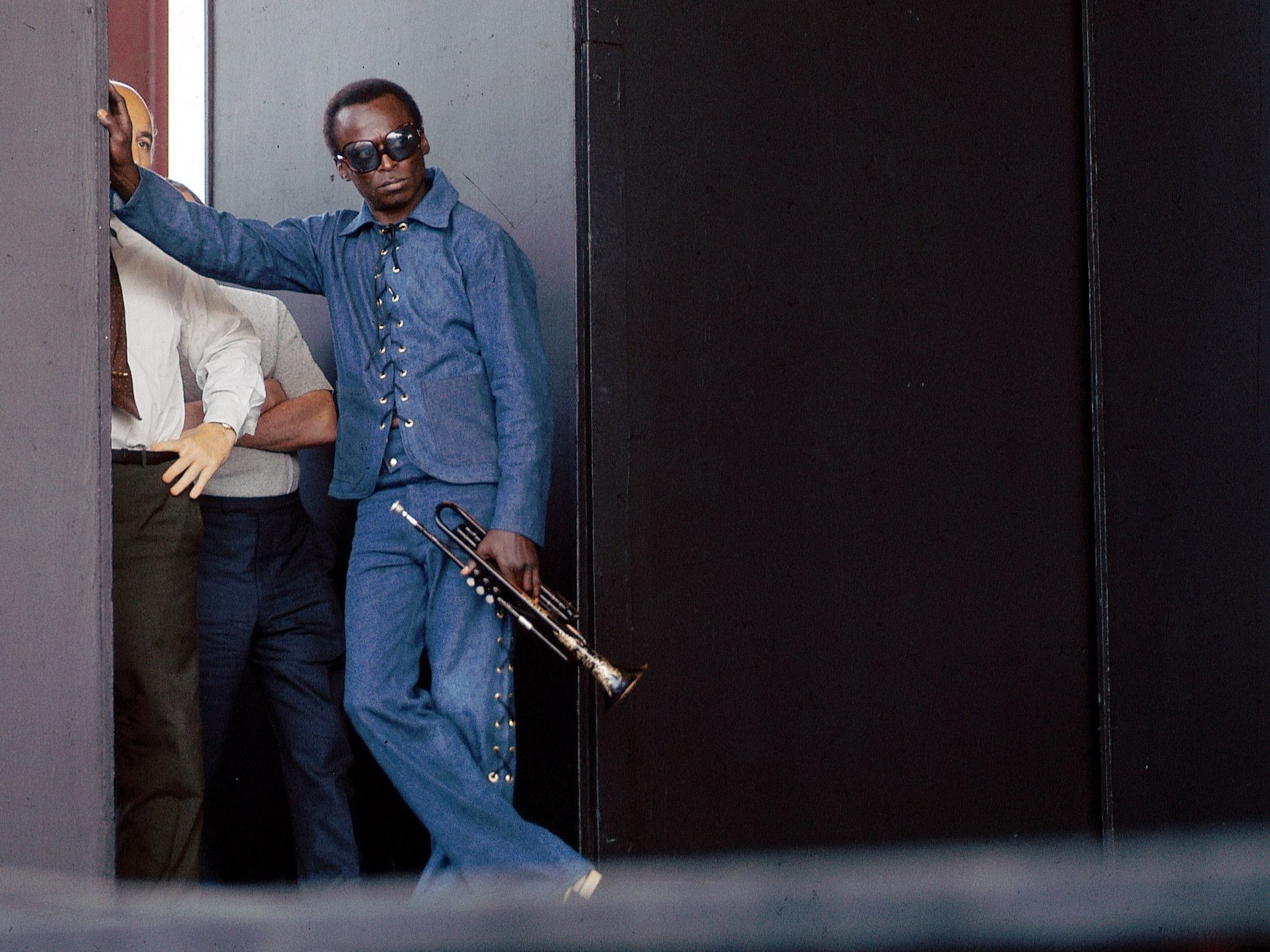 Double denim is a tricky thing to master, but if you follow in the footsteps of Miles Davis, you're a lot more likely to pull it off. The key, as the jazz master conducted, is embracing it in a confident yet less conventional manner: demonstrated by the details of his matching set here. Cross tie fastenings, huge patch pockets and an oversized collar later, a serious statement was served. Be sure to choose an equally interesting jacket to compliment our fullcount style for a similar effect.
And let's not forget the most classic cultural reference of all: James Dean. Alongside Marlon Brando, the silver screen star probably carries the greatest credit for popularising the denim look in the mid 20th century. Selling the staple status of jeans alongside an equally staple upper layer – the white crew neck t-shirt – Dean's look is the easiest port of call to embrace denim in the simplest (but, rest assured, effective) manner.