Five female sartorial icons to champion
In celebration of International Women's Day…
Sartorial style has a different history for women. While the universe of womenswear has long been built on exquisite craftsmanship, the concept of a woman wearing a trouser suit more traditionally catered to a man has been somewhat of a taboo in society. The reasons ridiculously relate to gender equality, and in a broader social picture, the justification of style is one of the many ingredients as to why International Women's Day was enacted. This we celebrate today.
Celebration is a word we carefully consider here, because although there's still a way to go for women to be truly valued at the same level as men, much has changed over the centuries. Specifically, in the sartorial department. Thanks to a wave of cultural muses, females have fashioned a timeless case for a sharp trouser suit just as excellently, if not, well, better, than men – and in case you weren't aware of it (more fool you) we're bringing it to light.
While we may be a menswear brand, we chronicle all individuals who approach style with externality in mind – which is why our bespoke cliente list includes the likes of Tilda Swinton, Alicia Vikander and Vanessa Kirby. So herewith, five of our favourite creative muses who paved the way for change in a woman's wardrobe.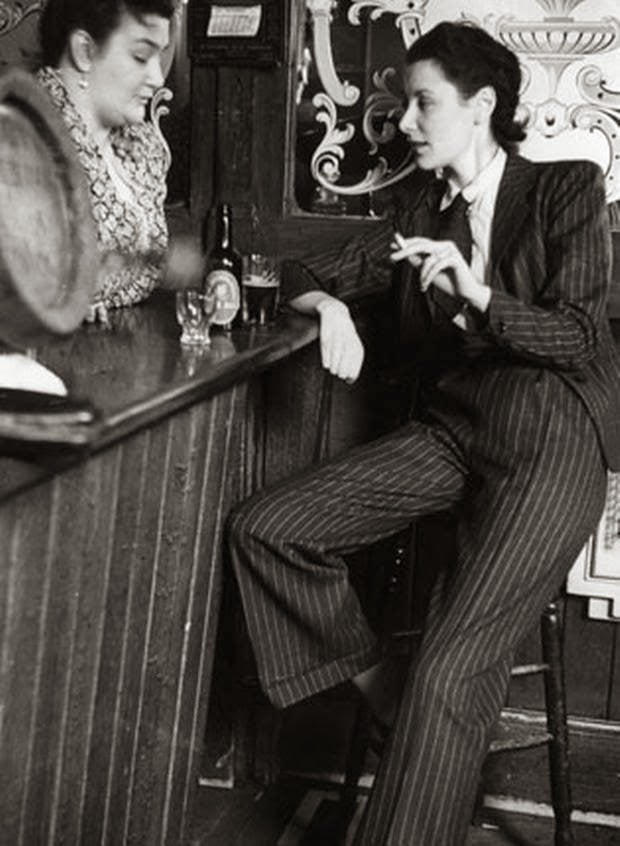 Roland Barthes believed that the expression of words constitutes the act of wearing clothes, and no woman proved the reality of that saying more than Anne Scott-James. Working as one of Britain's first female journalists in the 1930s, she also worked for change in women's style – frequently selecting classic sartorial ensembles for her social excursions. Just look at this local pub outing for proof of her power: a sharp pinstripe suit with nifty notch lapels on top and wide, cuffed trousers on bottom. Just excellent.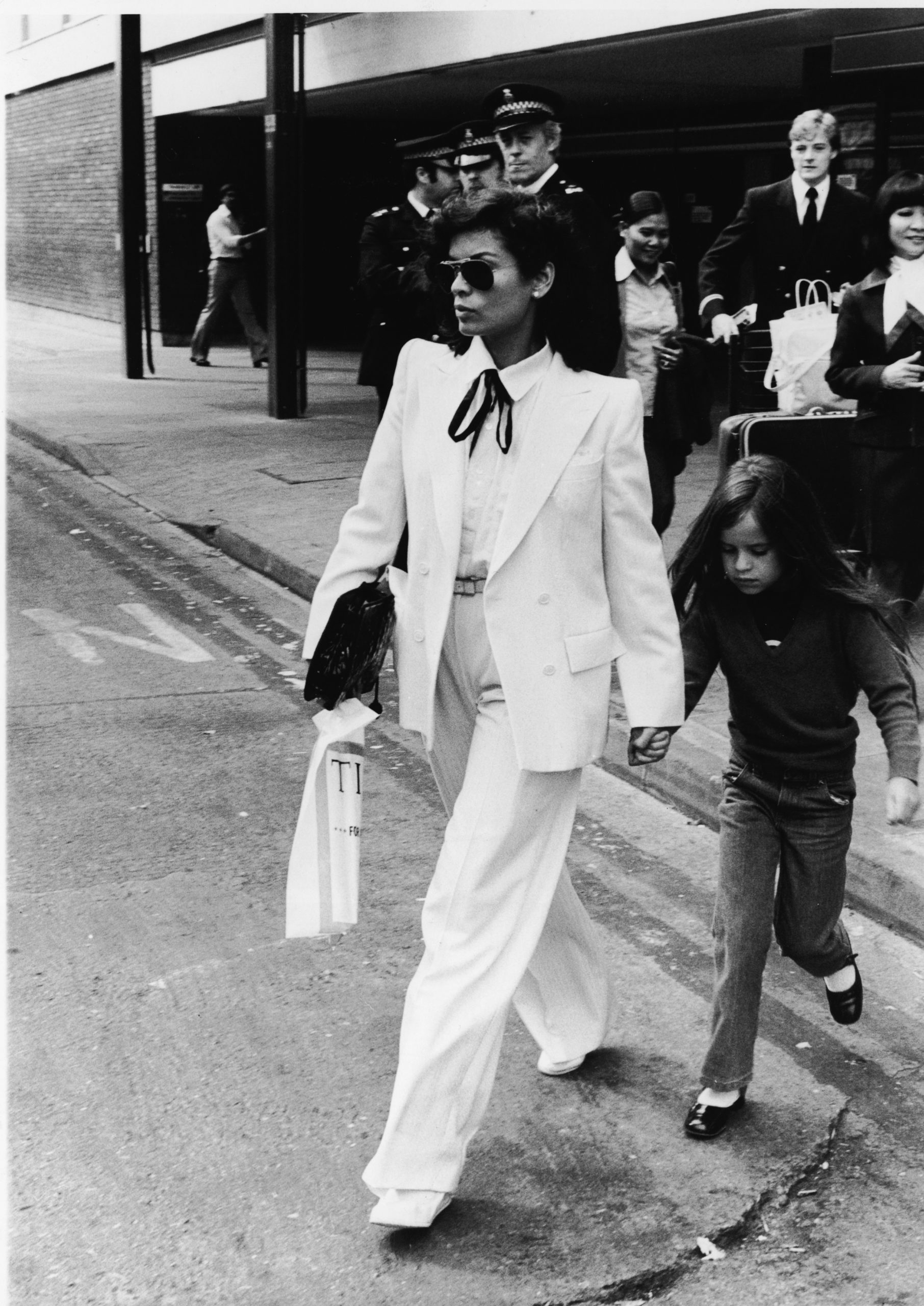 The power of a well-crafted suit is enough to make one's style game soar, but seventies icon Bianca Jagger took the move one step further via her fabric colour of choice: white. Frequently opting for the purest sartorial ensembles, Jagger has long delivered the sharpest details: from flared trousers with a high rise to dagger-like shoulder lines above huge peak lapels. Sure, her clothing choices may have been a symbol of the flamboyant decade, but they have aged incredibly well, and are a top port of call to serve serious pizazz this summer.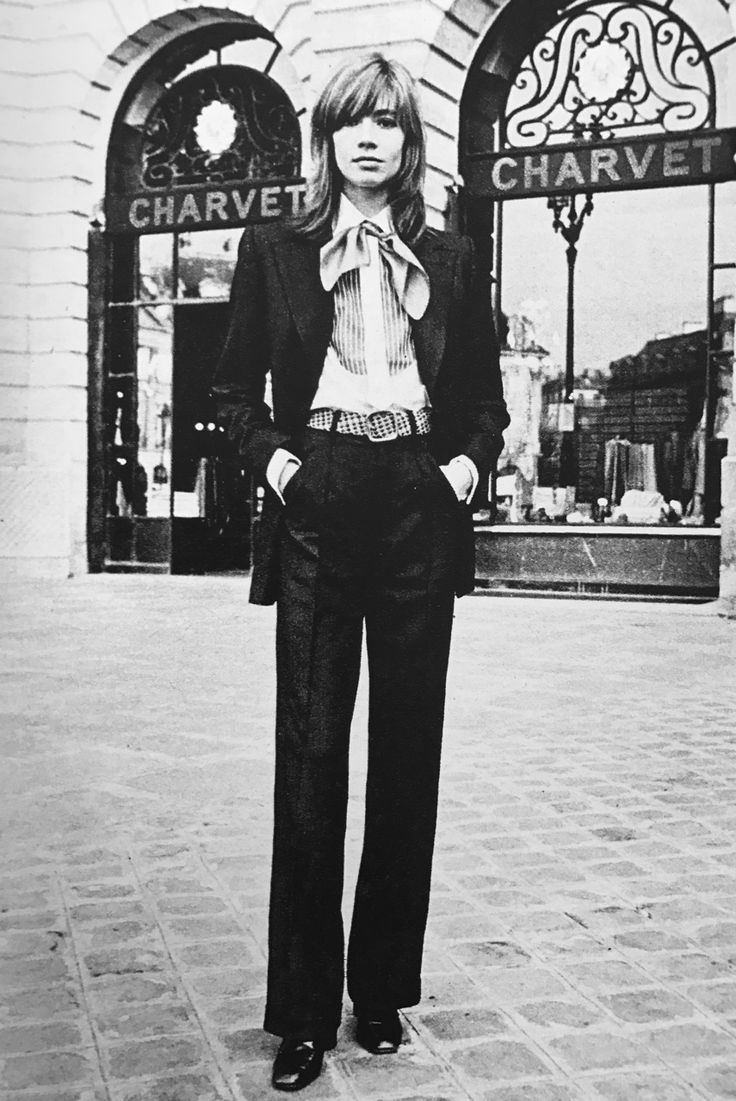 The French are masters at keeping things classic in the tailoring department, and no female icon exemplifies this more than singer Françoise Hardy. A major fashion muse for the likes of Paco Rabanne, Hardy carries her clothes in a way that injects feminine flair into traditionally masculine attire. Case in point: this sixties outing in Paris, curated with a single-breasted twill suit, bold buckle belt, striped shirt and opulent bow tie. As for the base? In line with the danceable yéyé sounds she composed: patent leather boots. Timeless tailoring to communicate total style.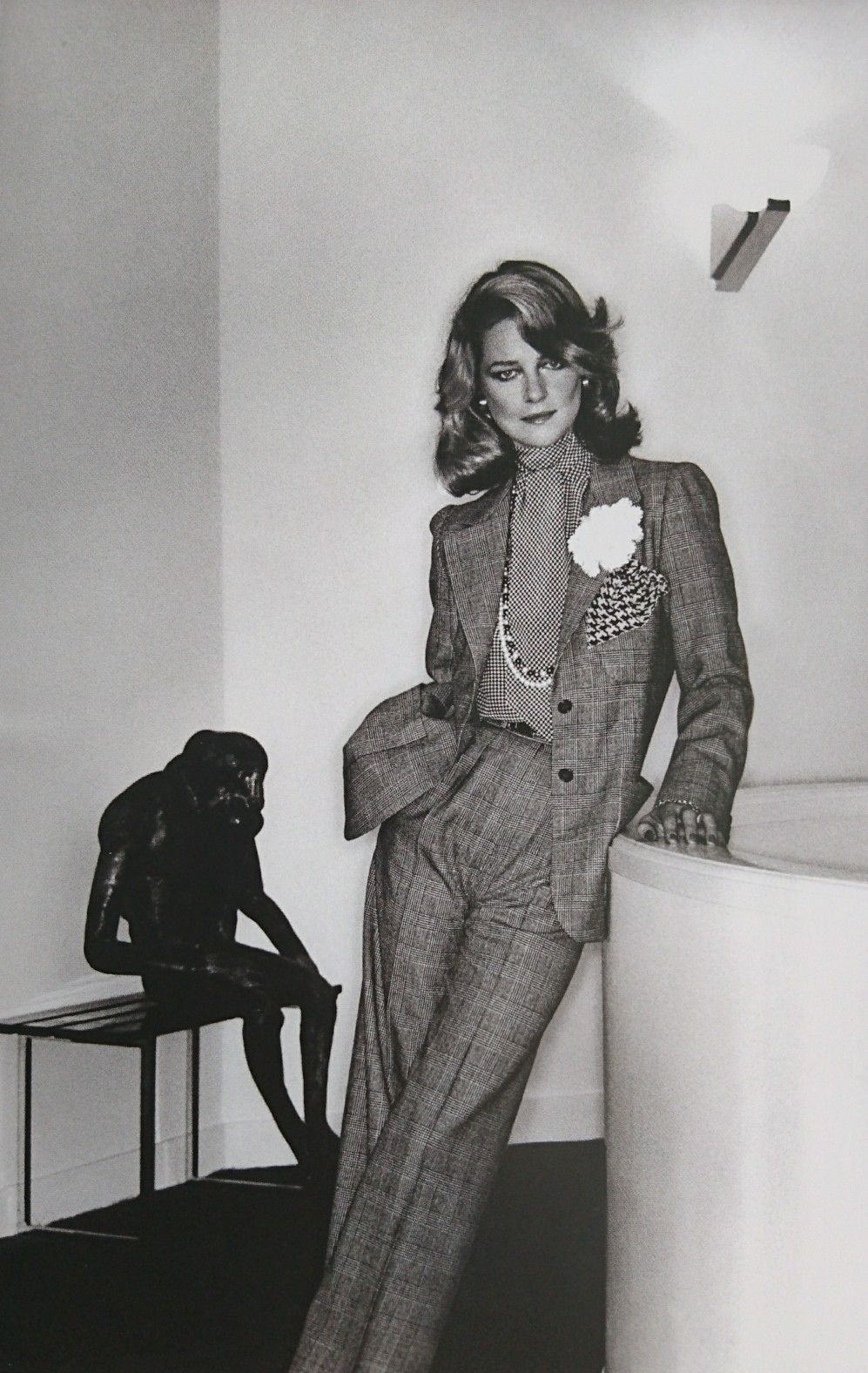 Charlotte Rampling's accomplishments spread across a multitude of cultural mediums – acting, modelling and dining – but the British sixties icon also achieved major success in the style department. As a regular muse for photographer Hemlut Newton (need we say more?) the English OBE embraced head-to-toe tailoring in a manner which balanced total force with total flair. Just look at the above outfit as an example: a single breasted Prince of Wales suit partnered with a checked shirt, matching tie and floral lapel pin. Elegance and power combined.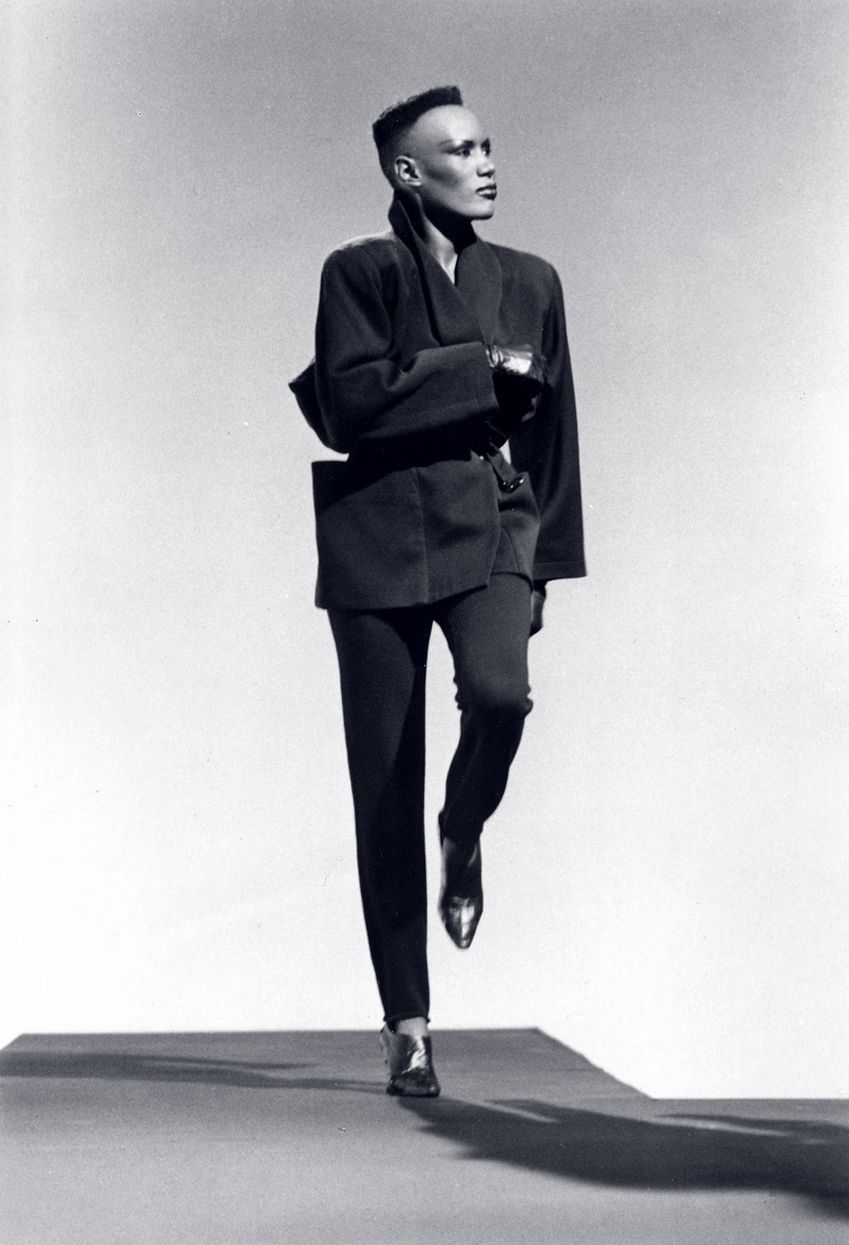 Stepping out in a good sartorial selection arguably amounts to very little if you don't know how to live and express yourself while wearing it. For musician Grace Jones, tailored clothing took on a life of its own, particularly on stage as she performed her masterfully composed songs (if you haven't seen her 1982 concert film, A One Man Show, add it to your watch list stat). Our favourite sartorial statement of hers is this black eighties wool ensemble; slim and straight cut in the trousers, and finished with elegant details like deep pockets and shawl lapels across the blazer. All in all, the definition of power.