Five Ways to Wear a Sports Coat
As demonstrated by its leading style icons
From James Baldwin to Dustin Hoffman, take a sports coat seminar from one of these cultural icons for a failsafe style move this season…
A common misconception with tailoring is that if you choose to wear it, you wear it from head to toe. Sure, this may have been the case some century ago – when the walls between dress codes were much higher and deeply cemented – but it's 2021 now, and in light of the past year especially, the rules of menswear have been somewhat redefined. Specifically, when it comes to individual sartorial pieces.
One which comes to mind in particular is the sports coat. Immediately hinting at a more casual status through its designated name, it actually dates back to the 1800s: conceived as an independent design for members of the British aristocracy who wished for an elegant coat to satisfy outdoor activities. While the creation may have been originally catered to higher classes, its role across all ladders of society increased the following century. How so? Through key cultural figures, of course – particularly in design, film and music.
Combining class with artistic integrity, the sports coat remains one of the most failsafe pieces to nod to the formalities of your wardrobe (which god knows is needed after the past year). So herewith, five of our favourite icons who made a case for it. Once you've got the inspiration, be sure to check out the selection in our ready-to-wear collection to kickstart your own manoeuvre.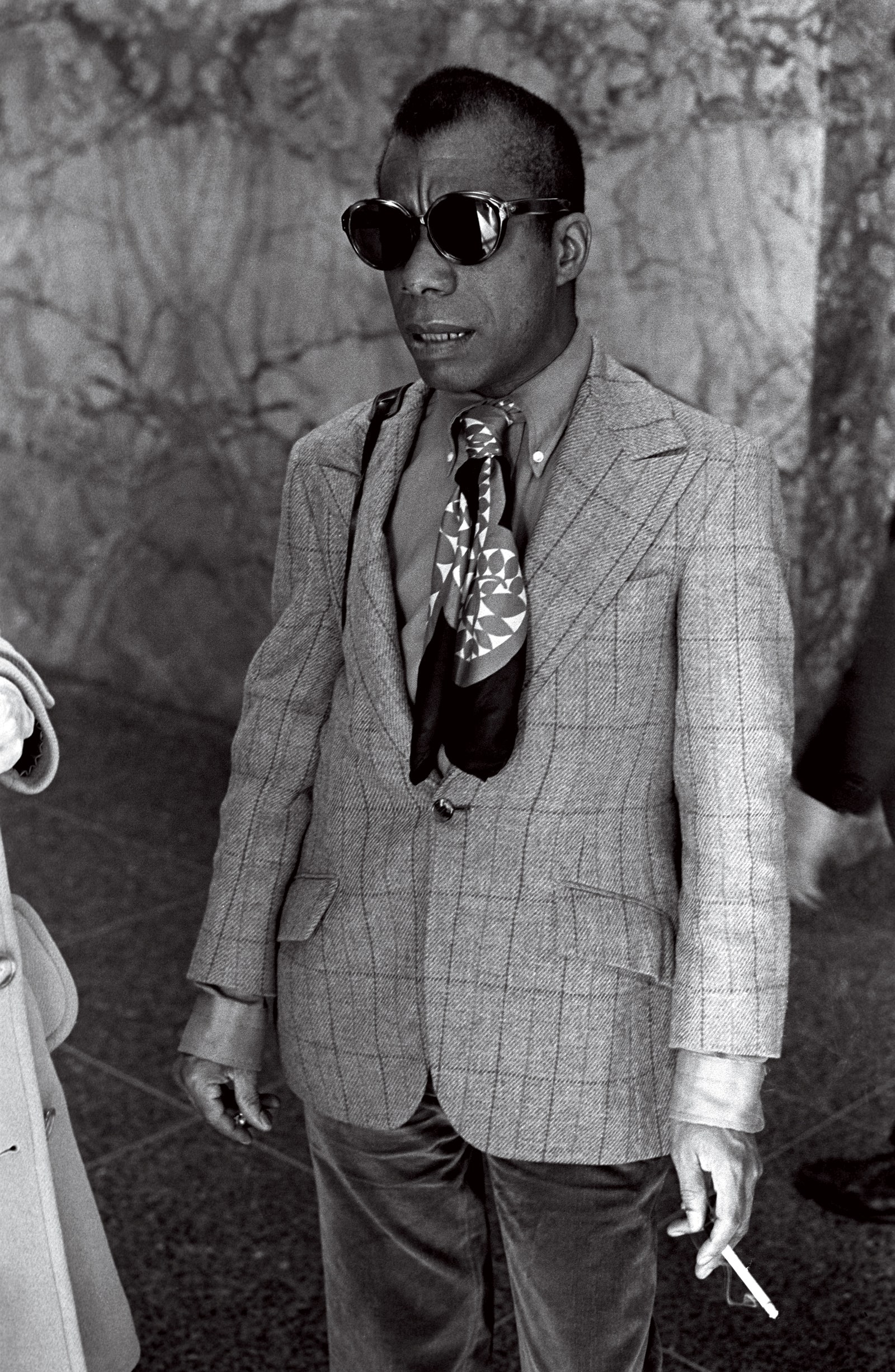 Literary sensation James Baldwin had a way with style (almost) as much as he had a way with words. His take on the sports coat is a fine example as it was elegantly paired with an abundance of textures. On top: a cotton button down shirt, brilliantly sealed with a satin neck tie. Below: straight cut velvet kecks. And the finishing touch: huge circular shades, confirming his confidence in a style move which spoke of superior intelligence.
Over to the silver screen via Dustin Hoffman, whose role in Mike Nichols' 1967 romantic drama The Graduate was commended thanks to his serious performance with serious style. For us, the corduroy sports coat of choice played a big part in his success, completing his relaxed combination of pleated twill trousers and a semi unbuttoned blue shirt. All the classic staples to communicate a severe amount of class. One to turn to if you're looking to serve lessons.
Functionality has long been key to German industrial designer Dieter Rams, whose office attire frequently started with a sports coat. Much like our very own Donegal design, Rams' piece looks like it was crafted from a luxury wool and detailed with stunning notch lapels. Paired with a plain black underlayer, this well crafted milled cloth option swiftly elevates a style status to superior. Of course, it helps if you've got the creative mentality to go with it.
We know, we know, Steve McQueen is an obvious reference for menswear lessons, but there's a reason: and it's because he knew how to keep the classic pieces interesting. Case in point: the sports coat, spotted in his hit 1968 film Bullitt as the finishing touch to his elevated lieutenant attire. Our brown hopsack sports coat is strikingly similar, featuring a half Norfolk belted back and patch pockets with inverted pleats. Wear it with a turtleneck, desert books and aviator sunglasses for maximum McQueen effect.
Last (but absolutely not least): Mr. Bryan Ferry. The Roxy Music frontman's sartorial collection was second to none, and on the days when he wasn't wearing a full flamboyant suit, he pared things down a bit through a single breasted checked blazer. Embracing the sports coat look in its most collegiate sense, he made sure to keep things interesting through a bold pattern clash (via a striped tie – nice) and some loose, straight cut trousers. Timelessness defined.