The inspiration for our 'Krasner' Windsor Jacket
One of our favourite pieces in our current collection ("A Parallel Of Old And New") is the brand new iteration of our best selling Windsor Jacket. We developed this with Scottish hand weavers, Woven In The Bone as a real centrepiece for the season's overall direction and mood, we asked our ready-to-wear designer Alice to talk us through its inspiration and planning. 
The Krasner jacket is made from a special, limited run cloth – hand woven in Scotland by Sam Goates
"The initial inspiration came from the Lee Krasner exhibition held at the Barbican back in June 2019.  It really provided the inspiration for our whole Autumn Winter 2020 collection, and I started building the seasonal moodboard around Lee's work.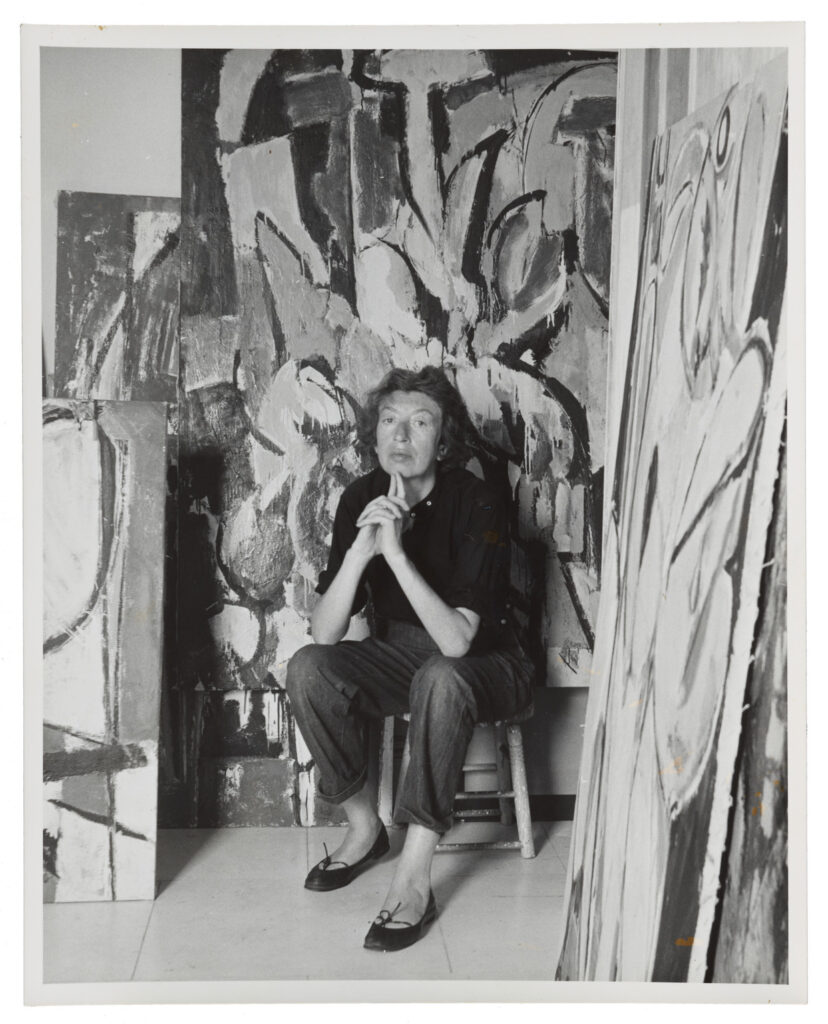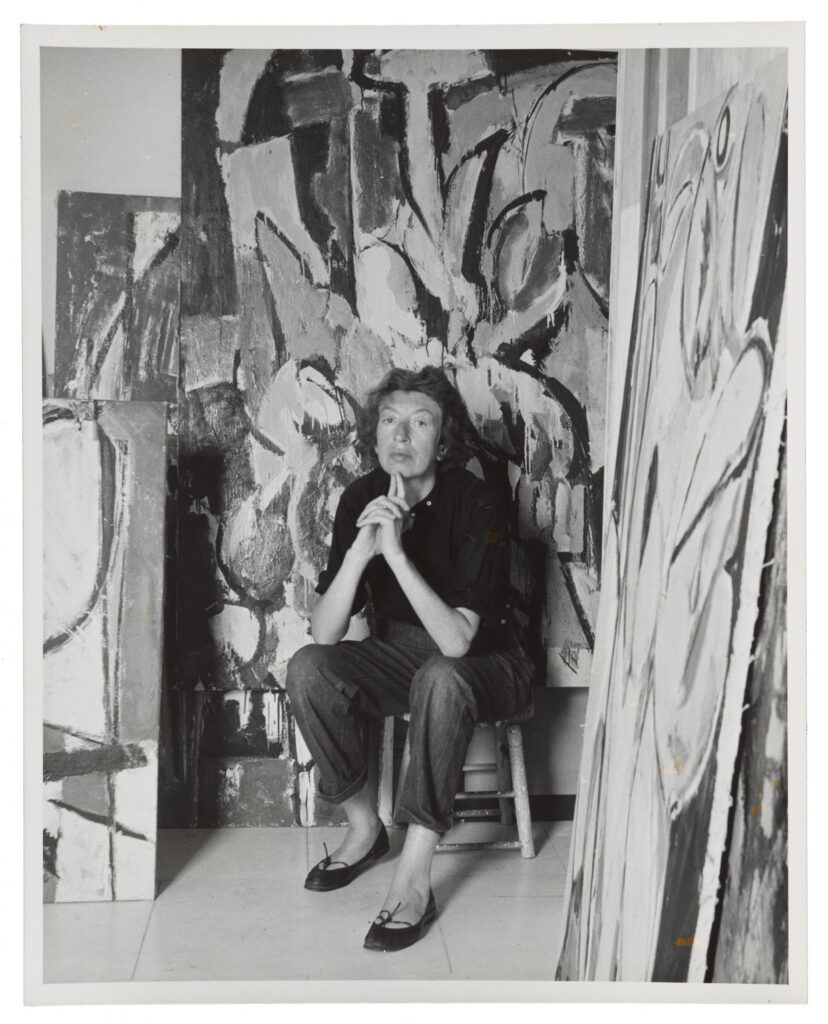 here was one painting titled 'Cauldron' that I was initially drawn to because of the unusual colour combination of slate grey tones, with orange and olive, creating a sense of chaotic confidence. Another, smaller painting from a series of untitled works circa 1948-49, also caught my eye. The canvas consisted of tightly painted square structures with the ivory colour breaking up the darker tones, Krasner described this series of paintings as "a merging of the organic with the abstract".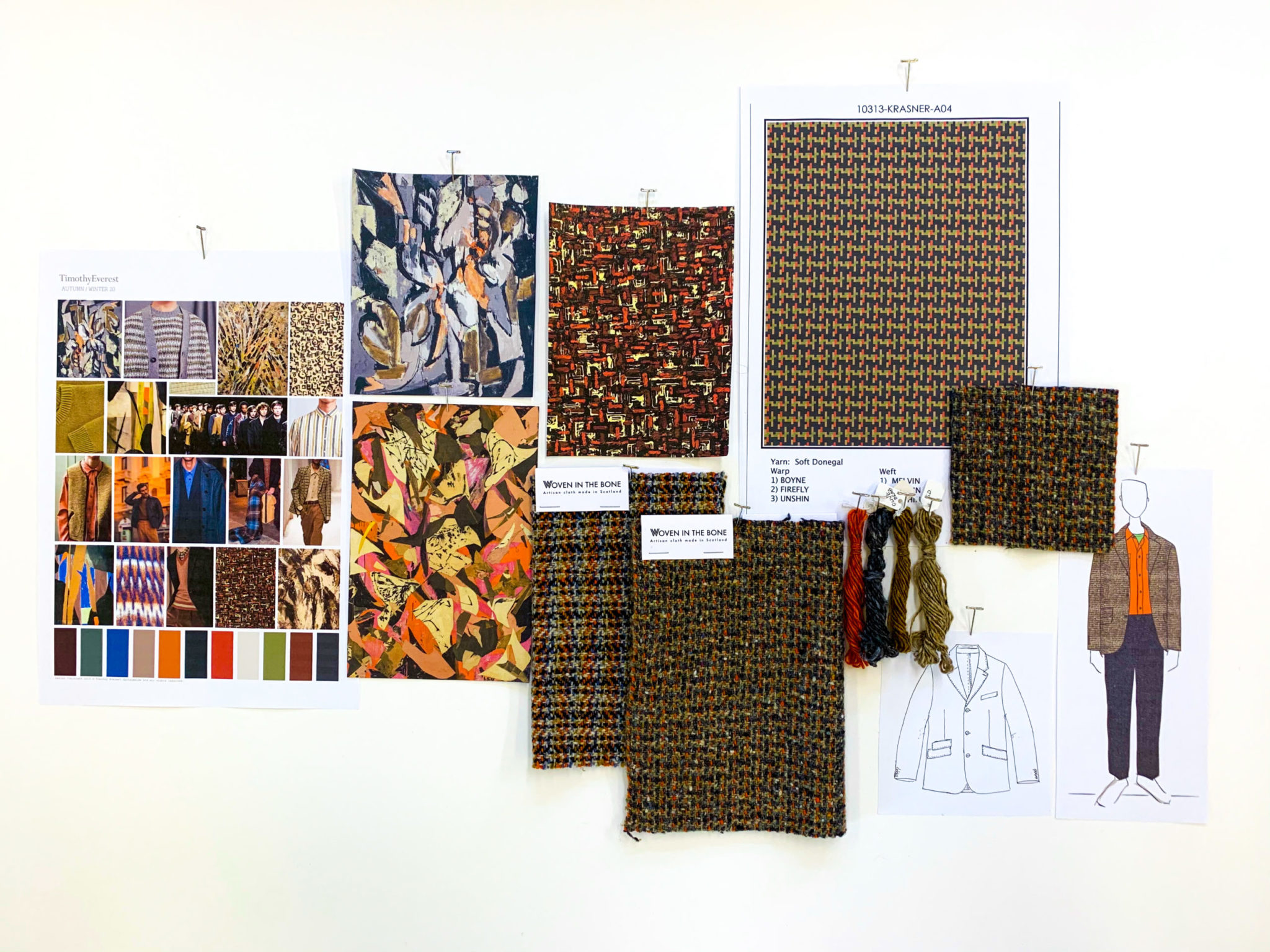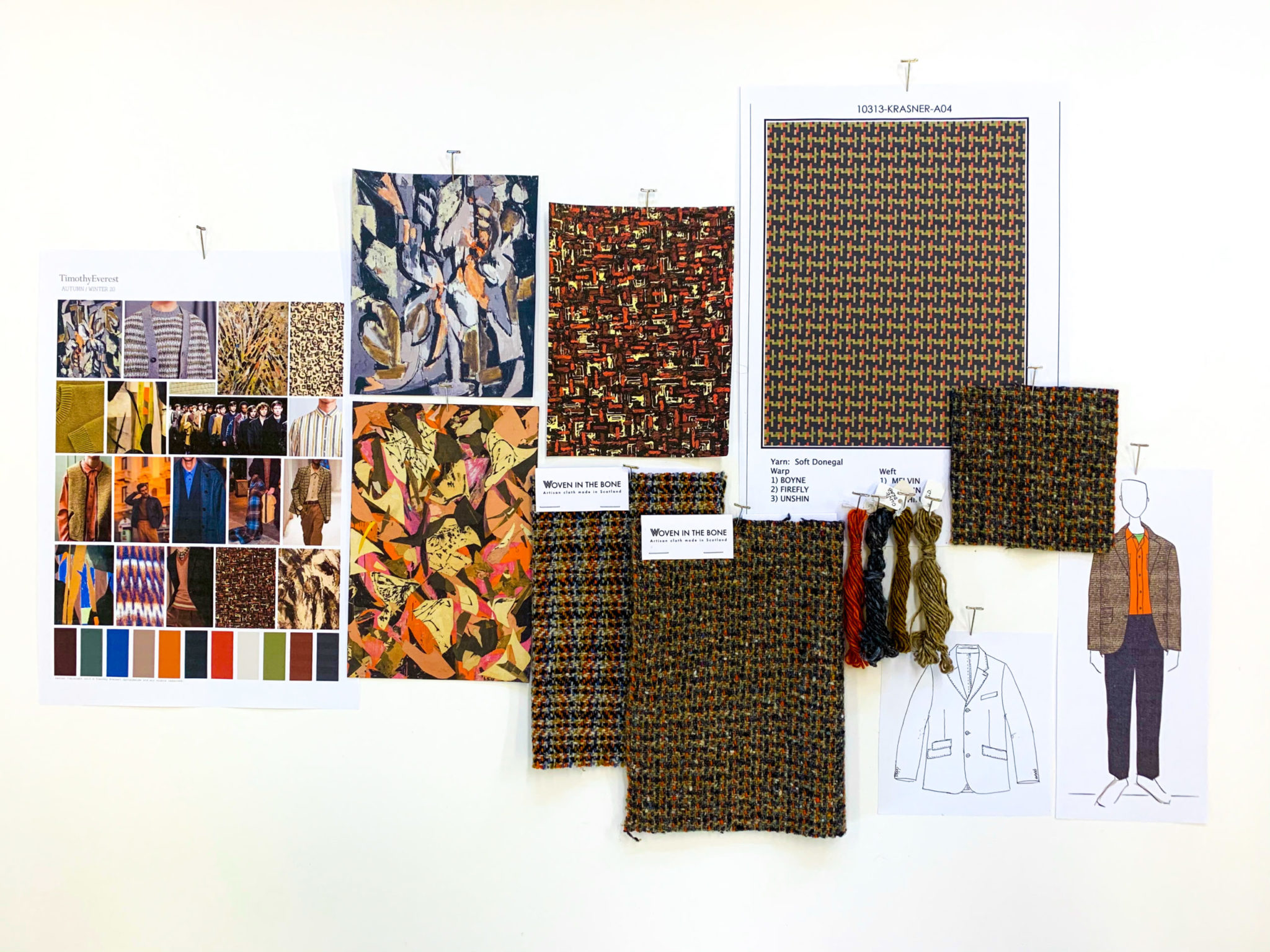 Sam Goates from Woven In The Bone came down to visit us in the design studio and we went through the moodboard and initial ideas. I wanted to create a fabric with the colours of 'Cauldron' but with the texture and style of the smaller untitled work. We wanted to create something unique, and loved the idea of using the bright orange to splice through the colder tones as an echo to the technique used a lot in Krasner's work.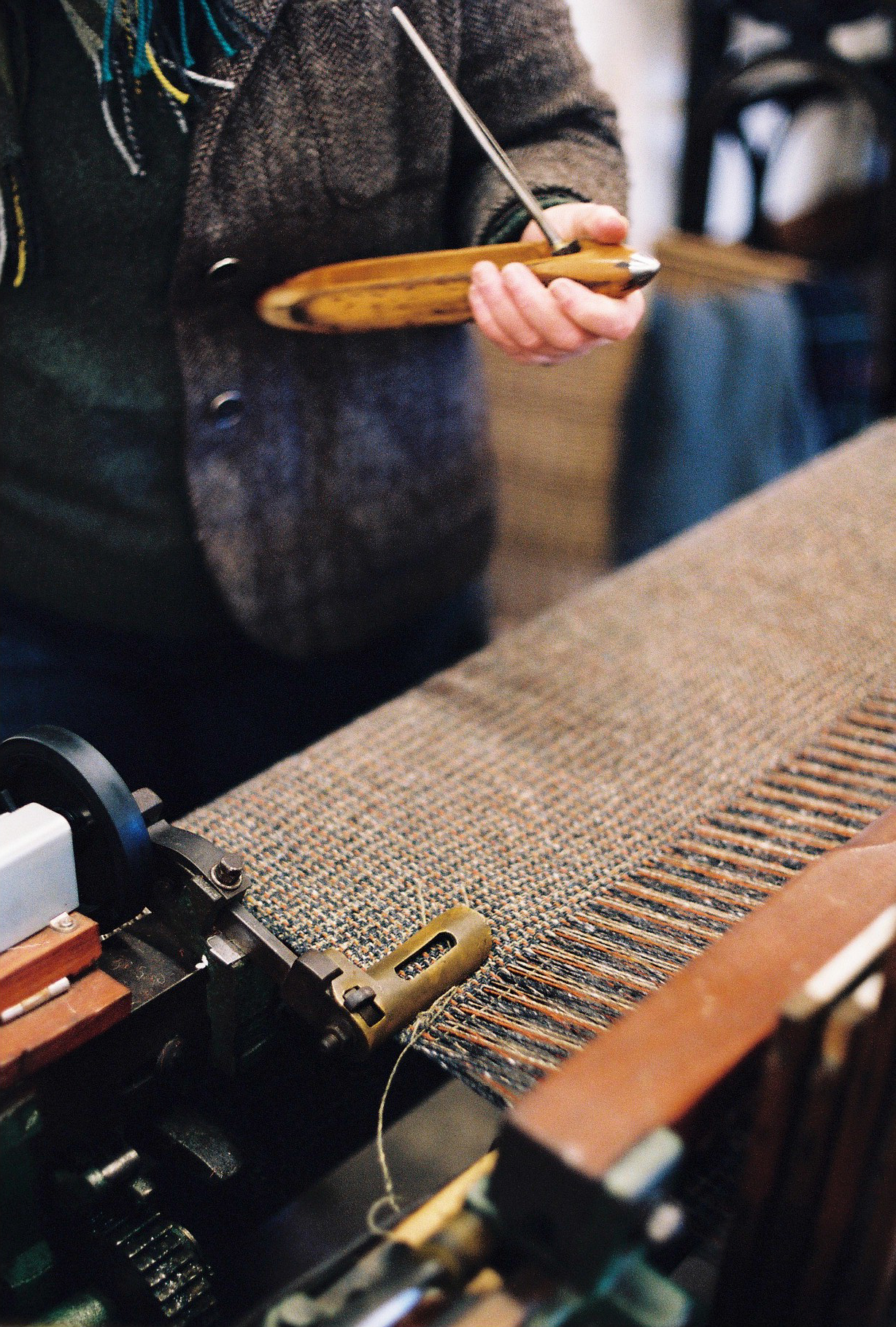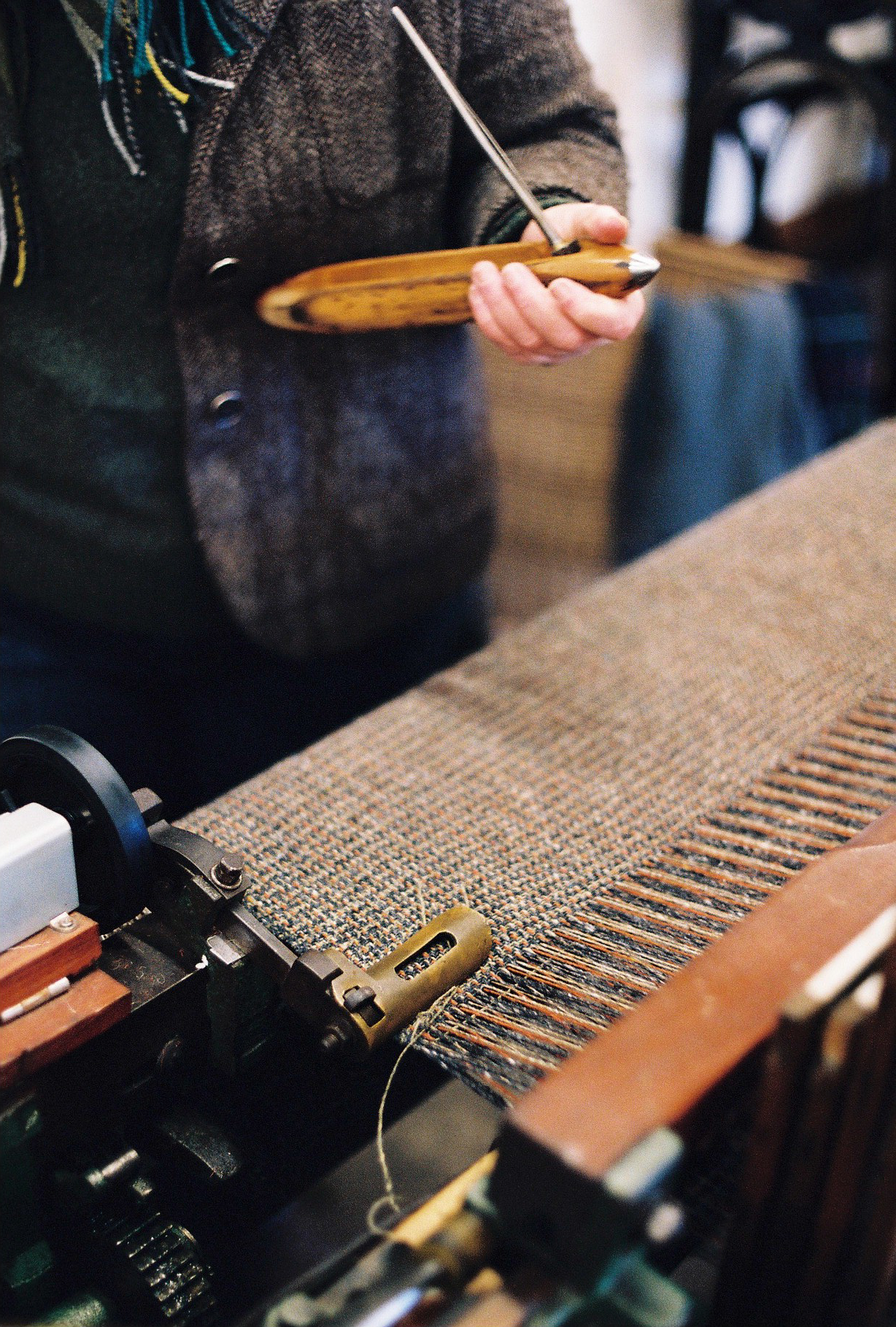 After our design meeting, Sam went back up to Scotland and got to work on some initial CADs based on what we'd discussed, when we were happy with a design Sam went onto make some handlooms. This is when the idea really started to come to life, seeing the yarn colours we'd picked out woven into a unique design was incredibly exciting. We trialled a few handlooms all with slight differences, either using a slightly darker tone of olive, or removing one of the greys.
I was so pleased with the final design and it's amazing seeing it made up, watching the development from start to finish. It was great working with Sam, we discussed everything each step of the way. I'm incredibly happy with the end result and looking forward to hopefully working together more!"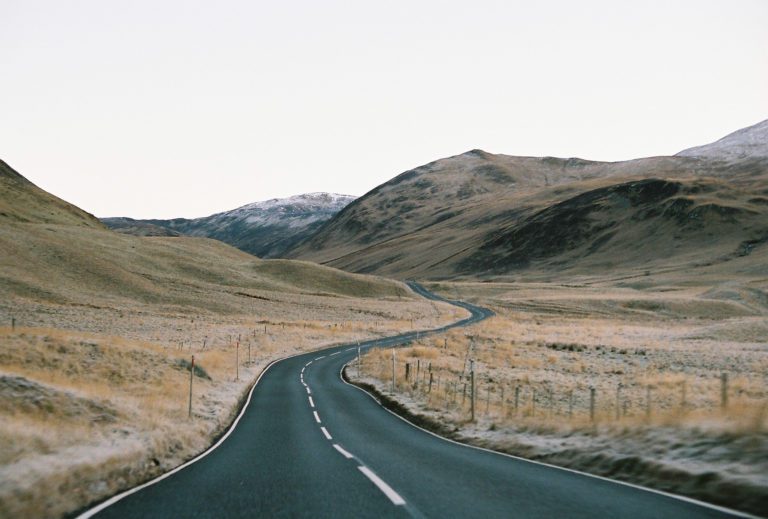 Jim Marsden visits Woven In The Bone for Timothy Everest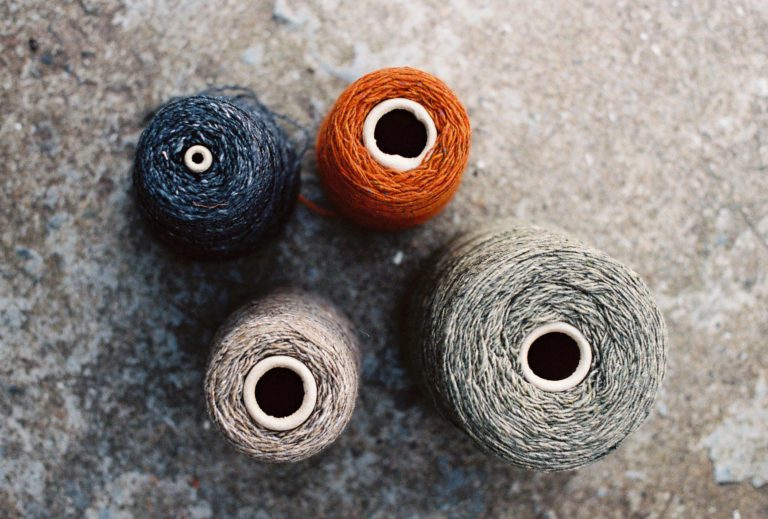 Talking to Sam Goates from Woven In The Bone