Talking to Sam Goates from Woven In The Bone
With our new ready to wear collection in store and online now, we wanted to focus on one of the artisan makers that we have collaborated with this season, on our new Windsor Jacket.
Since 2015, Sam Goates has been weaving tweeds and woollens from her workshop in North Scotland, producing small runs of high quality fabric entirely hand woven using a self-powered foot treadle loom from the early 20th Century.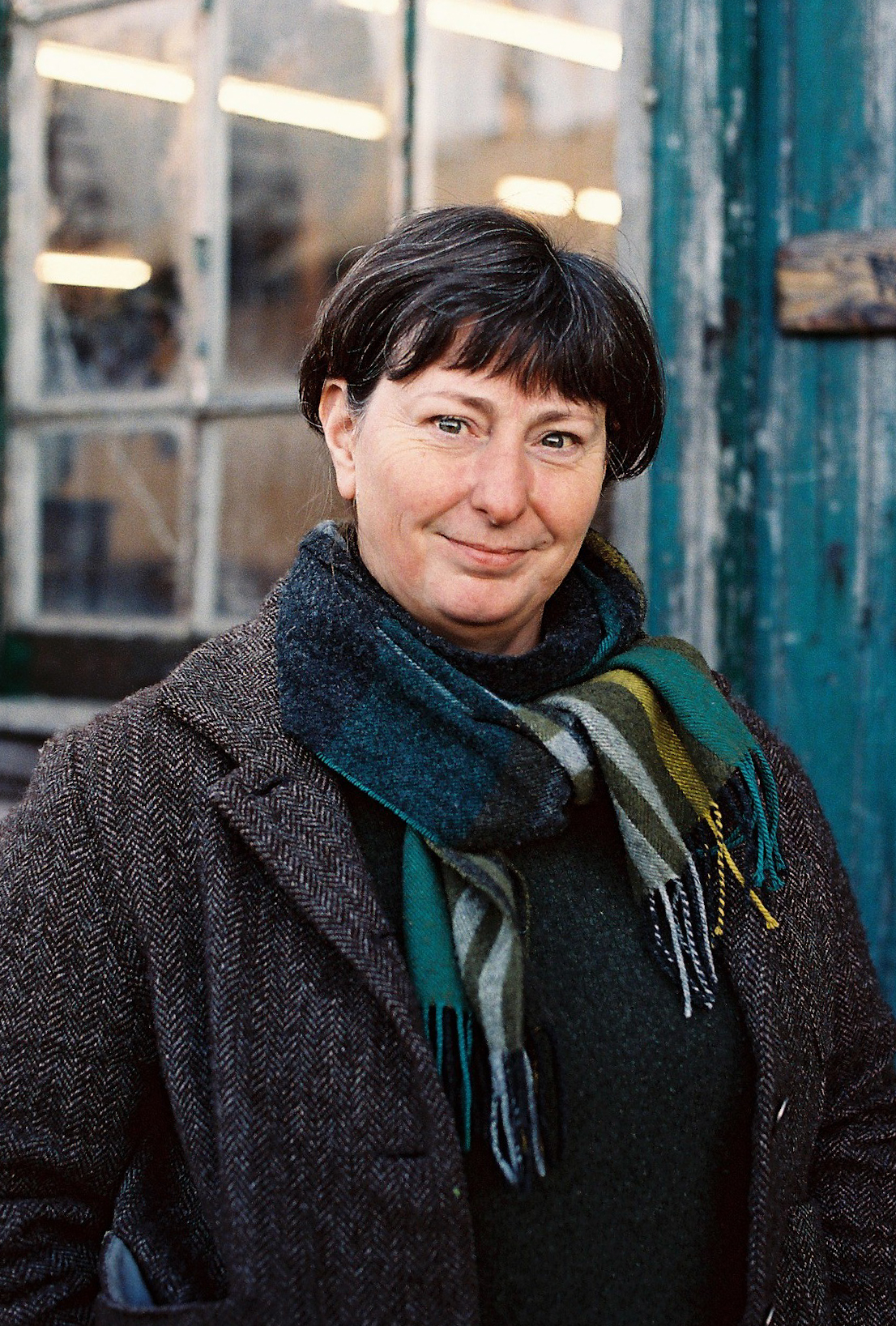 "After I graduated from Glasgow School Of Art, I went on holiday to Australia and ended up staying there 20 years working in textile design for commercial interiors – planes, trains, offices, pubs, clubs etc. All quite technical, because it was upholstery and interiors.
I came back to Scotland, and worked doing anything from design work to setting up and running training courses for Harris Tweed weavers. I made connections over there in the Hebrides and learnt about these little looms they've got. Because of my manufacturing background I thought "Oh my god, you can have you own little mill with these little machines that you can run on your own!"
This firm Hattersley had been building huge looms all over the British Empire since the Industrial revolution. You remember the Luddites? It was actually a Hattersley loom that they smashed up in protest! They shipped these huge looms all over the world, before they introduced these small domestic looms that were basically little mini versions of their big industrial power looms. This meant people in more remote areas could become self-sufficient weaving commercial-grade cloth. So for the Harris Tweed makers, these were the machines that grew with the industry to the high point in the 1960s when they would weave 6,000,000 yards a year on 900 looms, until the downfall of the British textile industry in the 1980s.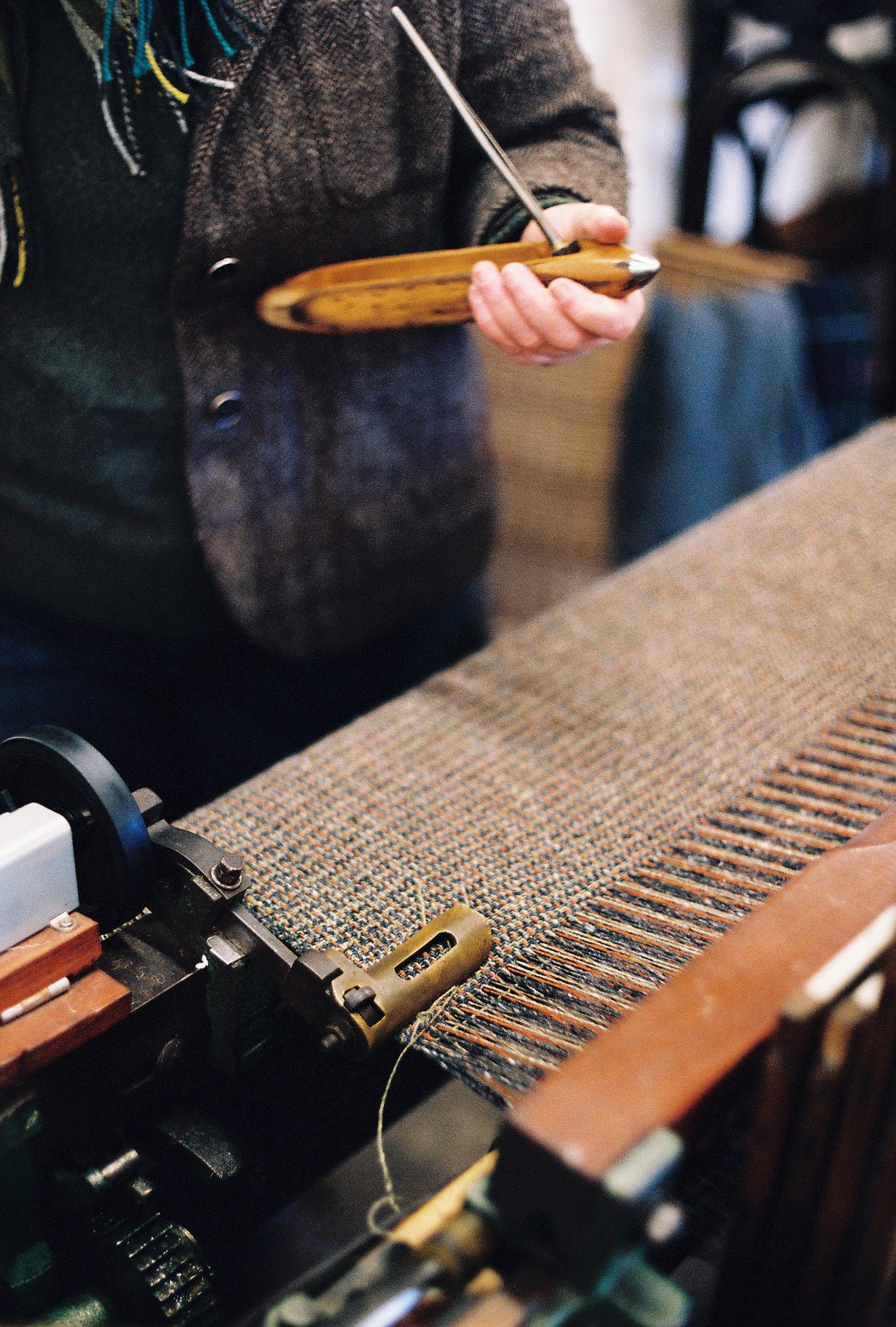 There was a group of independent weavers trying to train people on these Hattersley domestic looms. They helped me source one and build it for me. I'm a weaver and designer, but it needs proper engineering. It's a bit of a mongrel with lots of different parts put together and they are notoriously temperamental.
I spent a long time figuring out how to get it right and having worked out what I could make, I wanted to work out what market I could fit into. I needed customers who would appreciate expensive cloth and the work and effort that goes into that, with shorter runs of more individual cloth – so I thought "bespoke tailors."
For me, there's a cultural link to Tweed: Tweed IS Scotland. What I can offer is a way of pushing the edges of what that cloth can be.
For the Timothy Everest Krasner Weave, we used a genuine Donegal wool yarn with speckles – It's got amazing landscape character itself but we made it into a pattern that is not quite so easily categorised. It's not a classic menswear cloth, it's got a softer, more casual styling. There's a quality to it that's a little bit unusual. It's contemporary – it's pushing the boundaries a little bit in the way artisan products often do. You take a something functional and give it an interesting creative twist.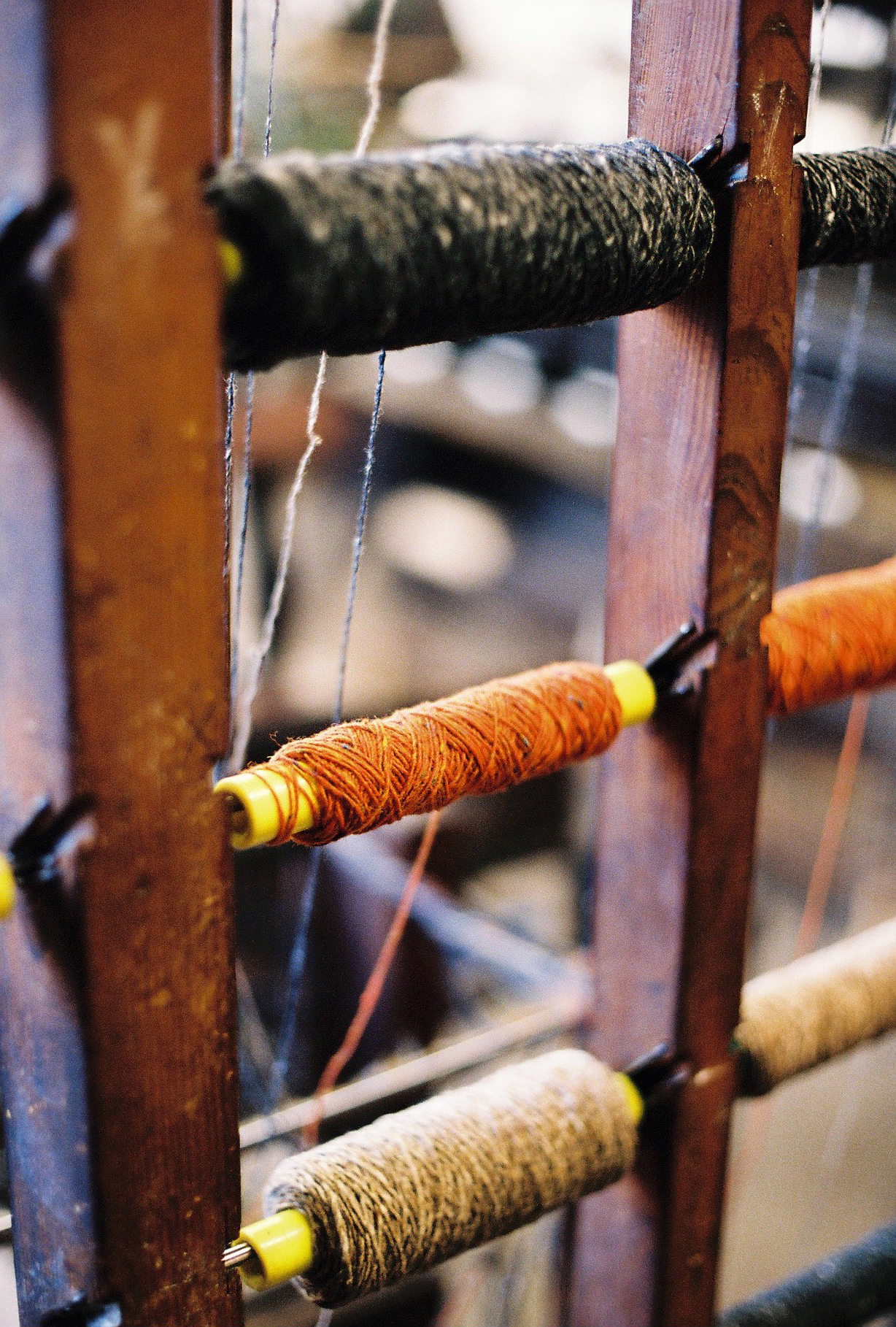 We used a 100% Merino yarn for a beautifully airy, lightweight, almost dual purpose cloth as easily used for knitwear as weaving. It's perfect to complement a relaxed, comfortable garment. 
Most of the work I do is customer led, they pick the colours and I weave them. But what I loved about Alice's process (Timothy Everest designer Alice) is that she does it proper old school with a storyboard and images. So for me as a designer, that was brilliant because I got to see the board with these amazing Lee Krasner paintings. That triggers these little lightbulb moments; I can try certain techniques and use certain yarns. Then we had a decent process back and forth until we got to the end result that everybody loved, and it was the "right" cloth. To me, that was lovely to see and be a part of that process. 
It's gratifying when you get that right relationship with a customer. A lot of the early ideas are mapped out by me on a CAD system which is very flat; it doesn't look like the finished fabric at all.  So while I can see it in my head, it takes a lot of faith and trust from the client. It's a very visual and tactile adventure. Alice and Timothy Everest got that; but there's not that many people who seem to work that way. 
The process of weaving is so special. There's lot going on. You have to pedal and nothing will move on the loom until you move your feet. I feel everything through my feet. I can tell when the paraffin lubricant is starting to evaporate; there's this fractionally different felling in your feet as it starts to stiffen.
You're watching the shuttle going back and forth, and you're watching to make sure the yarn isn't running out; you might have four different colours on different shuttles going at the same time, so you have to remember the pattern because you'll need to stop it at the right fraction of a second to get it exactly right. It's your concentration that gets tired before anything else.
It's a lovely connection between eyes, hands, feet and machine."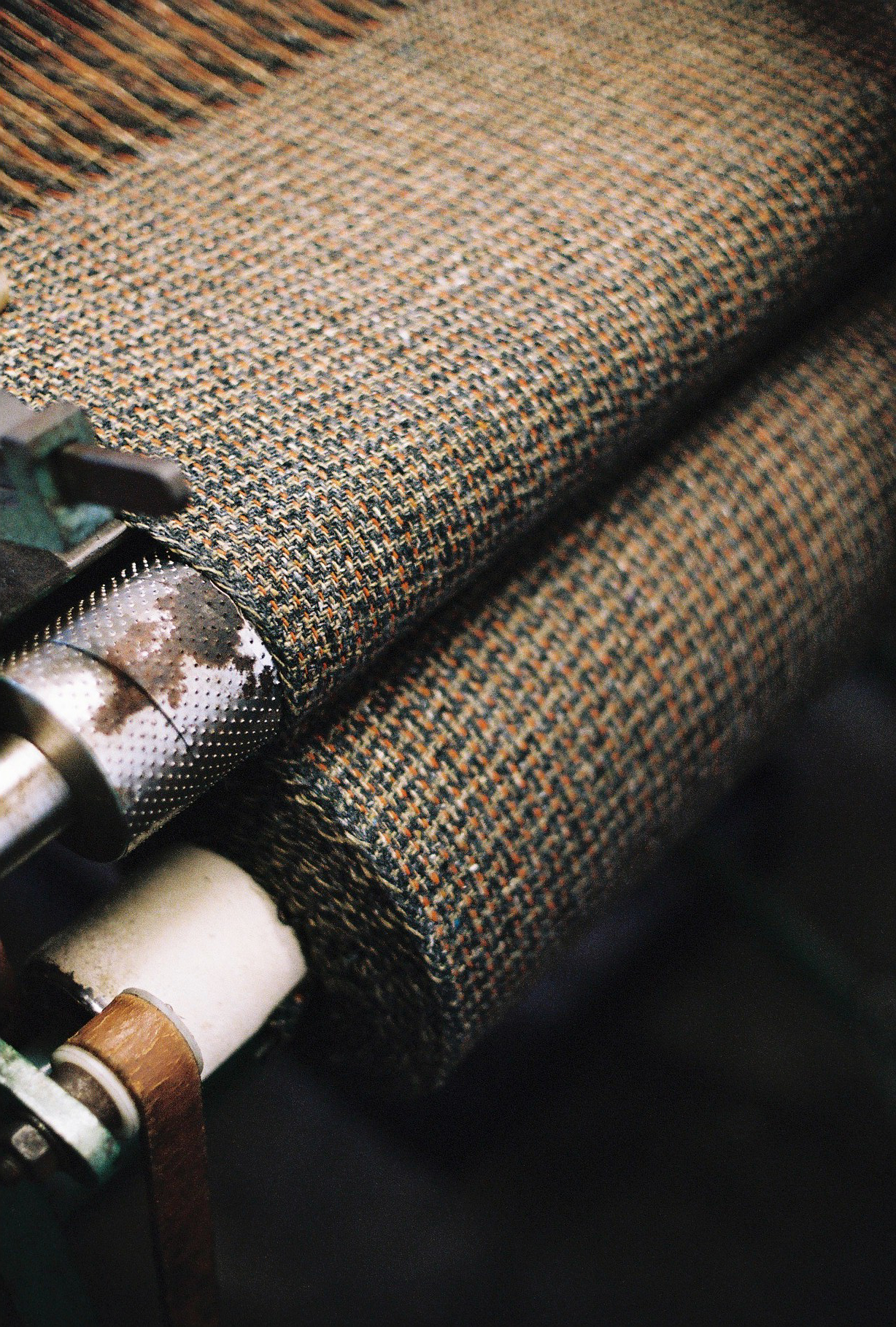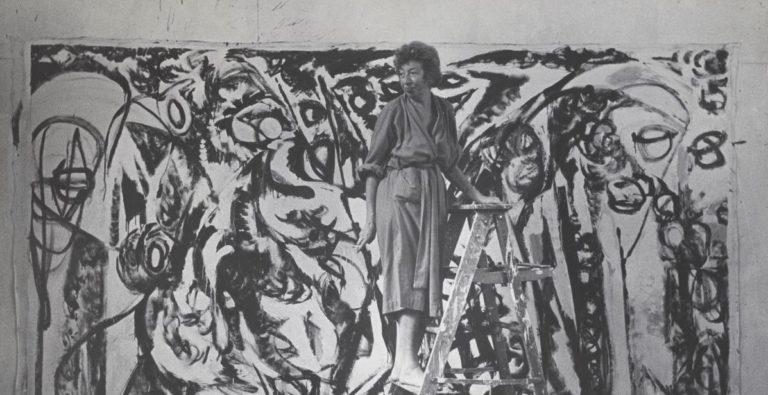 The inspiration for our 'Krasner' Windsor Jacket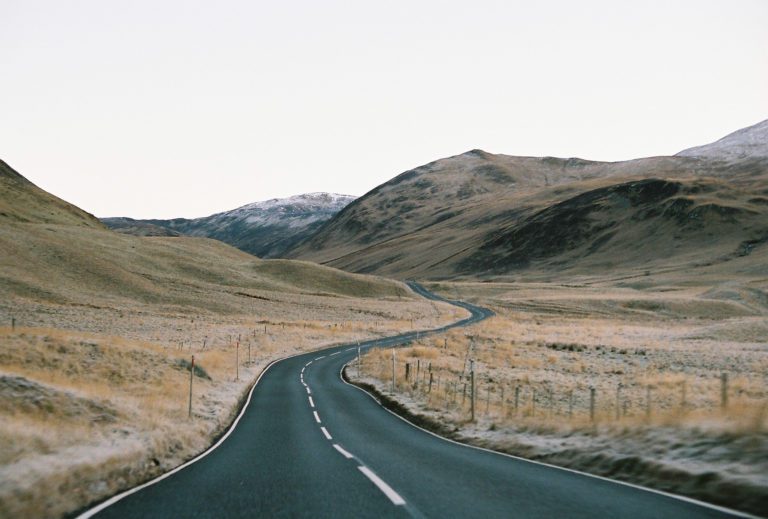 Jim Marsden visits Woven In The Bone for Timothy Everest