Jim Marsden visits Woven In The Bone for Timothy Everest
One of the centrepieces of our ready to wear wardrobe at Timothy Everest is the house jacket model, The Windsor. For our AW20 collection we wanted to create a unique version of the garment that reflects our ethos and moniker for the season "A Parallel Of Old And New".
Teaming up with the bespoke Scottish tweed weavers Woven In The Bone, we collaborated with sole weaver Sam Goates on a super soft 100% Merino cloth we have named the "Krasner Weave" in homage to our seasonal inspiration, the American painter Lee Krasner. A warm, speckled Donegal wool, the Krasner is shot through with warm tans, orange, indigo and kelp creating a comforting mix of natural hues.
As the perfect introduction to the cloth and to Sam's entirely self-driven way of working, we asked photographer Jim Marsden to travel to the very north of the British Isles to capture a little of the production process.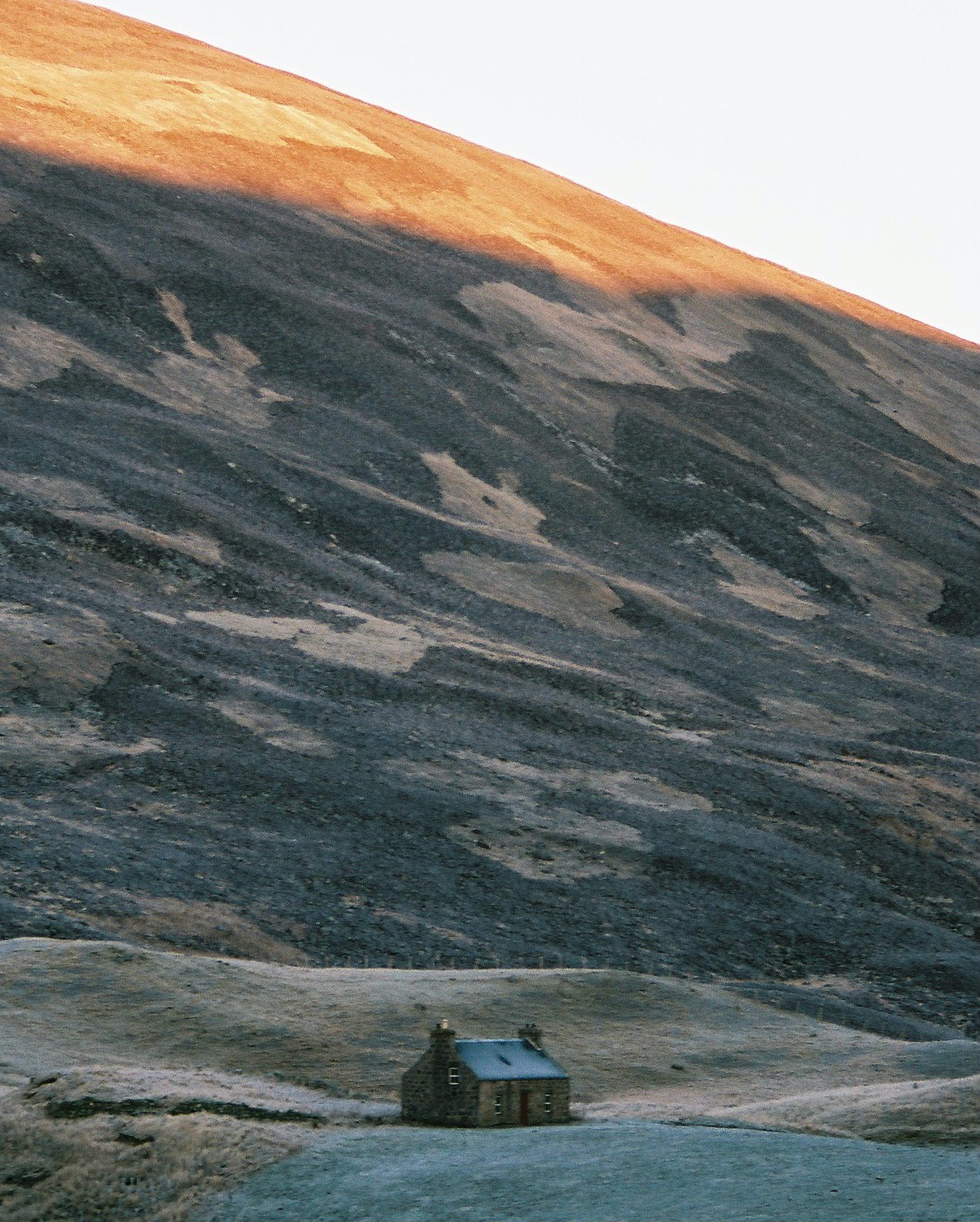 "When I agreed to travel up from Lancashire to visit Sam Goates from Woven In The Bone to shoot her weaving tweed for Timothy Everest, I had no idea just how long the journey would be.
I split the travelling up to two stages, the first stop was in Perth, just below the Cairngorms. The first leg for me was the boring bit; Lancashire to Perth is just motorway; garbage. But Perth to Buckie through the Cairngorms is GLORIOUS. And I couldn't get my head around it; just how big Scotland is. You think you know that kind of landscape. I'm up to the Lake District as many times as I can be and I'm familiar with that mountainous grand landscape. But Scotland is so much grander. There's just so much of it.
It reminded me of Turner and the Romantic painters with their 'Sublime'. It's the scale of the place. Because you can't get your little head round it, it is magical. "Oh, I have no reference for this". As I was driving, I got up dead early because it was 4 hours from Perth to Buckie, through the Cairngorms and Glenshee. I got halfway and I started laughing to myself. It's the most incredible landscape and it just kept going. I never got bored. I was there in my little tiny car, and I could have kept on driving forever.
It was during that leg of the journey that I realised I wanted to capture these colours that Sam was weaving into this fabric – they were all there in this landscape I travelled through. The palette is actually quite soft, nothing hard about it at all. I suppose you associate Scotland with 'hardness' and rock, but it's not at all. You get all the heather on the hills and there's a golden quality to everything but it's not brash. I couldn't get enough of it."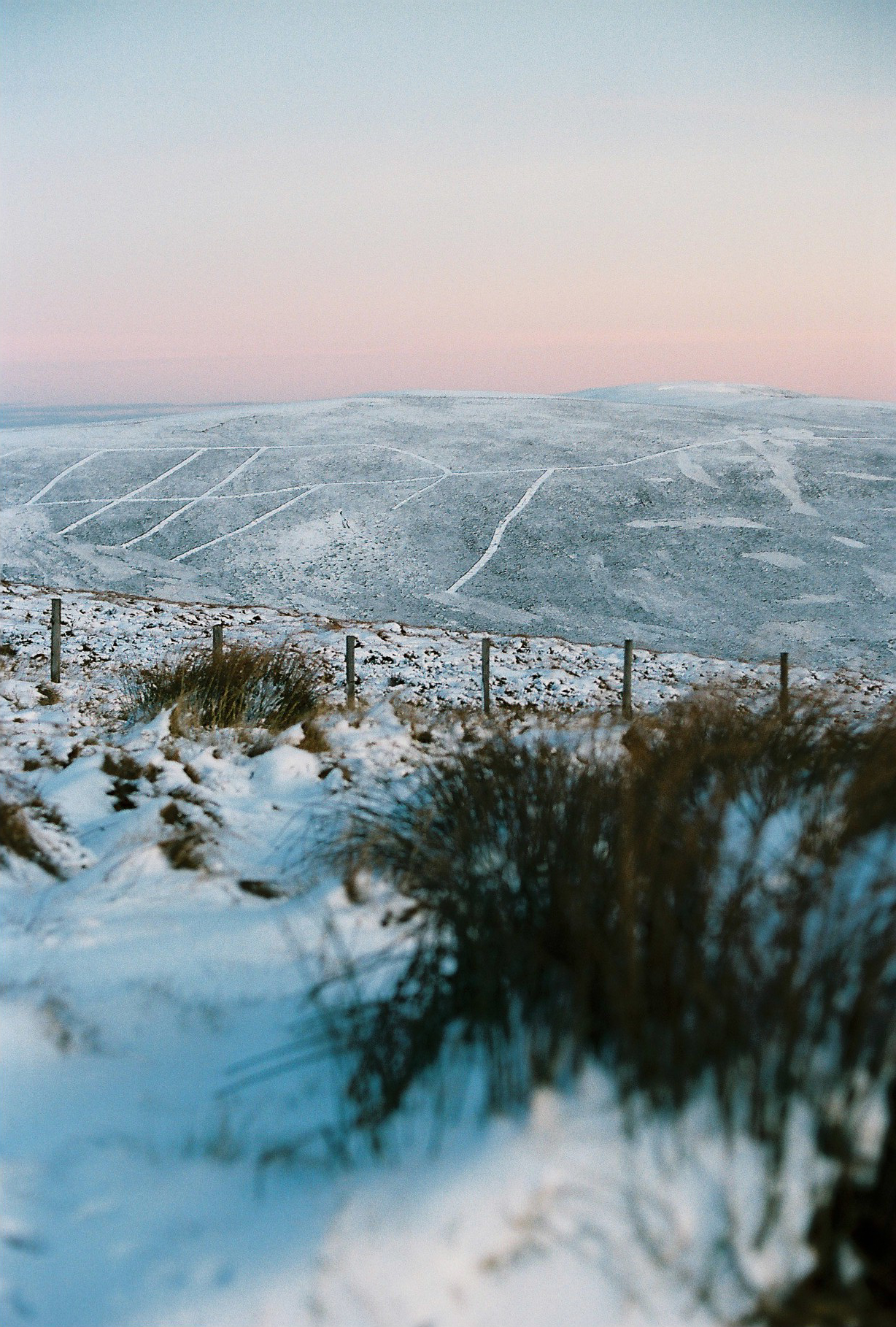 Buckie feels like the end of the earth. It's an ex-sardine fishing community but without the sardine fishing. Everything smells cleaner as soon as you get there. Again you have this reference for it going to the Lake District and you think you know fresh air, but you get up there and this is something completely different; untainted.
I met Sam in her shed. I have a great affinity for people who make things in sheds. There is a great tradition in this country for passionate and obsessive people inventing things and playing around in their sheds. You get these old guys who make furniture or tinker with an old Jag. It's a very British thing, but I think you see versions of it in other countries. All these small obsessive makers have their spaces, but you wouldn't say "A man in a shed" to describe someone in the States, it would be too small. They would probably say "workshop" or "garage". There's the modesty to it that's very, very British. We think of the craft, rather than the scale.
You walk in and it's the smell that gets you. I did my work experience in a cotton mill in Lancashire where I'm from, and the smell is deeply comforting; it has the smell of fabric and machines and oil. If they could make that into an aftershave, I'd bathe in it. That's the smell of makers. I went in and instantly felt at home.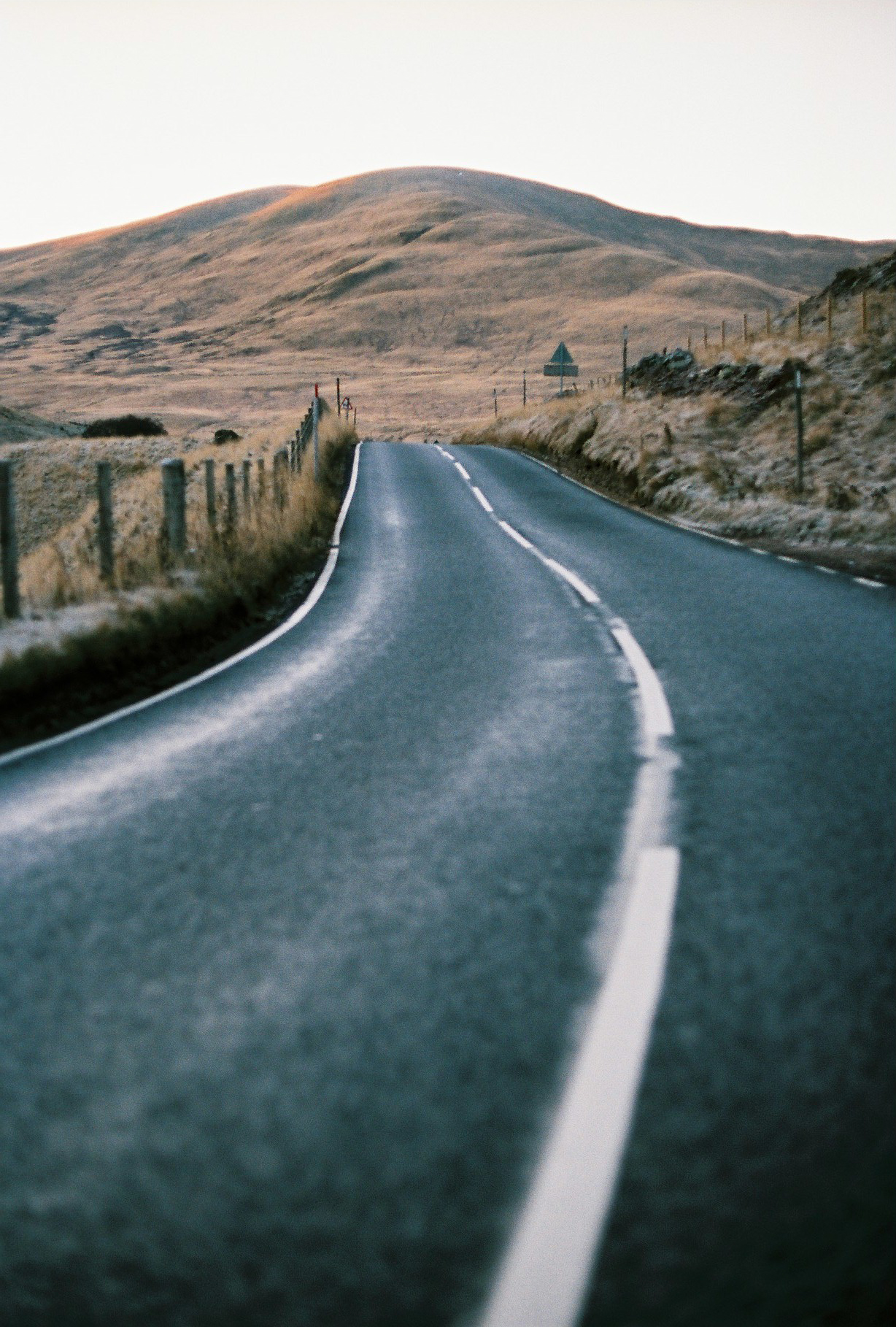 She's in here working on her Hattersley pedal loom and it is all woman-powered. I found the whole thing so beautiful and comforting. That perfume of old wood that has been creosoted – as soon as I smell that I am a child again. I'm transported back to summertime, walking past fencing. It makes it all the more romantic to smell all that while seeing her work.
That's how I found Sam. She's completely dialled into this way that she works and it was such a fascinating process to see. There's nothing automated about it. It's like she is another part of the machine. She's intently watching something on one side while already fiddling, loading up another spool with her other hand, ready to slide in at the right time. The integration of woman and machine is fantastic to see. To watch these spools of single hues slowly taking on the look of the finished cloth was delightful. I took the individual yarns outside to shoot them in the light, so you can see the difference to the finished product. Once the cloth was woven, cumulatively you get this beautiful bright mix.
I was very envious of Sam in her shed pedalling away with bagpipe music blaring away on the radio. She was very much in her own world. As I left I said "if you want someone to come and work with you, just let me know."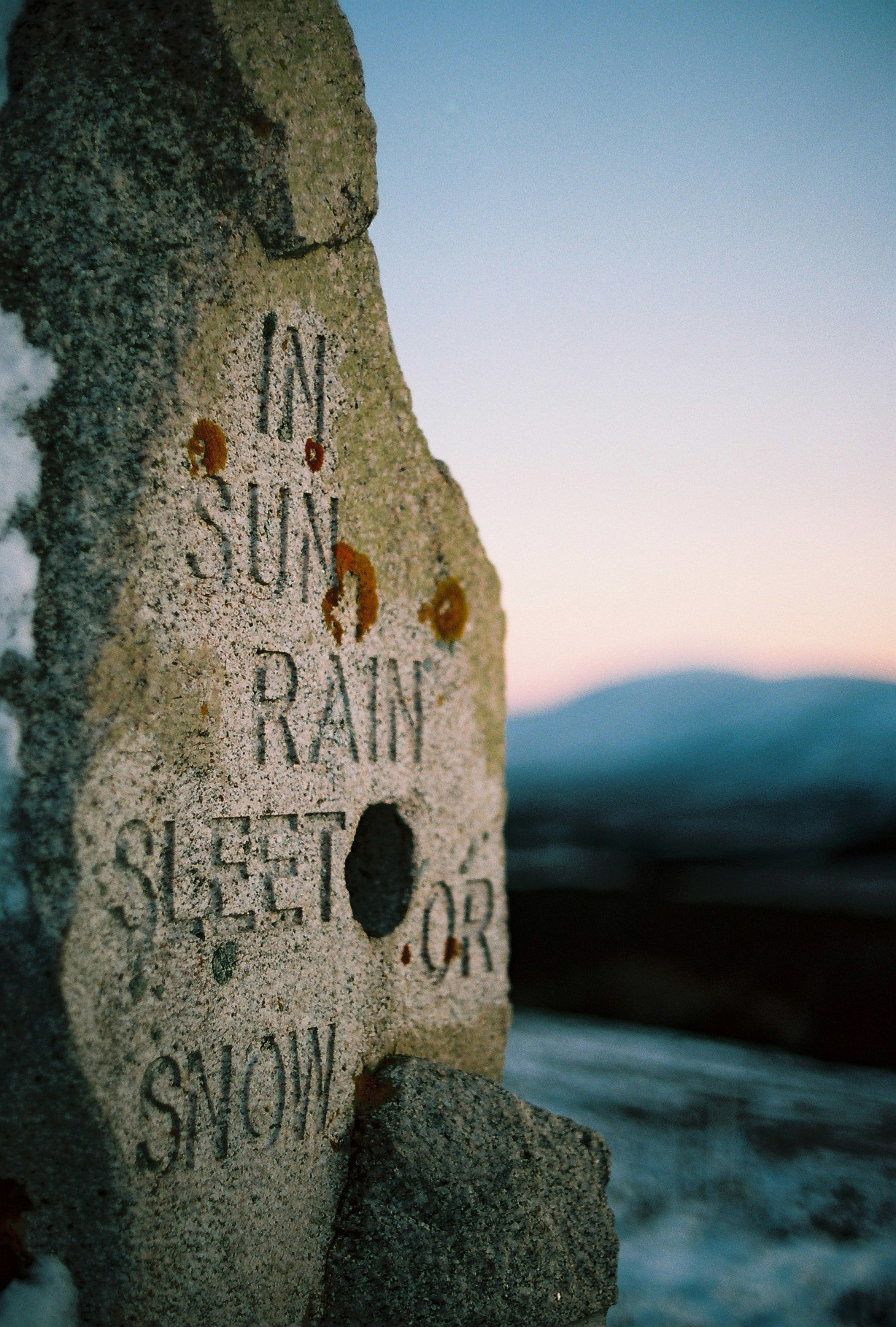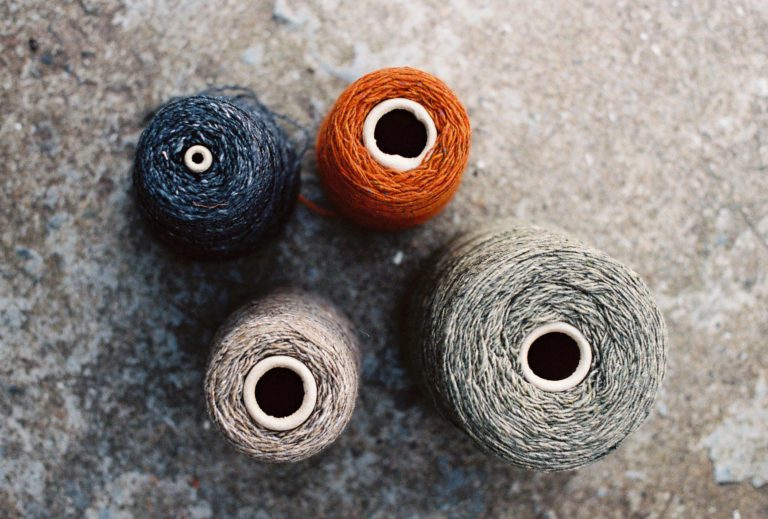 Talking to Sam Goates from Woven In The Bone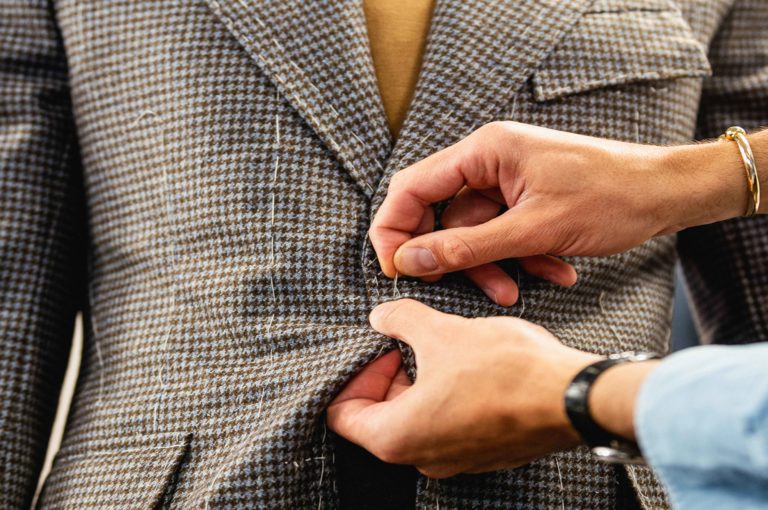 A Bespoke Sports Coat for Aleks