Ben St George On Western Style
When one thinks of the term 'Western dress', one's mind can easily wander to the garish; impractically sized hats, pastel shirts awash with kitschy embroidery, ​too many belts​. And yet, both historically and – especially – cinematically, the influence of the western on contemporary menswear is both persistent and all-pervasive. For lovers of gutsy, textural dressing, soft construction and tailoring that's designed to really work, the Old West, specifically the fictional one, represents a wellspring of inspiration, and our bespoke department is not adverse to stitching a curved yoke or cutting a trouser leg for tall boots. We hitched a ride alongside Ben St George to explore some of the finest examples.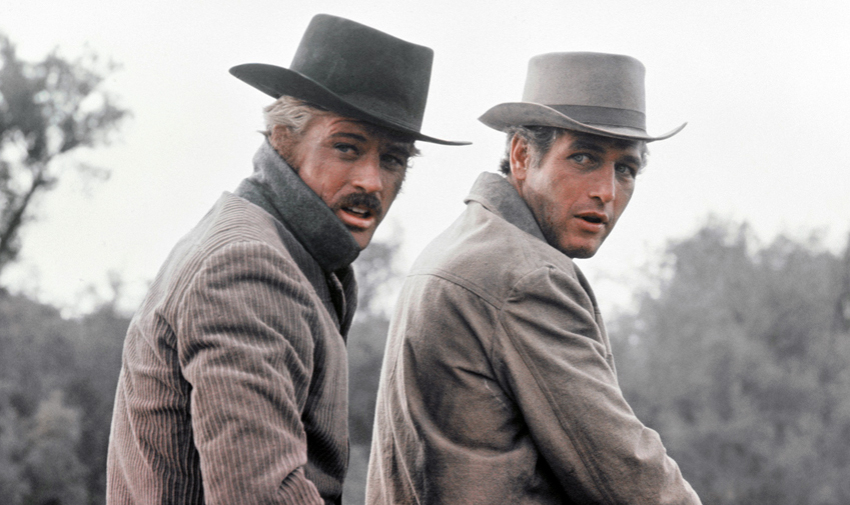 Rugged and well-travelled but soft to the touch, the titular Sundance Kid's brown heavy-wale cord jacket offsets his otherwise black-on-black ensemble, and perfectly embodies the character's mix of dark and light characteristics. Five-buttoned and finished with a chore jacket-style leather collar, the jacket features a distinctive deep yoke, followed through the front in a manner reminiscent of a western shirt, and looks every bit as wearable today as it surely did upon the film's release.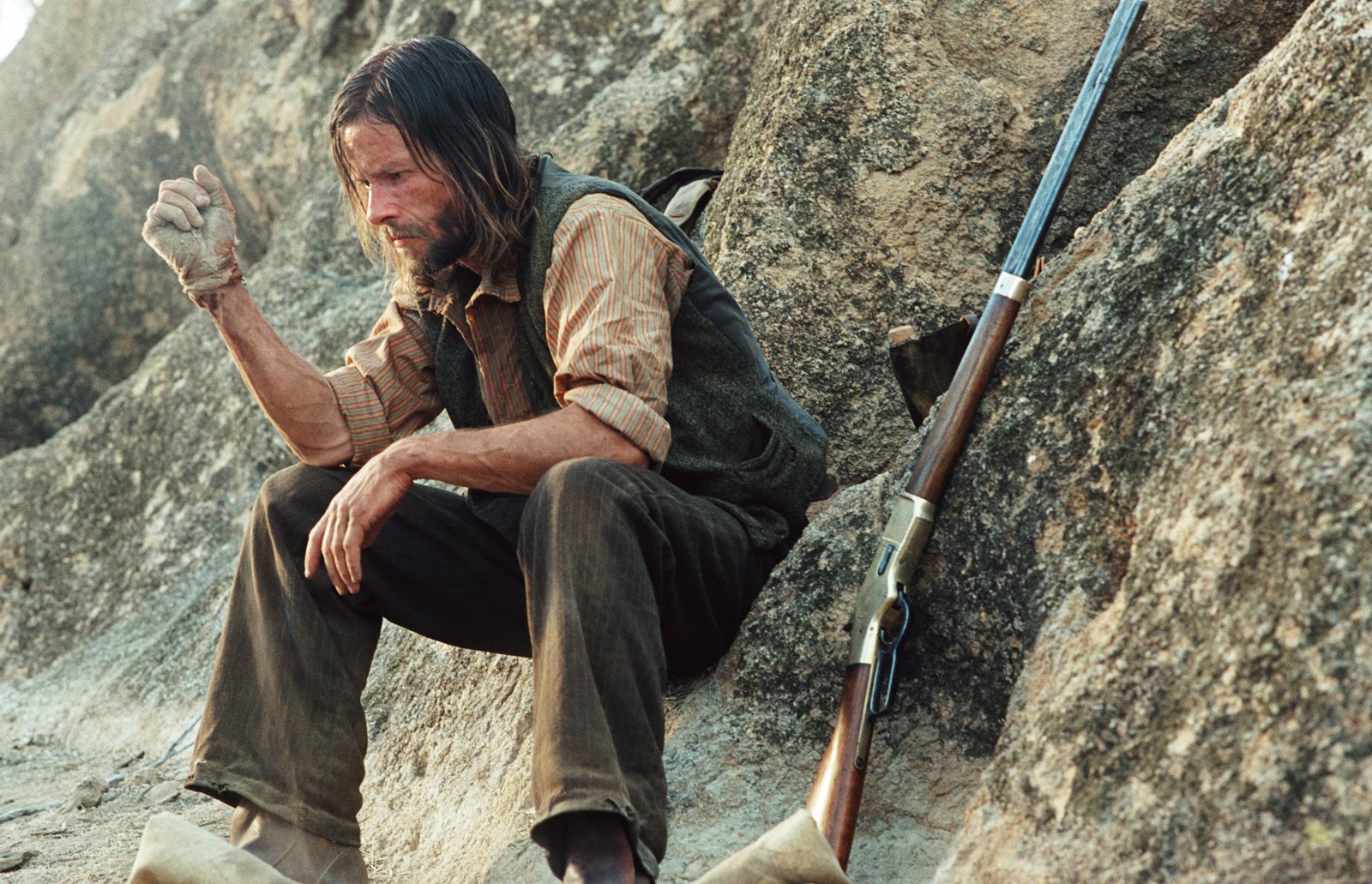 Adapted from a screenplay by Nick Cave, John Hillcoat's operatic, apocalyptic Australian western has no shortage of striking imagery – roiling deserts, exploding heads and blood, blood, blood. Everyone in the film, it must be said, looks filthy and exhausted, but Pearce finds a nobility in his lank-haired outlaw Charlie, gently hinted at by the burnt orange double-stripe shirt he wears throughout. Though not strictly speaking a one-piece collar shirt, Pearce wears it like one, fully turned out at the top button over his brown duster, and often finished with a rather bohemian neck scarf. It's a curious, but damnably stylish choice, and one that subtly captures the character's ideological difference from those he finds himself bound to.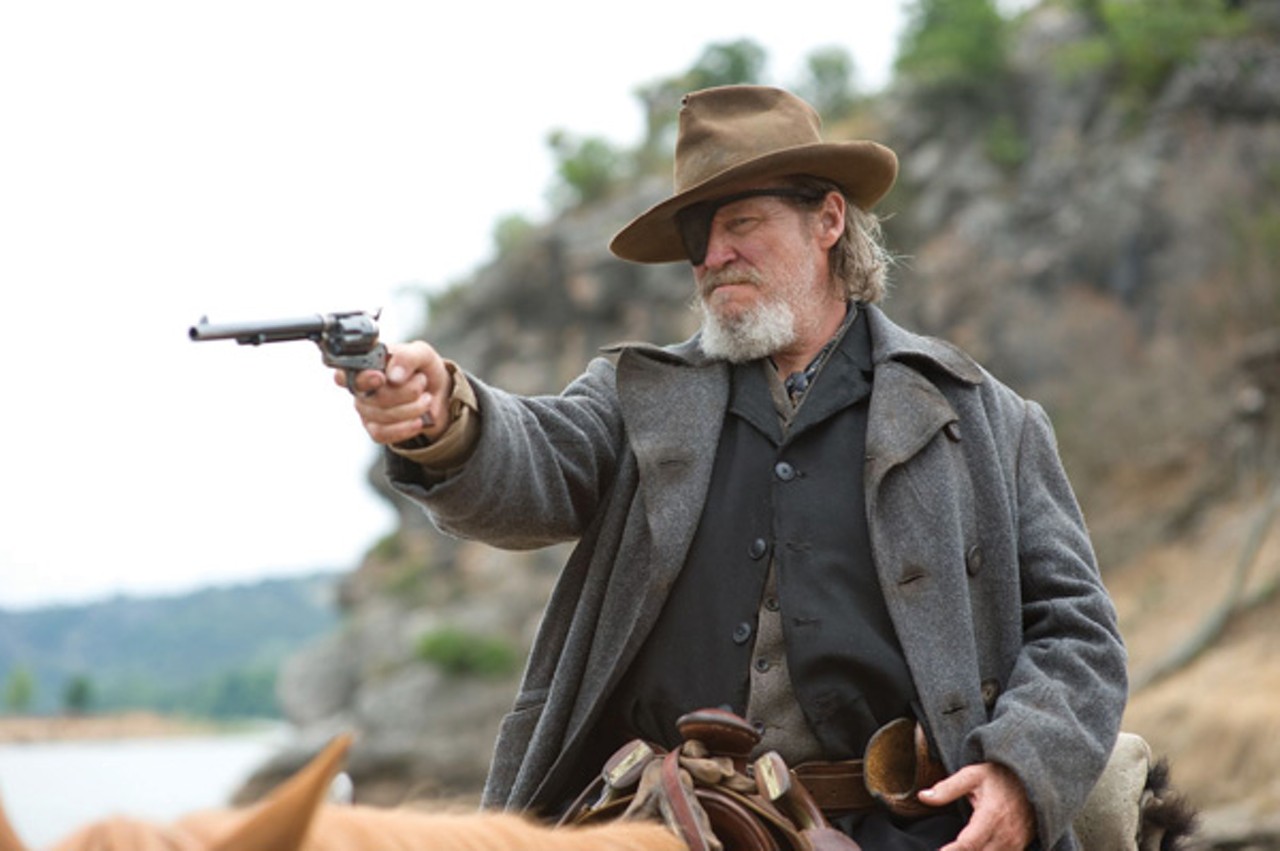 The Coen Brothers' 2010 adaptation of Charles Portis' novel has many pleasures to it, both cinematically and from menswear perspective. Chief among them in both respects is Jeff Bridges' sandpaper-voiced Rooster Cogburn. Dressed in muted, natural tones of charcoal and olive (with a natty blue neckerchief), it's his drapey double-breasted overcoat that stands out. Super-soft and in its construction, the leafy lapels, relatively high button fastening and low hem make it incredibly contemporary, and its richly textural flannel sits beautifully next to the rich, somber colour palette.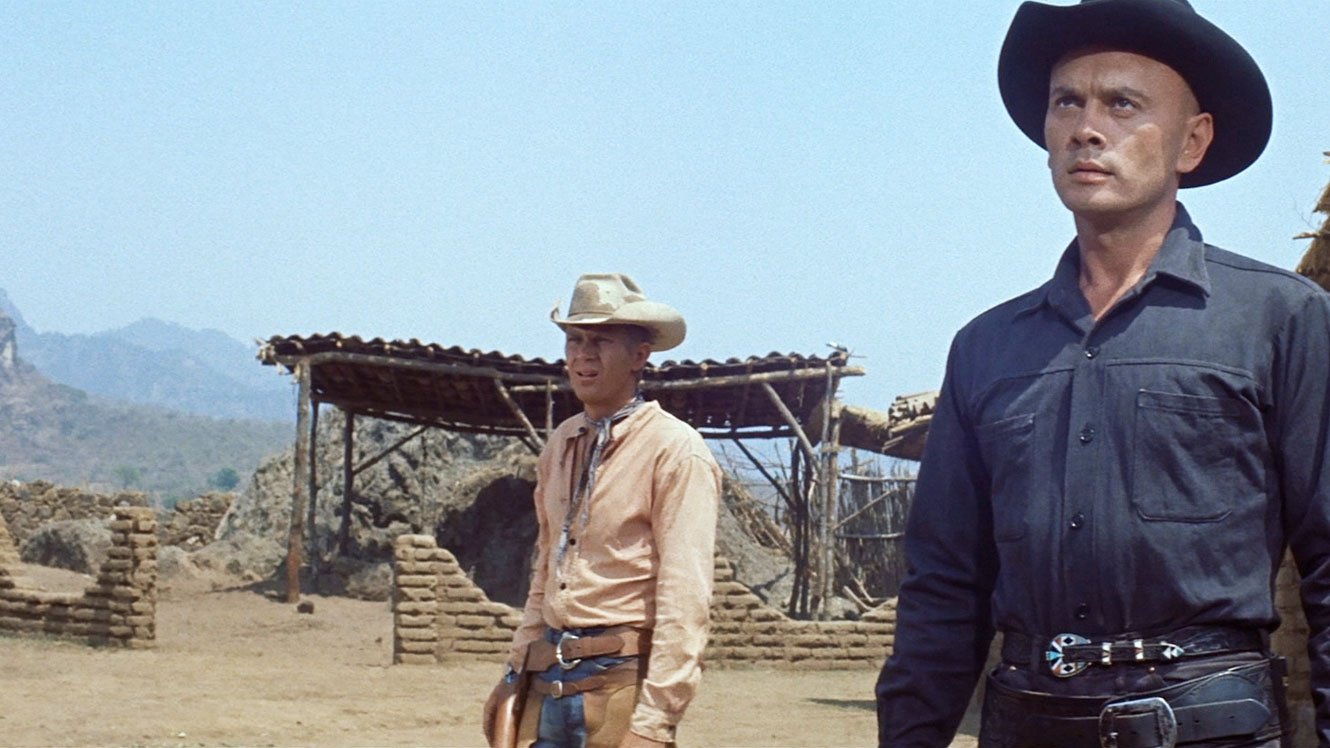 Yul Brynner did not mess around – a formidable actor with a stare (really, more of a glare) that could kill, who found a role perfectly suited to him in the noble and unyielding Chris Adams, in John Sturges' eternal ​The Magnificent Seven. His shirt,worn for almost the film's duration,is itself a bit of an anomaly, forgoing the soft fabric and emphasis on curved lines of many of its contemporaries. Instead, it has more in common with a classic work shirt – the cloth is heavy, with square, mitred pockets on the breast, and whilst the low yoke follows to the front, as it would on a western shirt, here the seams are dead straight. Worn without embellishment, this is a severe piece of clothing for a severe man – both built with a single purpose in mind.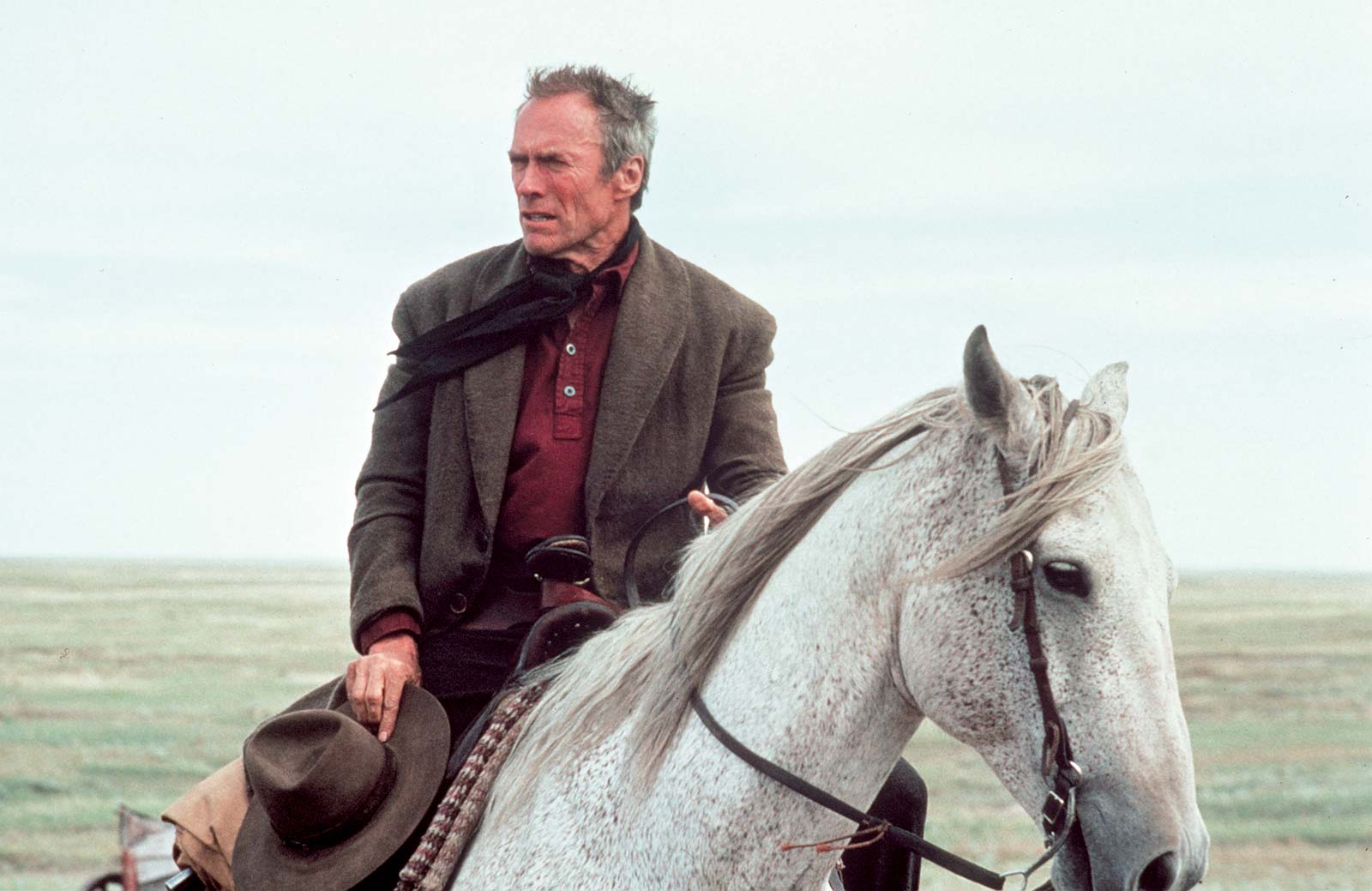 Clint Eastwood's late-period, self-directed masterpiece sees him as retired gunslinger William Munny who – wouldn't you know it – gets brought back in for one last job. Worn during Munny's early scenes at his homestead with his children, his oversized navy bandana, knotted extra low, conveys the character's gentle side, but is also suggestive of the weight of his past. Teamed with a grey pinstripe collarless shirt, it's striking both for its easy understatement, and as a point of contrast when, inevitably, he swaps it for an absolutely on-point shawl-collared duster and shotgun, and all hell breaks loose.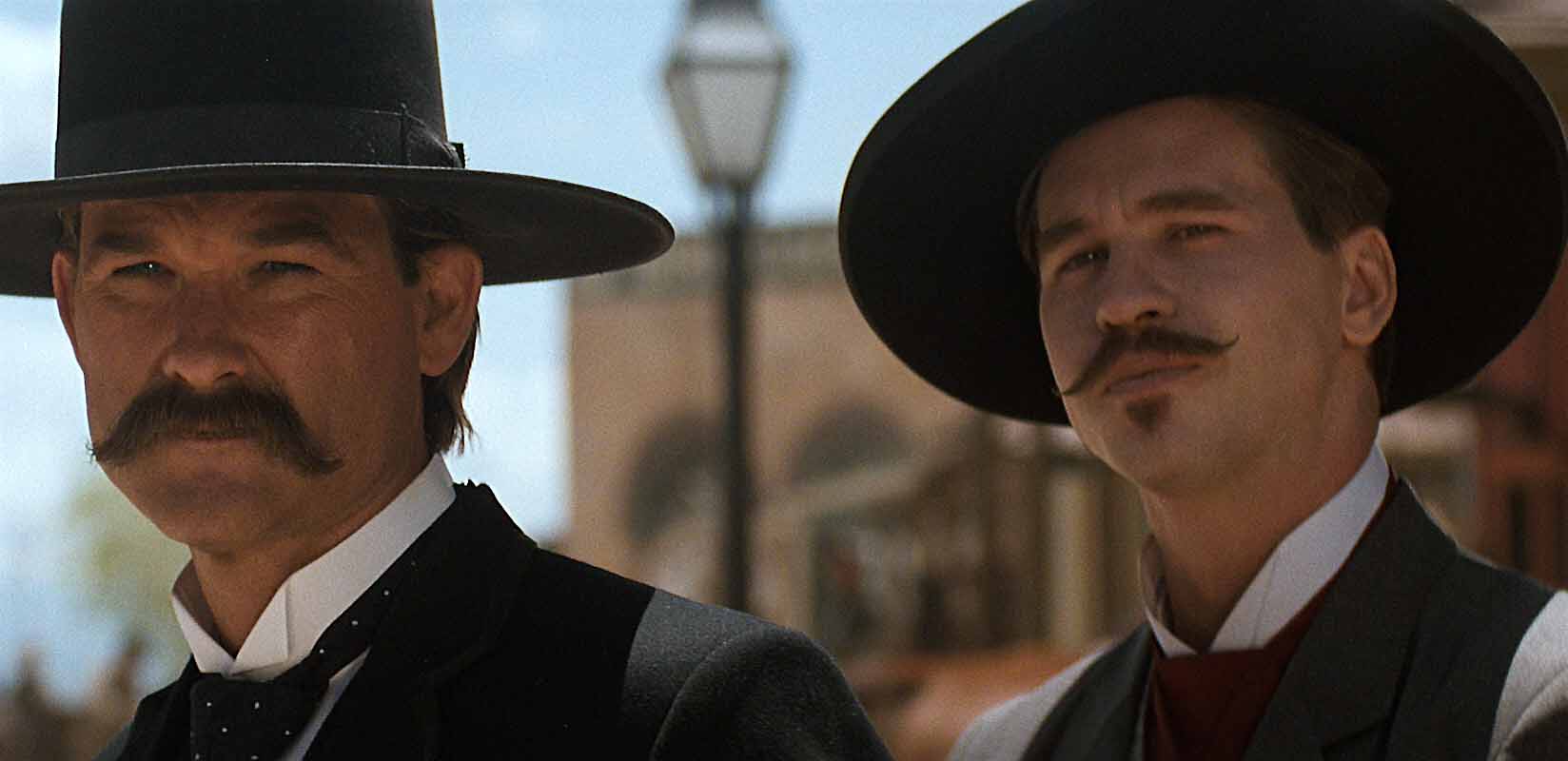 No comment required, surely.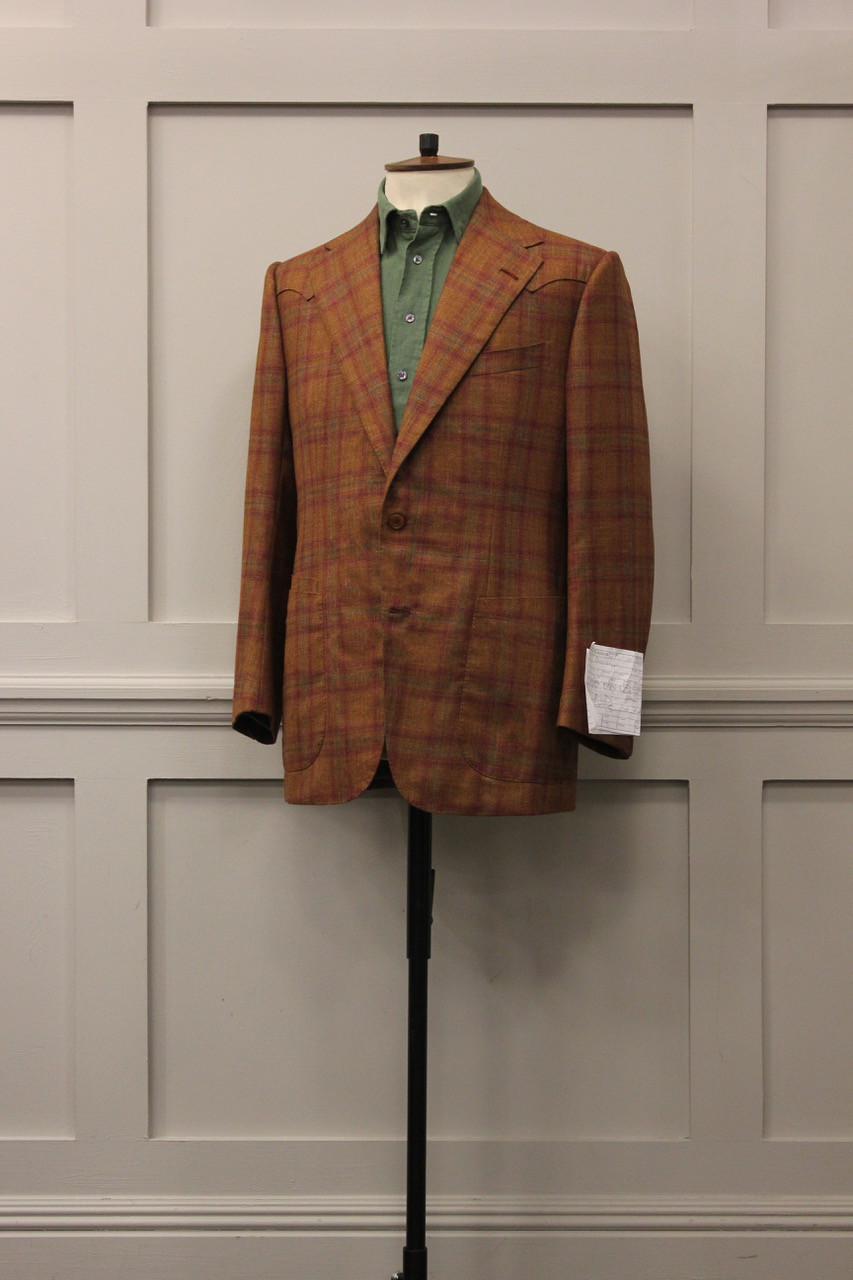 To discuss your own bespoke creation, please contact us here.