One Piece Cuban Collar Shirt
Part of the Spring / Summer collection
Our One Piece Cuban Collar Shirt is a bit of a hit here at Timothy Everest. While sharing some of its characteristics with our evergreen Open Collar Shirt, it takes its cues from Les Chemises De La Plage worn by mid-century Mediterranean holidaymakers.
Its uniqueness lies in its rolling one piece 'Lido' collar, designed to sit perfectly under or over the lapel of a summer jacket. For our SS21 'Hidden Treasures' collection, we have the style in two made-in-Japan iterations: a cool crisp white cotton seersucker and a warm orangey-yellow stripe.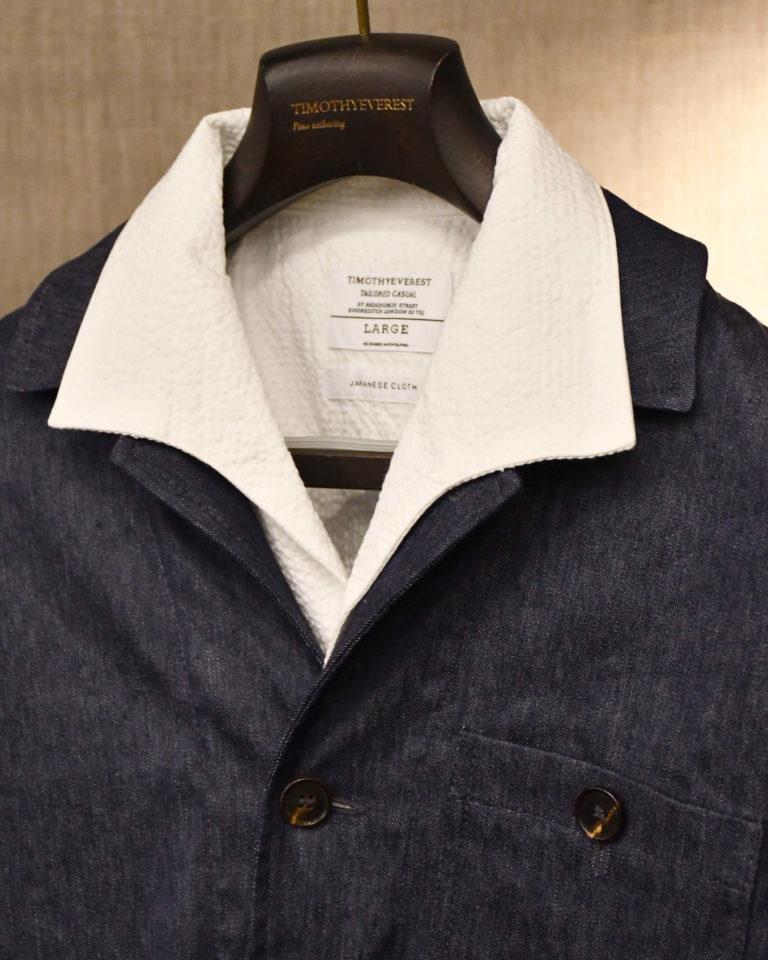 With a relaxed and boxy fit, and vintage-inspired 'cat's eye' buttons, there's something of La Dolce Vita about its cut and look, even if the only Lido you'll be able to get to this summer is Tooting Bec, rather than Venezia.