Here at Timothy Everest, we know a lot about tailoring. We can also wax lyrical about most kinds of music. We ain't bad at cooking or mixing drinks either, truth be told. Outside of these subjects however, we like to consult with bona fide experts to get our knowledge straight from the source.
Fortunately our clients are a clever bunch. And when it comes to matters horological, we know the best person to have on hand is musician, customer, friend of the brand and founder of the classic watch company Vintage Society, Axel Jansson, to help us sort our Tachymeters from our Grand Complications.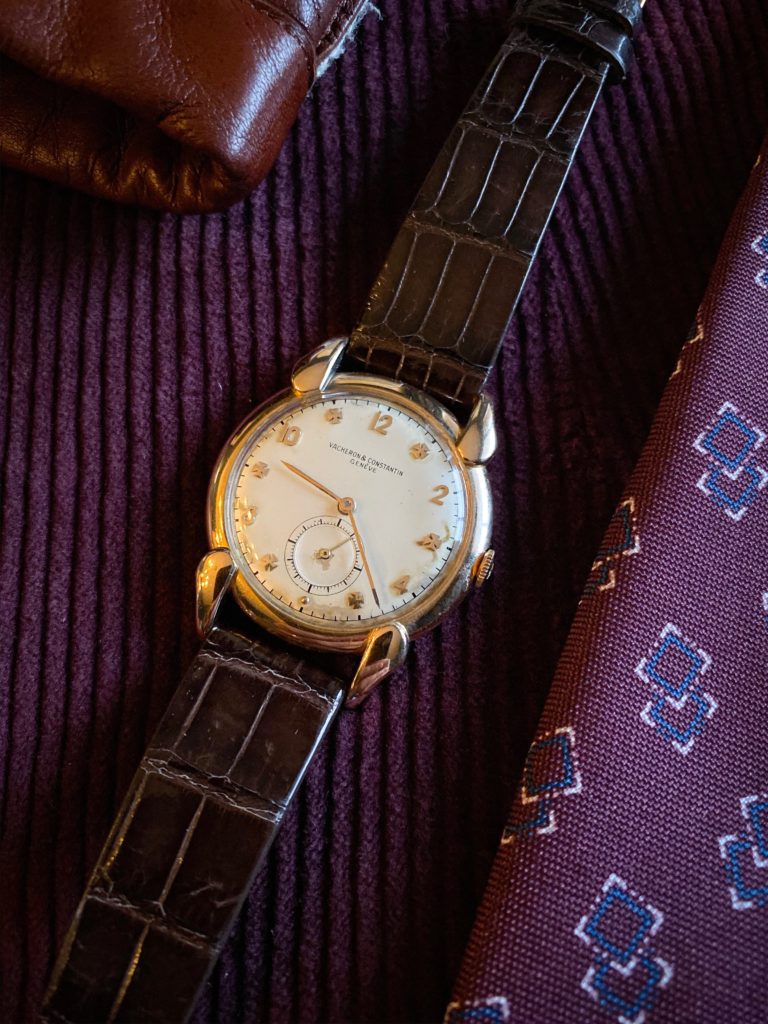 Vacheron Constantin Oversized 1950s Fancy Lugs
I've got a weakness for vintage Vacheron Constantin. To me they still offer tremendous value compared to a lot of its competition. The quality is second to none and you'll be able to find some of the most beautiful case designs out there. They have that Cartier charm, but with Patek Philippe finishing. This example is in pink gold and measures 38mm. What makes this watch exceptionally rare is the dial. It features the 'Maltese cross' on every second marker which adds a lovely character to the piece.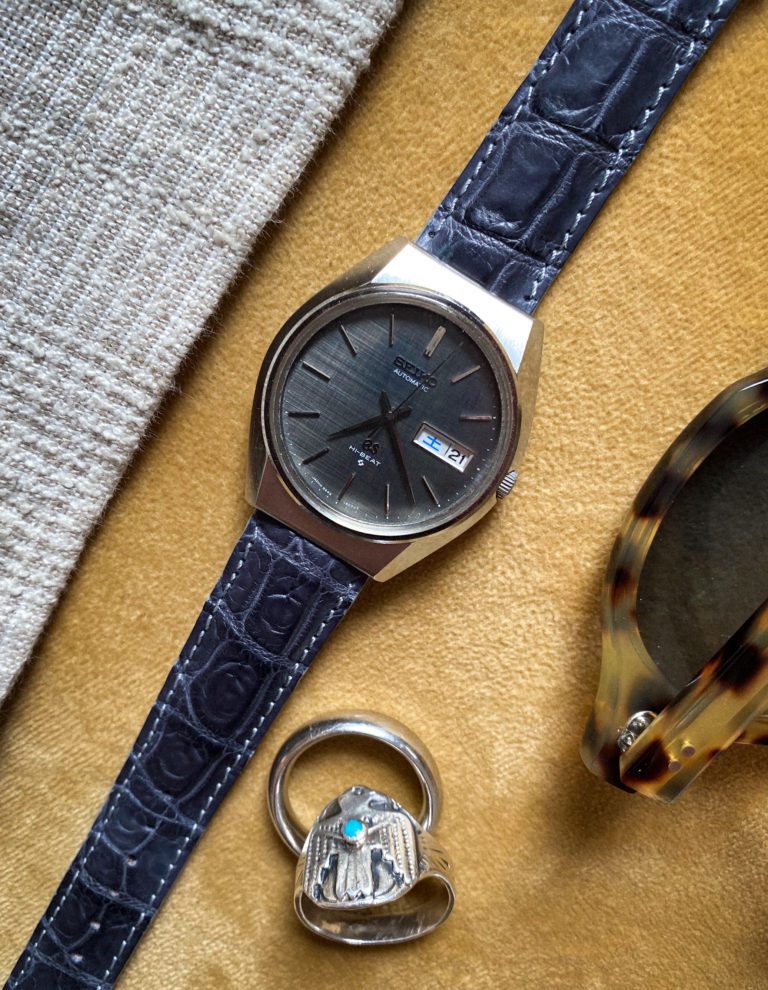 Grand Seiko 56GS
This watch is one that never leaves my collection. My wife to be bought me this watch in Tokyo a few months back. Grand Seiko has really gained respect in the watch world over the last few years. I think that they're one of the most interesting brands to collect and to research. They just have a different approach to watchmaking which is fantastic. When you have one in your hands for the first time, it will all make sense. These early 70's GS offer fantastic value in the market.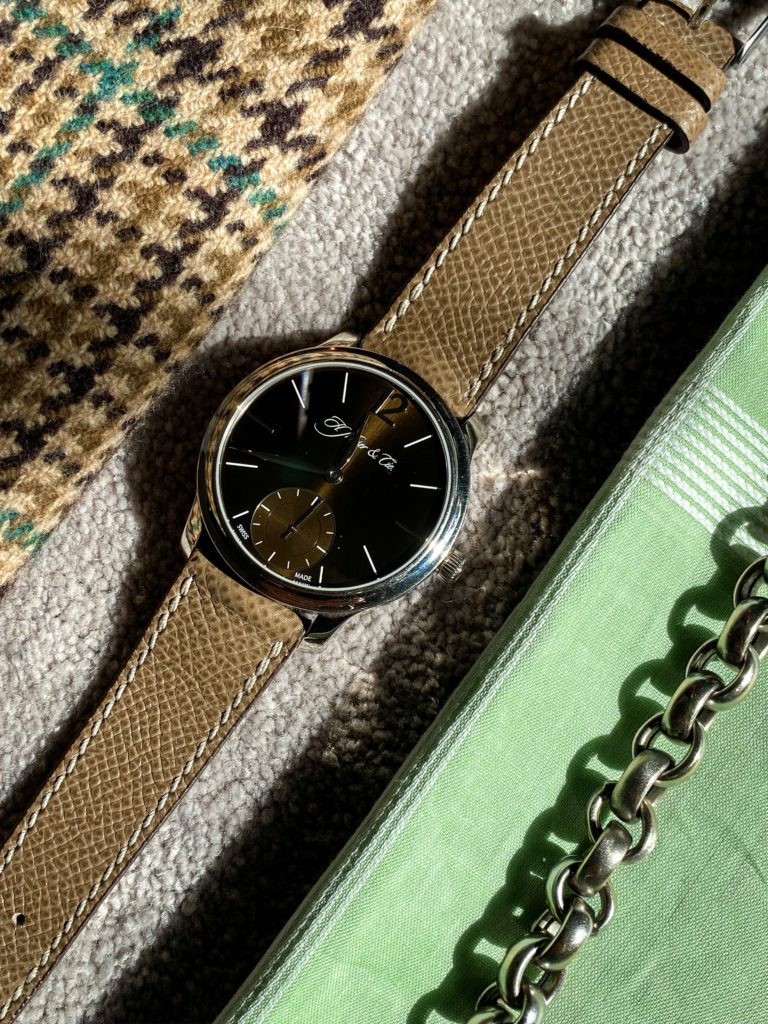 H. Moser & Cie Small Second
I think it's great that we see more of independent brands in the haute horlogerie segment. I really admire brands like H. Moser & cie that focus on making the best product they can without cutting any corners. The quality you get from any of their watches are of true craftsmanship and will stand up against anything on the market. They have a very minimalistic approach to watchmaking, which makes them understated and elegant. The dial on this example is just gorgeous.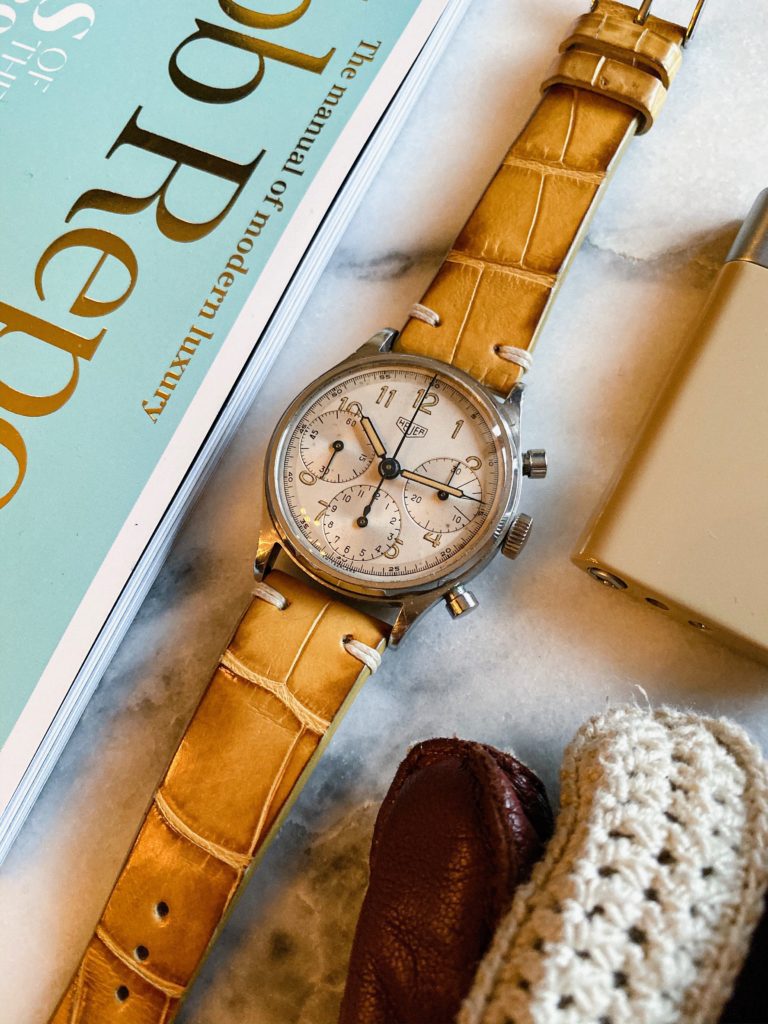 Heuer ref. 346
There's something so undeniably cool about vintage Heuers. Their rich history with car racing combined with military timepieces just ticks all of the boxes. To me this is one of the most interesting references they produced. It measures 37,5mm and has a thick military style case with round chronograph pushers. The dial is fantastic and the original radium lume with its rich color is really what gets you. This watch dates back to the 40's and is in stunning condition.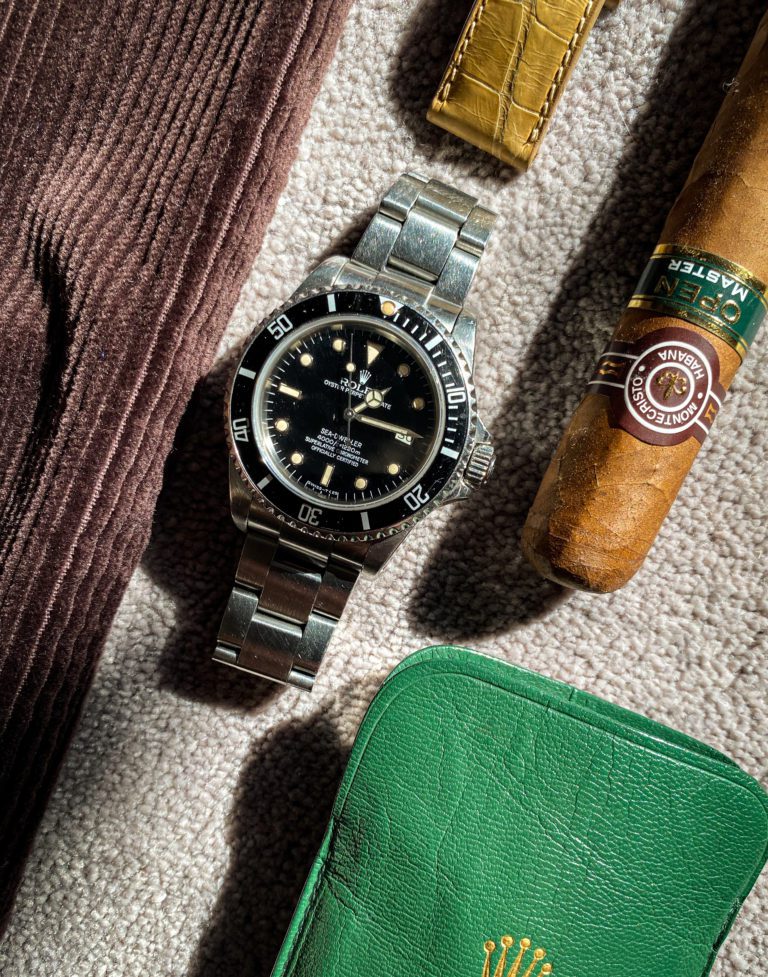 Rolex Sea Dweller 16660 'Triple Six'
It's impossible not to include a Rolex when you talk watches. The Sea Dweller has always been one of my favorite offerings from the brand. Although I absolutely love the early 'Double red' I do have a weakness for the transitional reference 16660. It's sort of the sweet spot between vintage and modern. It wears different from a Submariner and is technically really interesting. I also like them when they're a bit beaten up. This example is from 1984.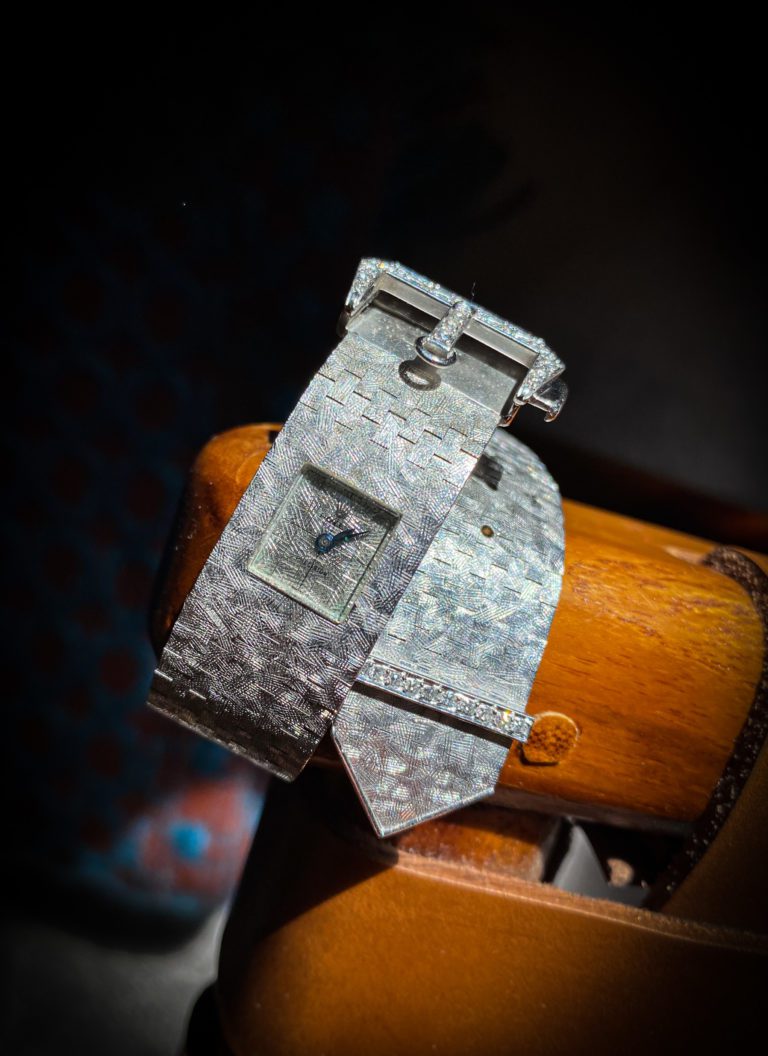 Rolex Ladies White Gold/ Diamond Belt Watch 
I just had to add this on as well. I came across this watch a while back. Although I've seen similar stuff from other manufacturers and other types of Rolex ladies bracelet watches from this period, I've never seen one of these before. Dates back to the 60's, all factory, in white gold, hand finished with a Florentine pattern and a beautiful belt design that covers the manual wound movement with a diamond clasp. On paper this shouldn't work, but it does… And yes I do wear it together with my other bracelets on my right wrist.