Holly: Trouser & Waistcoat Maker
Welcome back to our Tailors Project; an ongoing series of portraits of the people in the workrooms and studios who toil over our bespoke orders, putting in hundreds of hours of skilled labour to finesse the perfect garment.
We have known Holly since she interned with us here at Timothy Everest during her college years. She has built up a well deserved reputation for her high standard of work and established her own studio in Hackney.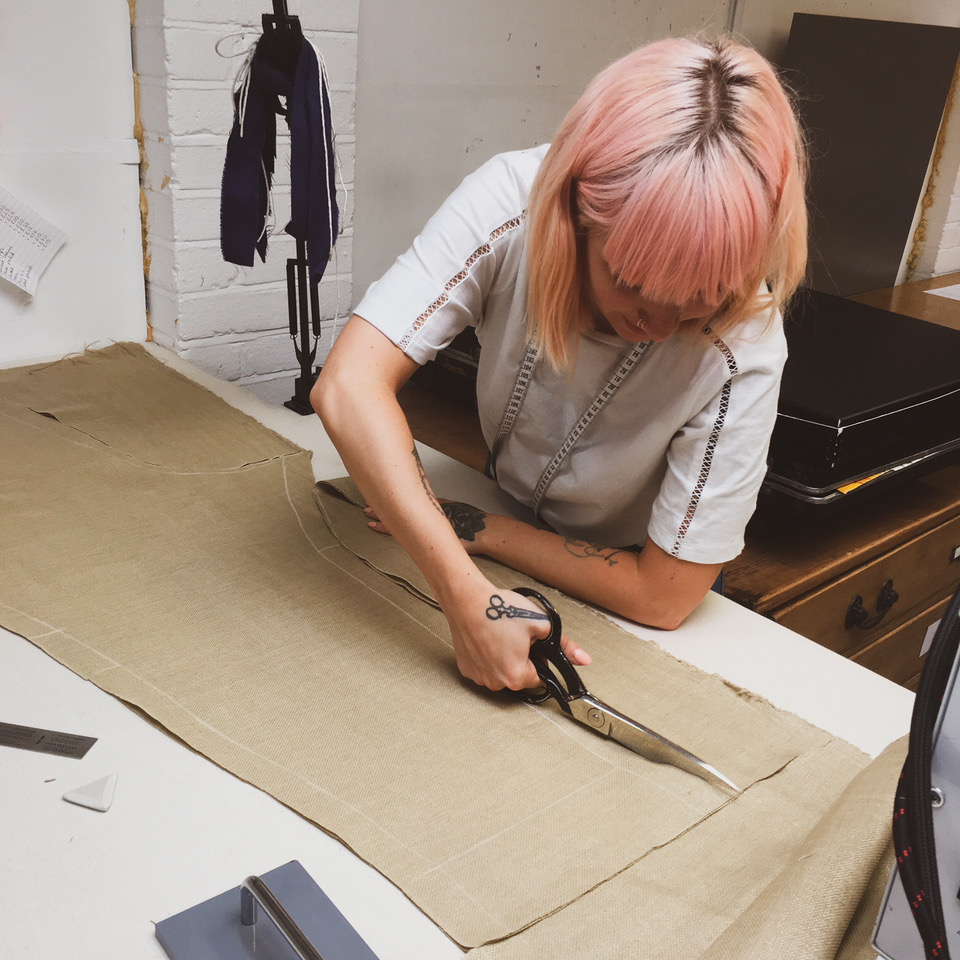 "Growing up, my mum just didn't know what to with me. No one in my family was creative, but I'd be drawing and making things all the time. Thankfully, she had a family friend who did embroidery and lacemaking so that kept me entertained. 
I took the A Level in textiles and then sat the City & Guilds in pattern making. Trying to find what to do next, I came across the London College Of Fashion BA in Bespoke Tailoring. I read the prospectus and thought "yep, that's a bit of me!" The course is very technical, and it suited me. Lots of hand sewing and the like so I was able to pick it up quickly. You're still creating and designing, but it's based on technique and precision. 
I got my course work placement with Timothy Everest, and I think Lee (Rekert, Sales Director) was happy that he'd found someone who actually wanted to make stuff! I was sent straight downstairs to learn how to make trousers. They also employed me part time, so I got to do all the alterations and all those things you do when you start out tailoring."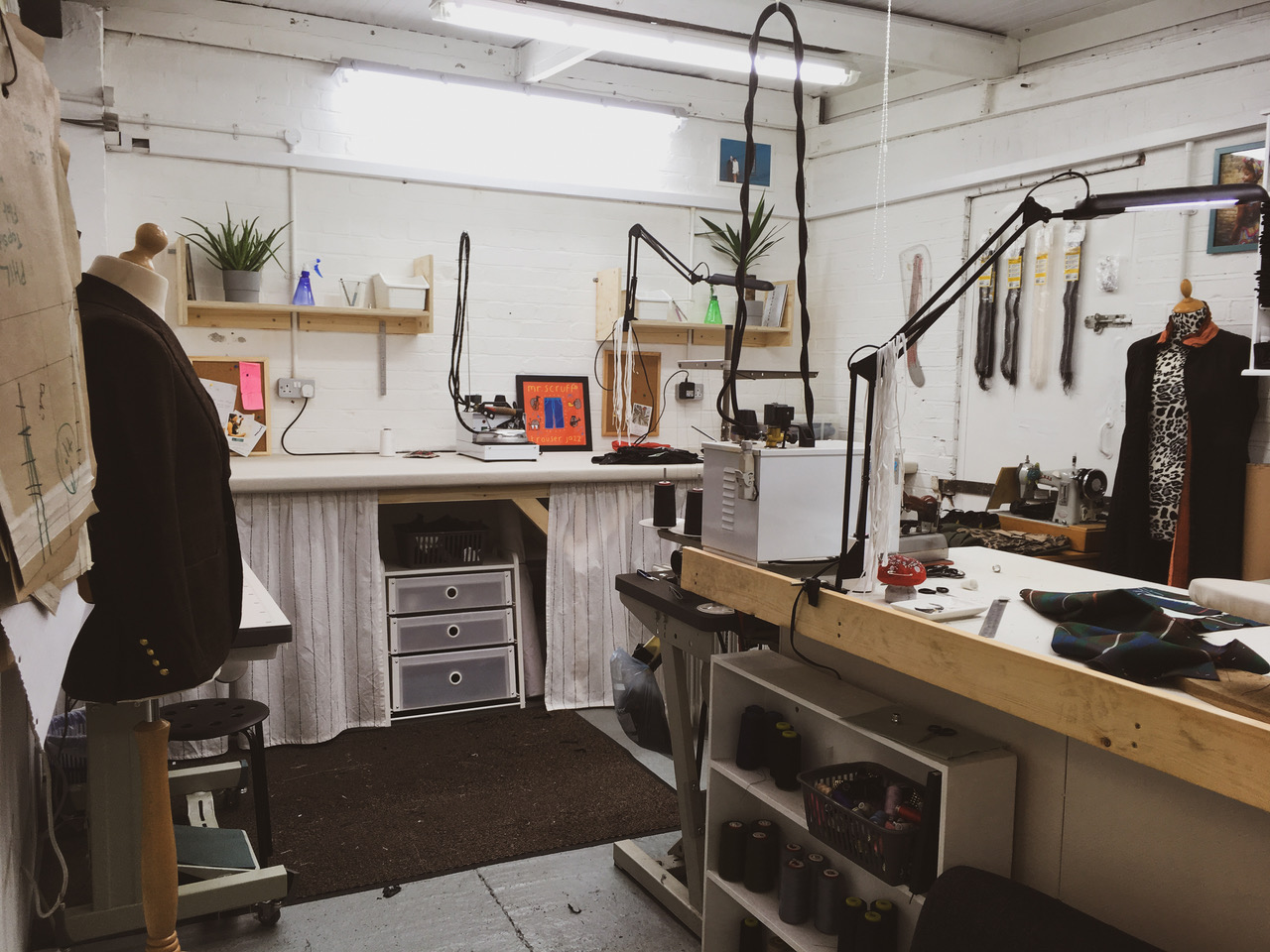 "I was lucky because Timothy Everest was building a younger team in house, so I ended up there full time. Actually working at a tailors was a hundred times was useful in terms of learning how to do things properly; you get to learn so much quicker on the job than at Uni.
I do this because I really love the craft, it's a rare thing because it's steeped in history. When people talk about how to take it into the future, it worries me. If you try and move it forward you might end up taking away what I do. What I do is hundreds of years old, and we don't want to lose that. 
Now I'm older and have my own studio, I've realised I'm turning into one of the Old Guard. I used to work by myself off my dining room table, but now I have a studio big enough to house four people and I have two apprentices and two interns that work with me. 
I'm looking forward to expanding my business further; this year I'm able to train and employ one or two of them properly full time which is a big deal for me. I would like to continue to search out young talent who are skilled in the making and try to give them opportunities as l know what a tough game it is to get into. Ultimately, we need to keep the skills alive!"
To make your own bespoke or made-to-measure order, or for more information on our ready-to-wear range, please contact us here.