The Washed Programme Suit
What links Sandro Boticelli, Christian Vieri, cantucci biscuits and Timothy Everest? It's Prato, the second largest city in Tuscany. Prato, a place of inspiration for one of Italy's greatest renaissance painters, home to Serie A's top scorer of 2003 and producer of the famous biscotti, is also the location of the Luigi Zanieri factory. This ingenious mill makes the wool blend material used for our ever popular Washed Programme suiting. This cloth is milled, dyed and woven in the heart of Italy and then re-washed to a specific factory setting to give it the softest of handles and a broken-in and zen-like feel. Imagine Vieri slotting his third goal home for A.C. Prato and then stopping at the corner flag to dip a biscuit in his espresso. That's how it feels, bellissimo.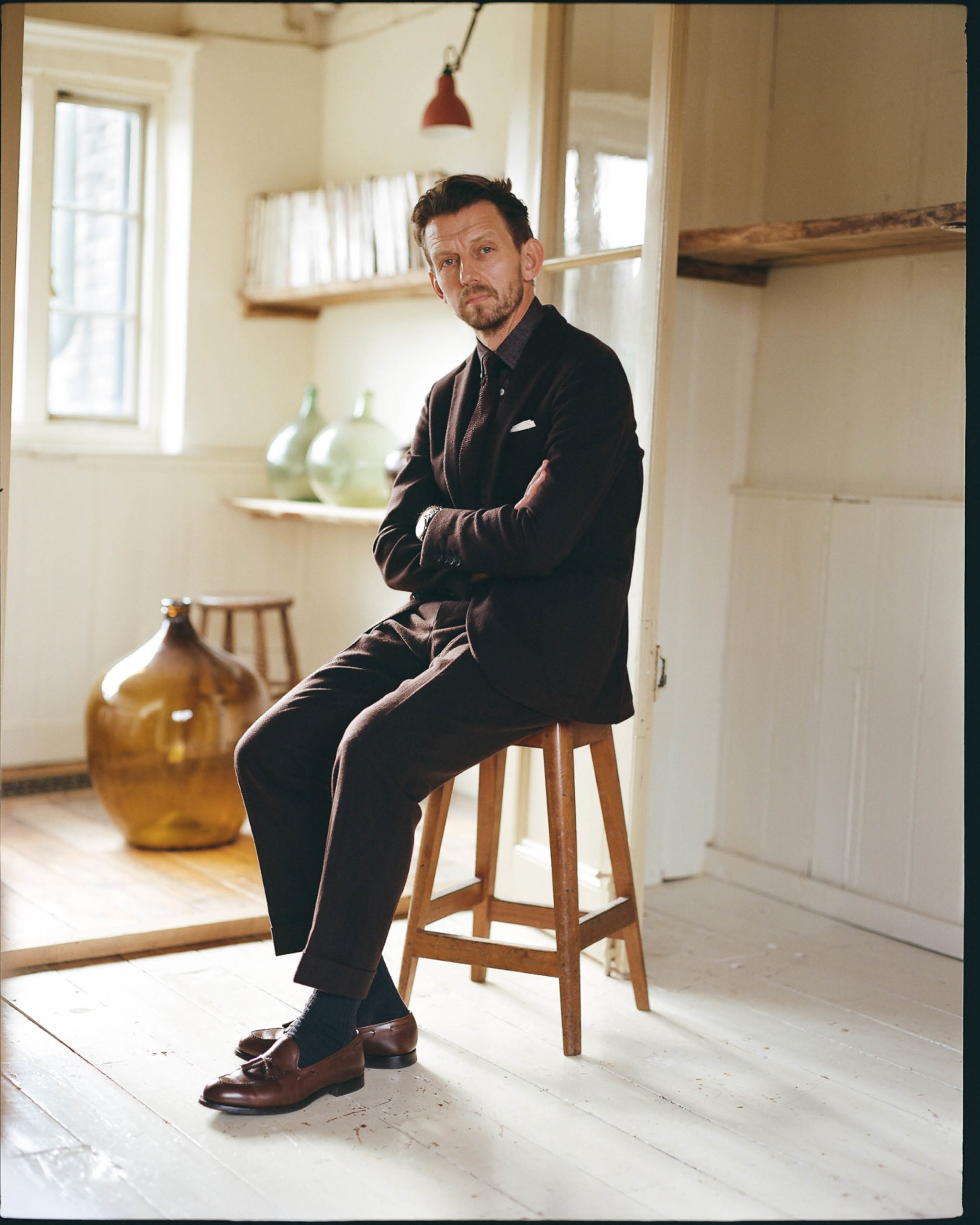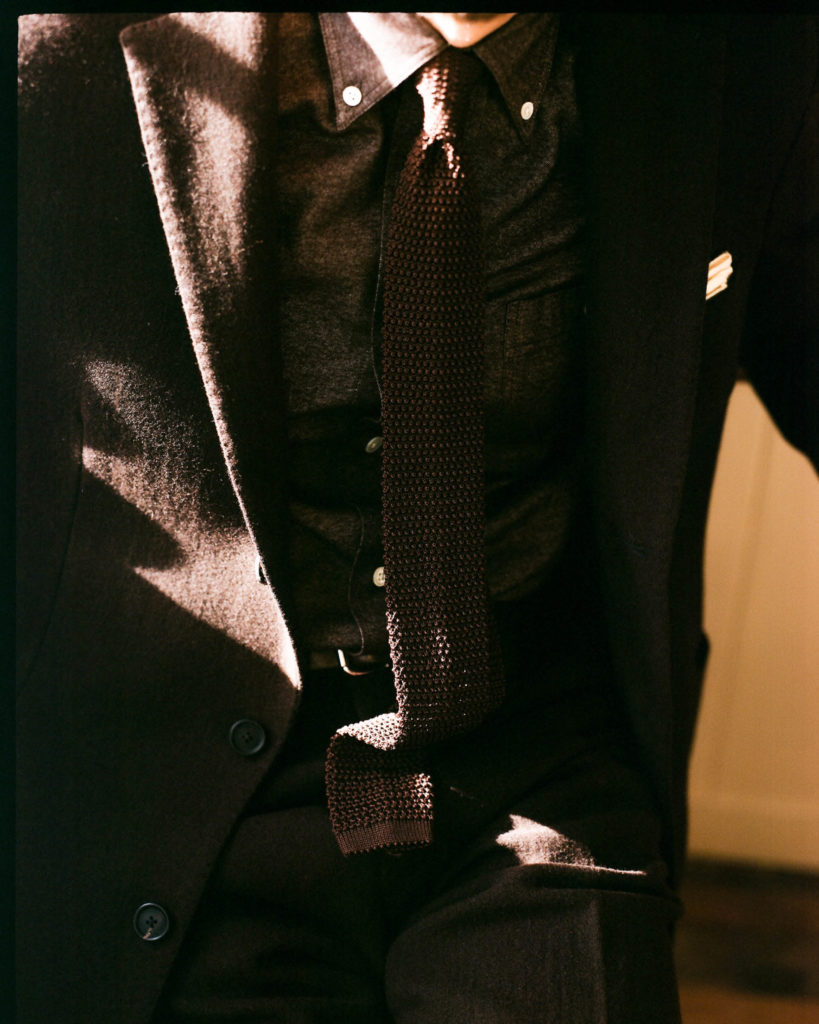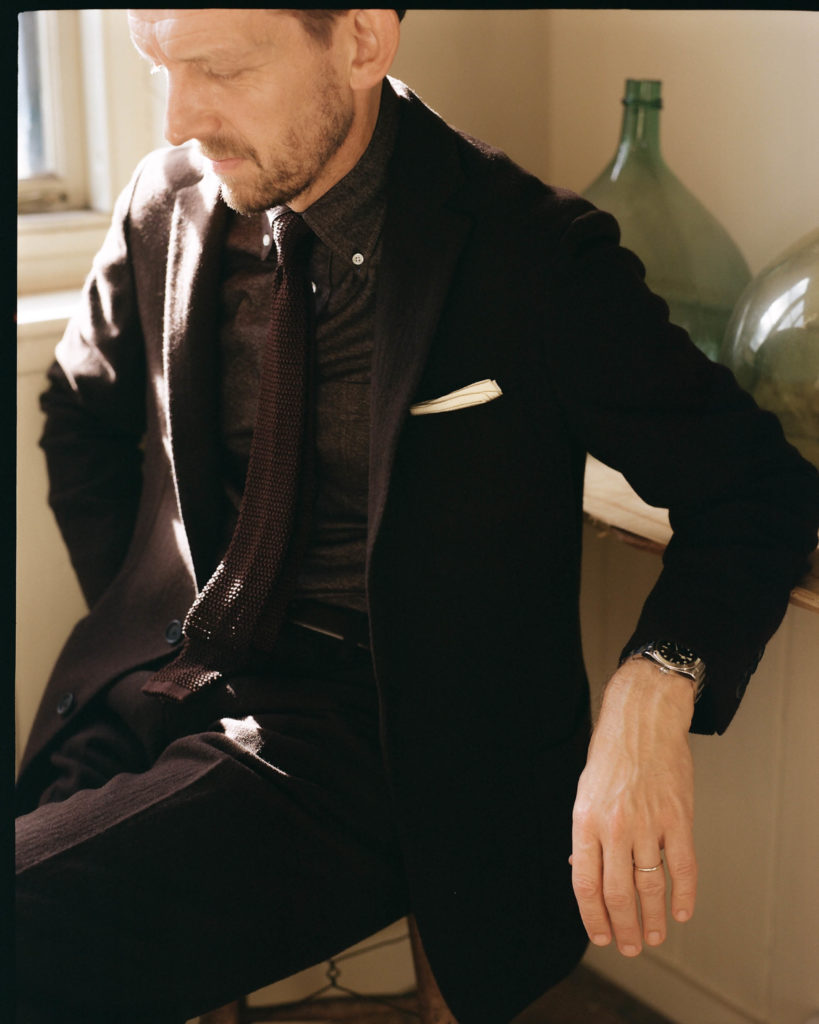 The jacket and trousers cut from this cloth – a house staple tweaked and perfected for over ten years – has something of an Italian spirit about it: soft shoulders, unlined and as relaxed as we might care to go in terms of suiting here at Timothy Everest. The laidback, 'slouchy' appeal of this suit would make it ideal for trips on the Vespa in Verona, or a winter walk in Florence, perhaps stopping off to see a Filippo Lippi fresco or two. A suit to be casually cool but still show you care about appearances, just like the Italians.
Our Washed Programme suit's informal and flexible character could be seen as the pinnacle of our east London identity. This unstructured yet utilitarian style is suited to east London's creative and lively demeanour. Indeed, this classic house style – a firm favourite – has been in our ready-to-wear collections since our days at the "old house" on Elder Street.
Developed and perpetuated by our team with versatility in mind, the "three-roll-two" jacket has three patch pockets, a centre vent and modest lapel width. The tailored trouser with a mid-rise and a gentle taper makes this an uncomplicated, easy-to-wear ensemble that can be worn for any occasion. Due to the 'washed' quality, the cloth is very forgiving and the yarn includes a degree of stretch and bounce for added functionality. Of course, this suit will look sublime with a shirt and tie, but for those who are more Easy Riders than Mad Men, you might even wear things such as a baseball cap or even (gasp) trainers with this suit.
We believe, whether in Prato or Shoreditch, when it comes to the best sartorial options, everyone should have a Washed Programme suit in their possession for those days when comfort and style is king.