Introducing our AW21 Collection
Inspired by the photography of Nina Leen and abstract works of Mark Rothko and Ad Reinhardt, our Autumn/Winter 2021 collection seeks to inject some much needed vibrance back into your wardrobe.
Here's the story behind it…
If there's one thing we're hopeful for this season, it's a return to normal life. Well, perhaps a "new" normal, as the global population ascends towards a fully vaccinated status in light of a pandemic which has dictated much of our lifestyles over the past four seasons. Sure, we never know what's around the corner, but optimism is key to well-being, and one of the easiest ways to communicate it is through a charismatic approach to clothing. Enter our Autumn/Winter 2021 collection.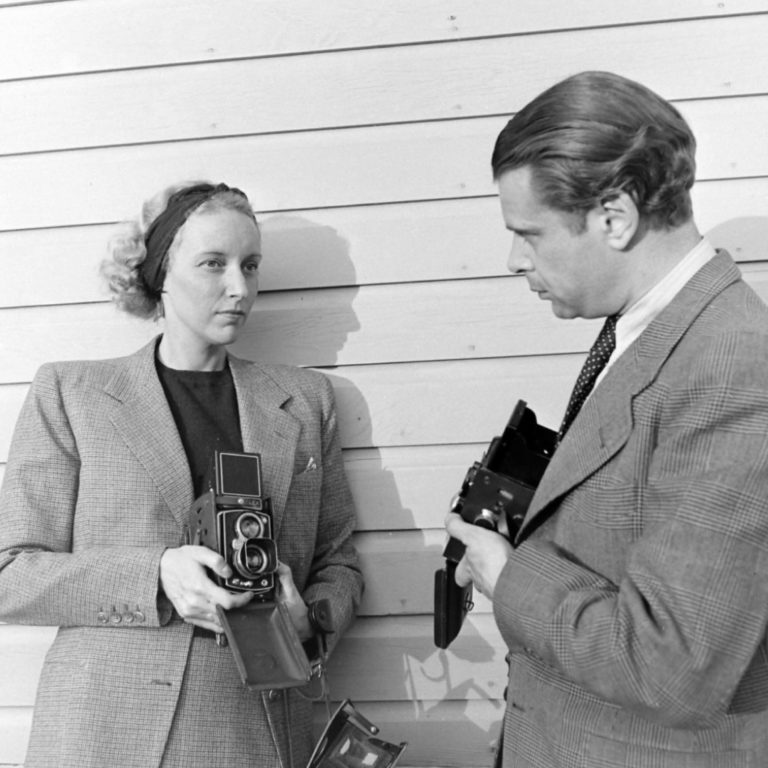 Our starting point was Nina Leen: a Russian-born, American photographer whose work played a key role in shaping the sartorial freedom which erupted in menswear throughout the 1940s and 1950s. Fascinated by American culture, Leen moved to the States in 1939 with a desire to capture the vibrant stance of the war-conditioned life surrounding her. The key to her success? Stark authenticity: a driving motif which consistently pulsed through her observer-style perspective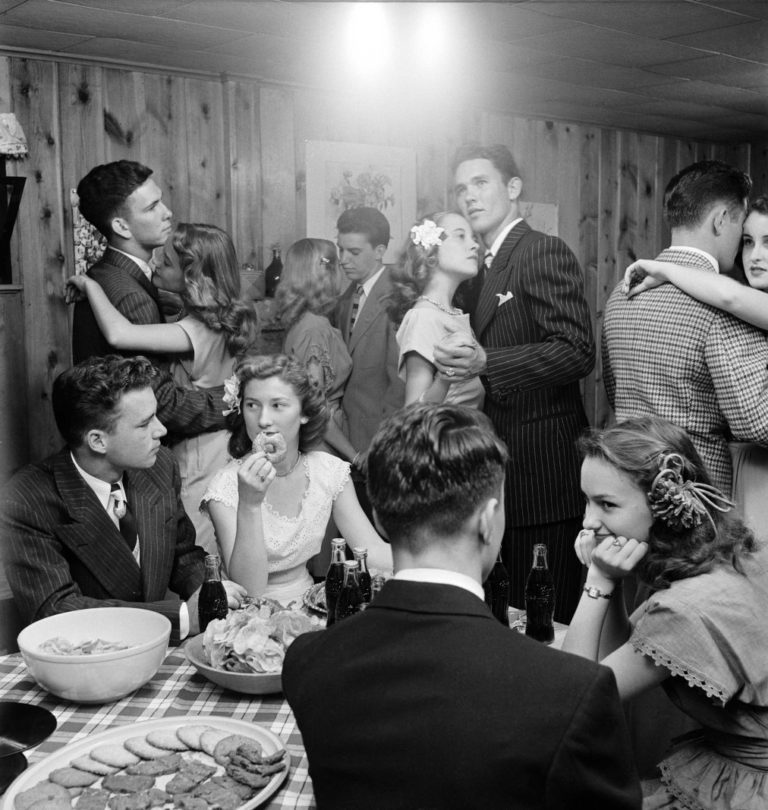 By the end of the war in 1945, Leen was one of the first female photographers at America's golden weekly publication: LIFE magazine. Whether it was through fashion images which held a crisp linear quality or documentary-style portraits of American culture – Leen's eye was utterly versatile, and her relaxed manner allowed her subjects to let their guard down before her lens.
Here, we arrive at the specific point of reference which shaped our latest collection: "The Irascibles." This was the title of Nina Leen's critically acclaimed group portrait of American artists who defined the cultural zeitgeist of 1951. Why? Because they were set on enacting change, protesting the Metropolitan Museum's refusal to include Abstract Expressionist works in its concurrent retrospective of American art. Poised in Leen's picture were the likes of Willem de Kooning, Jackson Pollock, Mark Rothko and Ad Reinhardt.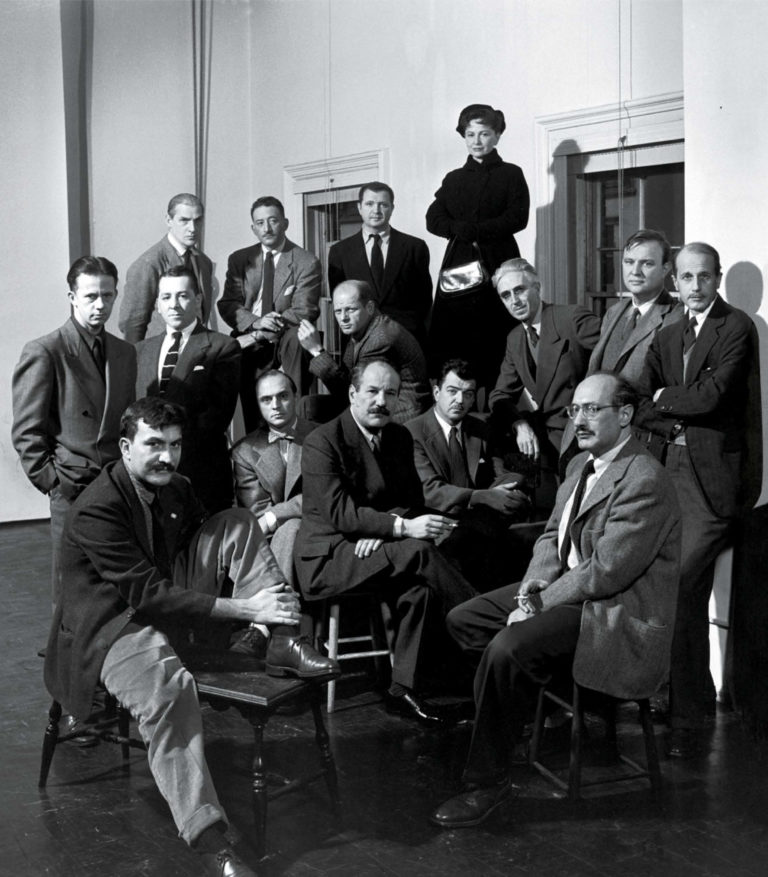 Men like Rothko and Reinhardt in particular relied heavily on bold, eye-catching colours to enhance the metaphysical nature of their work – the reading of which was largely left to each unique observer. Here at Timothy Everest, we pride ourselves on conducting a similar visual effect with clothing: a sharp, well-crafted canvas which conditions itself to the personalisation of each customer's culture and beliefs. Marry this creative approach to the personal sartorial style of these artists (the sharpness of which you can see in Leen's photograph) – and you have the bedrock of our vision for Autumn/Winter 2021.
In line with the flowing spectrum of block colour combinations – fawn and marine blue, mustard and heather, navy and black – fabrics within the collection are also juxtaposed, but layered around one another, they're extremely complimentary. You'll find brushed flannel shirting, wool hopsack jacketing, houndstooth overcheck fabrics (the hero texture of the range) as well as contrasting colour corduroys. It's an abstract dream for style lovers, if we do say so ourselves.
Though we're constantly looking ahead to shape the tailoring industry, we must not forget the impact of the past, and the 1950's was the time when men first found the freedom to express themselves with their clothes. So with a focus on the artists of this time – the work of whom had a strong presence and connection to the surrounding world – it felt only right for us to reimagine their positive canvases into the details of our Autumn/Winter 2021 identity. Looking to elevate your style status through a context of creativity? These pieces will get you started.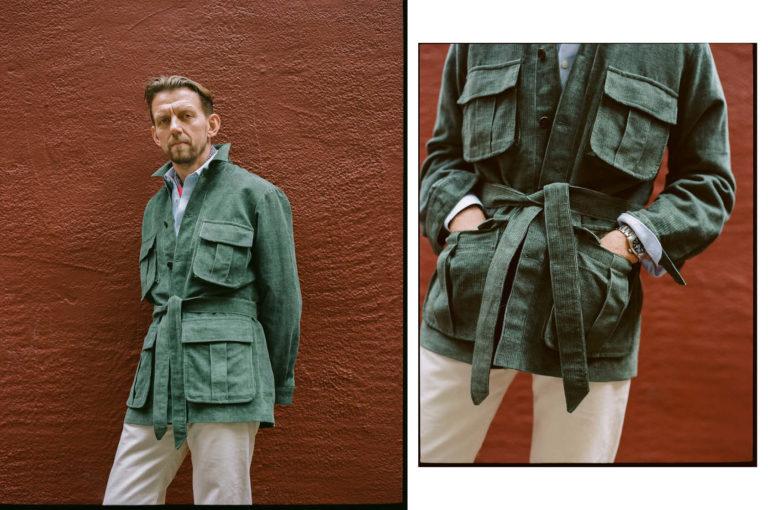 (cue the cultural credits)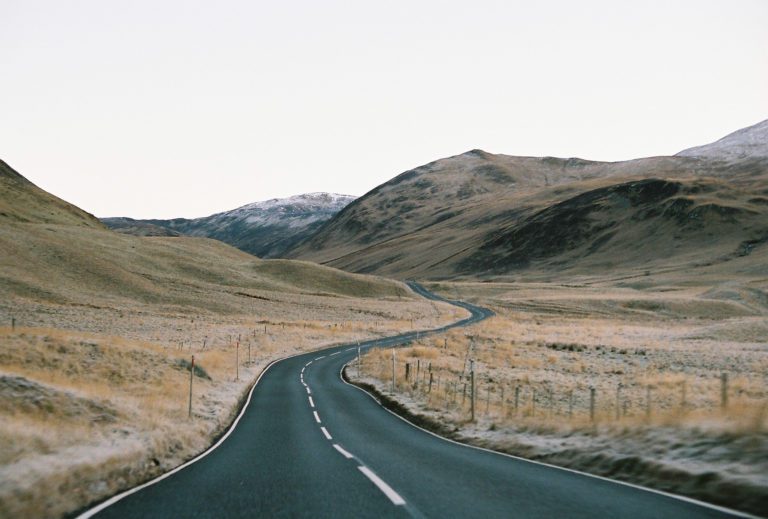 Jim Marsden visits Woven In The Bone for Timothy Everest